Ah, summer. School's out, the sun's shining and the farmers market is bursting with our fave summer fruits. Enjoying the season's bounty calls for including fruit in everything: leafy green salads, zesty salsas, and, of course, fruity desserts.
Whether you're making the most of strawberry picking season, or you need to use up a basket of peaches, we've got you covered. Read on for 13 of the most mouthwatering desserts you'll want to make all summer long — and a few to enjoy in the fall, too.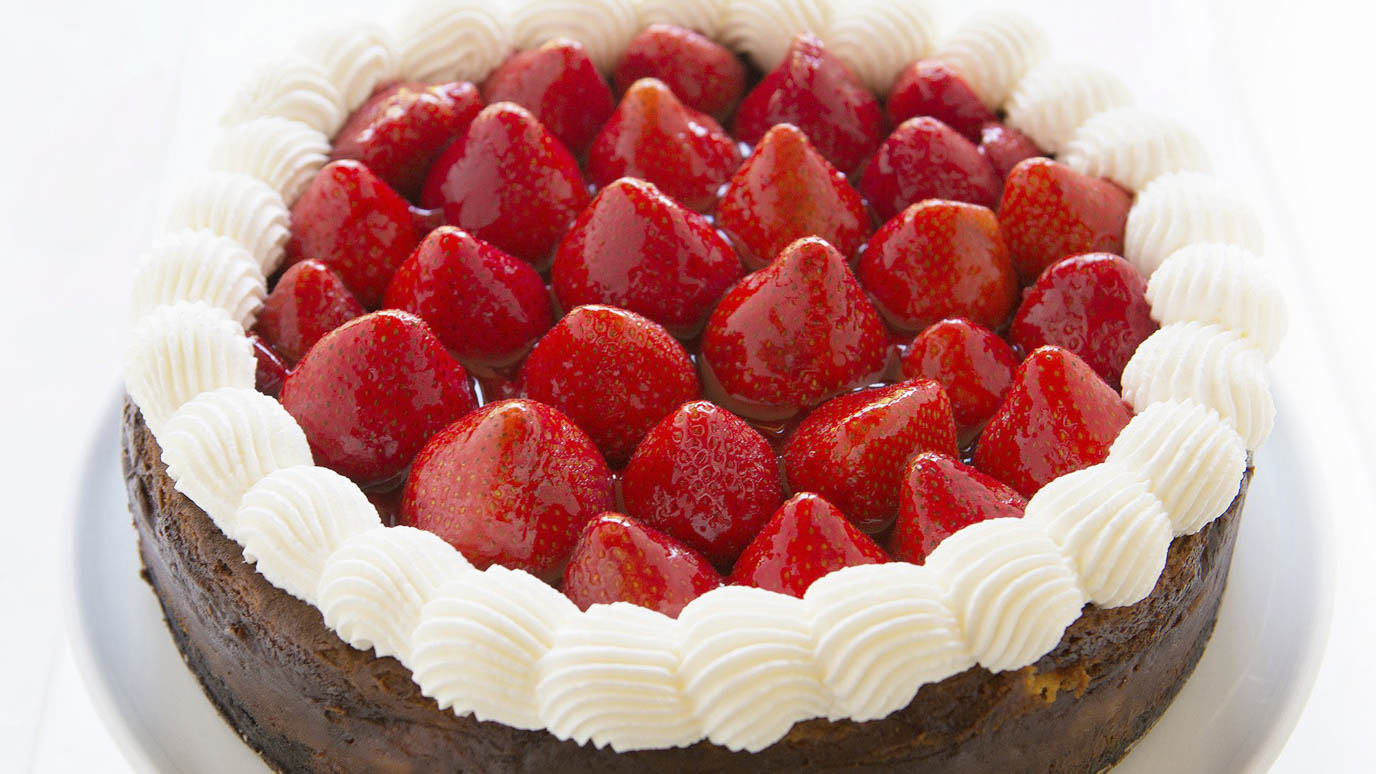 Rhubarb is one of our favorite treats of spring and early summer, so what better way to celebrate the start of strawberry season than this luscious cheesecake? This recipe satisfies a chocolate craving, too, thanks to its chocolate cookie crust.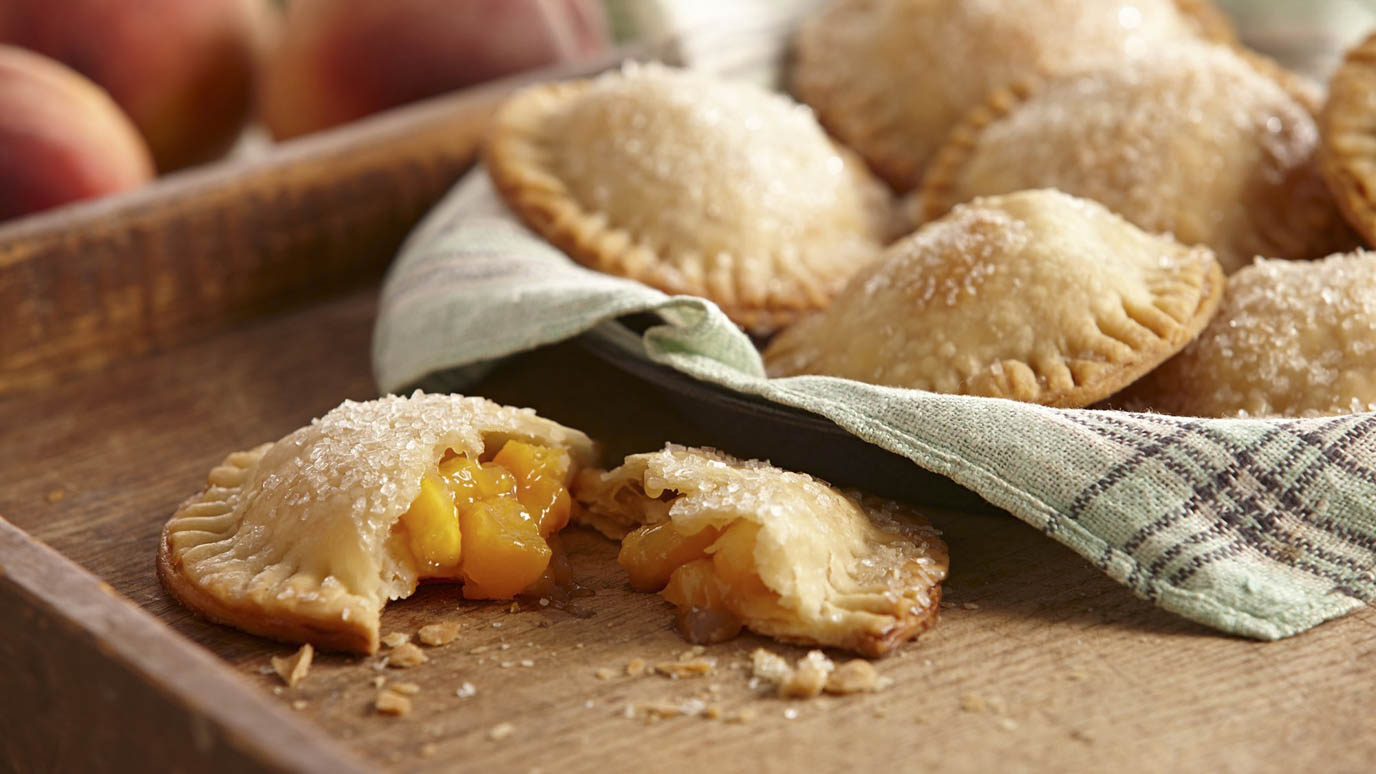 If you haven't tried the handheld pie trend, now's the time — these gingery, sweet and ultra-portable pies are ideal for a mid-summer treat. They come together quickly (thank you, store-bought crust!) and travel well to enjoy at the park, while camping or by the pool.

Nothing says "summer" like s'mores, and these adorable bites put a new twist on a campfire classic. Prep these before a summer cookout, then grill for 5 minutes for a crowd-pleasing treat.

Strawberries, blueberries, pineapple… who says you need to choose just one? This stunning rainbow tart will be the star of your summer cookouts — and your Instagram feed.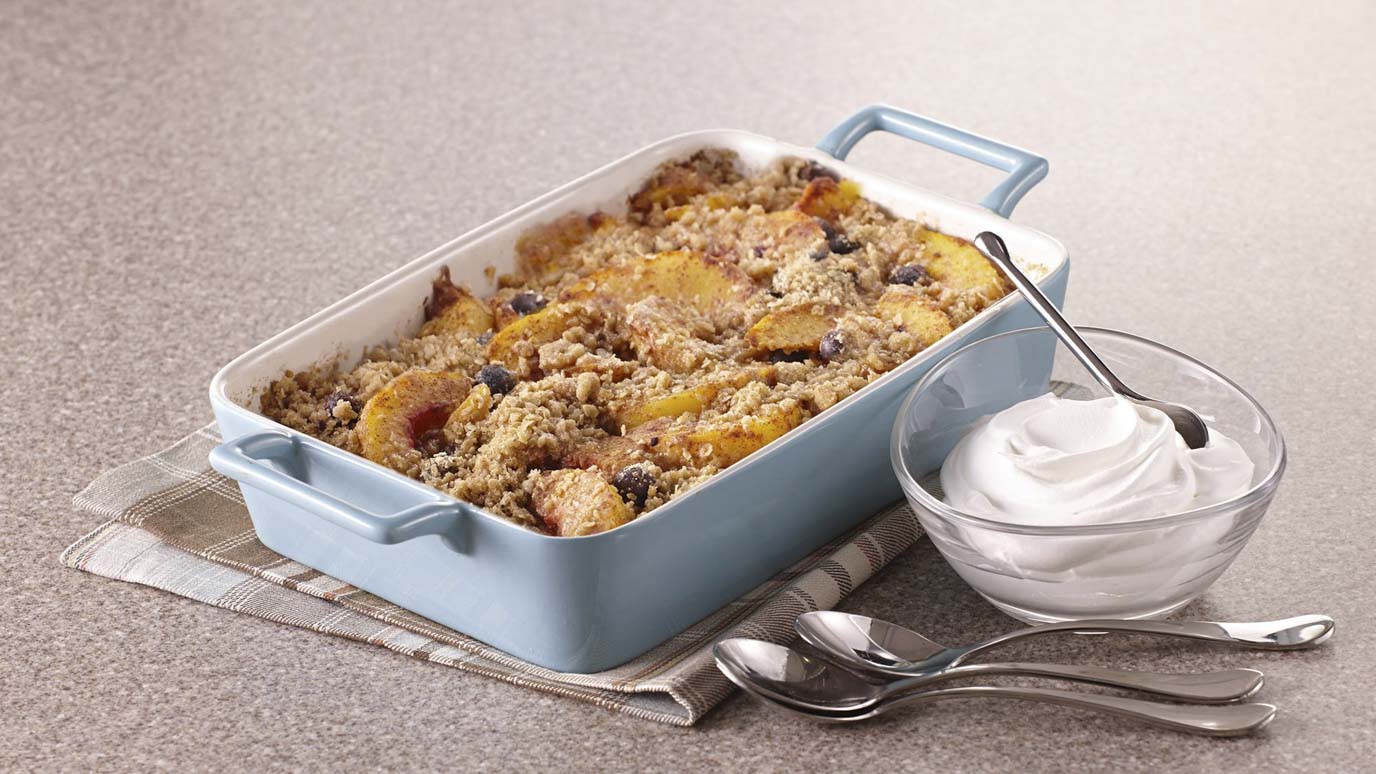 Two of our favorite summer fruits topped with crunchy, buttery streusel? Sign us up! This classic summer crisp requires just 20 minutes of prep, so it's ideal for low-stress weekend baking.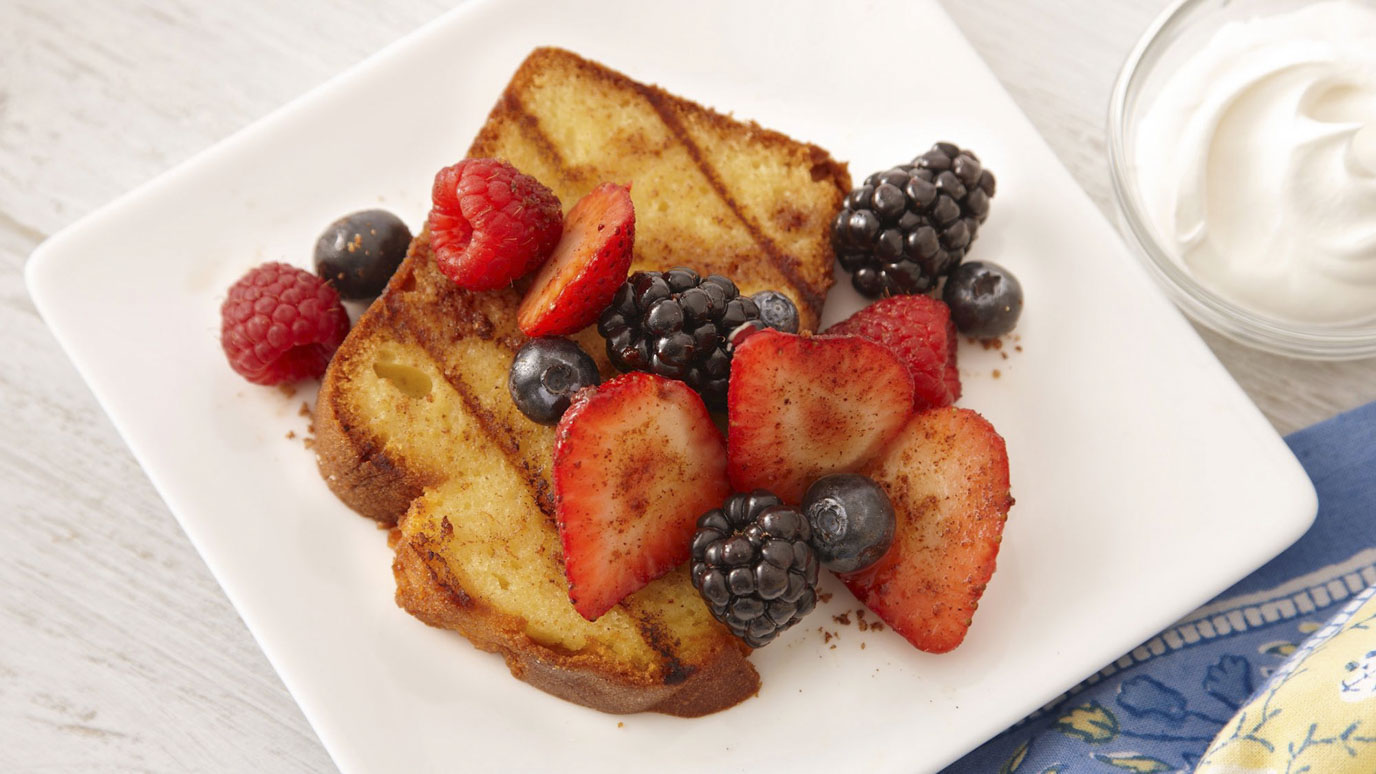 Sometimes, the simplest desserts are the tastiest — and this 17-minute recipe is sure to please. Grilling adds an unexpected to classic pound cake, while fresh berries and a dusting of pumpkin pie spice amp up the flavor.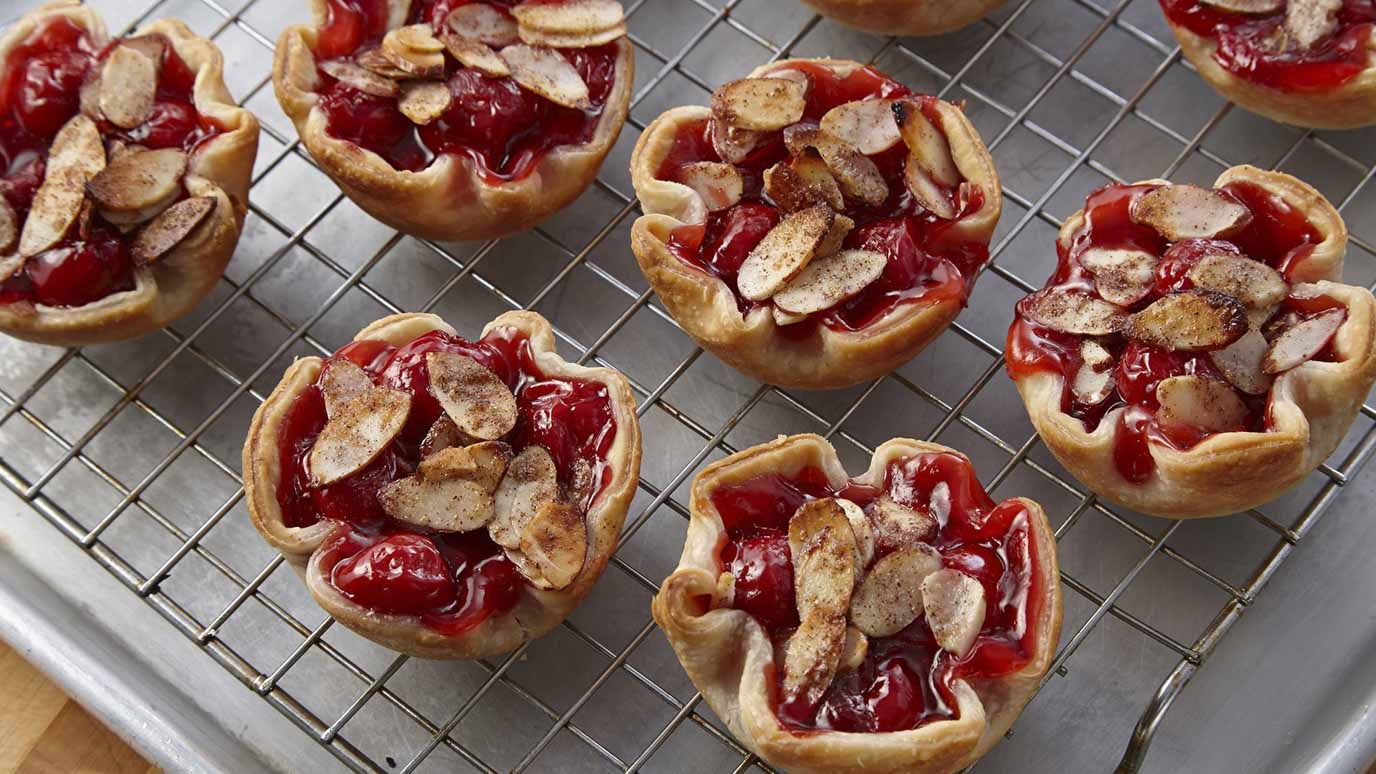 These bite-size cherry pies combine "made from scratch" flavor with store-bought convenience. A homemade almond crumb coating adds an artisanal touch, but store-bought pie crust and filling mean you won't be baking for hours. Bonus: they're absolutely adorable.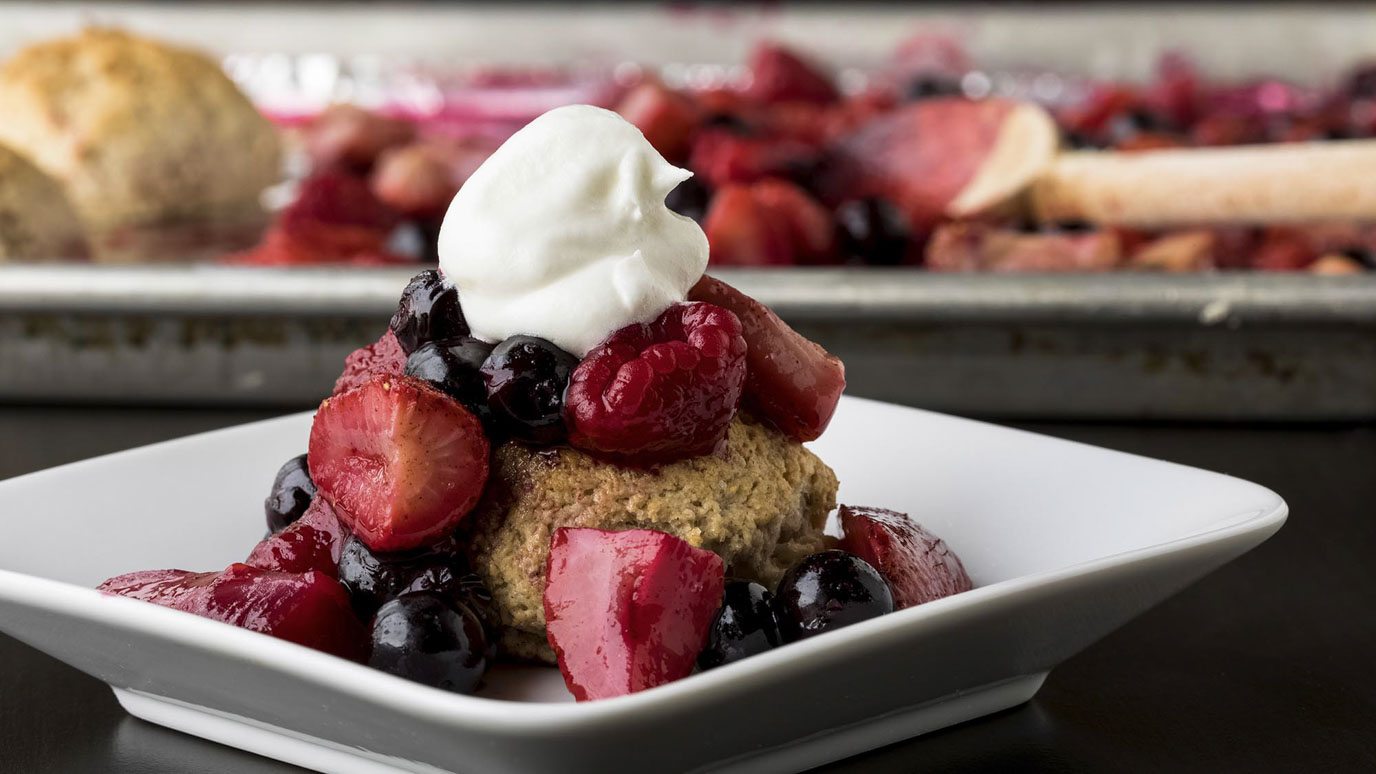 We love the convenience of a one-pan dessert, and this sheet pan recipe streamlines classic shortbread into a dish you can make in just 32 minutes. Cinnamon and ginger add a warm twist to classic berry shortbread, and you can adapt this recipe to use whichever berries are in season.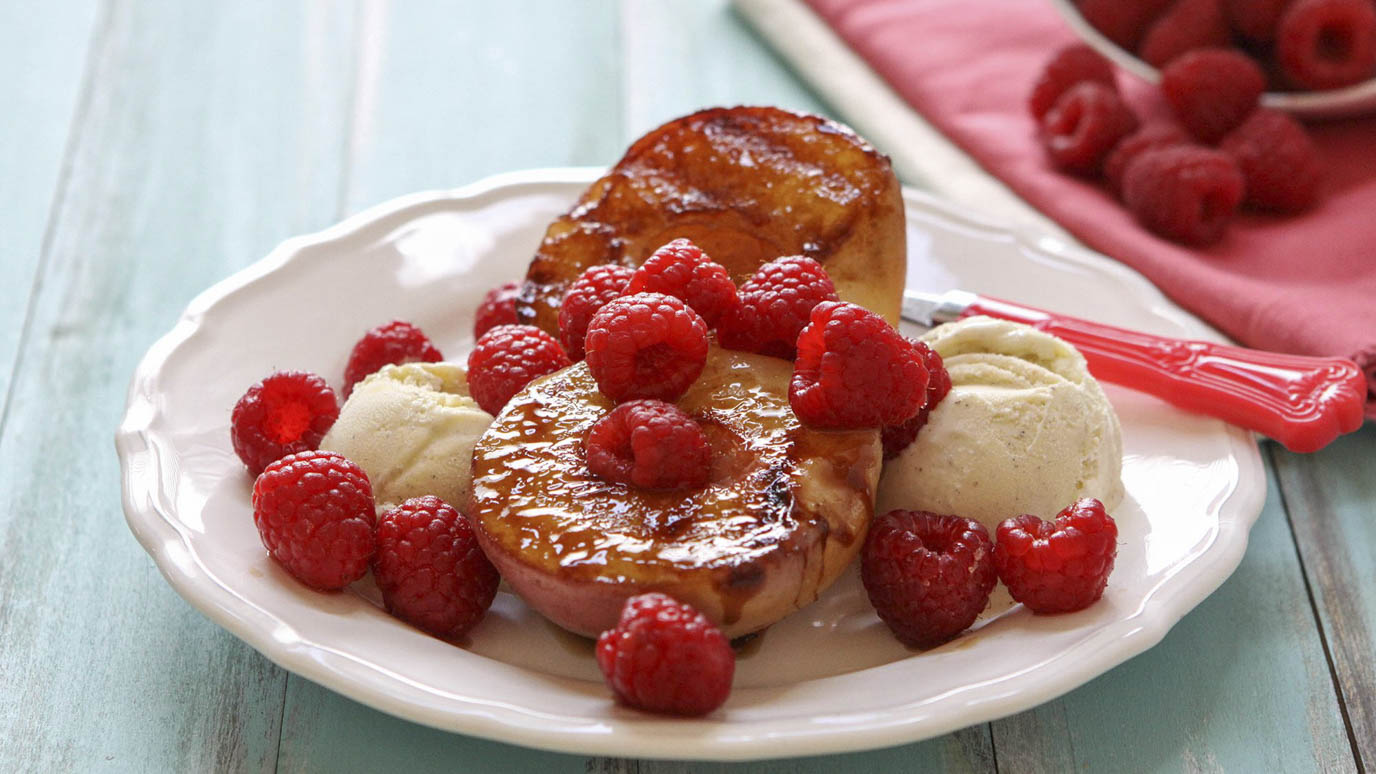 Grilling adds subtle smokiness and amps the natural sweetness in fruit — so just a few minutes on the grill transforms classic peach melba into an irresistible treat. Our recipe calls for ground ginger, or mix it up with cinnamon or cardamom for an unexpected twist.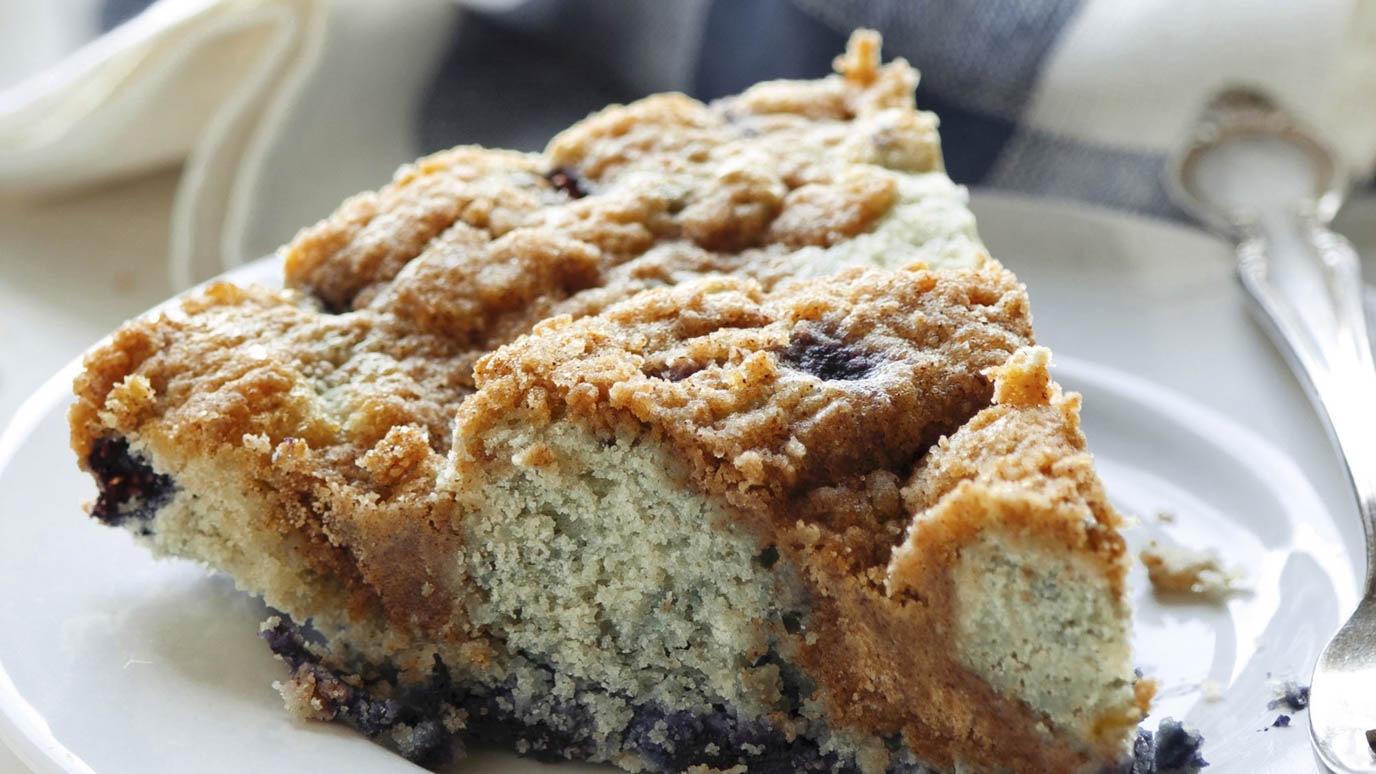 Craving a treat that's not too sweet? Try out this classic blueberry coffee cake. It has all the flavors you love — summer blueberries, crunchy streusel and comforting cinnamon — without feeling too heavy.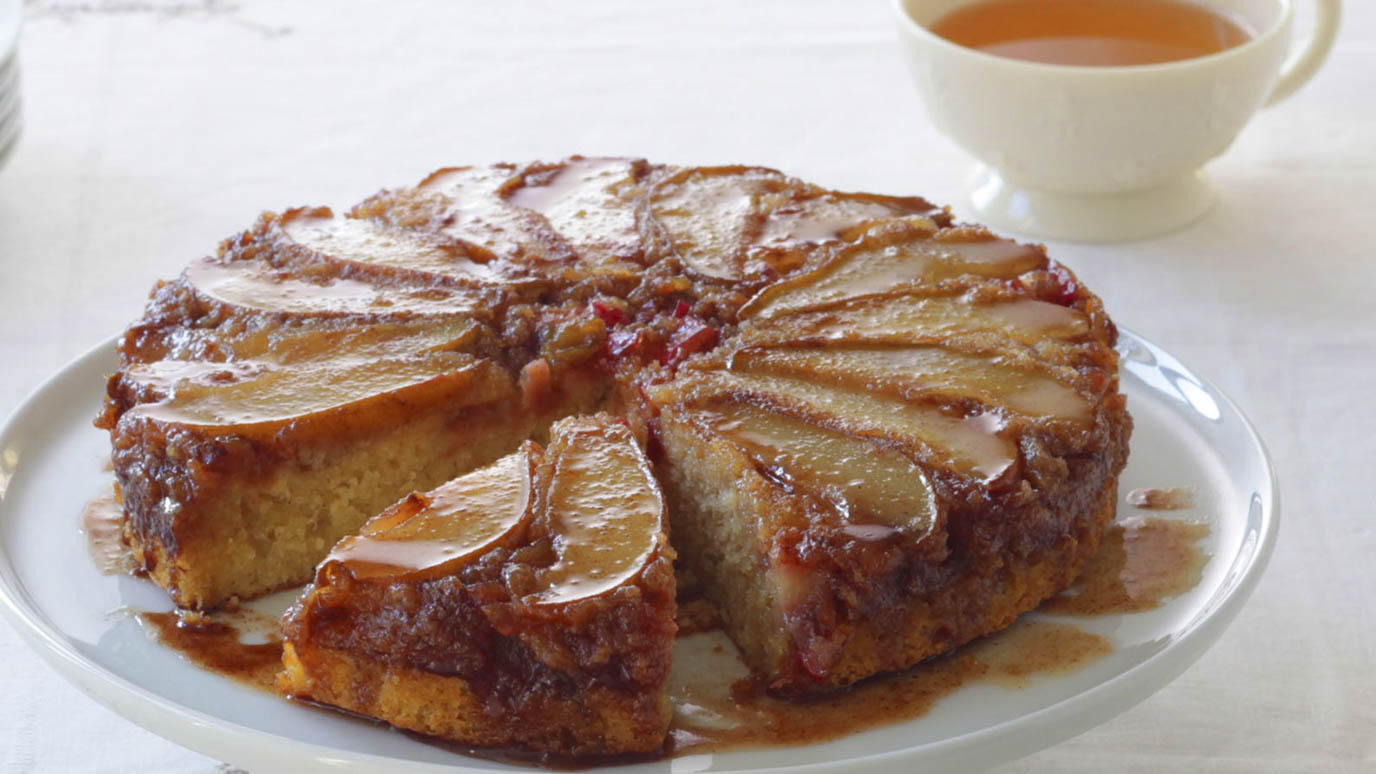 This unexpected twist on upside down cake tastes as amazing as it looks — and it's one of our favorite ways to bake with summer rhubarb. Roasted ginger adds deep, rich flavor, and lends this cake a sophisticated twist.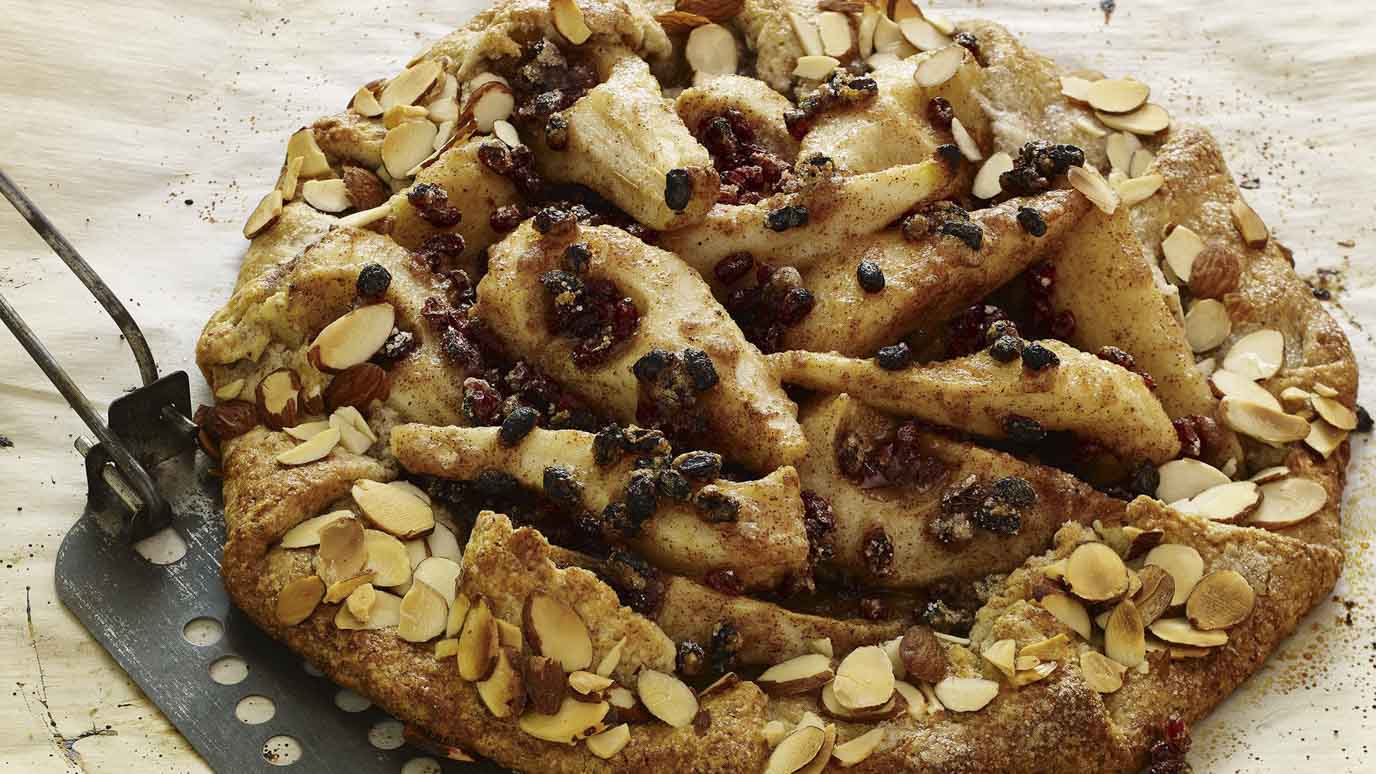 As summer turns to fall, try making desserts from heartier autumn fruits. This crostata is sweet, tart and crunchy, thanks to a mix of pear, tangy barberries and sliced almonds. If you can't find barberries, try using dried cranberries or blueberries instead.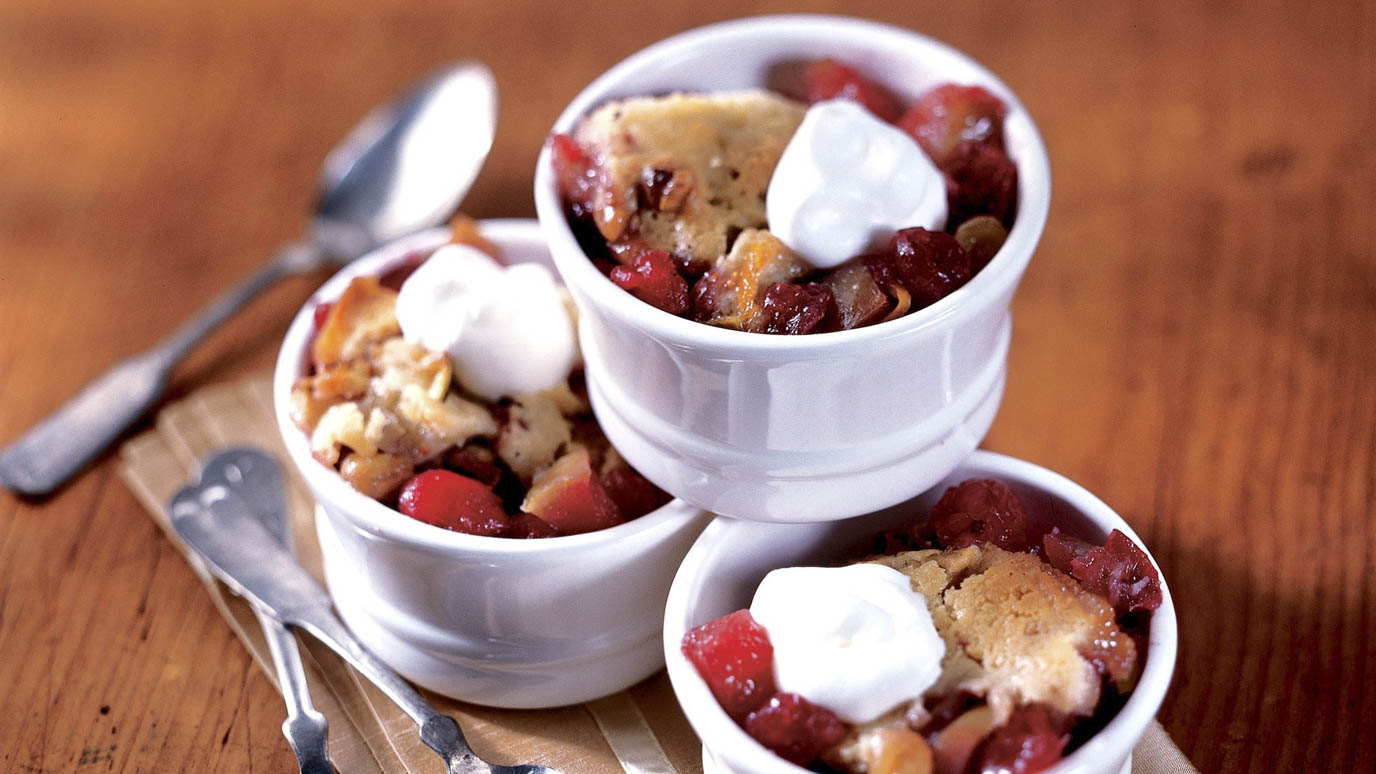 Cooler weather calls for apple desserts, and these single-serving apple bakes can upgrade any fall or winter meal. A touch of allspice infuses this dessert with warming flavor, while Granny Smith apples and cranberries keep these cakes pleasantly tart.
More Fruity Dessert Recipes To Try
Learn More About Fruity Desserts
Save your favorite family dinner recipes and organize your ingredients with our online meal planner.  You can also make meal prep simple by creating a Flavor Profile, so you can store your favorite recipes and create grocery lists for easy shopping.