When we think of tacos, we often think of beef, chicken, pork, or fish. And while those are tasty options, they don't work for vegetarians or vegans.
Never fear! Not only are there plenty of veggie taco options, but they're so delicious that even carnivores might want to include them on their menus.
The taco's foundation is the soft wheat or corn disk that folds around the filling. Those fillings have traditionally been meat or fish-based, but modern stores offer a richer array of ingredients than ever before, giving us lots of options for veggie or even vegan tacos and accompaniments.
Here are some ways to replace meat in this traditional Mexican dish.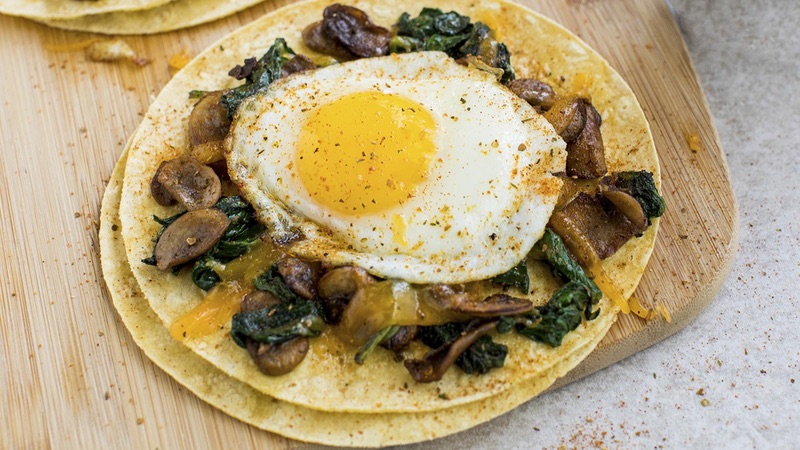 Breakfast Veggie Tacos
Whoever said tacos were just for lunch or dinner?
Breakfast tacos have become increasingly popular, especially in the southern US where diners have long served up these delicious tacos with eggs, beans and other classic breakfast ingredients.
Grab some McCormick® Organics Taco Seasoning Mix, two cans of black beans, and some flour tortillas.
Just a few minutes later and you'll have black bean tacos that are worth getting out of bed for.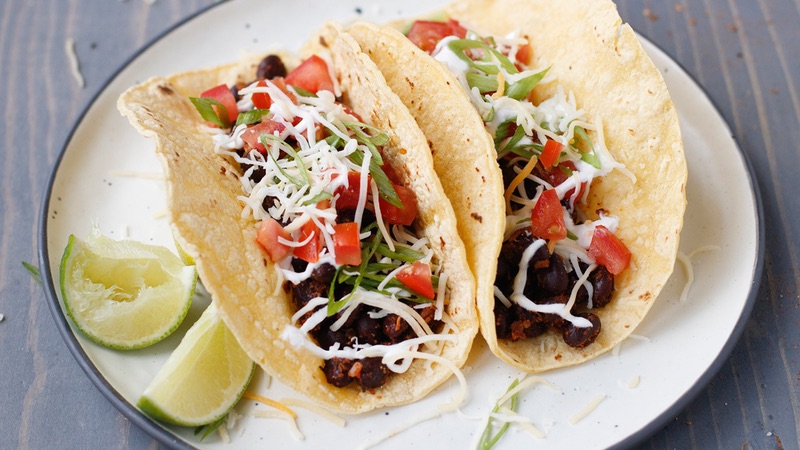 Beans
With their high-protein content, beans are an excellent alternative taco filling that will leave you feeling full and satisfied. Showcase this star ingredient in Pigeon Pea Tacos Al Pastor.
A tangy coconut lime slaw provides the perfect, cooling finish.
Beans also play a major part in this vegan chorizo dish.
It uses garbanzo (chickpeas) to replace the spicy pork sausage beloved by many taco fans.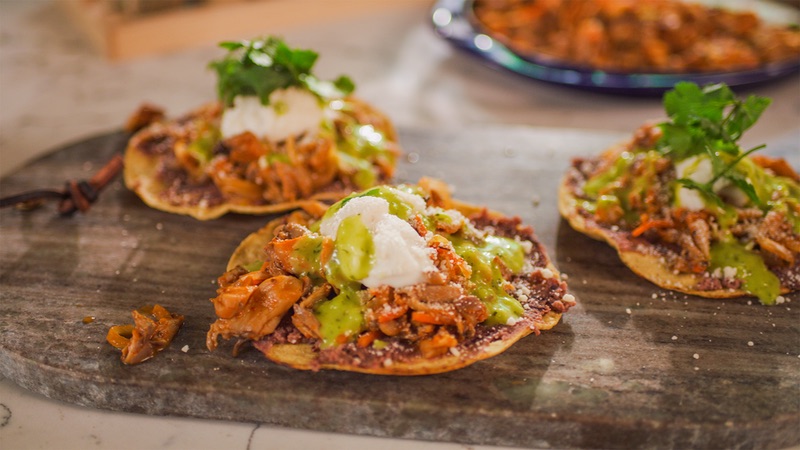 Veggie Tacos
Mushrooms are a popular alternative to meat thanks to their dense texture and rich flavor.
This vegan tinga filling recipe combines them with carrots to create a filling that pairs perfectly with soft tortillas to create a healthy vegan taco option.
The key to jazzing up plant-based ingredients is a diverse array of spaces, and this dish uses McCormick® Chipotle Chili Pepper to add some heat.
Squash plays the main part in this vegan butternut squash tacos al pastor. Al pastor means 'shepherd style' and typically describes pork shaved from a vertical spit, but the vegetable serves as a tasty and filling replacement.
Eggplant is another meaty vegetable. This vegan barbacoa recipe uses a grilled, shredded version along with thinly-sliced mushrooms to replace lamb or beef.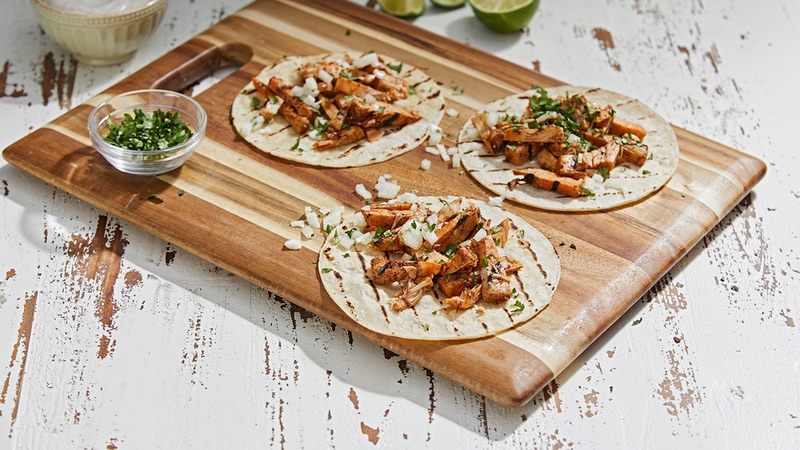 Fruit Tacos
The squash-based dish uses the sweetness of pineapple to complement the vegetable, but those feeling more adventurous can give fruit the starring role with pulled jackfruit tacos. The vegetarian-friendly meal uses shredded canned jackfruit that has a meaty texture and a gentle flavor, leaving room for the accompanying cider pepper syrup to define the dish.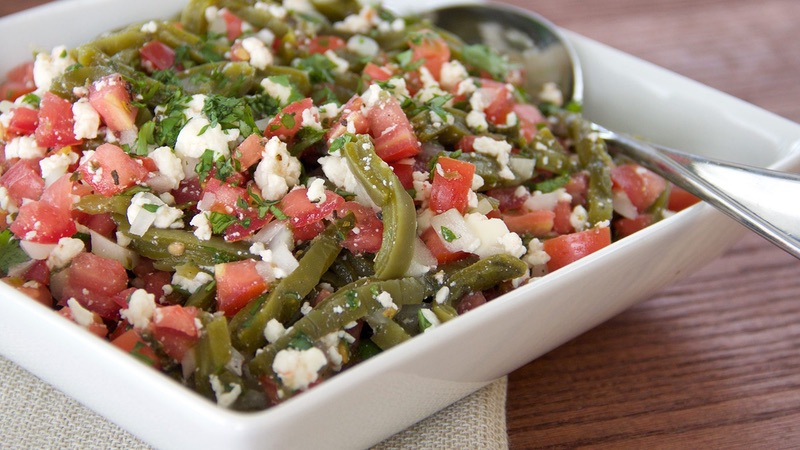 Accompaniments
Speaking of accompaniments, it's important to think beyond that tasty corn or wheat-based tortilla when designing your plant-based taco meal.
Some chefs prepare cactus tacos, honoring the plant common to the taco's home, but another option is to use it as an accompaniment in this tender cactus salad.
You can also create a range of plant-based dips and sauces to accompany your veggie taco and round out the plate. This vegan cauliflower queso uses coconut milk, cashews, and cauliflower to create a gooey delight that would be great ladled over a taco or enchilada.
Alternatively, a charred green chile crema marries soothing sour cream and angry grilled green chilies, adding yet more depth to your intriguing vegan taco dish.
They're inexpensive, innovative, and environmentally friendly. They're also incredibly tasty. The next time you want to take your kitchen to Mexico, give vegan or veggie tacos a whirl.
Looking for more taco recipe inspiration? Try these 10 Taco Tuesday recipes and swap out the meat for your favorite plant-based alternatives.