Mexican cuisine has long been a family favorite, regularly making the weekly dinner rotation (hello taco Tuesdays!). And it hasn't lost steam in popularity, considering how well it accommodates all manner of diets. In particular, Mexican cuisine is a goldmine for vegetarians, since so many popular dishes can be prepared entirely without meat.
That's why we're sharing some of our favorite vegetarian recipes, from tacos featuring jackfruit, to fajitas made with portobello mushrooms, and enchiladas stuffed with black beans. 
Must Try Vegetarian Mexican Inspired Foods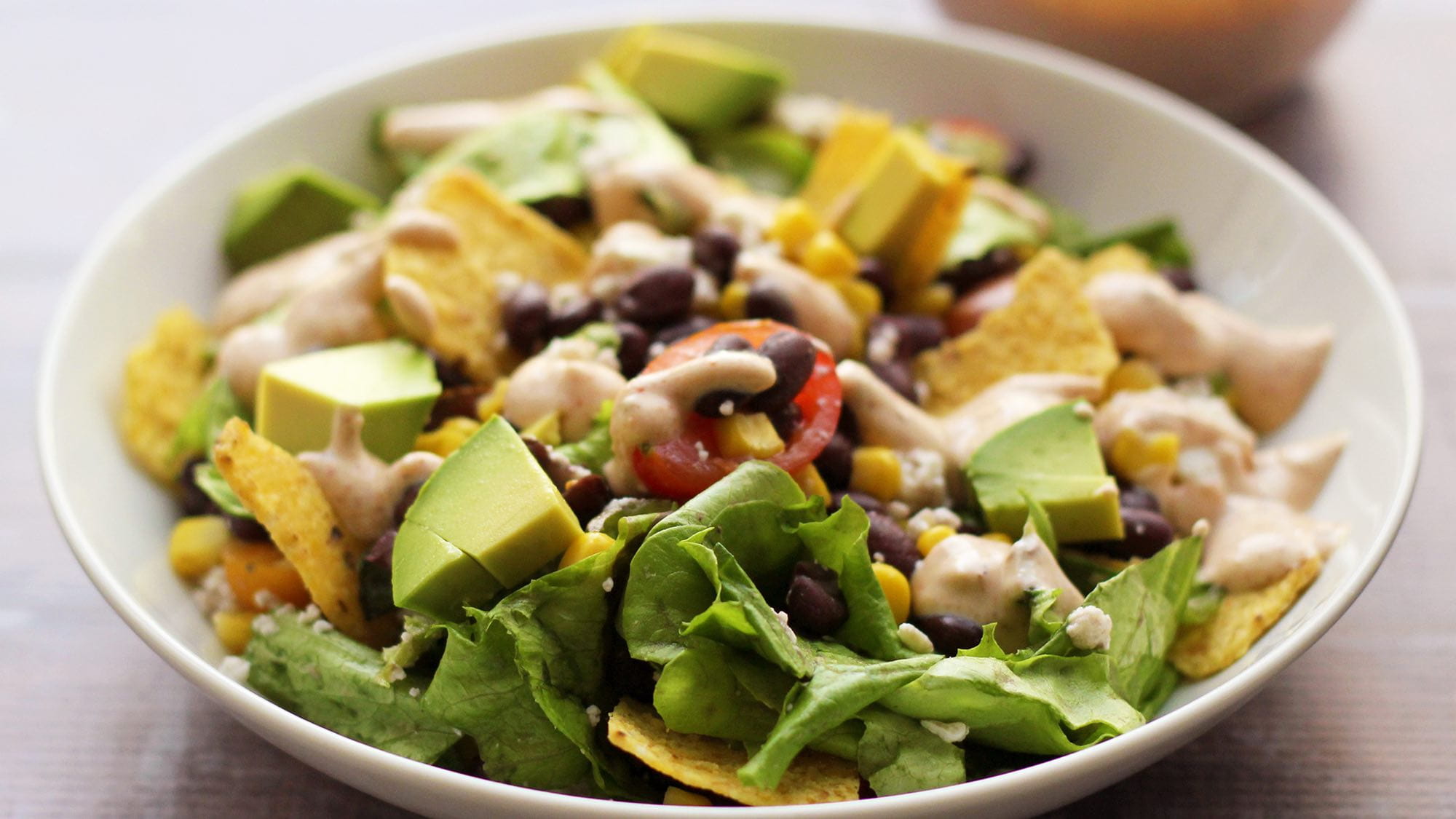 Rabbit food this is not. Try our satisfying vegetarian salad boasting big chunks of creamy avocado, corn and black beans, showered with crumbled queso fresco and crushed tortilla chips, and tossed with a velvety dressing of sour cream, cider vinegar, chipotle and cumin.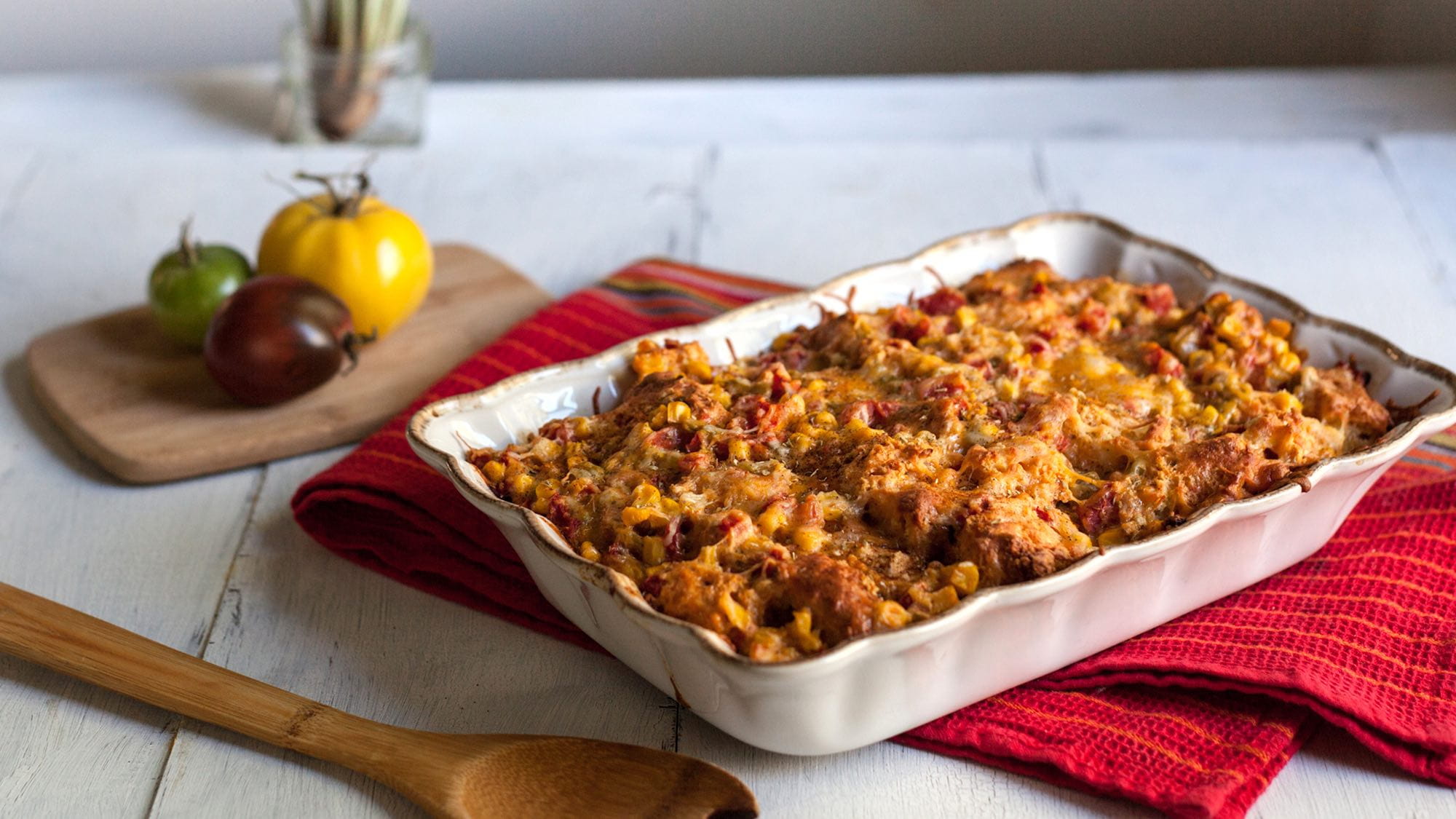 We're calling brunch the most important meal of the day with this Mexican inspired dish. Especially if it stars this savory vegetarian Mexican casserole, starring layers of cubed cornbread baked with eggs, tomatoes, chilies and cheese.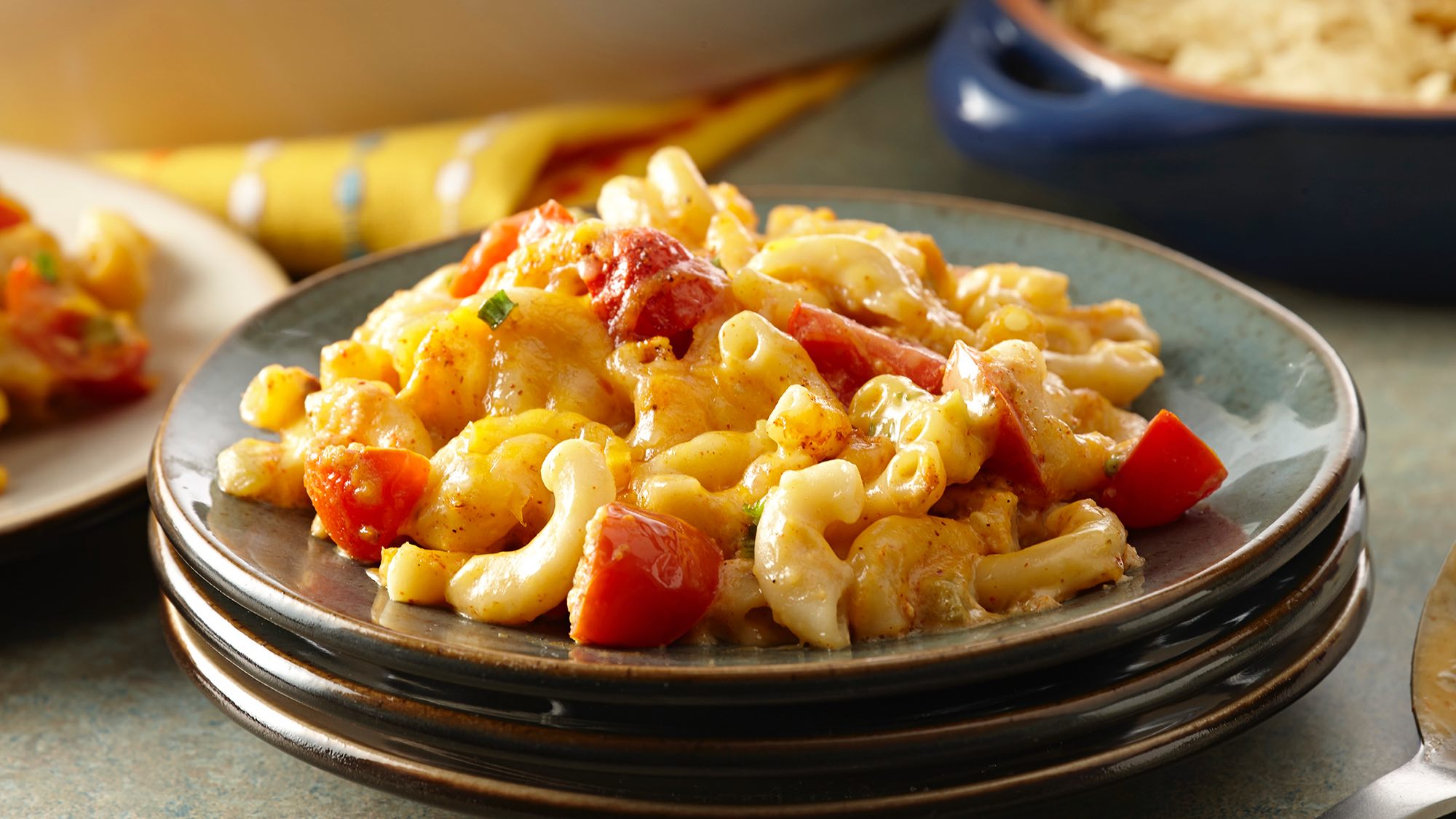 This comfort food favorite gets a south of the border spin. We have a feeling this ooey, gooey, Mexican seasoning and green chili-studded mac will become a dinner table favorite, as well as a tailgate and pot luck go-to.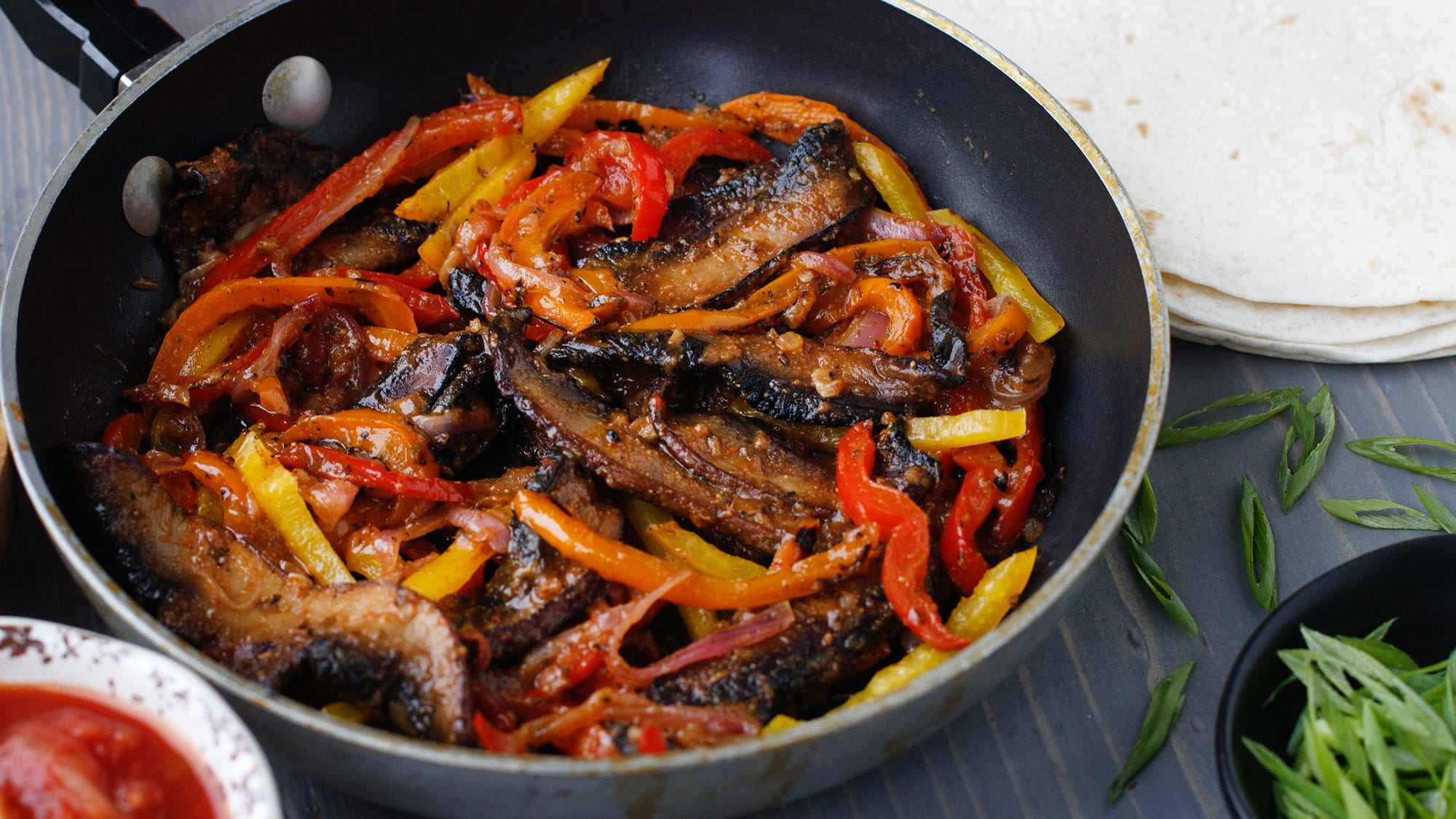 Can you hear that sizzle yet? That's the sound of our vegetarian fajitas - strips of meaty portobello mushrooms sautéed with sweet onions and bell peppers. And bonus. This crazy-good filling can be served over rice, or bundled into over-sized tortillas and loaded with toppings to make a vegetarian burrito.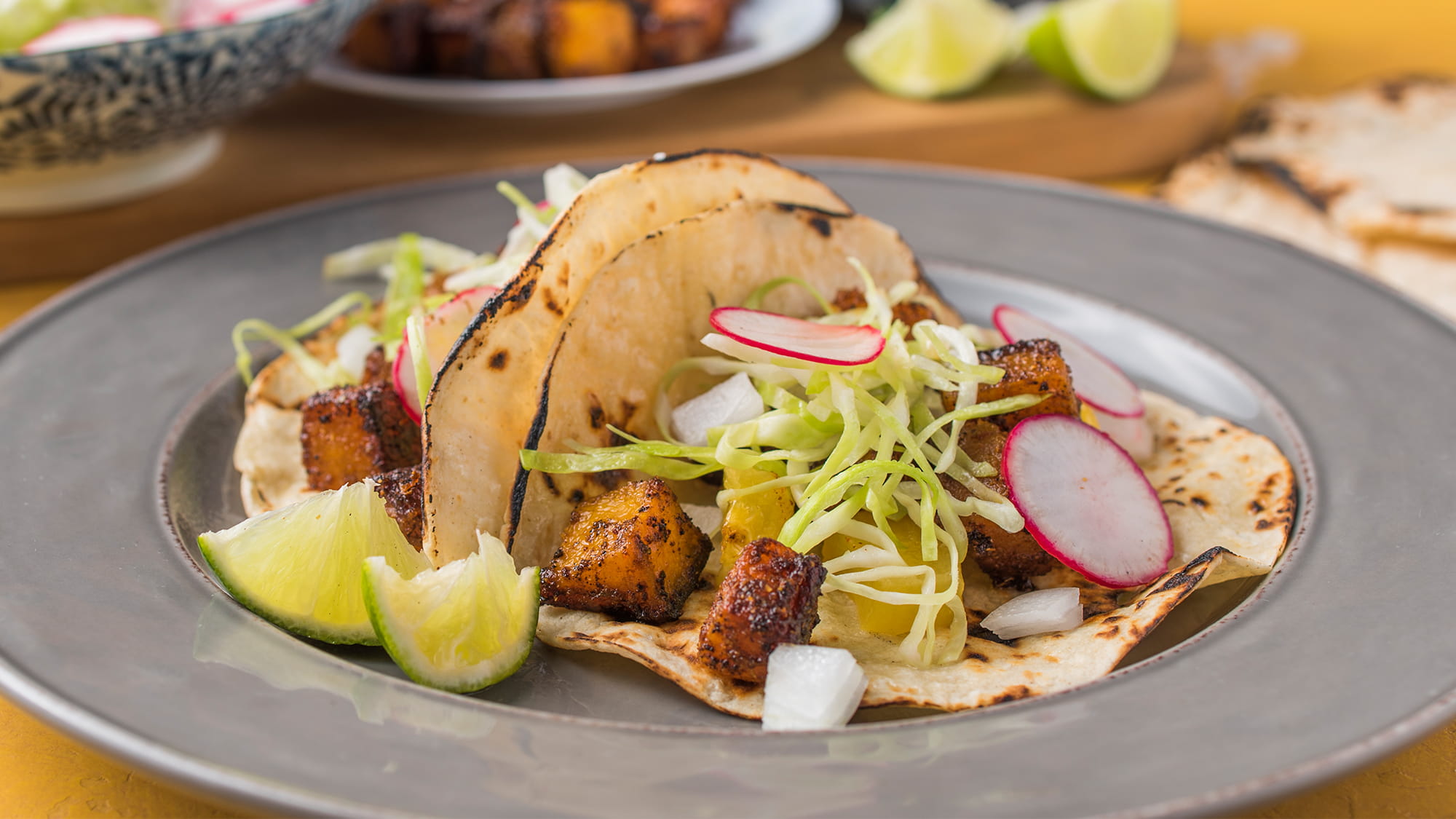 Put a modern spin on Taco Tuesday with vegetarian tacos, featuring nutty chunks of roasted butternut squash. An ingenious, meat-free spin on the Mexican street food favorite, al pastor, the squash "meat" gets seasoned with a slew of spices and paired with fresh pineapple and crunchy cabbage. Serve on warm corn tortillas.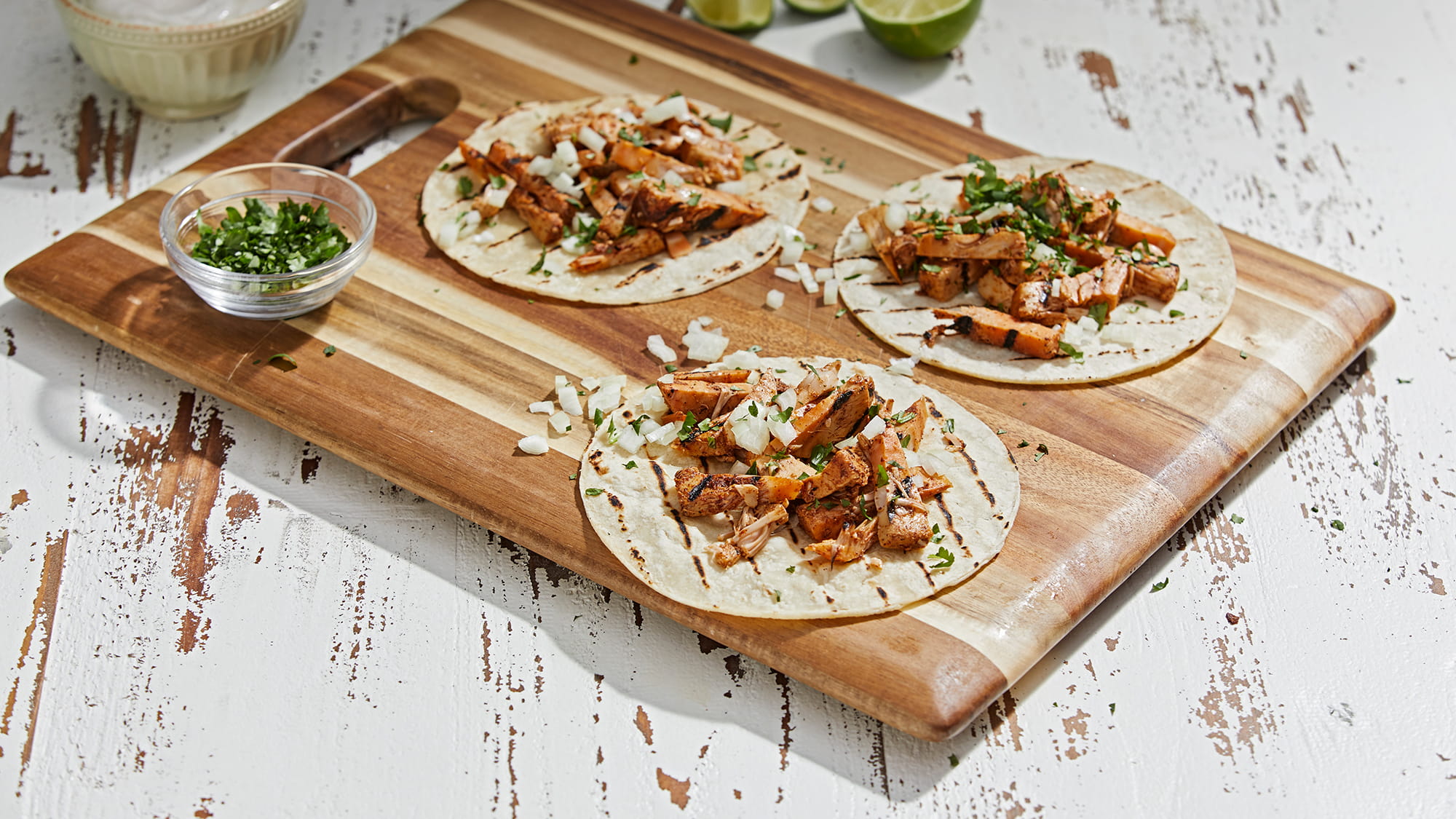 You may just find this vegetarian taco recipe winning over meat eaters. That's because it features tropical jackfruit, which has a deceptively meat-like texture that's often compared to pulled pork. We've also infused this dish with over-the-top flavor at every opportunity, by marinating the jackfruit in coconut sugar, lime juice, paprika and cinnamon, grilling it, and drizzling Cider Pepper Syrup on top.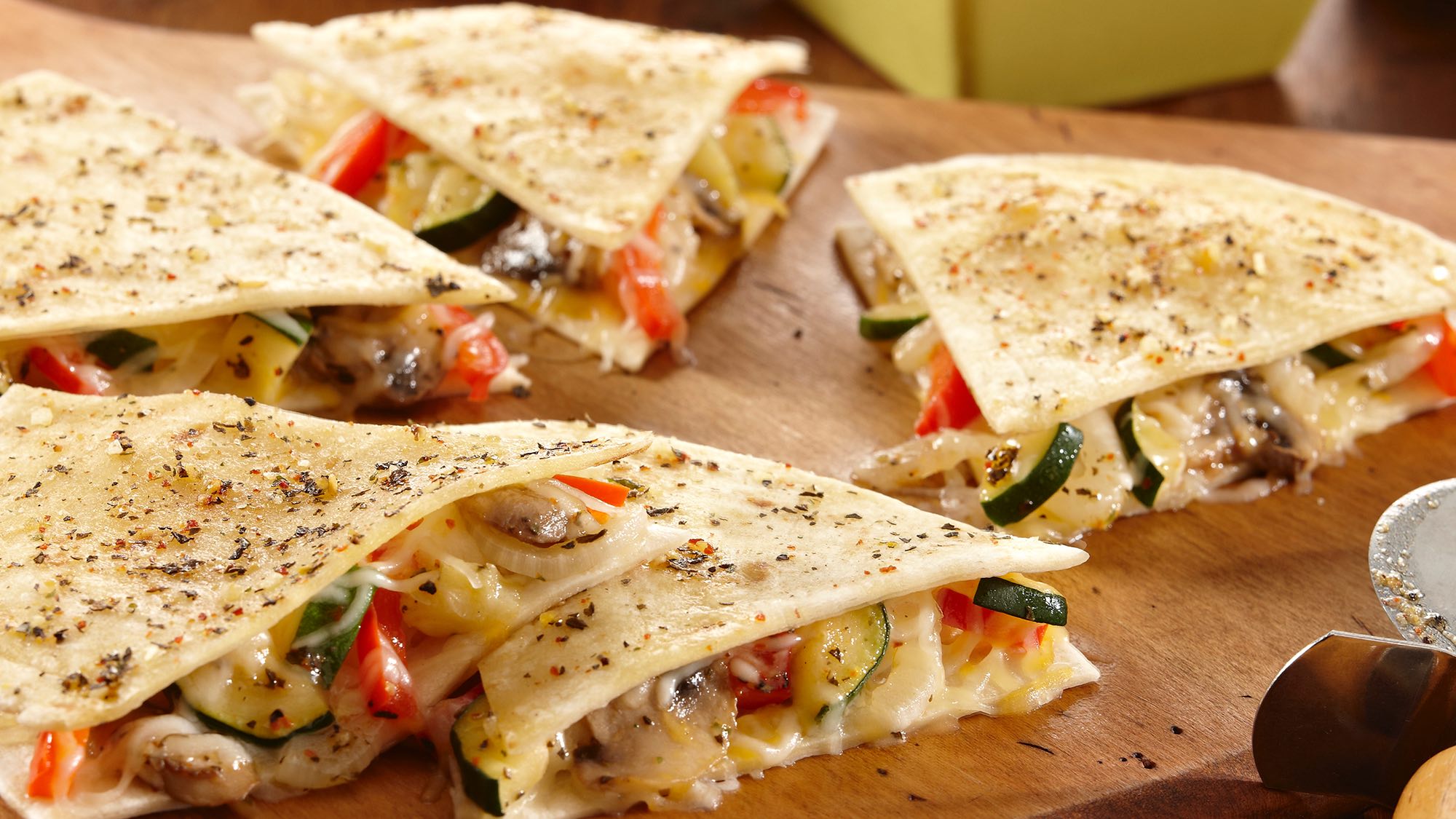 Bursting with flavor and perfect for sharing, this onion, pepper, zucchini, and mushroom-stuffed vegetarian quesadilla makes awesome party food. But you'll probably find yourself craving it for breakfast, lunch, or as a midnight snack as well.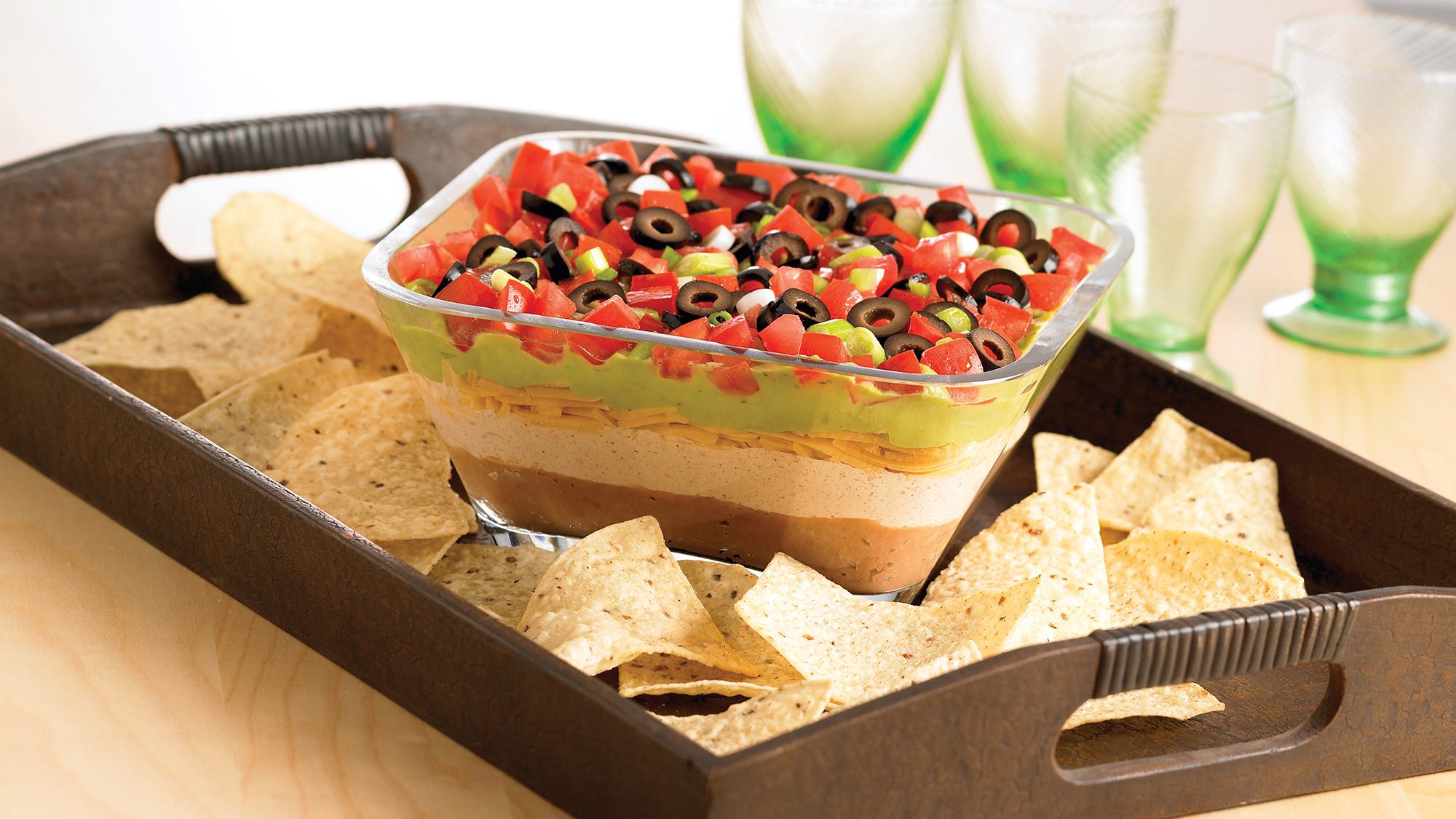 Grab a chip and take a dip! This crowd-pleaser couldn't be easier to prepare, and is sure to be a hit at parties. It starts with a layer of pureed pinto beans, salsa and cilantro, which gets topped with an edible rainbow of sour cream, guacamole, tomatoes, cheese, olives, and crispy fried onion rings.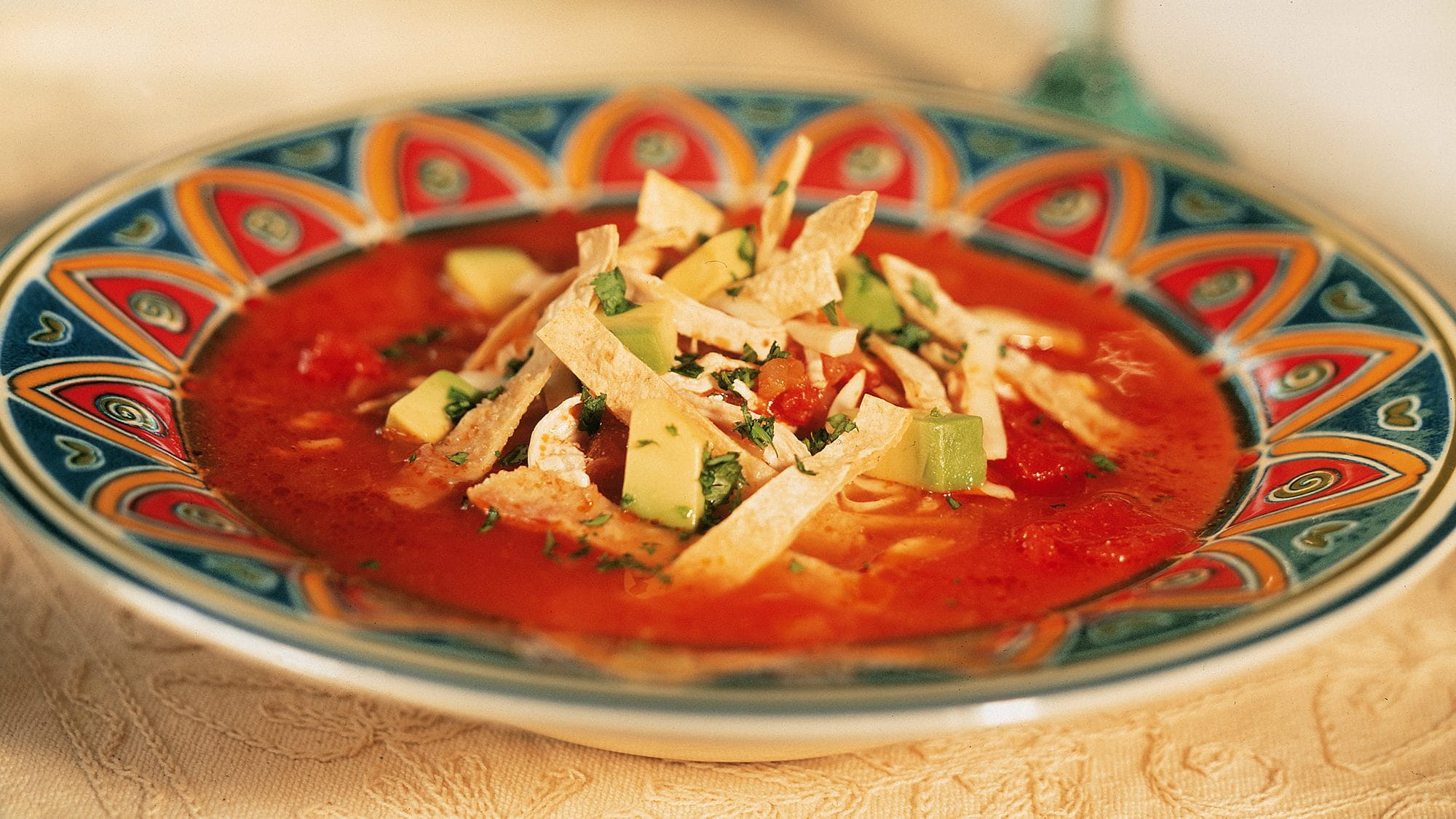 Winter calls for a hearty, comforting and nourishing soup supper. And vegetarian tortilla soup ticks all the boxes. Simply swap in vegetable stock when making the ancho chili and cumin-fueled broth. Instead of shredded chicken or turkey, fold in tender cubes of tofu, creamy white beans, or sweet roasted veggies.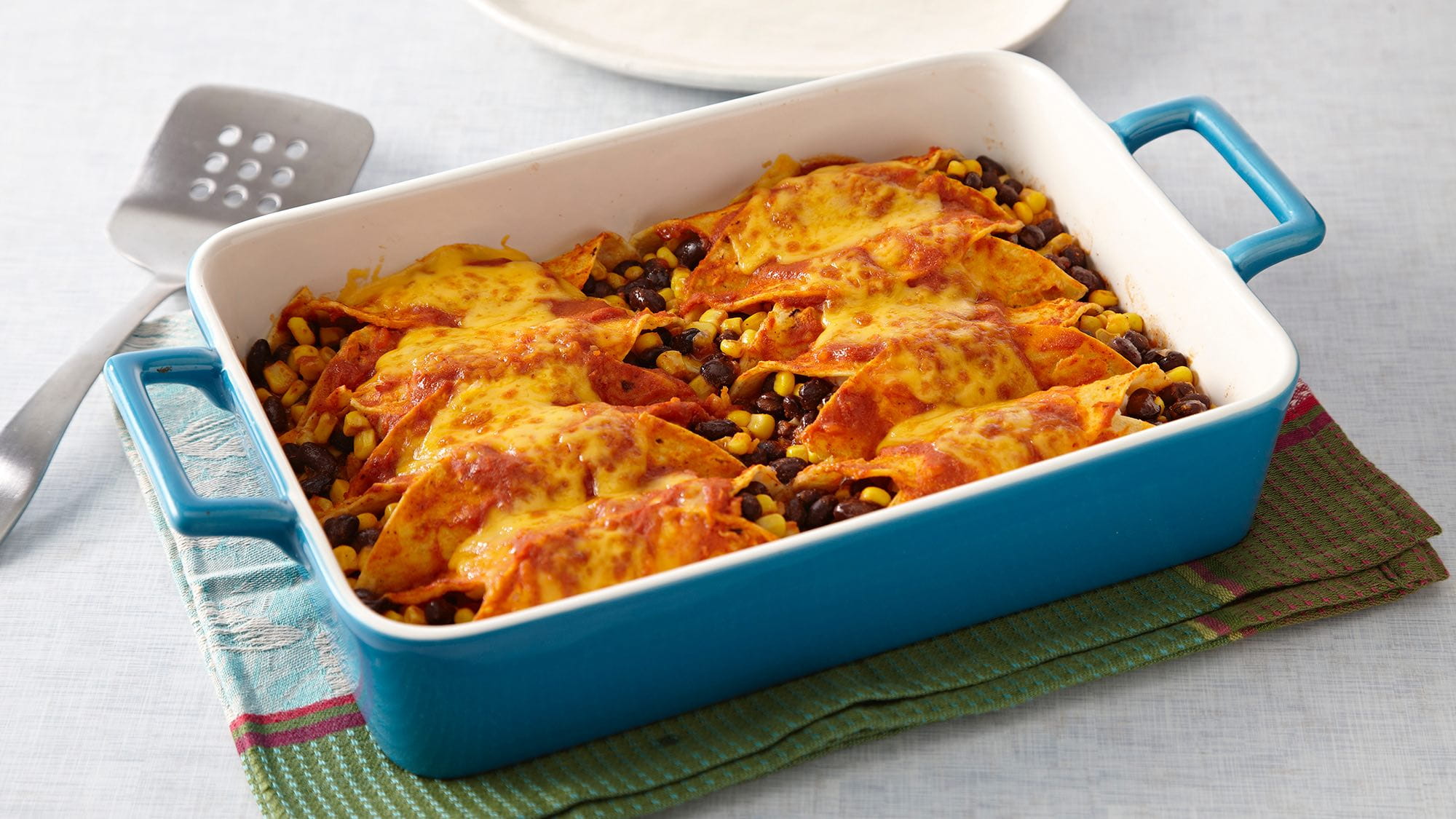 Where's the beef? We're showcasing protein-rich black beans instead in these vegetarian enchiladas, simmered in a spicy tomato sauce and finished with sharp Cheddar cheese.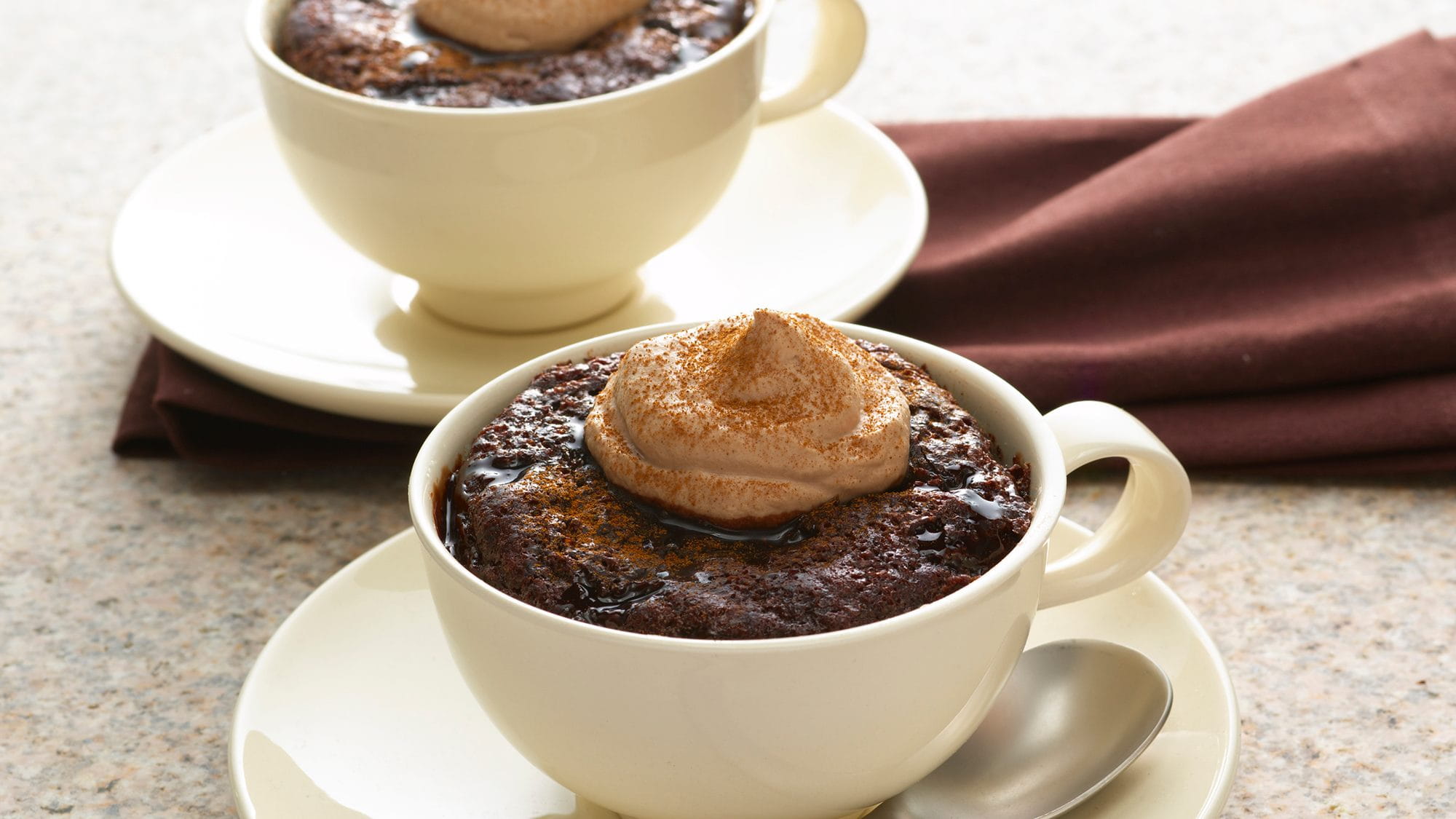 Dessert? Always. These fudgey, intensely chocolatey cakes are spiked with smoky ancho chili powder and Saigon cinnamon making each bite more decadent than the last. Best of all? You bake this treat in a mug. So convenient ... so cute!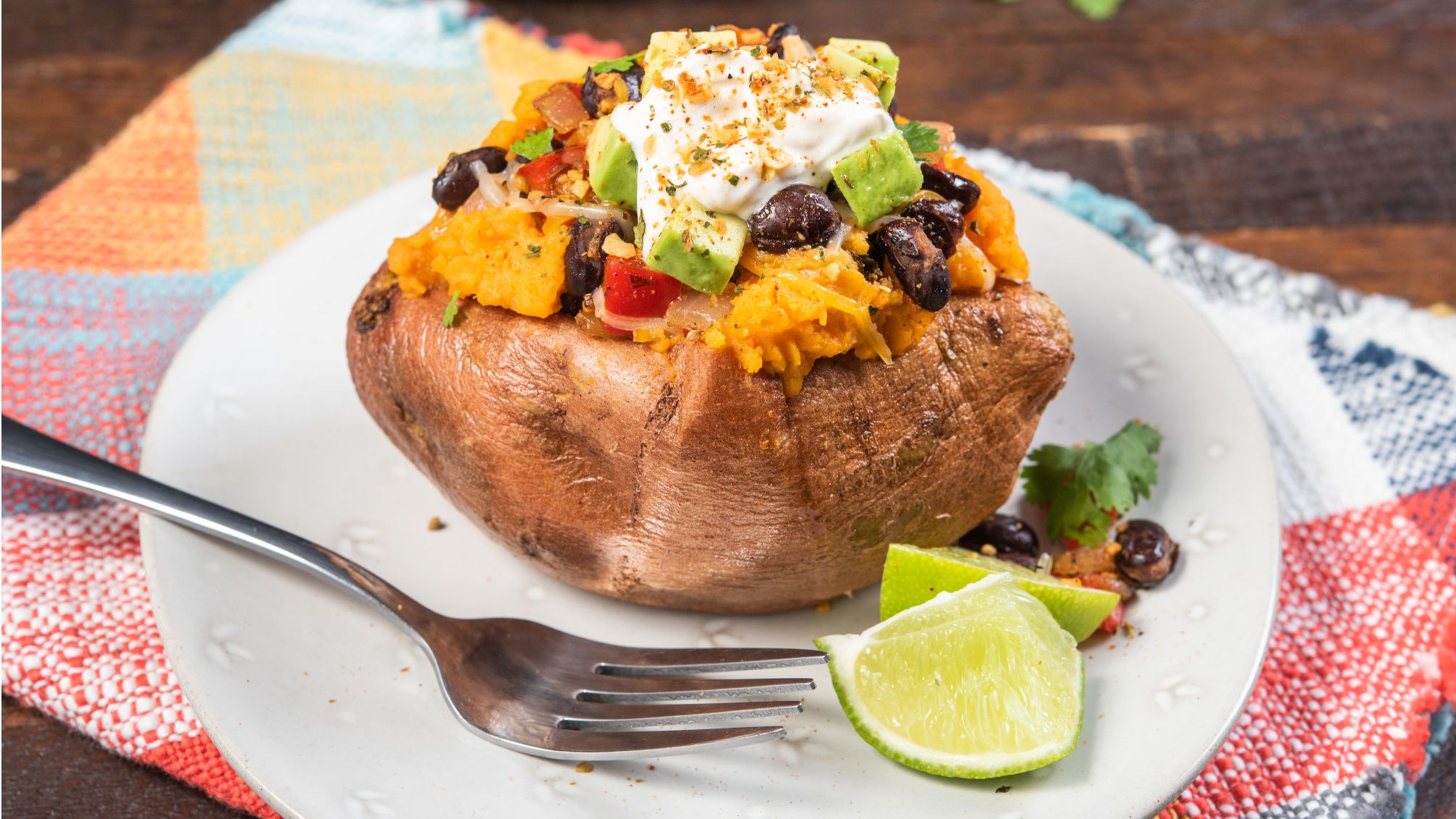 Talk about a hot potato! We're totally sweet on these meat-free stuffed spuds, bursting with black beans, spiced with zesty seasonings, and finished with your favorite toppings, such as chopped avocado, sour cream, and shredded cheese.
More Vegetarian Recipes To Try 
Want even more vegetarian Mexican-inspired recipes? Check out these recipes for meat-free meals. 
Check Out Some Of Our Vegetarian Recipe Tips For Other Cuisines 
Find more vegetarian recipes for meat-free meals for all cuisines. 
Make the perfect fiesta with our Mexican inspired vegetarian recipes. Save your favorite food, dessert, drink recipes and organize your ingredients with McCormick Meal Planner. Create a Flavor Profile to save all your favorite recipes and create grocery lists for easy shopping. We'll also set you up with custom recommendations, so your next Mexican menu ideas or any cuisine recipes are right there when you need them.