Trying to cut carbs from your diet? There's no reason that should take anything away from the pure enjoyment of eating. We've got a day's worth of awesome low carb recipe ideas, for anyone trying to avoid bread, rice, pasta, and flour. Read on for a range of low carb options, from delicious dinners to irresistible sweets.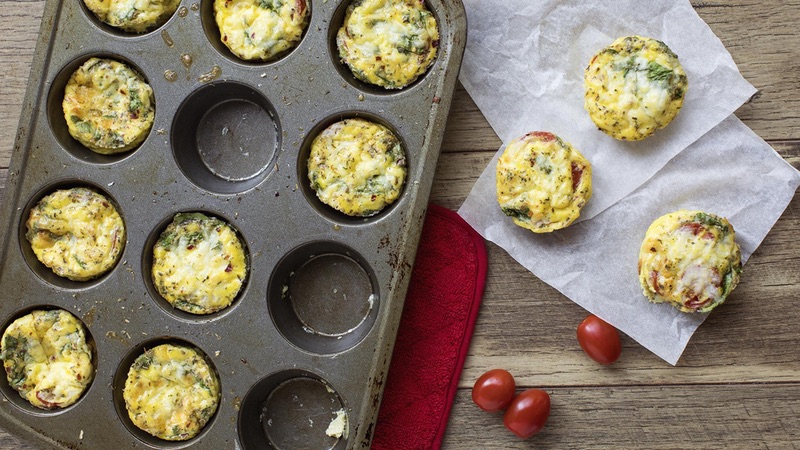 Low Carb Breakfast Ideas
Staples like pancakes and waffles are kryptonite when it comes to a low carb breakfast. But the incredible egg is still very much your friend. These savory Spinach and Tomato Frittata Cups with crushed red pepper with garlic and oregano can be made ahead in muffin tins, so they'll be ready to grab and go before work or school all throughout the week. If you still find yourself craving starch, sweet potatoes are a good alternative to stacks of buttered toast.
Combined with taco seasoning, smoky ham and bell peppers, Baked Eggs and Sweet Potato Hash will help keep your energy up throughout the day.
Want to cut your carb intake even further? Swap out the spuds for cauliflower florets, or cubed butternut squash. Not that you're remotely limited to eggs.
Make yourself a flavor-packed, Southwest Chipotle Pineapple Parfait instead, layered with cottage cheese, fruit chunks, and savory seeds and spices like this Good Morning Southwest Chipotle Breakfast Topper.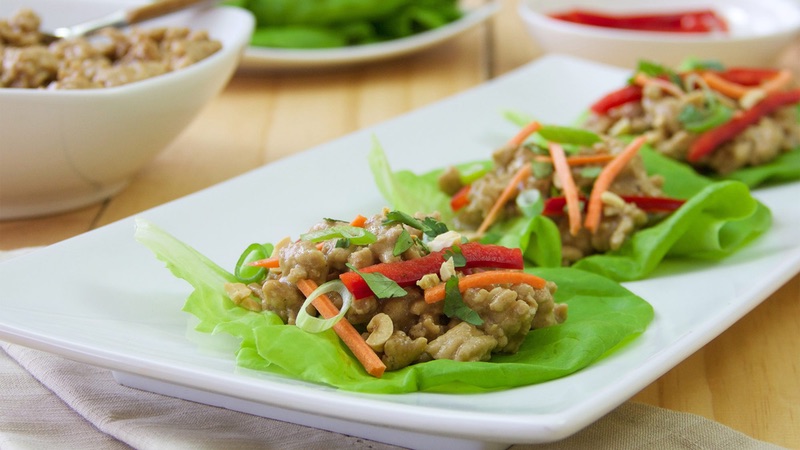 Low Carb Lunch Ideas
Lettuce is a lifesaver when it comes to low carb sandwich construction. Use leaves to cup crumbles of ginger, rice vinegar, and turkey gravy seasoned poultry, in these fun-to-eat Asian Style Chicken Lettuce Wraps.
Pizza is even on the table if you make your crust with chopped cauliflower instead of wheat flour. You definitely won't miss the gluten in easy low carb recipes like Tomato and Mozzarella Pizza with Cauliflower Crust.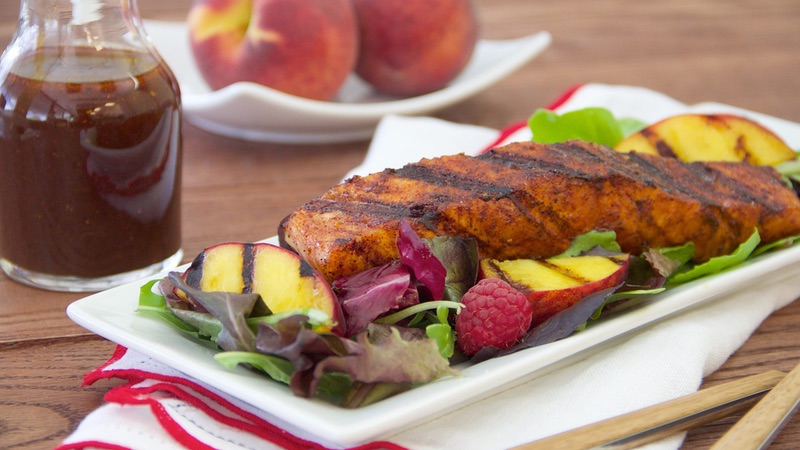 Low Carb Dinner Ideas
Ready for some low carb dinner recipes? Flavor is your friend when it comes to cutting back on the carbs.
Serve sweet Chili Rubbed Salmon on a bed of juicy grilled peaches and raspberries, drizzled with orange and honey vinaigrette.
Ditch the noodles in this Eggplant Lasagna, made with onion salt and basil leaves. It's as every bit as indulgent as the classic version.
Slow Cooker Sausage and Sauerkraut proves that low carb recipes can still stick to your ribs. Seasoned with caraway seed, garlic powder, celery salt, and bay leaves, this slow-cooked German staple packs on the flavor for a guilt-free low carb dinner. 
Or, go for a saucy Pork Marsala - it's elegant enough to make the centerpiece of a dinner party. This Italian-American dinner classic is simple - all you need is Chicken Marsala Seasoning Mix, butter, olive oil, water and mushrooms.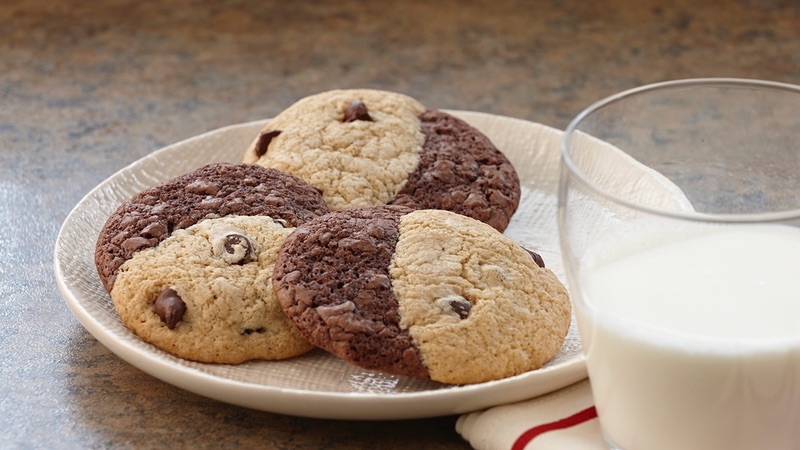 Low Carb Dessert Ideas
Low carb desserts are one thing (this cinnamon and ginger-spiced Pumpkin Pie Mousse with Toasted Pecans tastes like your favorite Thanksgiving treat but without the crust), but what about no carb desserts?
Not only are these Frozen Yogurt Dots utterly adorable, but they also won't do any carb-heavy damage to your diet. They're sweet with a tinge of tart, courtesy of raspberry and lemon extracts. Just add a bit of confectioner's sugar with plain yogurt and a drop of red food color for a sweet mid-day treat.
We've even raised the stakes on low carb cookies with our vanilla extract flavored gluten-free brookies recipe. Half chocolate chip cookie, half brownie, it's two gluten-free treats in one.