Charcuterie boards are the cutest DIY food trend of the moment, but they aren't just limited to fruit and cheese. We've drooled over s'mores boards and hot cocoa boards, and now pizza boards are joining the club.
This charcuterie idea adds a fun twist to your usual pizza night lineup, and its customizability makes it perfect for a Sunday dinner or a Bachelorette watch party. Food blogger Samantha Bauchmann posted her take on the idea, which included premade crusts for the ultimate easy build-your-own meal.
Bauchmann's board includes diced ham, sliced tomatoes, a heap of mozzarella, black olives, onions, bell peppers and plenty more classic toppings like pepperoni and fresh basil. In bowls along one side, Bauchmann gave her guests four sauce choices for their personal pie: marinara, Alfredo, basil pesto and barbecue.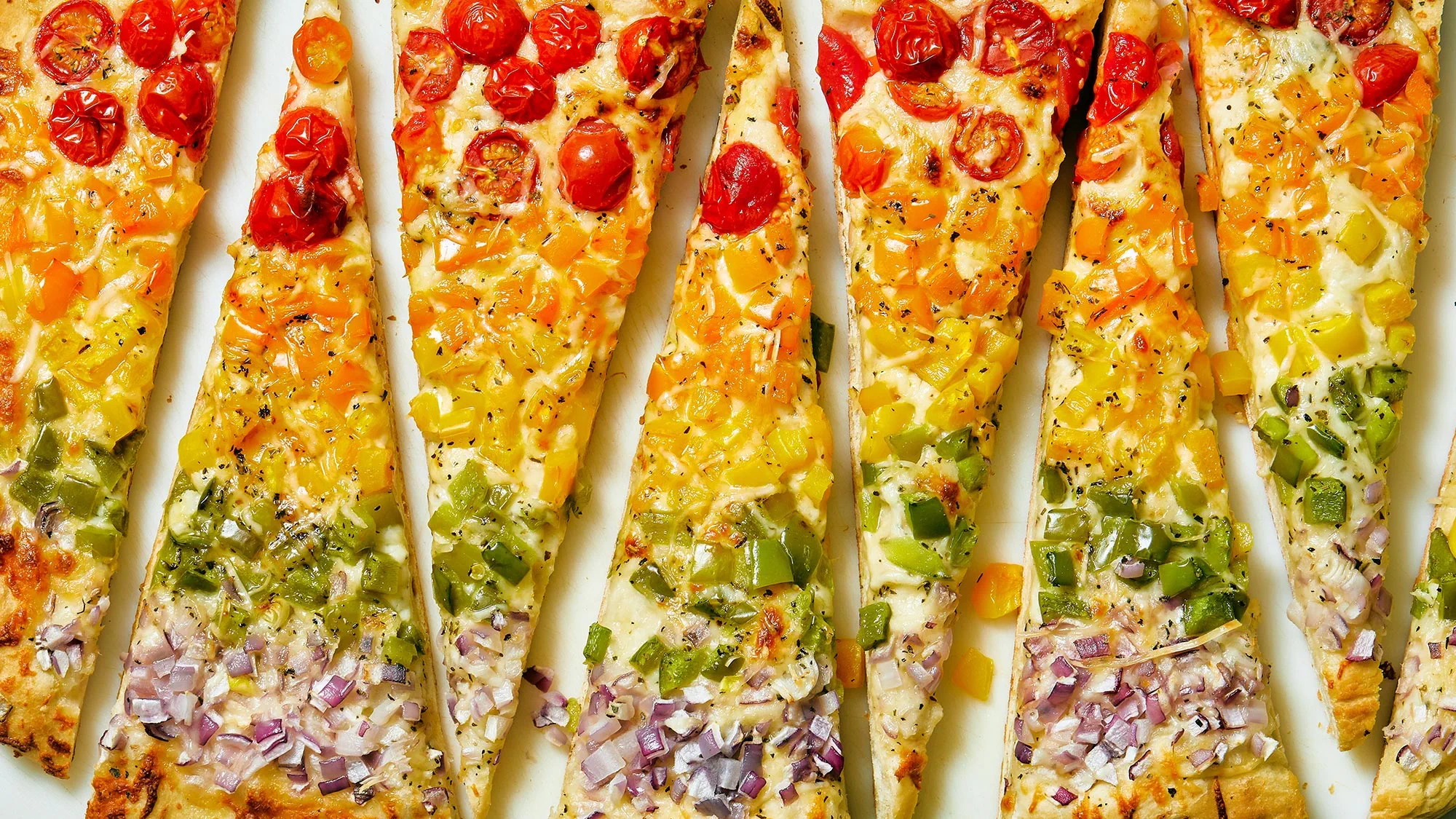 Bauchmann wrote that she put the pizzas in the oven two-by-two for just 15 minutes at 450 degrees—which would give you and your party-goers a chance to chat around the kitchen (or serve up more drinks!) while dinner's in the oven.
If you wanted to up the homemade factor of your board, you could throw together some Whole-Wheat Individual Pizza Crusts for a rustic look, and even trade jarred sauces for fresher versions, like our Roasted Garlic-Parmesan Cream Sauce or this No-Peel Slow-Cooker Marinara Sauce for homemade flavor without all the effort.
Bauchmann builds her board with the help of a few photo-ready tools—including this super chic mango wood round tray. To prep her board, Bauchmann uses a food-safe wood conditioner, like Formula 67 Wood Conditioner Paste and pours her sauces into these affordably adorable stoneware bowls from Target's Joanna Gaines-curated Hearth & Hand collection.If you're not up for investing in a big platter for charcuterie meals, you could always line your toppings up on the bar or counter for a buffet-style look—or pick up a wooden cutting board that you can use for prep and picture-perfect appetizers.
This article was written by Leah Goggins from EatingWell and was legally licensed through the Industry Dive publisher network. Please direct all licensing questions to legal@industrydive.com.