When you've invested time into preparing a special meal to wow your guests, it's crucial to stick the landing with a great wine pairing. And sure, there are a few general wine pairing rules you know to follow when pairing wine with food — like choosing white wines for lighter dishes and reds for bolder ones, and looking for wine with complementary flavor notes to your dish — but knowing them doesn't always help you pick the right bottle when you're facing aisles' worth of options.
We're here to help. Following a few simple guidelines will help you narrow down your list of wine options, so you can pick the one that will perfectly complement your meal.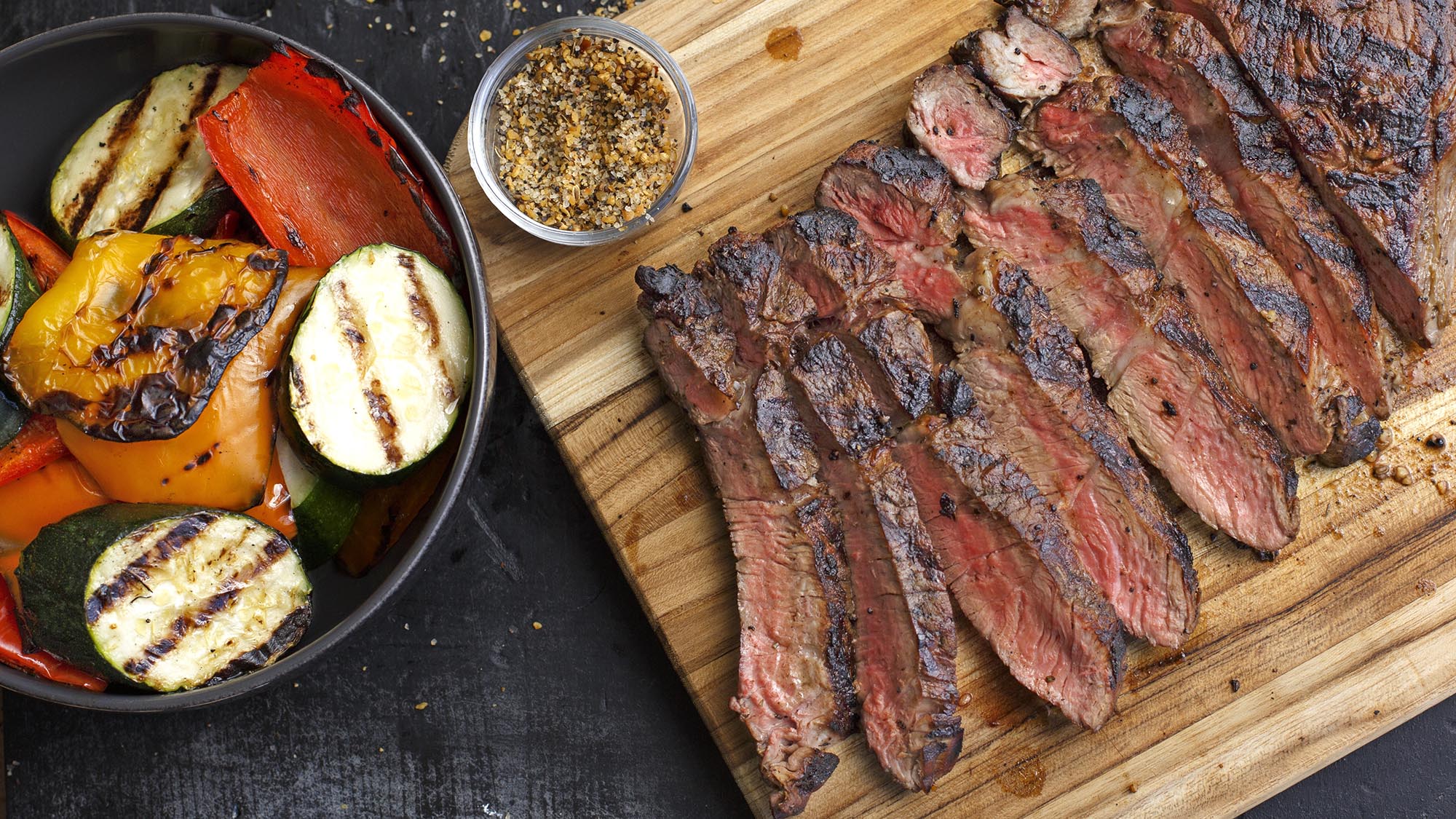 What are the best wines with steak?
It's no secret that beef pairs best with red wine — the cut of meat and the seasonings you choose determine which red you should serve with it. Choose a bold red with a high tannin content, like a Bordeaux, to cut through the richness of a buttery sauce or fattier cut (like prime rib) and balance the meal. Pair a brightly-seasoned steak — like this tequila lime steak or Montreal-spiced steak — with a Zinfandel. You can also try cooking with red wine, like using a Burgundy to flavor this red wine and herb steak.

What are the best wines with pasta?
When it comes to pairing pasta and wine, it's all about the sauce. Oil or cream-based sauces work best with a white wine pairing, while a tomato-based sauce pairs best with reds. Pair a luxurious clam linguine with an off-dry Riesling (it is the perfect pair for seafood, after all!), and complement creamy fettuccine alfredo with an oaked Chardonnay. If your pasta dish features tomatoes — for example, an easy marinara or comforting lasagna — serve an oaked Sangiovese wine, which has a rich, savory flavor that will perfectly complement the tomato sauce. 
What are the best wines with pork?
As a light red meat, pork can work with either white or red wine options, depending on how you serve it. Pair lighter pork dishes — like grilled or fried pork chops — with white varieties, like Sauvignon Blanc. Grilled pork chops with fruit salsa, for example, play off the peachy notes of a Napa region Sauvignon Blanc, while sweet and smoky grilled pork chops work well with a crisper South African variety. A richly seasoned pork roast, like this spiced brandy grilled pork tenderloin, tastes its best paired with a red wine like Zinfandel, as the pepper notes and smoky finish of the wine will complement the seasoning in the meat. 
What are the best wines with turkey?
Like pork, turkey offers several options when it comes to wine pairings. If you're serving up a seasoned turkey breast like our sage rubbed turkey breast for a simple-but-delicious dinner, go for dry rosé or a crisp pinot grigio to add refreshing acidity. If you're pairing your turkey with tomato flavors, serve with a light bodied red wine like pinot noir instead. A bright Sonoma Coast pinot noir is the perfect wine with pizza turkey burgers, while Oregon pinot noirs work well with herbed turkey meatballs and spaghetti.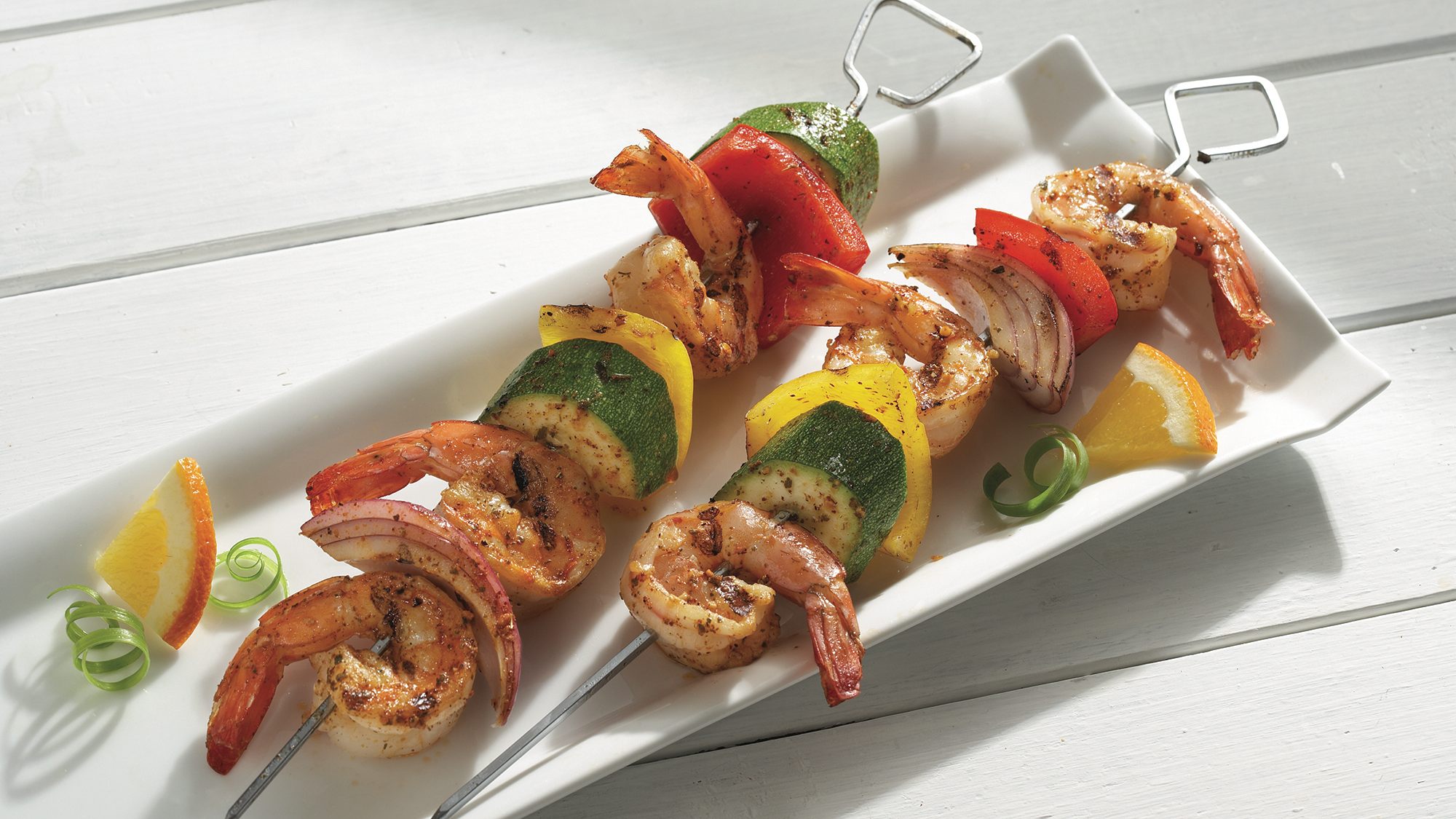 What are the best wines with seafood?
Nothing says summer like a gorgeous seafood meal — and you'll want a crisp, refreshing wine to go along with it. A brightly-flavored Baja shrimp kabob or grilled pizza, for example, goes perfectly with a brut rosé that plays off the natural sweetness of your entrée. If you're serving crab, go for an off-dry Riesling. Its subtle acidity keeps rich crab cakes from feeling too heavy, while its citrusy notes add freshness. The sweetness of many Rieslings, Gewürztraminers and Vouvrays, helps tame the heat for spicier dishes, perfect for spicy Thai and Chinese seafood dishes.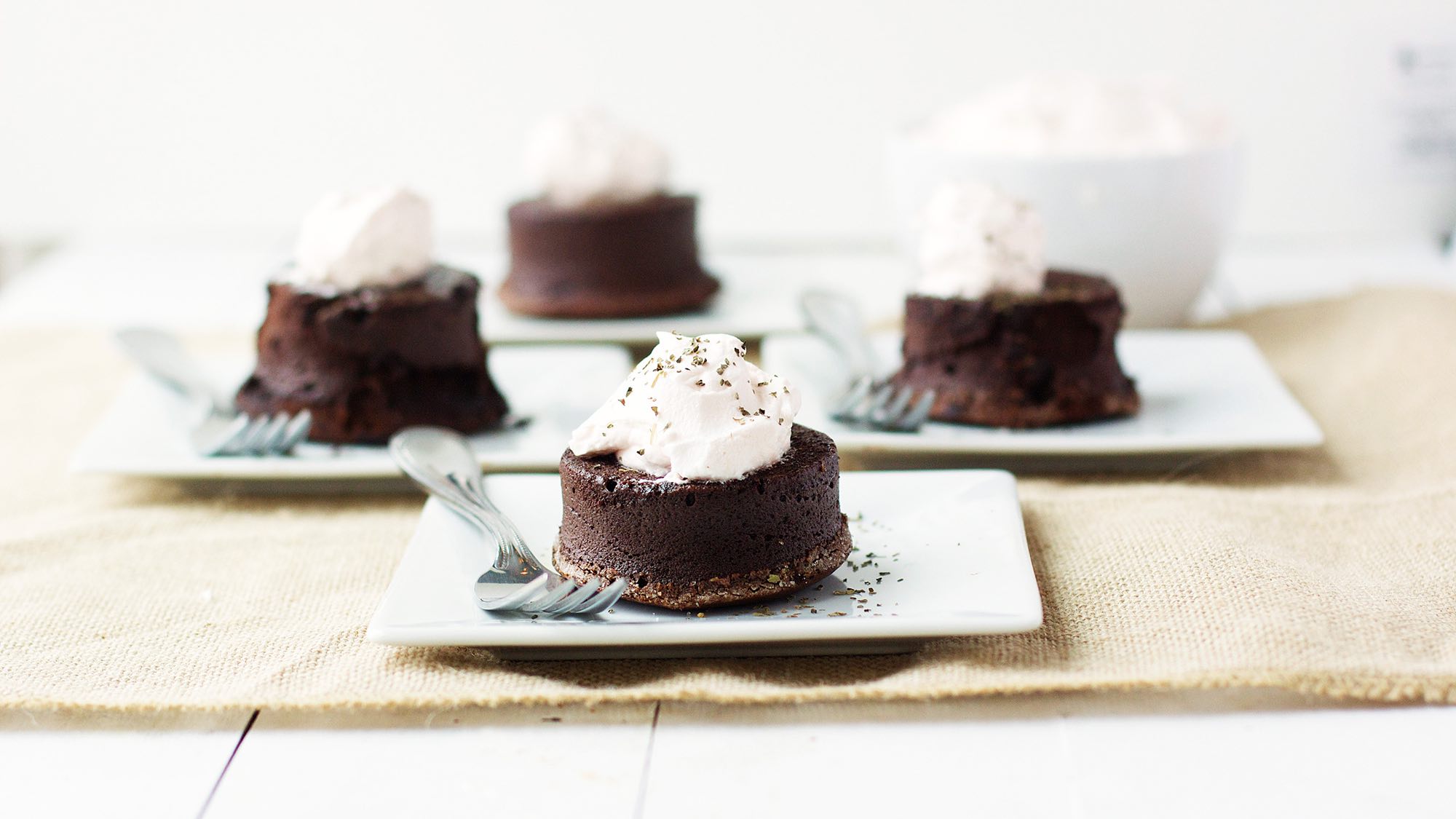 What are the best wines with chocolate?
Just like the perfect steak, a rich chocolate dish calls for a red wine complement. And you can't go wrong with Shiraz, a bold, full-bodied red wine that often features fruity and chocolate aromas. Pair it with an uber-rich triple chocolate cake or a bittersweet chocolate torte for a final course that's both decadent and sophisticated. If you'd prefer a sweeter wine pairing, consider serving your chocolate dish with a dessert wine like Port. 
Wine should serve as a trusty sidekick to your lovingly crafted meal. If you follow some of these pairing recommendations, you're sure to elevate and enrich the meal you've worked so hard to create!