Canadians might be known across the world for maple syrup, Mounties and moose, but one of our best kept secrets is our wine. We have some of the best on the planet, thanks to our fertile soil, cool climate and world-class water. Our crisp, refreshing wines pair with everything from our rich variety of seafood to hearty grilled meats.
Here are some mouth-watering recipes that celebrate Canadian wine, whether it's from Ontario's Niagara Peninsula, BC's Okanagan valley, or other provinces like Quebec and Alberta. Try our rich, deep reds and crisp whites to add a little extra zing to your dishes.
Red wine with steak
Nothing complements steak quite so well as a rich, robust red. The star of this Pan-Seared Steak recipe is the red wine sauce, and making it couldn't be simpler. Pouring wine into the cooking pan infuses it with the flavour of the meat, and adding butter thickens it into a silky sauce. Choose a more robust wine like a late-harvest Merlot or a Syrah that will stand up to the deep, rich taste and texture of top-quality strip steak.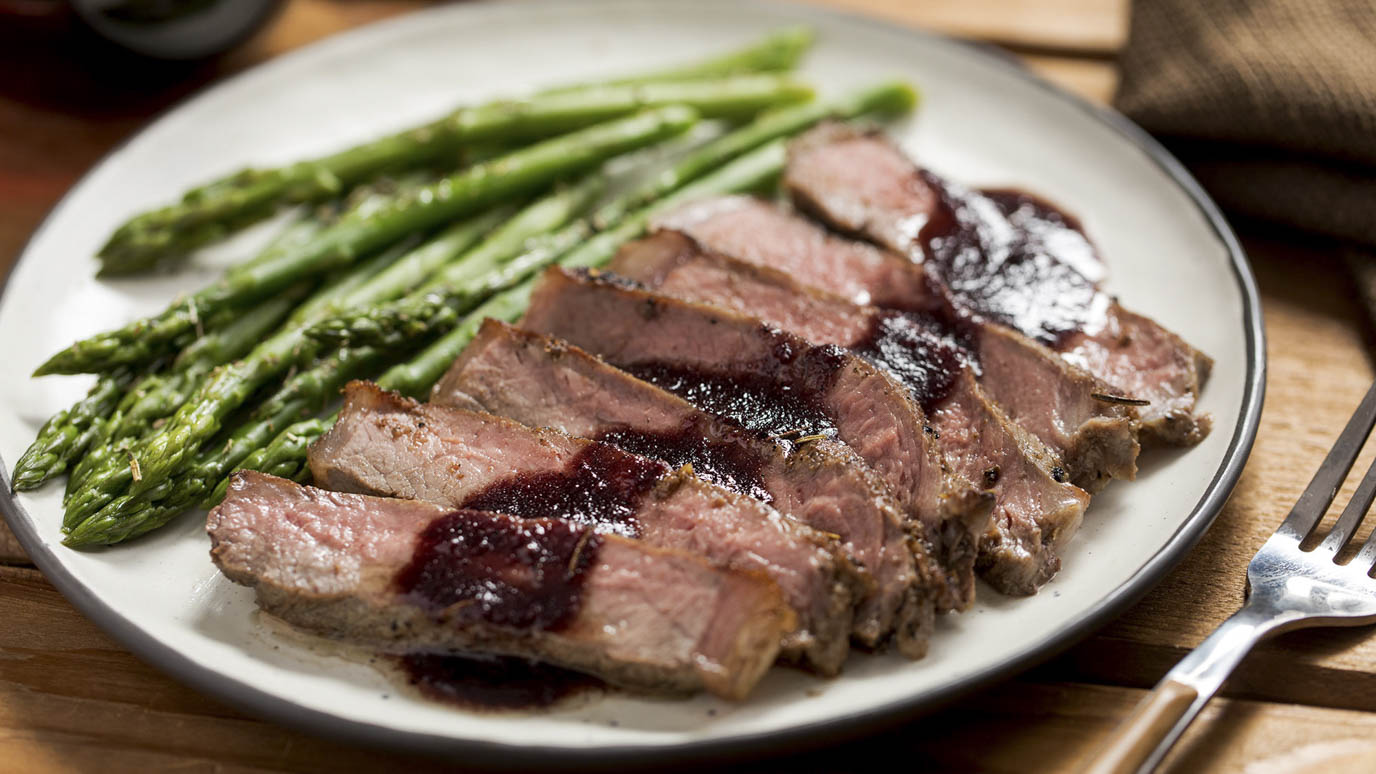 Winner, winner, chicken dinner
If you're more of a white wine fan, then a chicken and wine dish might be more your speed. Our Creamy Chicken with White Wine Sauce recipe is a winner, with a creamy but delicate sauce that exudes flavour. This recipe marries wine with rich portobello mushrooms, chicken broth and whipped cream to create the perfect accompaniment to chicken breasts (or thighs, if you prefer a darker, richer meat). Our minced garlic adds a distinctive savoury and robust flavour to this dish, which pairs well with our aromatic, earthy celery salt.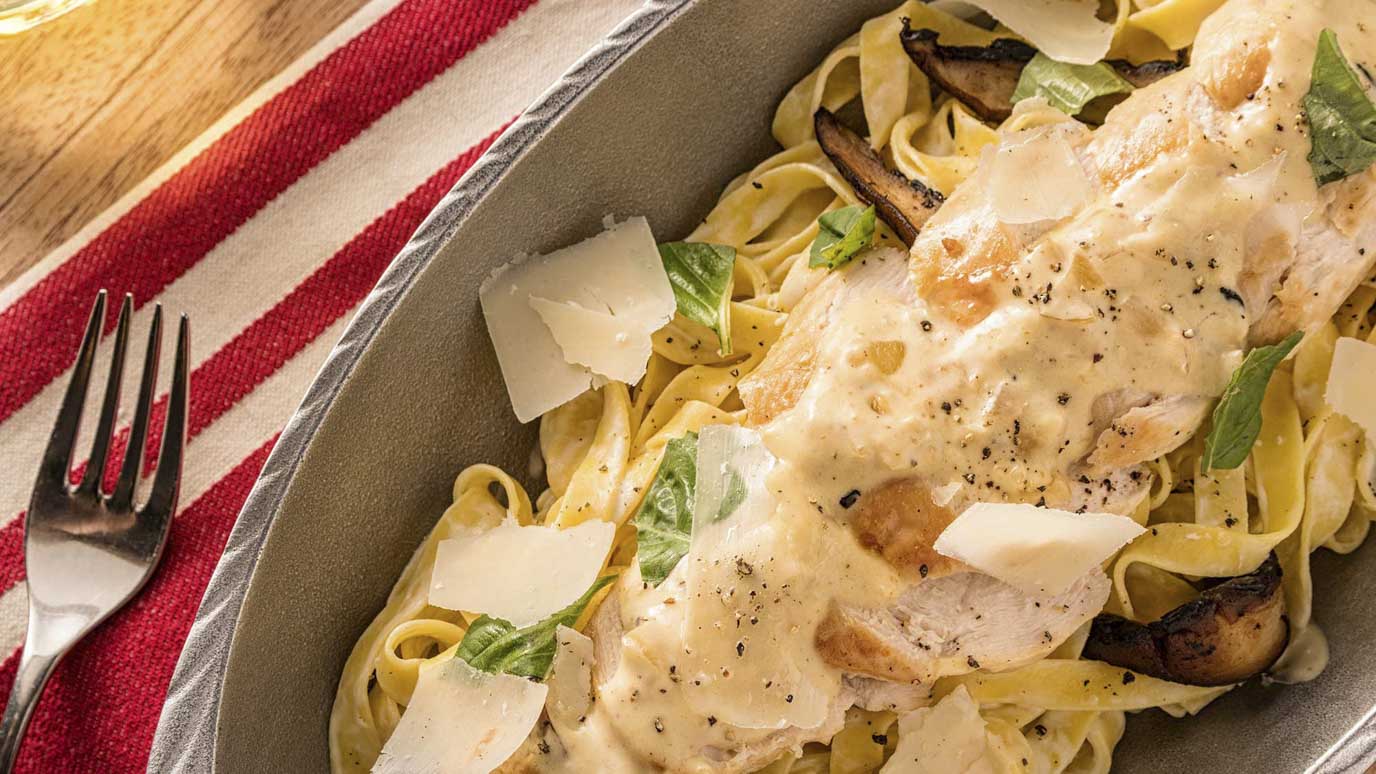 Wine and seafood - a perfect pairing
White wine is also a favourite with seafood. One of our favourite recipes is Roasted Garlic & Peppers Haddock en Papillote. This dish is an event all its own. "En Papilotte" means to cook in foil or paper, and we use parchment paper to bake this tasty seasoned seafood dish. Our Roasted Garlic & Peppers seasoning brings oodles of flavour to this impressive looking supper dish, which combines julienned veggies with a white wine sauce made from lemon and butter. Serve these lovelies nestled in their opened paper envelopes for a meal that will delight the eyes and the taste buds.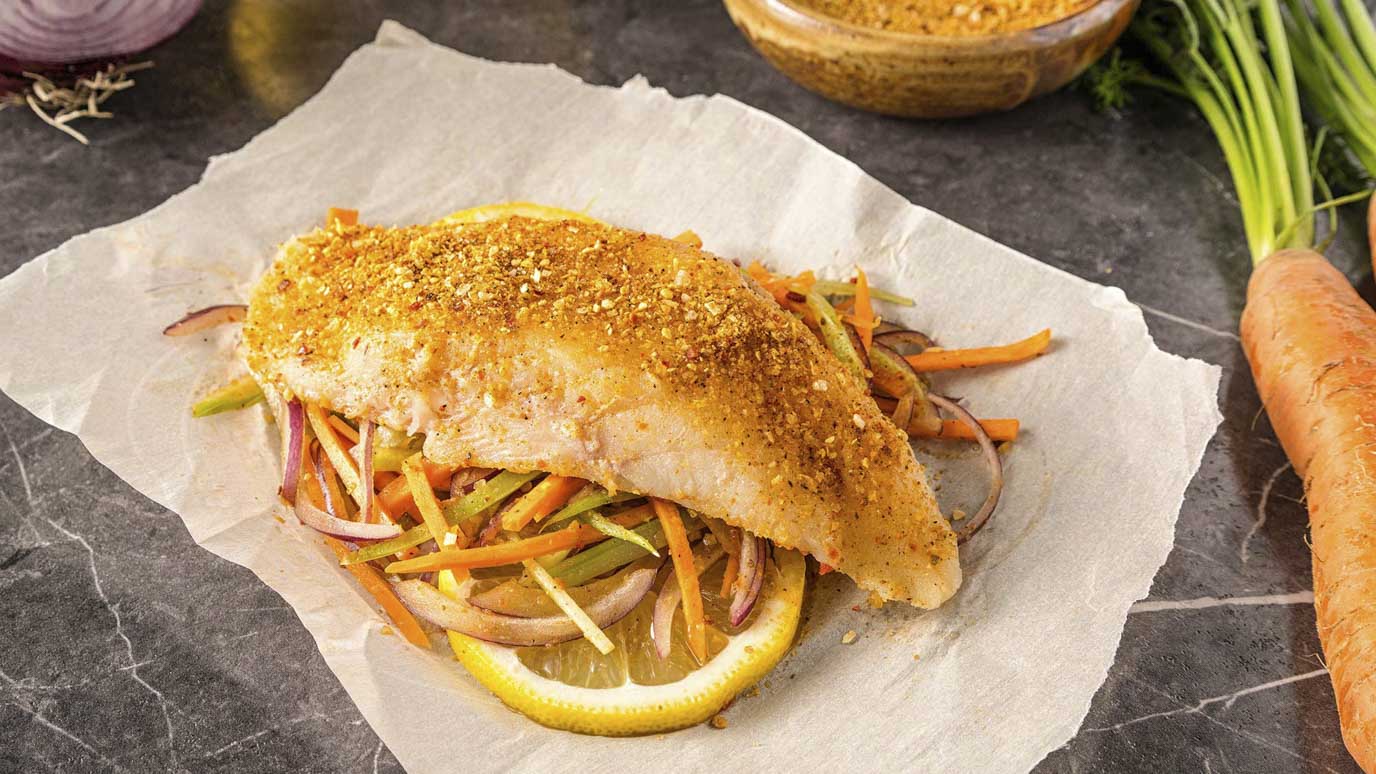 Wine is the basis for a seasoned stock with diced tomatoes that brings shellfish alive in this Garlic Plus Mussels recipe. Garlic Plus, our combined garlic and vegetable seasonings, blends with julienned veggies into a fragrant liquid base that unlocks the delicate taste of the mussels. The wine mixture steams open the mussels and infuses the entire dish with a flavour that will stay with you long after this dish is finished. We like eating this recipe straight from the pot, but serving it with linguine makes for a more substantial meal that will leave you full for ages.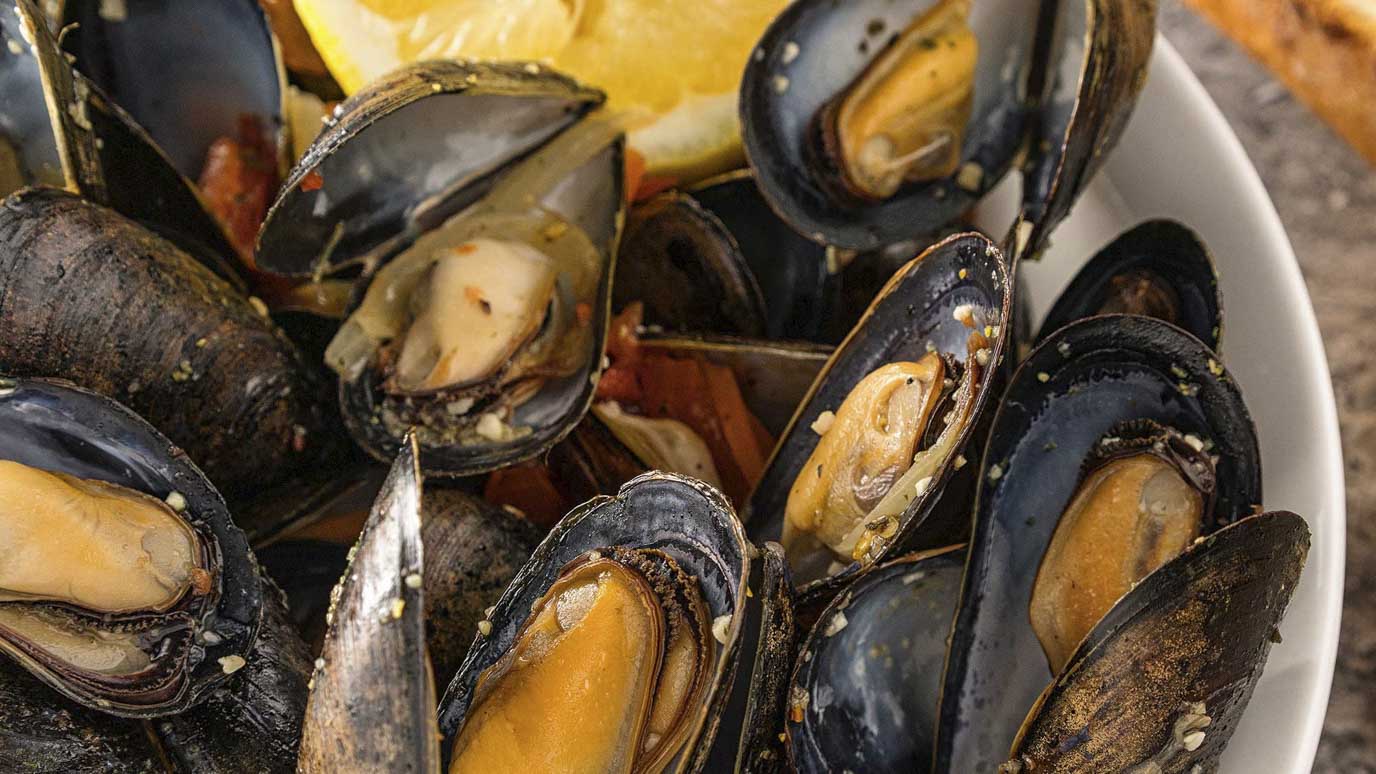 Wine and hot chocolate
Few things go together as well as red wine and bitter dark chocolate. How about combining both in a comforting, life-affirming drink? Dessert wines like Canada's renowned ice wine offer a sweet, refined end to a meal, but for a richer, more full-bodied dessert, consider this Slow Cooker Red Wine Hot Chocolate.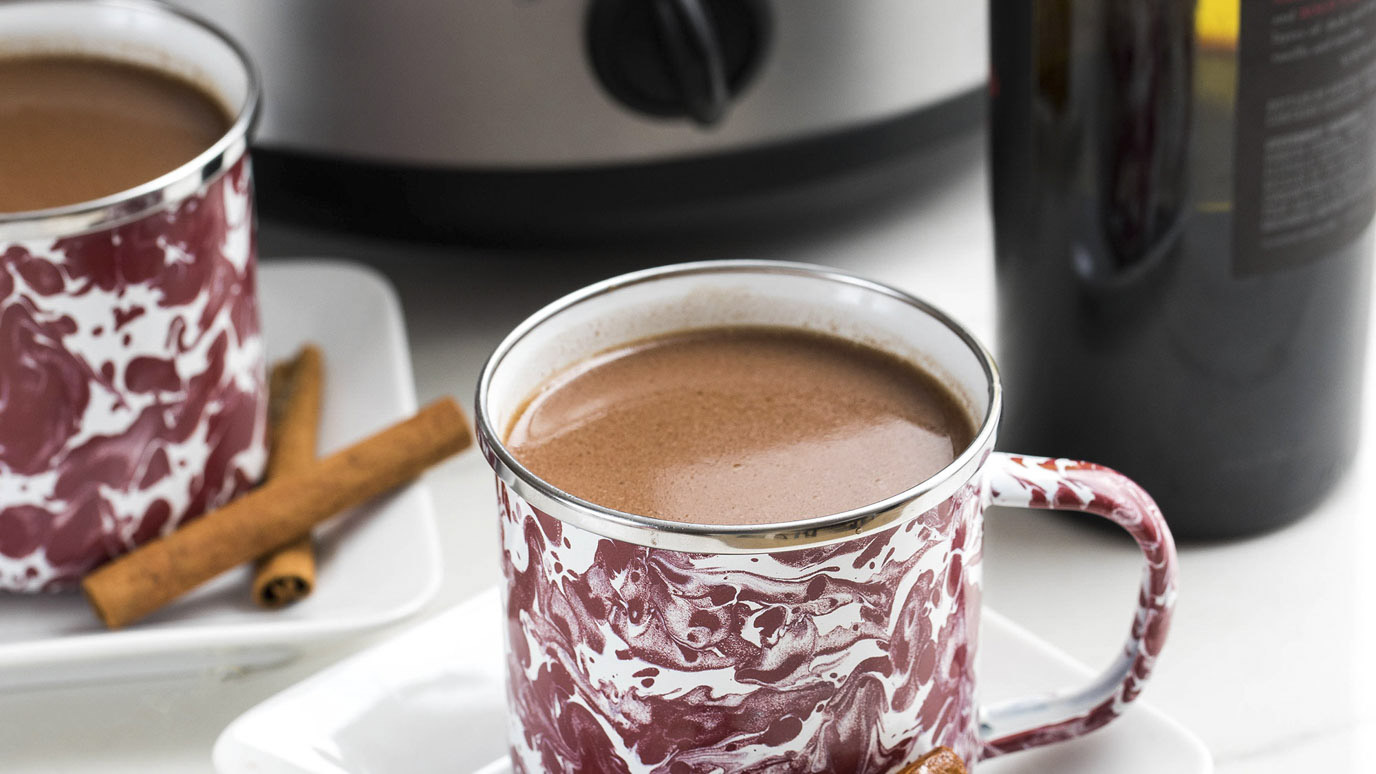 Condensed milk lends a wonderful thickness to this rich, luxurious drink, which simmers in the slow cooker gradually gathering together the flavours of red wine and dark chocolate. Ground Nutmeg and Ground Cinnamon give this warming miracle in a mug a holiday-inspired flavour that makes it perfect for drinking when it's cold outside.
"I cook with wine," said W.C. Fields. "Sometimes, I even add it to the food." Using wine to complement everything from steak through to chocolate will lift your dishes to new levels — and if you happen to take a secret sip while stirring some in — well, what's the harm?
More Recipes with Wine You'll Love