It's no secret that heading to the grocery store right now means paying more for less. If you're looking for new ways to stretch your grocery budget, we're here to help.
Trimming your costs does not mean you need to skimp on flavor: there are plenty of cost-effective and delicious pantry staples and proteins just waiting to be transformed into unforgettable meals. Read on for some of our favorite cost-saving tips — plus, plenty of cheap recipes to get you started.

1. Start with spices
Seasonings are, hands down, the most economical way to infuse your meals with flavor — just a few dollars buys a bottle that can season hundreds of meals. You'll get an extra bang for your buck by picking up all-purpose seasoning blends, which provide the well-rounded flavor of complementary herbs and spices in one bottle.

2. Shop your pantry first
Stretching your budget means making the most of what you have — so take a moment to inventory your pantry and fridge before you go shopping to avoid redundant purchases. Then, look for fresh ways to use pantry staples. You'll never run out of delicious rice recipes, including this Easy Fried Rice that serves as a cheaper alternative to takeout.
Look for new and delicious ways to cook with pasta, too — like this cozy and comforting Easy Pasta Skillet or Easy Cheese Lasagna.
Don't forget the power of bread, either. Eggs, milk and cinnamon are all you need to elevate budget bread into French Toast. Or try this - Herb Garlic Bread gets a serious flavor upgrade from all-purpose seasoning for a cheesy treat.

3. Embrace make-ahead meals
"Fun" fact: food waste costs the average American almost $1,500 each year. That means batch cooking and freezing your meals helps you reduce waste and save money.
These tasty Mexican Breakfast Burritos, for instance, can be stored in the freezer and reheated in the microwave when you need easy breakfast ideas. Consider storing single- or family-size servings of cheap breakfast recipes, like Country Breakfast Casserole to enjoy fresh-tasting leftovers for days.
Look for recipes that work for multiple meals, too. These Sheet Pan Taco Chicken Fingers with Cheesy Roasted Broccoli taste delicious for dinner and can do double duty as lunch. The chicken fingers can also be added to a salad, or used in quesadillas.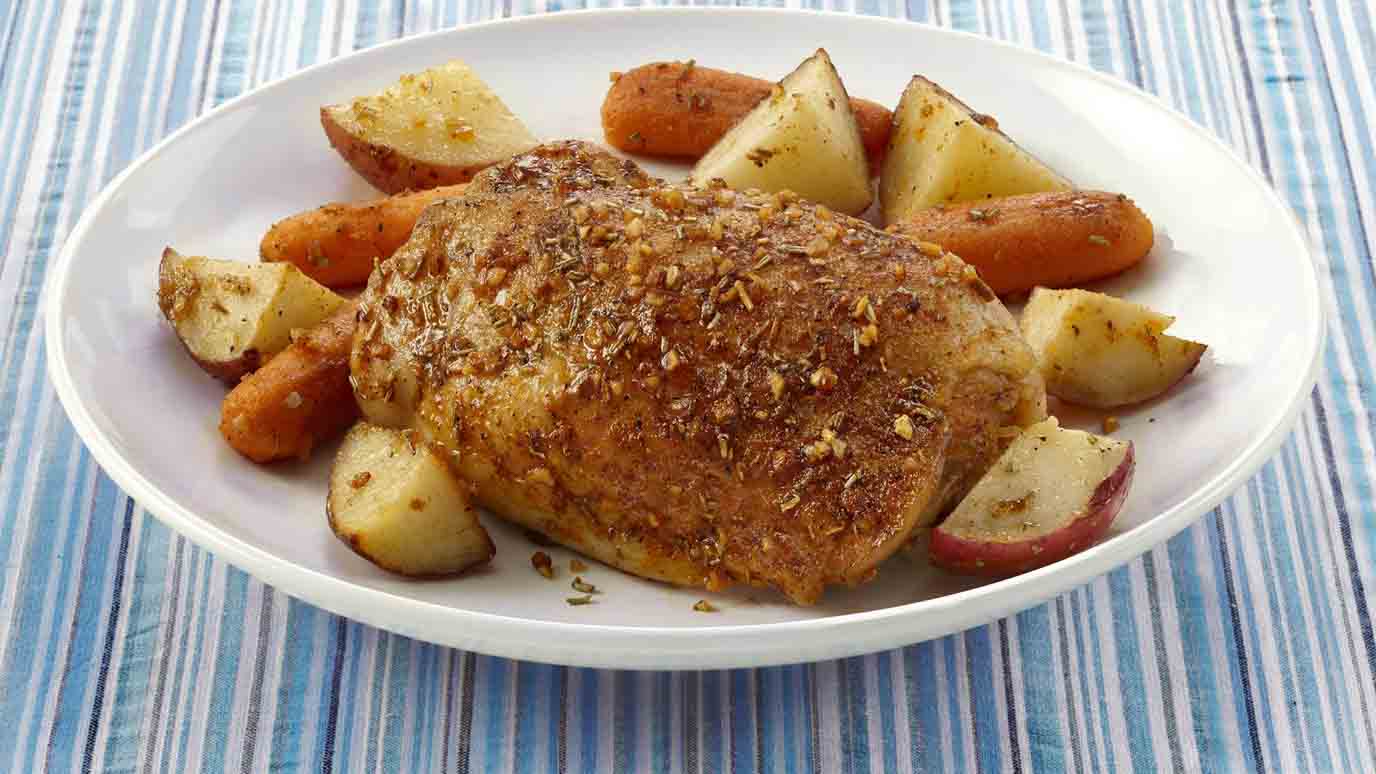 4. Pivot to lower-cost meats
Sources of protein often make up a significant portion of your grocery bill, and you can cut costs by switching to cheaper alternatives.
Shop for chicken thighs and drumsticks
We've got good news — budget-friendly chicken thighs are even more flavorful than chicken breasts. Start with Rosemary Chicken or Lemon Garlic Chicken for an easy one-pan meal, and check out our other recipes using chicken thighs.
Go with ground beef
When you're shopping on a budget, you can't go wrong with recipes that use ground beef. Try this Taco Casserole, which turns low-cost ground beef, beans and rice into a new family favorite that can be made in advance. Or make these Pull-Apart Tex-Mex Sloppy Joes for a cheap kid-friendly meal.
Pick up pork
More economical cuts, like pork tenderloin and pork shoulder, can pack in plenty of flavor on a budget. Try our Farmer's Market Pork Tenderloin or BBQ Pulled Pork, or visit our pork recipes page for more inspiration.
Try tuna
Canned tuna adds protein and flavor to meals, often for under a dollar per serving. Try these family-friendly Sheet Pan Tuna Melts as a quick lunch or dinner, or whip up this creamy, crunchy Tuna Noodle Casserole.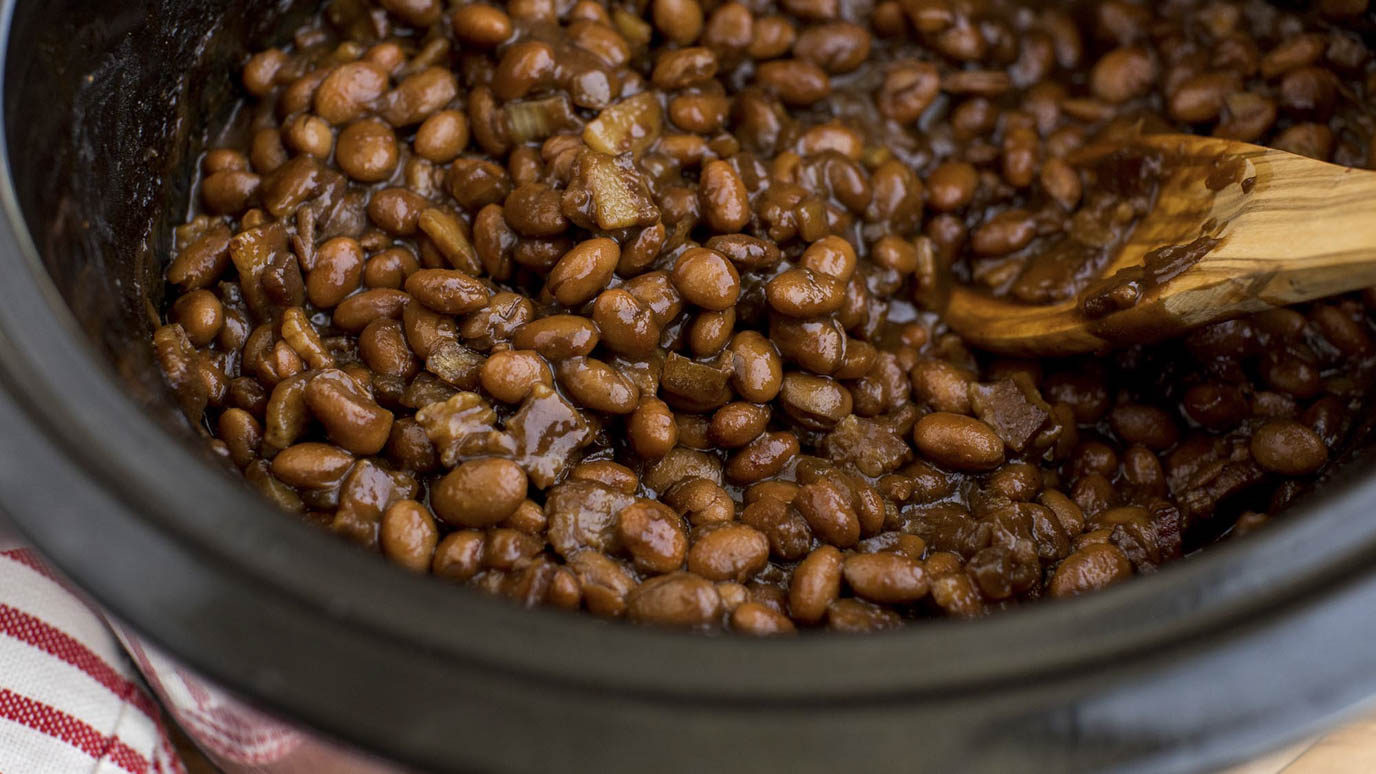 5. Lean on legumes
Lentils, beans and peas: whether you buy canned or make them from scratch, you'll make filling, flavorful meals for pennies per serving.
These smoky Bacon Slow Cooker Baked Beans will last for multiple meals, and can be made ahead and enjoyed later. You only need a few pantry staples to whip up this Moroccan Chickpea Stew for a hearty low-cost meal. And these budget-friendly Black Bean Veggie Burgers will be the star of your next cookout.
More Budget-Friendly Meals To Try
Learn More About Cooking Quick And Easy Meals
Save your favorite family dinner recipes and organize your ingredients with our online meal planner. You can also make meal prep simple by creating a Flavor Profile, so you can store your favorite recipes and create grocery lists for easy shopping.