Beef and noodles is a classic dish that easily becomes a go-to comfort food. In fact, a lot of one-pot ground beef recipes, whether it's a pot, pan or casserole dish, are favorites. It's easy to see the appeal of one-pot cooking. Not only does simmering everything together coax out the maximum amount of flavor, it keeps you from having to tend to a bunch of pans at a time. Oh yeah, and it saves you the trouble of having to scrub them all afterwards!
And whether ground and browned into crumbles, or divided into steaks or roasts, beef makes an excellent centerpiece for a single skillet supper. The popular protein is incredibly versatile and super satisfying, meaning you can compose a meal from only a handful of ingredients. We've compiled a list of classics like creamy beef and shells, beef and broccoli, meatballs and a host of other varieties for you to try.
One-Pot Beef Recipes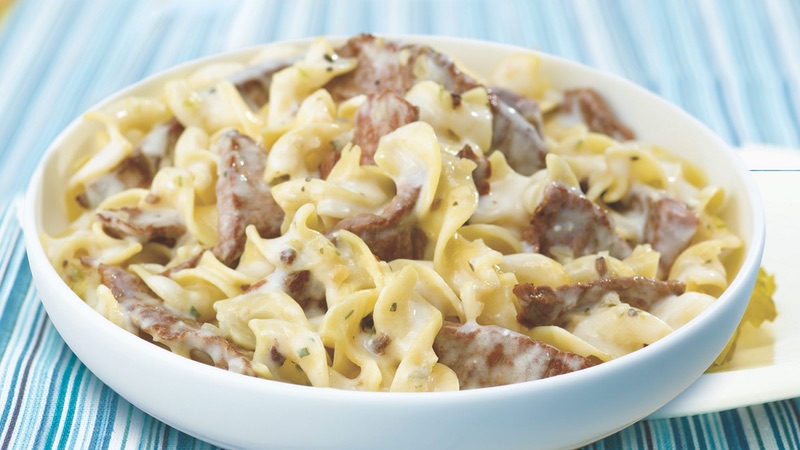 One pot beef stroganoff? You better believe it. The intensely creamy classic will be on your table in minutes – and won't leave a cluttered catastrophe of a kitchen in its wake.
If this meal makes the cut for your go-to weekday dinner collection, there are several variations of beef Stroganoff that you can rely on to keep this one pot beef recipe fresh and interesting week over week. 
Beef Stroganoff originates from Russia (and is aptly named after the Stroganov family). The classic version uses beef cubes instead of ground or strips – and you might find cubes to be better if converting this one-pot beef recipe to the Instant Pot® or slow-cooker. Russian beef Stroganoff also uses sour cream (often a dollop on top), although many variations have popped up all over the world since its origin in the mid-19th century.  
Use beef strips and onions (and sometimes mushrooms) for a French beef Stroganoff. You can also swap pasta (first seen in the Australian version) for potato straws (like the classic Russian recipe) or rice (first seen in Japan). 
Even the beef in Stroganoff was subject to change. For a Nordic twist, give korv Stroganoff a try using sausage instead of beef, often cooked up with diced brined pickles. 
The sauce and spices that transform beef and noodles to beef Stroganoff are just as varied across history and geography as its other ingredients. However, McCormick Beef Stroganoff Sauce Mix will make it for you in a snap! Simply sear sirloin in a skillet, add McCormick Beef Stroganoff Sauce Mix, stir, simmer, and finish with sour cream and parsley.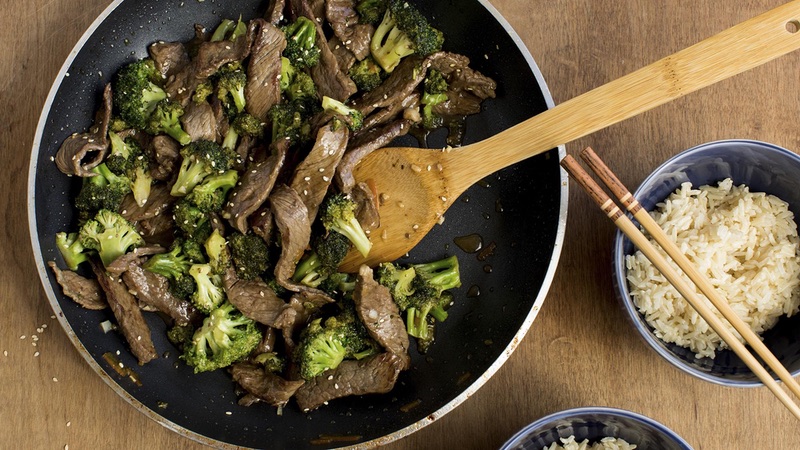 Who doesn't love this popular stir-fry? We especially love that the sliced steak cooks all the way through in minutes. And we've leveled up the classic dish by adding marmalade to the sauce for an element of sticky sweetness, as well as a base of vitamin-rich bone broth.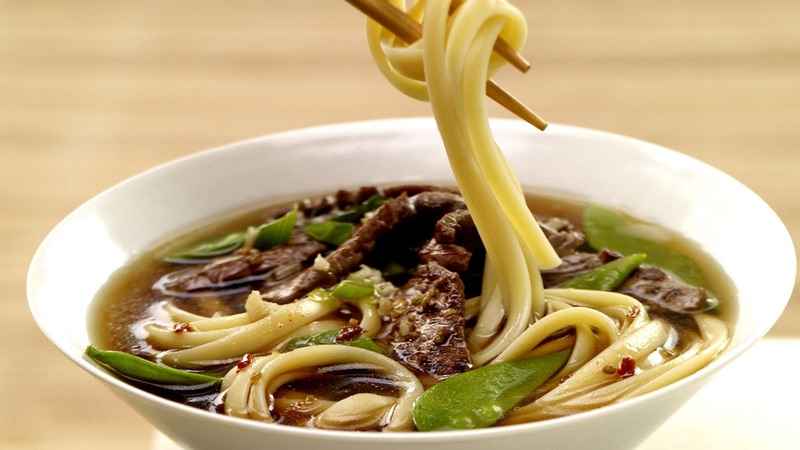 Soup, there it is! Infused with deeply smoky lapsang-souchong tea, this slurpable meal in a bowl features lengths of linguine, crunchy snow peas, and strips of boneless beef sirloin, lapping up an anise, red pepper and garlic-based broth.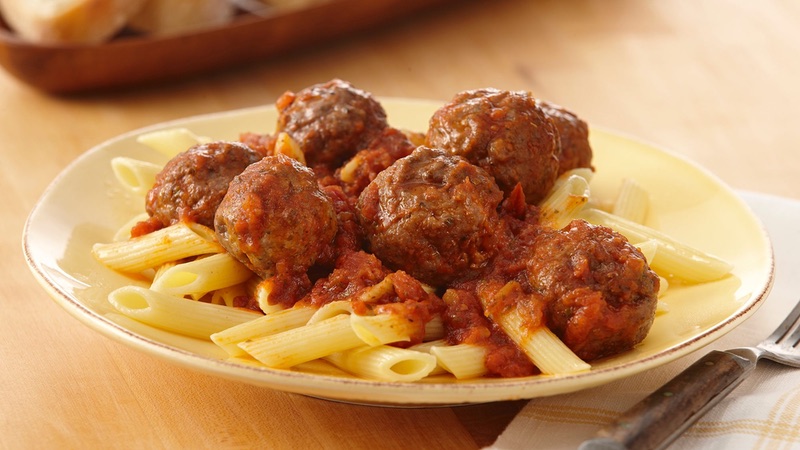 Mamma mia! That's one easy-to-execute meatball! Enlivened with rustic Tuscan herbs like basil, oregano and fennel seed, and baked, not fried, these moist orbs only require one pot to cook. Serve with your favorite sauce over cooked pasta and top with a crown of molten mozzarella cheese.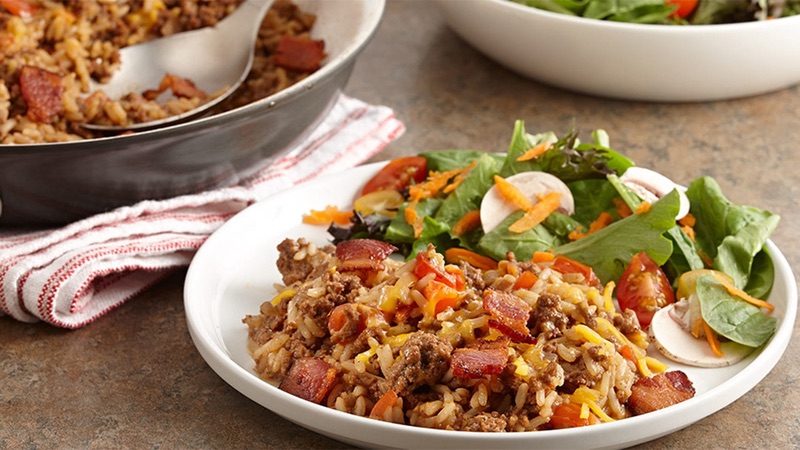 Who needs buns? Especially when you can whip up one pot ground beef recipes like this in 30 minutes. Packing all the juicy indulgence of a hamburger, while boasting the ease of a one skillet meal, the bacon and beef get combined with ketchup, mustard, and cheddar, and seasoned with Zatarains Dirty Rice Dinner Mix. Now that's what we call a burger with the works!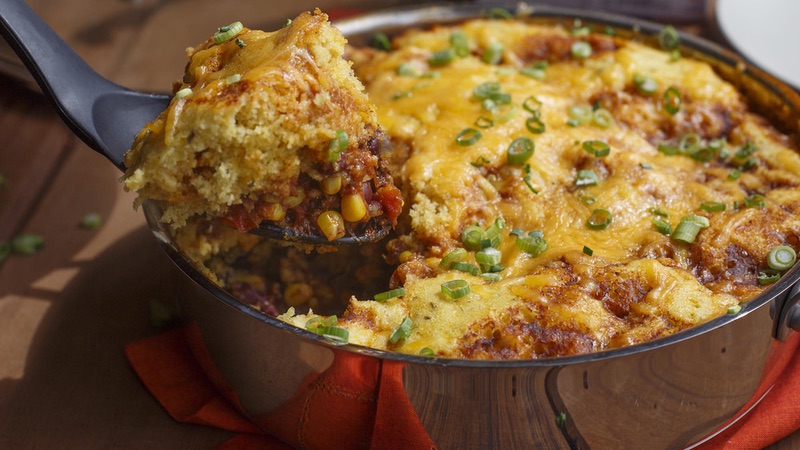 Chili in 45 minutes? Oh yes. And we're not cutting any corners with this scrumptiously spicy recipe. This jalapeno pie is prepared together in one pot — the richly meaty, beany, tomato-thickened stew is topped with a crumbly, buttery, cheddar and jalapeno-studded cornbread.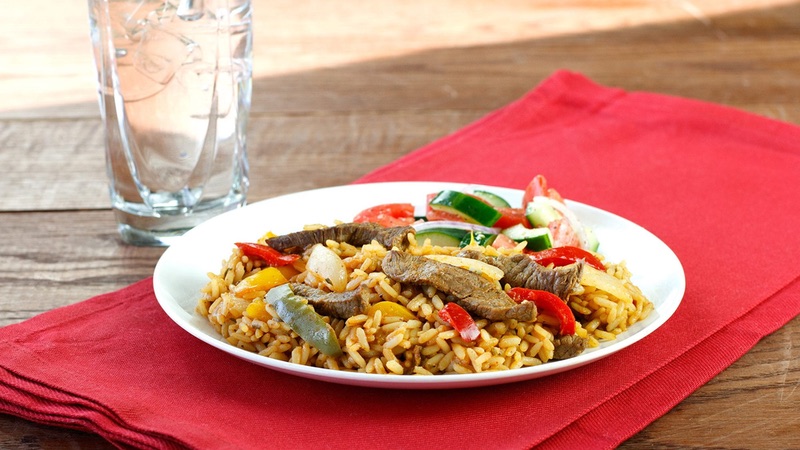 Who doesn't love steak for dinner? And thanks to this recipe, you won't need to spend additional energy whipping up all manner of sides. That's because every element cooks together in one pan, from succulent sirloin, to sautéed onions and peppers, to bourbon-spiked rice.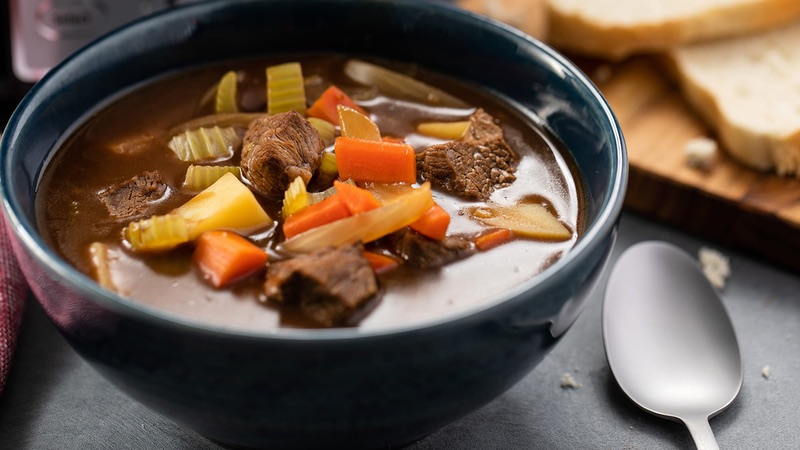 How slow can you go? Everything gets added to the pot — think cubes of stew meat, hearty potato and carrot chunks, aromatic onions and celery, and a McCormick® Classic Beef Stew Seasoning Mix Packet — then simmers until you're ready for dinner in 5 to 8 hours.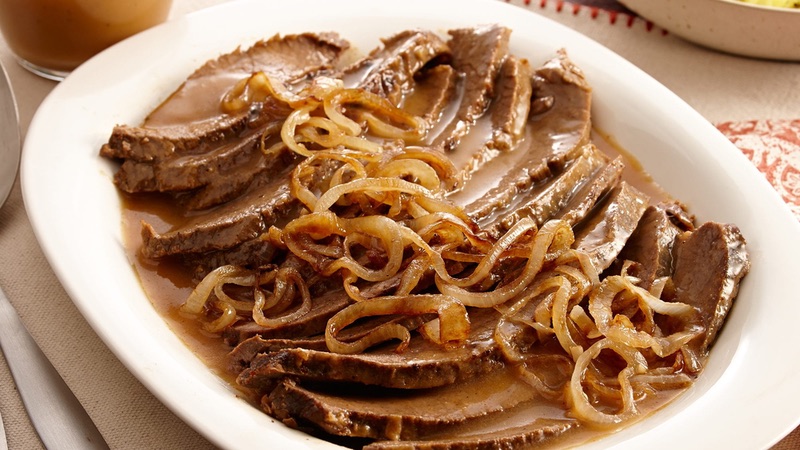 This has all the slow cooked savor of an ideal Sunday dinner, with all the set it and forget it simplicity of an easy weeknight meal. Fork tender brisket marinates, roasts, and simmers with pan sauce all in the same skillet. So you can spend more time soaking up compliments from your crew, and less time dedicated to cleanup.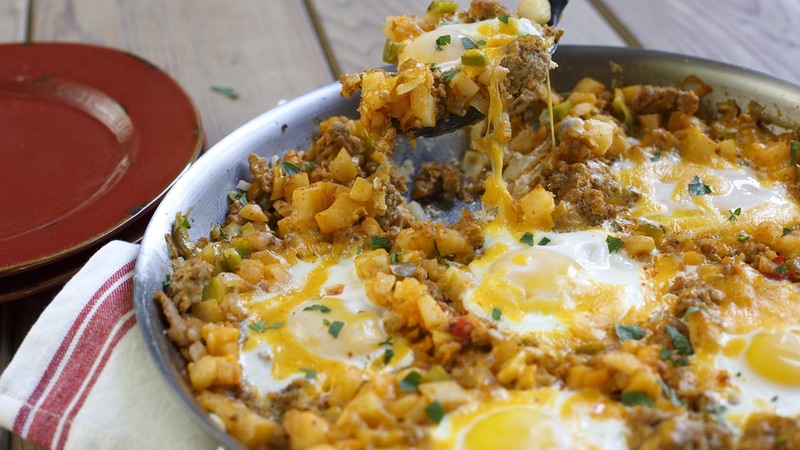 Here's a great incentive to rise and shine. Everyone will jump out of bed when they smell this pork sausage, potato, and egg-topped hash spiked with hot sauce and Creole seasoning sizzling on the stove. But you won't need to set your alarm clock to start preparations. The whole thing comes together in 30 minutes!
Learn More About Selecting and Working with Beef 
More Wholesome Compilations for One-Pot Meals 
Need help planning your weekly meals? Save your favorite food, dessert, drink recipes and organize your ingredients with McCormick Meal Planner.