Breakfast is the most important meal of the day, yet we're often too starved for time to make it. Between getting the kids ready for school and preparing for a busy day of work, there's often little space left for breakfast meal prep. With just a little planning, you can create a grab-and-go breakfast that will give your family the fuel they need to work and study. Here are some breakfast meal prep ideas to start the day properly.
How To Meal Prep Breakfast
1. Grab And Go Breakfast Smoothies And Bowls
You can whip up some of the fastest grab and go breakfast ideas for work in the blender. Try this breakfast smoothie that just takes five minutes to make, Mint Chocolate Breakfast Smoothie sneaks spinach, banana, and avocado in with a little of the sweet stuff. Alternatively you can make a breakfast bowl by spending that time blending banana, pineapple, and acai berry puree in a bowl with some Thai Kitchen® Gluten Free Unsweetened Coconut Milk Kitchen to make a Tropical Acai Bowl.
2. Overnight Breakfast Ideas
For an even faster morning, put something together the night before with these overnight breakfast recipes. Some brisk breakfast meals, like this Overnight Coconut Guava Basil Seed Pudding Kitchen, steep overnight to develop flavor. Put some mixed berries on this Overnight Vanilla Cinnamon Chia Pudding for a healthy, tasty breakfast snack that packs a lot of energy into a small pot, no cooking required.
For something hotter, you can do most breakfast meal prep the night before and then oven-cook in the morning. This Overnight Cinnamon Roll Casserole takes just a little morning overtime to give your family a sweet start.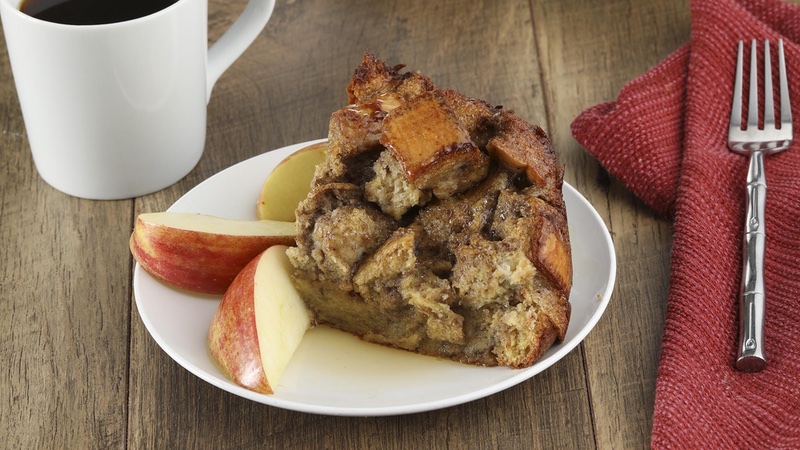 3. Crockpot Breakfast Recipes
For true efficiency, use your slow cooker to make a crockpot breakfast. A crockpot makes overnight oats meal prep easy by simmering this Slow Cooker Gingerbread Oatmeal while you sleep. If your crockpot has a timer, then set this Slow Cooker Breakfast Tot Casserole Recipe to begin cooking two hours and 30 minutes before go time. To please sweet-toothed family members, prepare this Slow Cooker Breakfast Apple Cinnamon French Toast before the family gets up.
4. Breakfast Ideas With Eggs
There are several egg recipes for breakfast and most of them you can make-ahead and serve over multiple days. A Crispy Onion Breakfast Casserole takes ten minutes to prepare and 40 minutes to cook, but will brighten breakfast time for days. The 25 minutes of prep and 50 minutes of cooking you invest in a Cheesy Bacon & Egg Casserole Recipe on Sunday will keep the family happy all week.
Or you could prepare these Make-Ahead Breakfast Burritos in 15 minutes, freeze them, and microwave them in just three minutes. Some breakfast meals must be made on the day, but dishes like these Ham & Cheese Breakfast Burritos are fast enough to make them viable on the busiest weekday morning. A Southwestern Breakfast Pizza takes ten minutes to make followed by 15 minutes in the oven, and gives your family everything they need to rock the morning, while these Ham and Cheese Egg Cups Recipe offer some bite-sized breakfast goodness with just a little egg muffin meal prep. Check out our scrambled egg guide to make egg meal prep easier.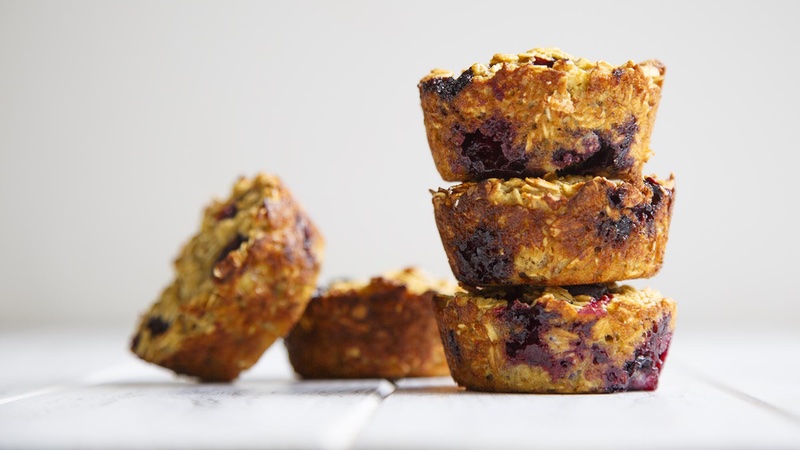 5. Vegan Breakfast Meal Prep
If you're looking for something without meat or eggs, these Blueberry Oatmeal Cups are a great form of vegan breakfast meal-prep that take just 25 minutes from mixing bowl to countertop. One batch will cover multiple breakfasts and help you to reclaim your morning schedule. For something sweeter, five minutes of breakfast meal prep will deliver this Pumpkin Pie Spice Oatmeal with Coconut Milk. Four of those minutes are spent in the microwave oven which you can use to enjoy your cup of coffee and check out some more vegan breakfast ideas.
These easy breakfast meal prep ideas can keep the family well-fed and ready for anything, even on the busiest days. Whether you're looking for a healthy start or a little early morning decadence, you can do it all without missing that all-important first meeting.
Other Breakfast Meal Prep Ideas & Tips
Try some of our favorite breakfast ideas to help jump start your day.
Get help planning your weekly meals for breakfast, lunch and dinner. Save your favorite food and drink recipes and organize your ingredients with McCormick Meal Planner.