It's easy to become rigid about what flavors are appropriate at breakfast time. Although cinnamon is delicious, it's not the only spice on the morning market. Bringing your favorite Mediterranean-flavored sandwich from lunch to breakfast is as easy as putting an egg on it.
This protein-packed combination of egg and hummus is a surefire way to start your day on the right note. Wrap it in a piece of foil, and you're out the door with a portable breakfast.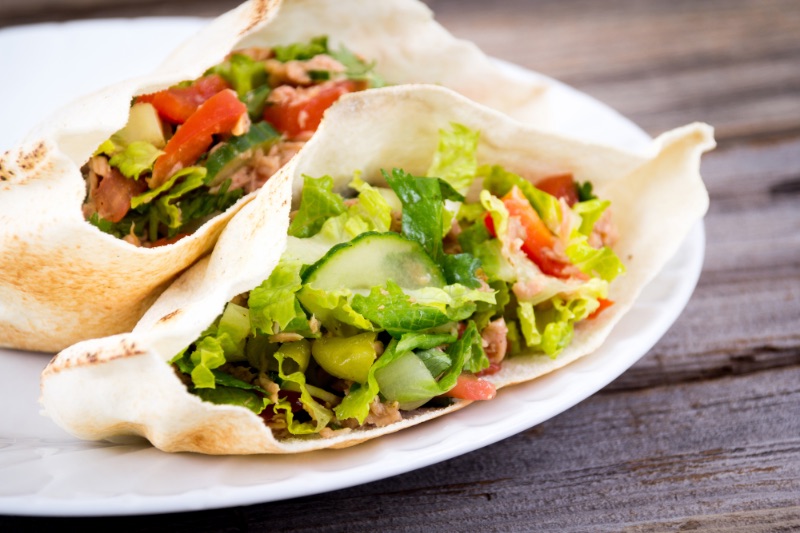 Mediterranean Breakfast Pitas
Serves 4
4 large eggs, at room temperature
Salt
2 whole-wheat pita breads with pockets, cut in half
1/2 cup hummus (4 ounces)
1 medium cucumber, thinly sliced into rounds
2 medium tomatoes, large dice
Handful of fresh parsley leaves, coarsely chopped
Freshly ground black pepper
Hot sauce (optional)
Fill a medium saucepan with water and bring to a boil. Gently place your room-temperature eggs in the water and cook for 7 minutes. Drain the water and run the eggs under cold water to cool. Peel the eggs and cut into 1/4-inch-thick slices. Sprinkle with salt and set aside.
Spread the inside of each pita pocket with 2 tablespoons of hummus. Place a few cucumber slices and some diced tomato into each pita. Sprinkle with salt and pepper. Tuck one sliced egg into each pita and sprinkle with parsley and hot sauce (if using).
This article is written by Olivia Mack Anderson from The Kitchn and was legally licensed via the Tribune Content Agency through the NewsCred publisher network. Please direct all licensing questions to legal@newscred.com.