You've reserved a beautiful bird, found a big enough pan (that fits in your oven!) and purchased an instant-read thermometer to roast your Thanksgiving turkey to a perfectly moist 160–165°F—but there's still room to go wrong. Here, F&W's Senior Recipe Developer Grace Parisi reveals the biggest turkey mistakes made by home cooks.
What Not to Do:
1. Overstuff the cavity. By the time the stuffing reaches a safe temperature (165 °F) in an overstuffed bird, the white meat will be totally dried out. Parisi's rule of thumb: Cook no more than five cups of stuffing in a 15-pound bird and bake the rest in a separate dish. She also stuffs the neck, which won't increase overall cooking time.
2. Crowd the oven. Like a teenager, a roasting turkey likes privacy and space. Baking casseroles and other foods with the bird disrupts oven temperature and alters your turkey's expected cooking time. Also, if the bird is placed too close to the top of the oven, the breast will dry out and the skin will burn; you should remove some of the higher oven racks to make room.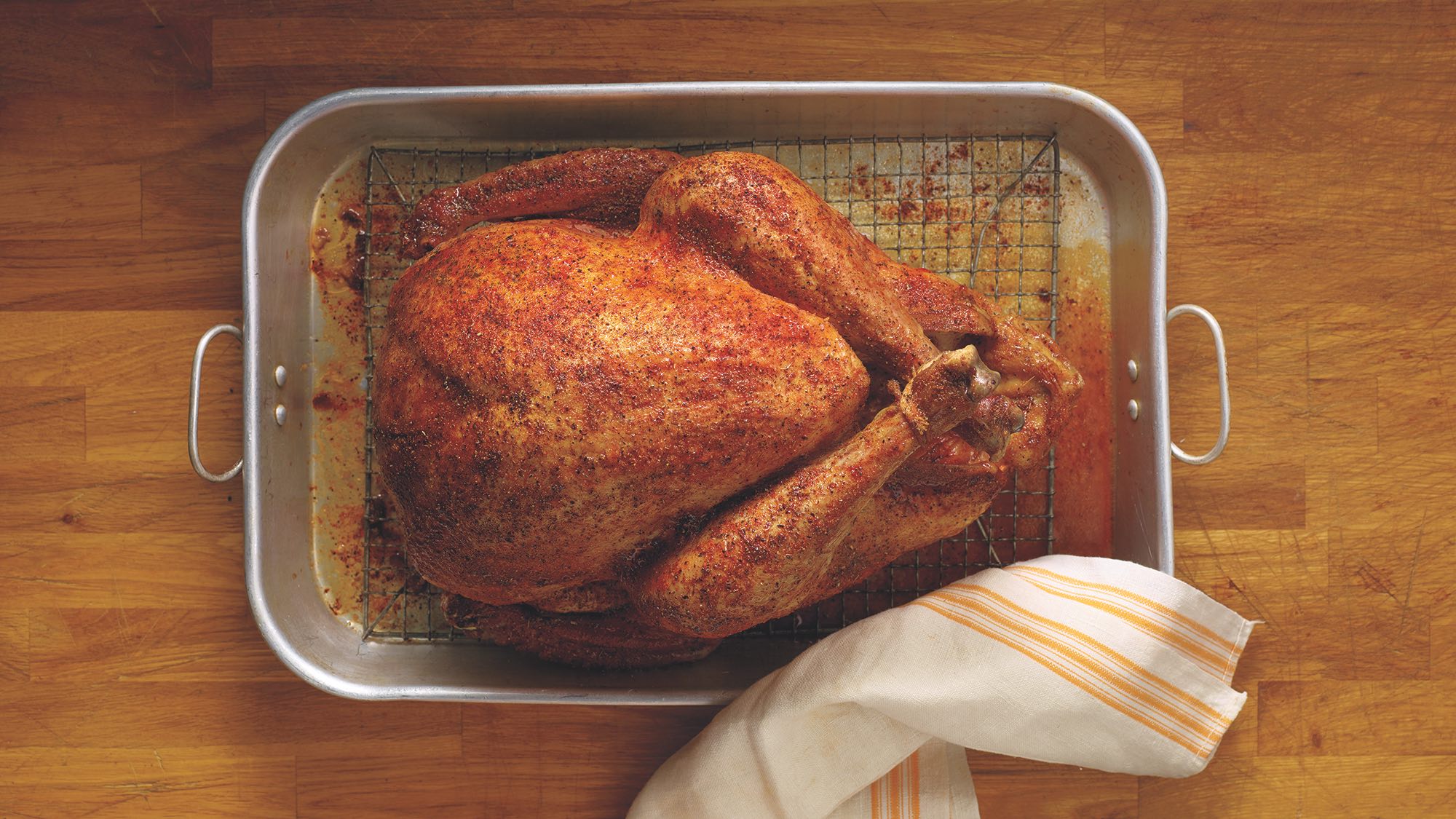 3. Check the bird obsessively. Opening the oven door cools down the oven so much that you'll end up increasing the cooking time by a lot.
4. Carve the turkey immediately. Turkey needs to rest for at least 30 minutes to keep the juices from flowing out of the bird and drying out your meat. Resist the urge to carve right away and go freshen up. If guests aren't already waiting for you, they'll certainly be there soon.
5. Brine a kosher turkey. Since a kosher turkey has already been treated with salt, brining it will yield an overly salty turkey.
This article was written by Alessandra Bulow from Food & Wine and was legally licensed through the NewsCred publisher network. Please direct all licensing questions to legal@newscred.com.