These days, it seems like the bright green hue of matcha powder has made its way into all of our favorite things: baked goods have turned green, our morning caffeinated beverage has taken on a distinctly verdant hue - even protein seasonings in our entrées have a new leafy color, and we couldn't be happier!
Where Does Matcha Come From?
What is matcha powder? Hailing from Japan over a millennia ago, matcha is a finely ground, powdered form of green tea that is grown and prepared in a very particular way. Before the tea harvest, the plants that produce matcha, the Camellia sinensis, are grown in the shade for three weeks, a technique that boosts both their green hue and their caffeine levels. While most of the popular tea varieties that you may be familiar with – white, black, green, and oolong – are all grown from this same plant, this shade-growing technique is particularly key to growing matcha. Once harvested and dried, the tea leaves are ground into a fine powder that has been traditionally consumed as a tea.

Part of today's matcha craze is due to its versatility. The smooth, herbaceous flavor is right at home in just about any meal at any time of the day. Check out our matcha recipes below to find out how to incorporate a little more matcha powder into your daily life.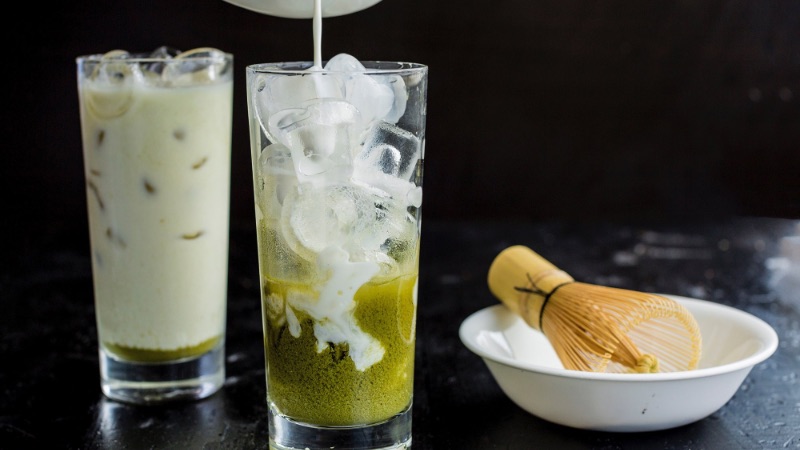 Matcha Lattes and Breakfast
Before the rise of matcha spurred chefs to get creative, warm milk was whisked into the green powder and served as a tea. And really, there's no better way to kick off a productive day than with a creamy and soothing sip of a matcha green tea latte. But if it's something a little substantial you're in the mood for, these matcha recipes are sure to fill you up:
• Add a scoop to this matcha smoothie and blend with kale, coconut milk, and ginger green tea matcha powder
• Turn this tropical green smoothie with pineapple and spinach even greener with a dash of matcha
• Swirl a bit of matcha through your morning oats with a generous splash of vanilla extract
• Mix some green tea powder in your batter to create matcha pancakes for the ultimate matcha breakfast feast with this cinnamon pancake recipe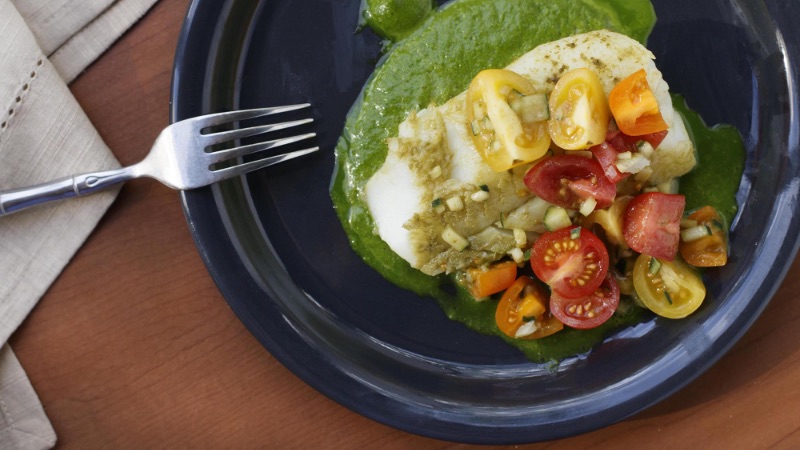 Matcha Lunch and Dinner
Baked goods may get most of the attention in the current matcha craze — and rightly so (who can resist a flaky, buttery matcha croissant?). But, powdered green tea is just as at home in a savory dish. Here are a few fun ways to incorporate matcha into your lunch and dinner recipes:
• Mix up a matcha marinade and spread it over your choice of fish or a lean chicken breast
• Be sure not to skimp on the spices - lemon peel, ground ginger, and thyme complement the earthiness of matcha powder
• Whip up some delicious matcha pesto to give an earthy kick to your evening salad
• Season your protein of choice –like in this baked cod recipe - with organic matcha green tea and ginger seasoning for an easy dish that will also impress around the table
Matcha Drinks
Matcha tea is a satisfying and refreshing way to start the day, but that's not the only way to drink your favorite green powder. For some relief from the summer heat, mix lemon juice with a teaspoon of matcha and a touch of sugar, and serve it over ice for a matcha lemonade (garnish with a colorful straw for a pop of summer color. If you really want to bring in all the flavors of the season, finish your creation off with a dash of ground cinnamon.

Feel like upping the ante for the evening? Add a little rum and spices to a matcha latte base for a twist on hot-milk punch, or stave off the summer heat by making a spiked citrus matcha green tea. Just whisk almost-boiled water that is through this matcha ginger and citrus spice blend to dissolve the tea powder, pour it over ice, and add vodka or your spirit of choice. Garnish it with a wedge of orange or lemon and get ready to indulge in the most refreshing of happy hours.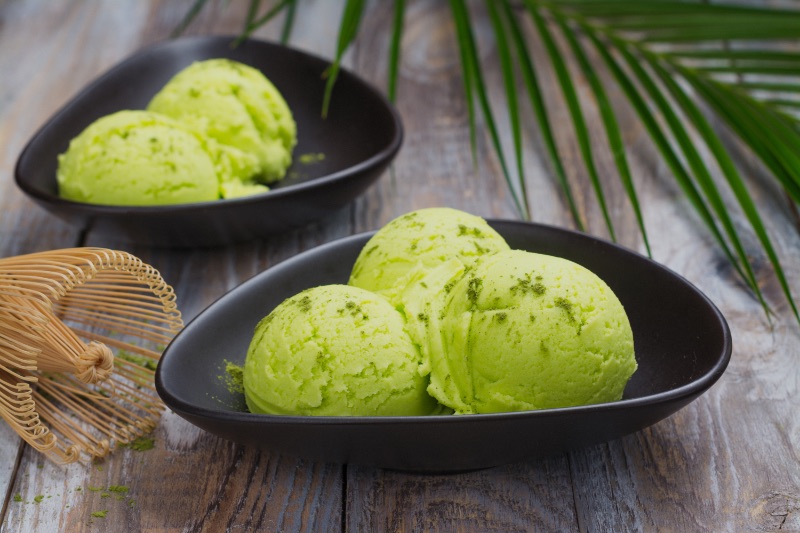 Matcha Dessert
You can go green at any meal, but dessert is where matcha really shines. This green powder can be incorporated into pretty much any type of dessert, from cakes to cookies to ice cream. Its light yet delicately sweet flavor adds an airy sweetness to desserts, while also functioning as a natural green food coloring. Turn scones and cookies green easily by carefully stirring matcha into the batter (make sure you slowly add it in when whisking in order to avoid clumps) or lean into tea-time with a matcha green tea cake with lemon meringue frosting. Matcha will not only bring a delicious new component to the final course, but it also helps to mellow out sugary desserts.

With summer on the horizon, it's time to get ready to beat the heat and there's no better way to do that than by adding a generous scoop of matcha to your homemade ice cream mix. Guests of all ages won't be able to resist cooling off with the fresh taste of a frozen matcha treat.

Matcha is incredibly versatile – from matcha lattes to matcha ice cream, the options are endless. Don't be afraid to experiment – try incorporating it in your favorite recipes today!