Fresh, flavorful home cooking starts with stocking your pantry. And if coconut milk isn't already a staple in your kitchen, it should be. Coconut is a staple in many cuisines (Thai, Hawaiian, Brazilian, Indian, Vietnamese...and the list goes on), so cooking with coconut milk is a must for sampling food from different cultures. It's also a great way to add dairy-free richness and a velvety, creamy texture to favorite recipes.
Pick up a can or two of Thai Kitchen® Coconut Milk and get ready to be inspired! These coconut milk recipes make it easy (and delicious) to cook with coconut milk for every meal of the day.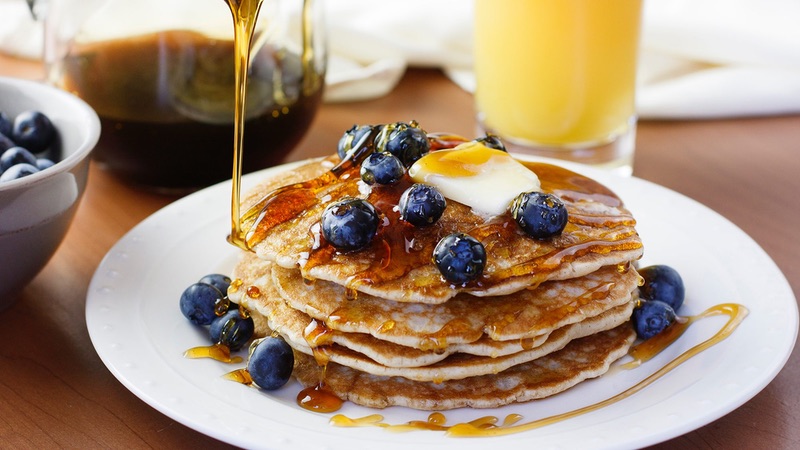 Coconut Milk Breakfast Recipes
Need new breakfast inspiration? Use coconut milk to infuse your meal with a creamy, tropical twist. Start by making these moist and satisfyingly fluffy coconut milk pancakes.
Top 'em with fresh berries and maple syrup, season with cinnamon and vanilla extract, or double down on the coconut by sprinkling them with toasted coconut shavings.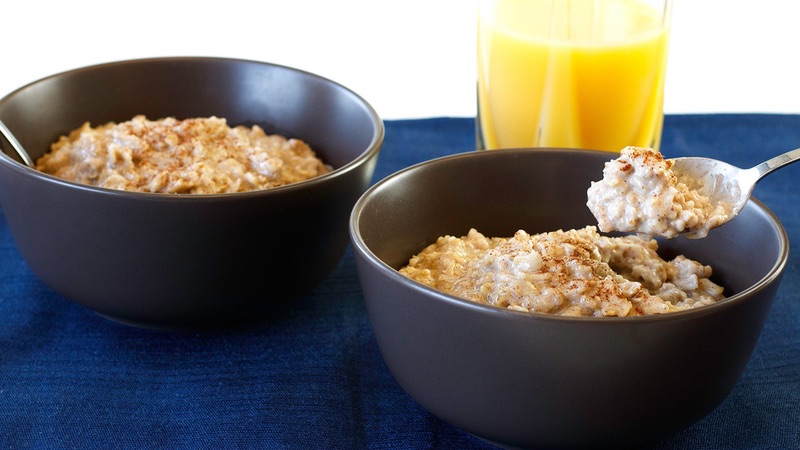 If you're craving a simple-but-delicious breakfast for weekday mornings, try this pumpkin pie spice oatmeal made with coconut milk. The creaminess of the coconut milk mixed with the warming flavor of pumpkin pie spice makes this oatmeal perfect for cozy mornings.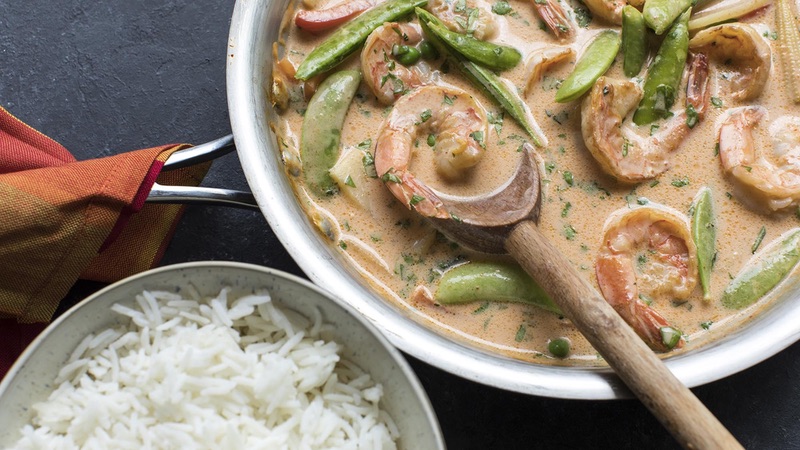 Coconut Milk Entrees
No list of recipes using coconut milk would be complete without mention of curry––and you can use a can of coconut milk to recreate the flavor of your favorite Thai restaurant from the comfort of your own kitchen.
Whip up a batch of this beef and broccoli stir fry with green curry in just half an hour, thanks to Thai Kitchen® Green Curry Paste.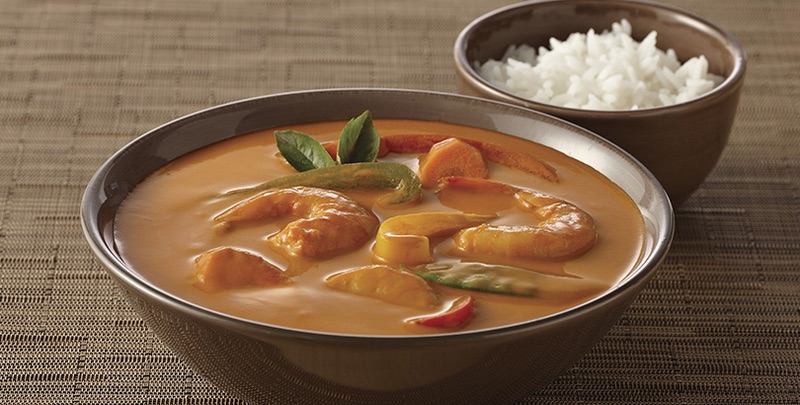 Or use Thai Kitchen® Roasted Red Chili Paste to prepare scrumptious red curry shrimp and vegetables for a tasty lunch or dinner.
The possibilities are endless. Put a Thai-inspired twist on spaghetti and meatballs by topping pasta with garlicky dairy-free creamy tomato sauce.
Then add a few meatballs (we love these herbed turkey meatballs) for the ultimate comfort meal.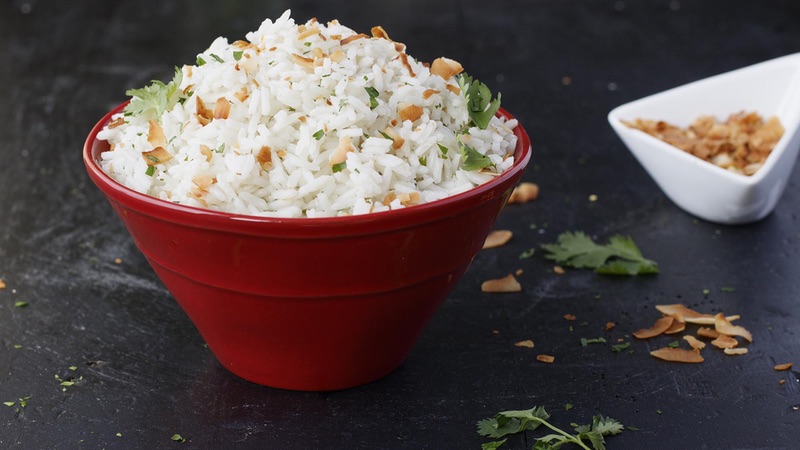 Coconut Milk Sides and Starters
Looking for a new staple side dish you'll want to serve with everything? We've got one: coconut rice. It doubles down on the coconut by using both coconut milk and toasted coconut, while cilantro and kaffir lime leaf add a burst of freshness.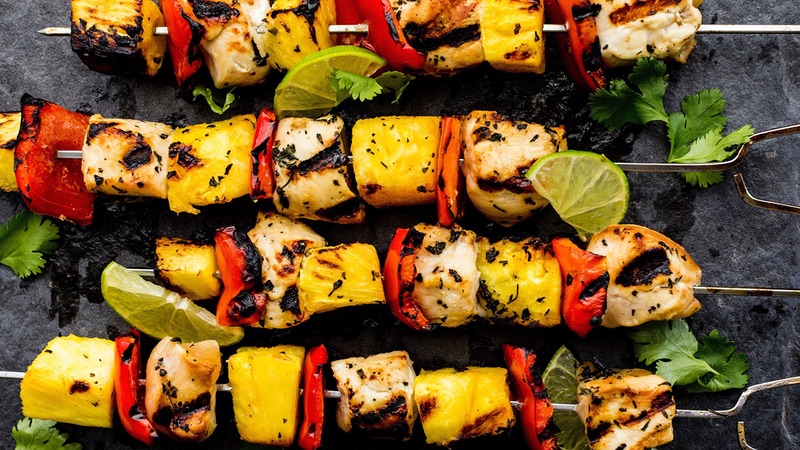 Use coconut milk as a base for Thai curries or as a side dish for your fave grilled meat––like these juicy Thai pineapple chicken skewers.
And if you're craving a comforting starter or side, use coconut milk to make soup. This Thai pumpkin bisque tastes rich and creamy, and it's perfectly seasoned thanks to Thai Kitchen® Roasted Red Chili Paste and Thai Kitchen® Premium Fish Sauce.
Serve it hot in the cooler months for a warming pick-me-up, or iced in the warmer months.
Dairy-Free Sweets
What's for dessert? Coconut milk desserts, of course!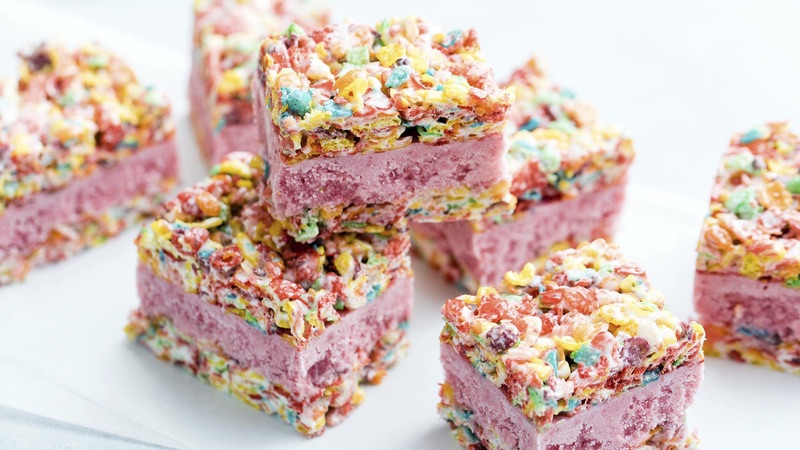 Use coconut milk to whip up creamy, dairy-free strawberry coconut ice cream––then use it as a filling for these adorable fruity crisp ice cream sandwich coconut milk desserts. Serve 'em at your family BBQs, or make a big batch on the weekend to store in the freezer and enjoy throughout the week––if you can make them last that long.
Alternatively, try indulging your sweet tooth with a mug of coconut milk hot chocolate that comes together in just 5 minutes. Make it an extra special treat by adding mini-marshmallows (check specialty stores for coconut-flavored marshmallows!), or a drizzle of chocolate syrup for even more cocoa flavor.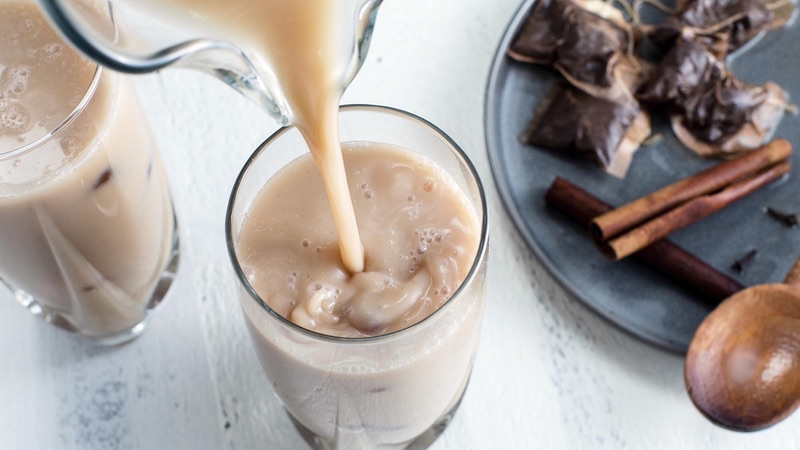 Coconut Milk Drinks
Coconut milk isn't just for cooking––it also makes refreshing and tasty beverages. And the first drink recipe you try should be creamy coconut Thai iced tea. A little cinnamon, a pinch of nutmeg and a can of coconut milk is all you need to turn traditional black tea into a rich, spiced treat – the perfect accompaniment to a homemade Thai curry.
If you want a drink that can double as a meal, use coconut milk to blend up a fresh and flavorful smoothie, like this strawberry coconut milk smoothie. Frozen strawberries make this smoothie taste like summer (even if it's actually icy outside).
A few drops of McCormick® Pure Vanilla Extract brings out the creaminess in the coconut milk, making this smoothie taste like a serious treat.
Can't get enough? Learn more about coconut milk plus discover more recipes from Thai Kitchen featuring coconut milk and more today!