The best part of summer is endless grilling on the patio, which means enjoying delicious grilled veggies all season long. But too much of a great thing can eventually get boring, so it's important to find a range of grilled vegetable recipes to mix it up. 
That's why we put together this grilled vegetable guide. Read on for nine unforgettable grilled vegetable recipes — from grilled corn on the cob to grilled mushrooms and more — that'll have you looking forward to dinner every night.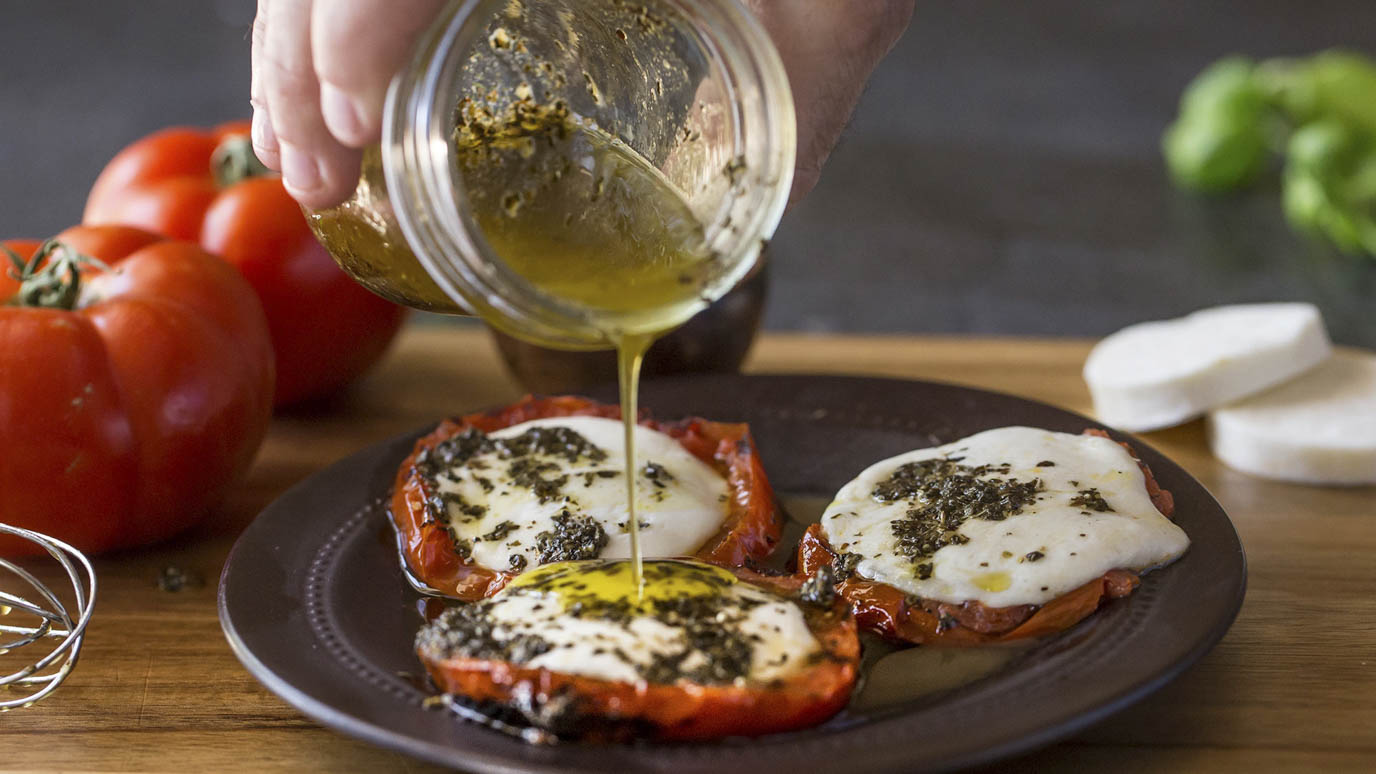 This is it, the perfect summer salad. It takes all your summer favorites — garden-fresh tomatoes, tangy balsamic vinegar and creamy mozzarella — and uses grilling to amp up the flavor even more. Grilling tomato steaks brings out their natural sweetness and adds smokiness that plays perfectly against melty mozzarella and herbaceous basil.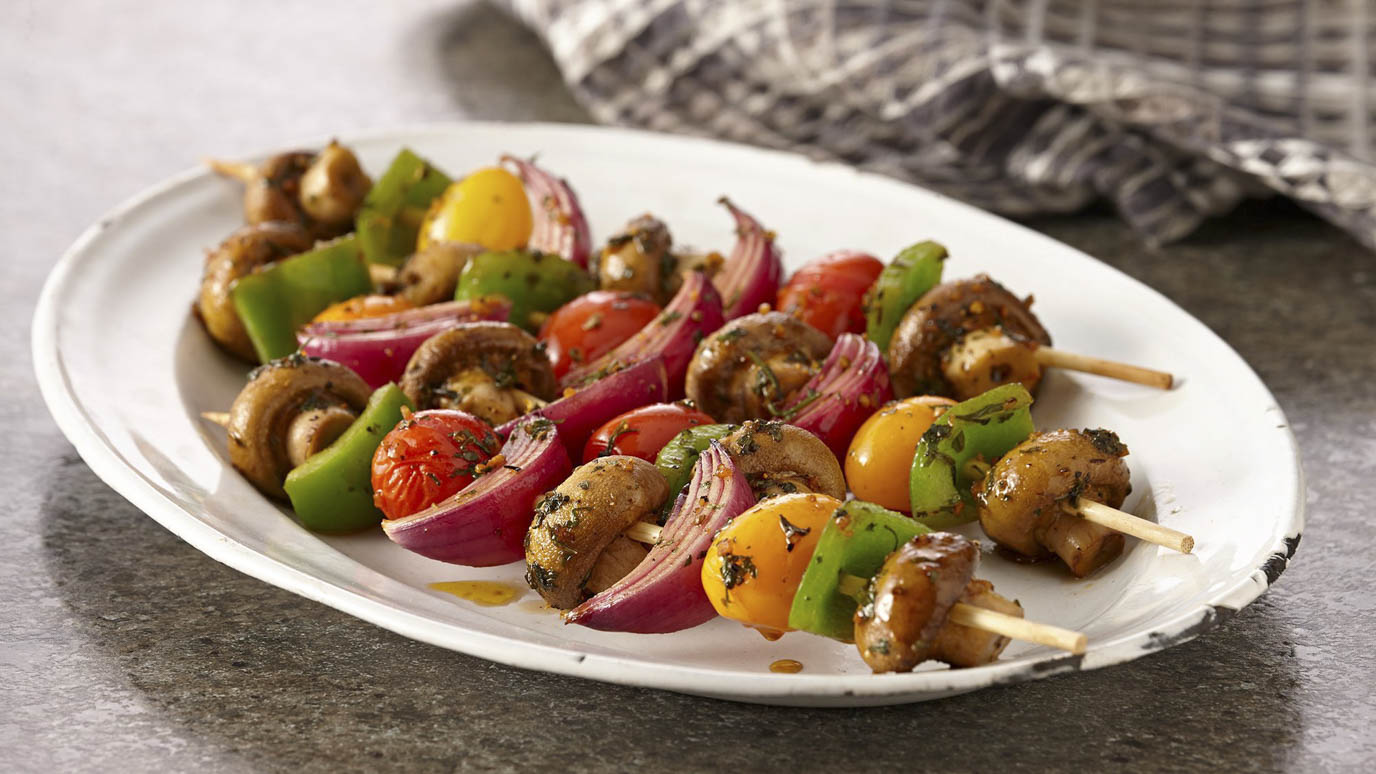 Veggie skewers are always a crowd-pleasing treat, and this veggie-packed one couldn't be cuter. It features produce from all over the rainbow, from savory purple onion, to vibrant yellow and green bell peppers, to sweet cherry tomatoes. And a simple-but-delicious balsamic glaze helps each veggie's natural flavors shine. Serve these as a crowd-pleasing main, or alongside grilled chicken, pork or steak as a side dish.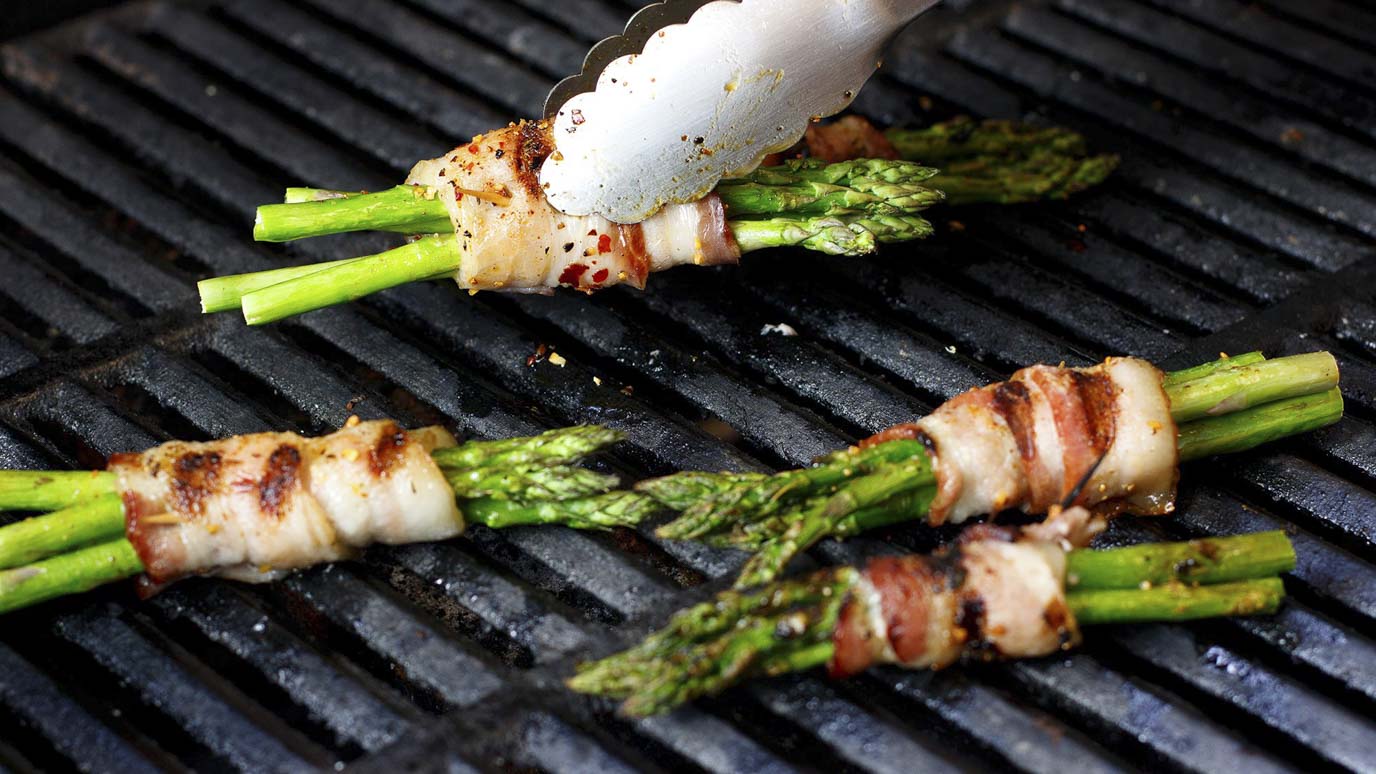 Speaking of crowd-pleasers, these luxurious bacon-wrapped asparagus bundles are a must-serve at your next cookout. It has all the classic flavors you love: delicate earthy asparagus, smoky and salty bacon, and savory-sweet McCormick Grill Mates Brown Sugar Bourbon Seasoning. This recipe tastes best made from tender, young asparagus, so seek out slim stalks at the farmer's market or grocery store.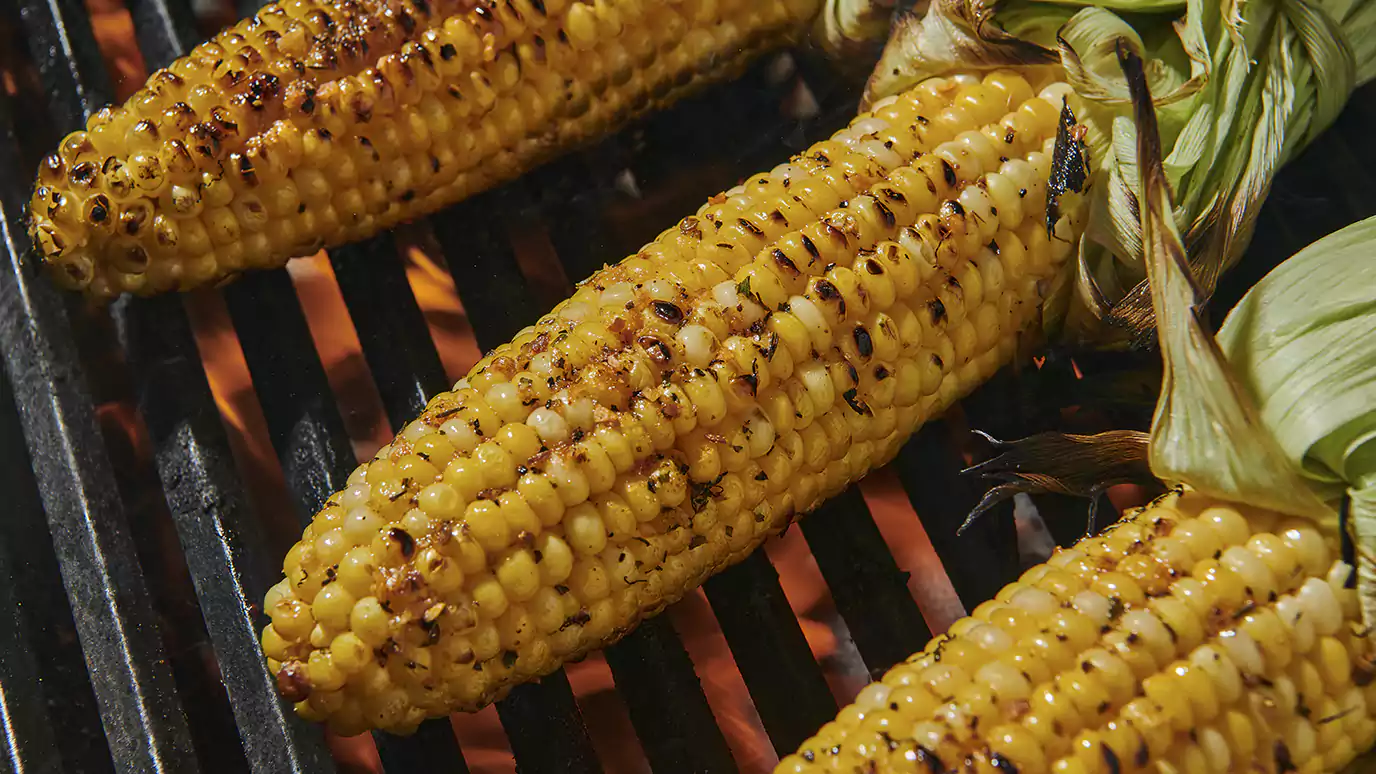 It's just not summer without corn on the cob — and this grilled corn is sure to become a new family favorite. The corn itself is bursting with sweet and smoky flavors, but homemade honey butter — made with a blend of spicy cayenne red pepper and savory garlic and herb seasoning — brings it over the top. Make a double serving of butter to add to steak, pasta, fresh-baked bread and more.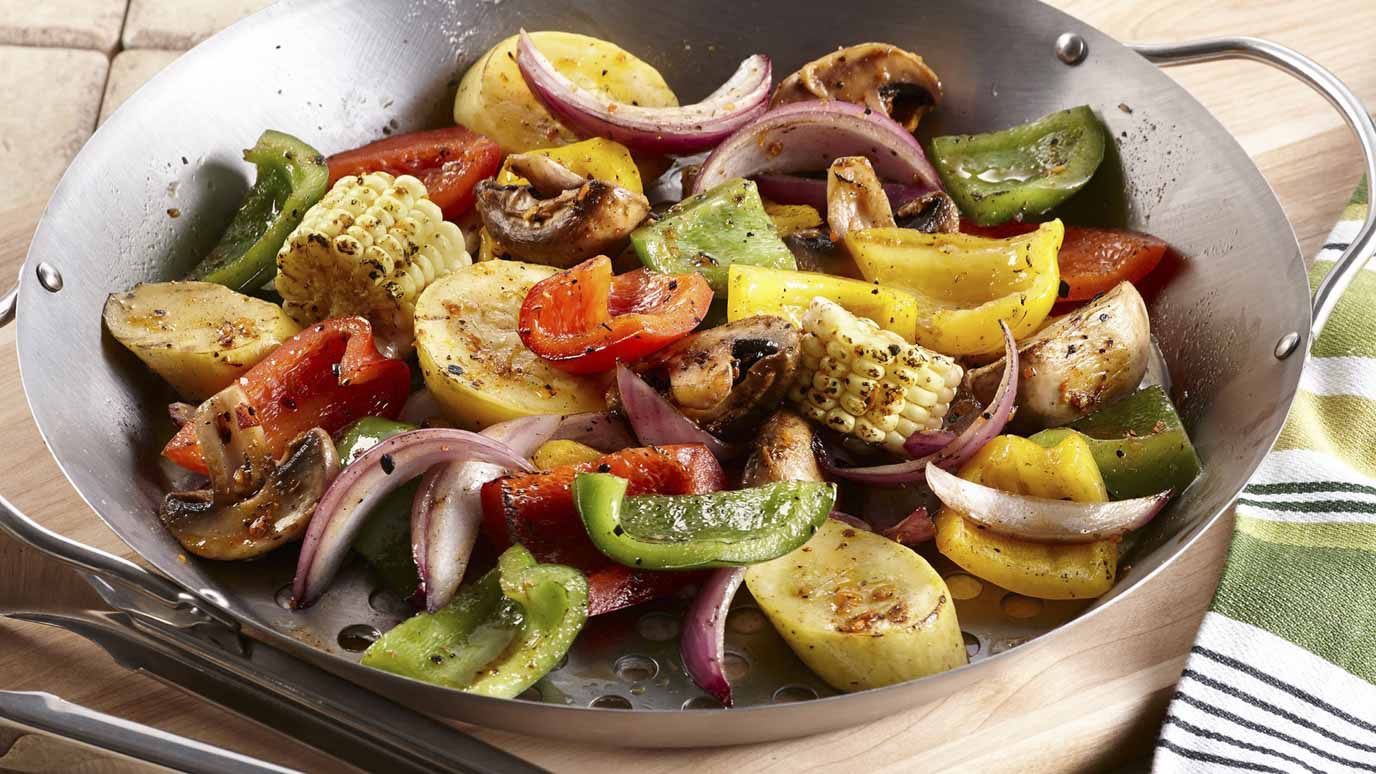 Every household needs a go-to grilled vegetable recipe, and this garlicky option pairs well with any entree. It gets its flavor from McCormick Grill Mates Roasted Garlic & Herb Seasoning, a zippy blend of parsley, black pepper, coriander, onion and garlic that adds well-rounded flavor without the need for multiple seasoning bottles.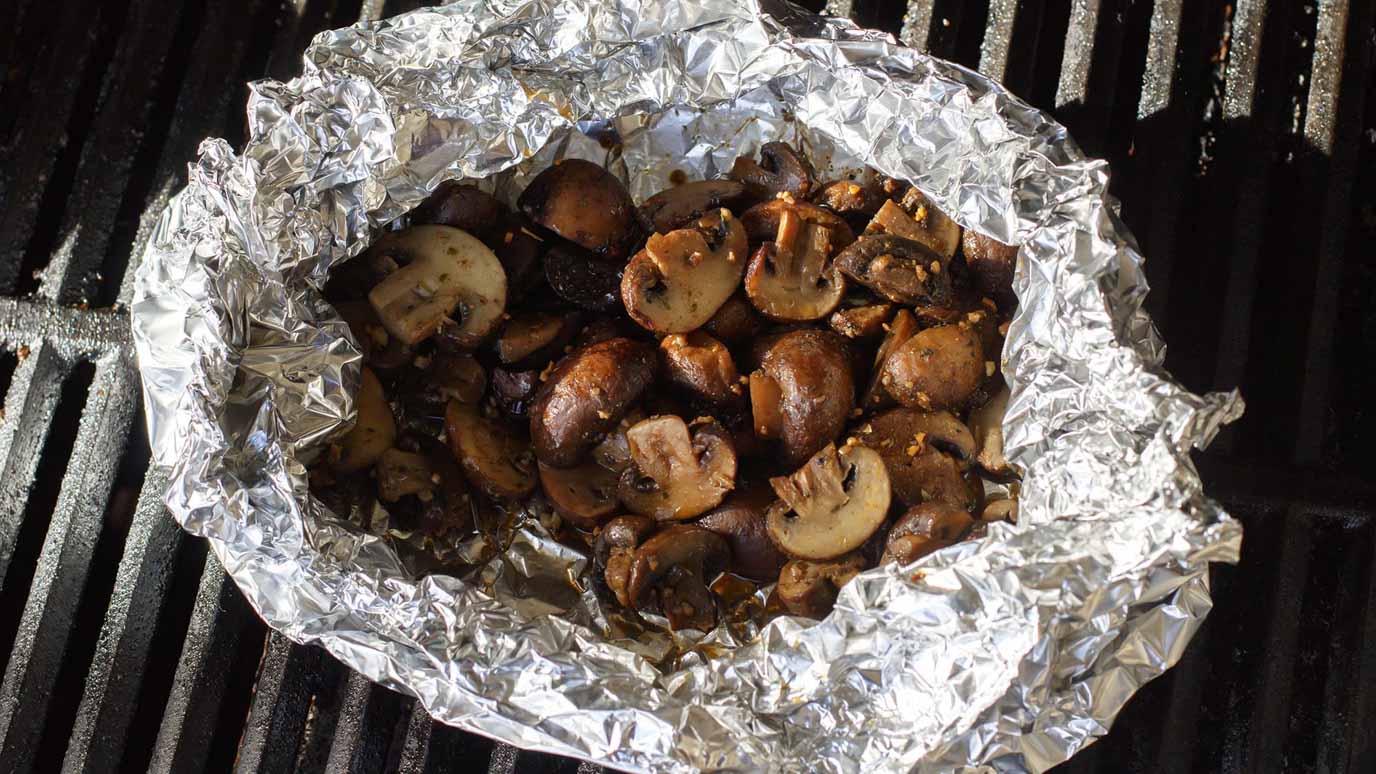 Whether you're looking to upgrade your burgers with homemade grilled mushrooms or you're craving a hearty side dish, these grilled mushroom bundles are a must-try. A pat of butter and a dash of McCormick Grill Mates Garden Vegetable Seasoning adds rich, savory notes to each bite for no-fuss flavor.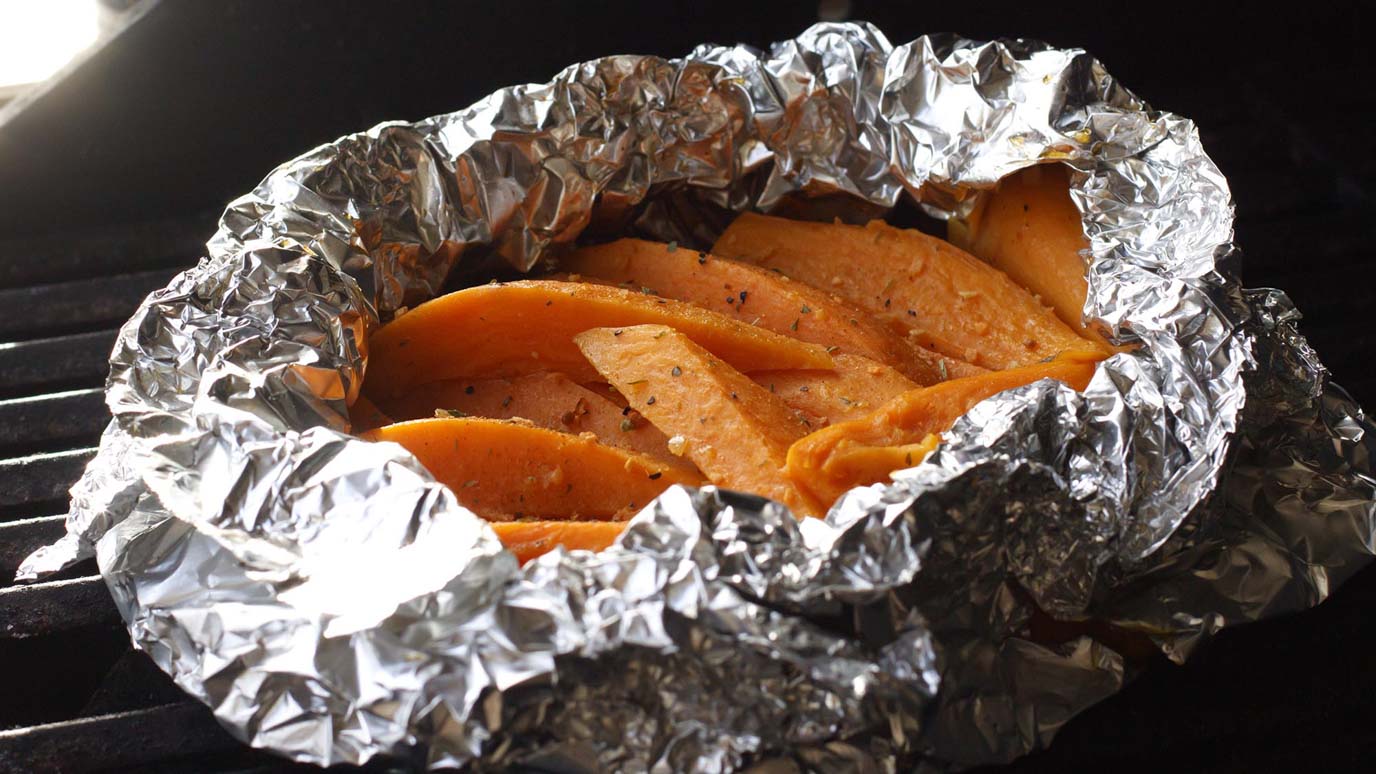 Can't get enough grilled bundles? Round out your meal with these delicious grilled sweet potatoes. Ample time on the grill makes sweet potatoes even more delicious, since it allows their natural sweetness to develop while infusing each bite with smoky flavor. Our recipe uses the same vegetable seasoning as the grilled mushrooms, which makes these sides ideal to serve together.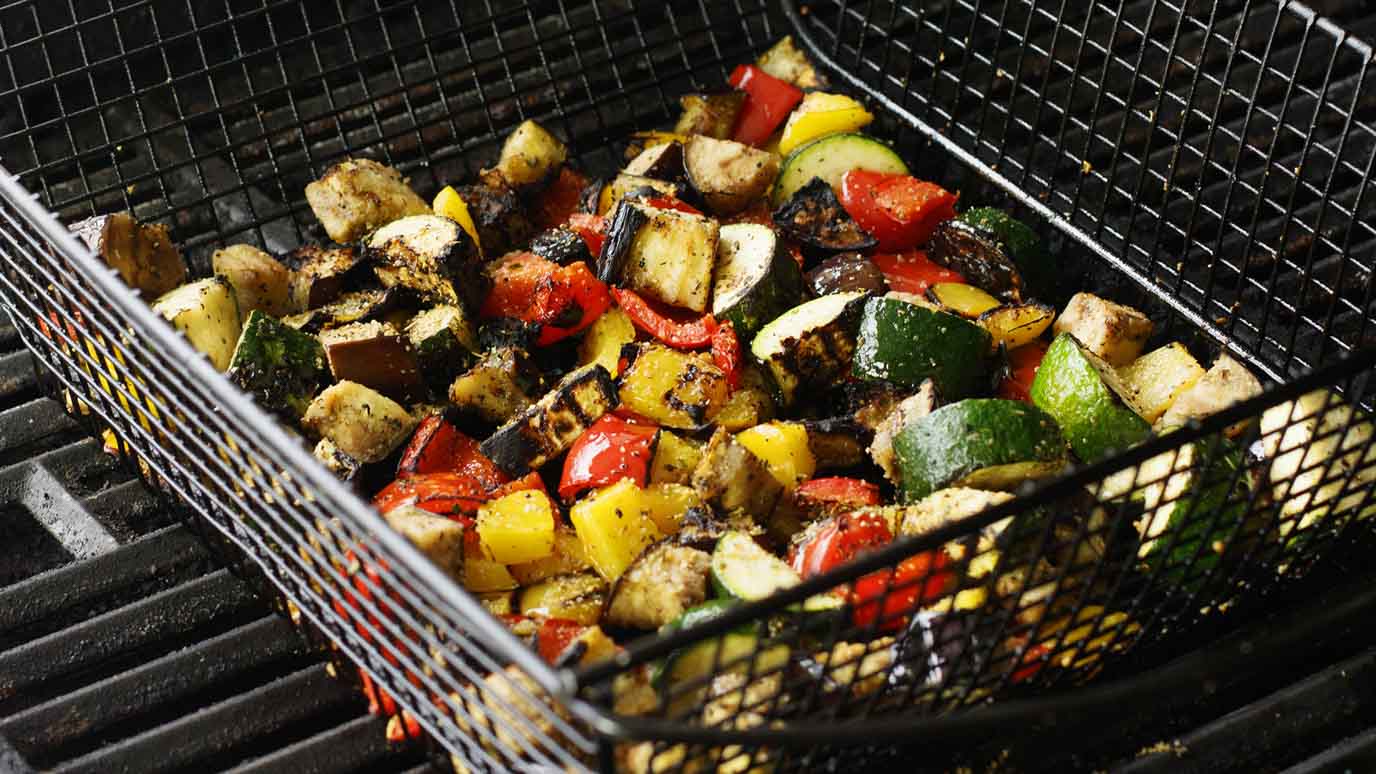 Looking for a grilled vegetable recipe that's anything but boring? Give this bold Montreal-seasoned recipe a try. It uses classic McCormick Grill Mates Montreal Chicken Seasoning to infuse each bite with peppery, smokey and citrusy flavor for an unforgettable side.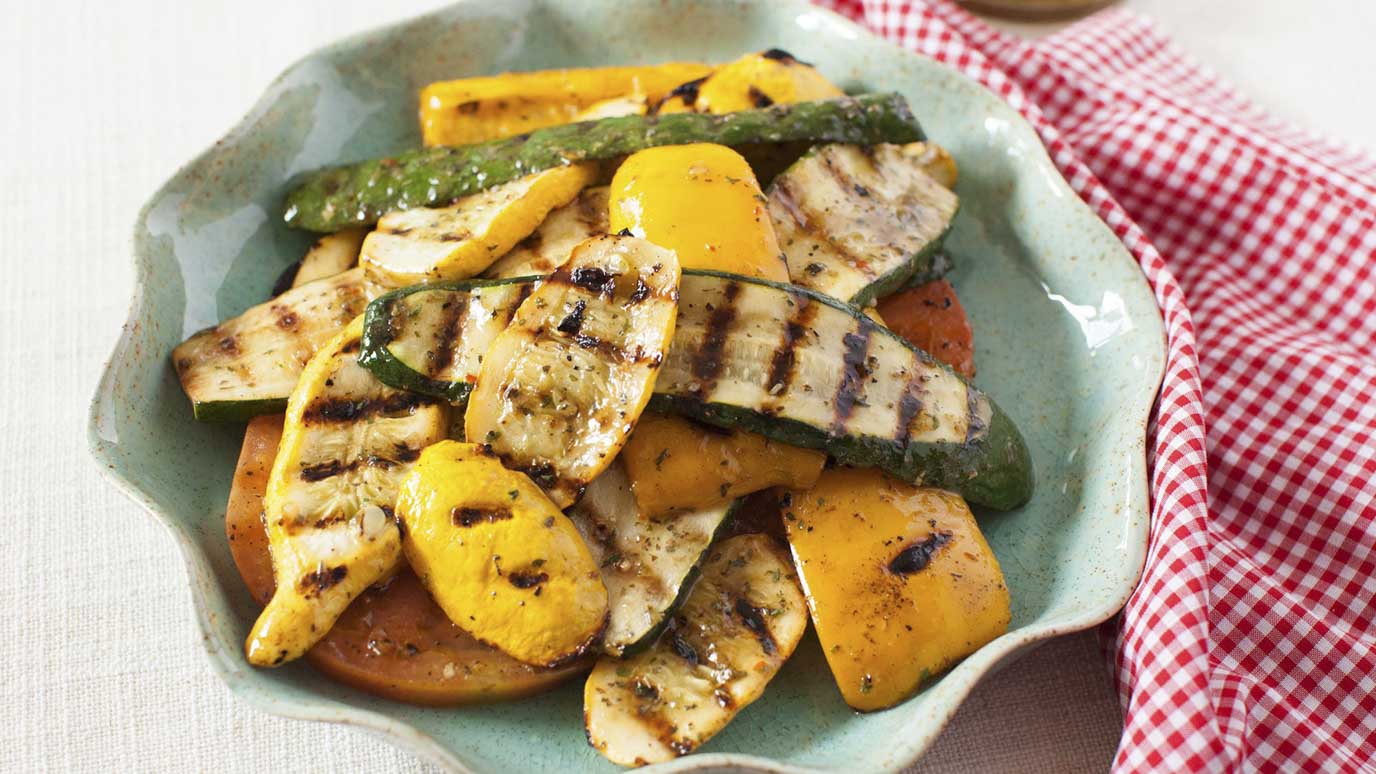 Part of the joy of summer cooking is finding creative ways to use up zucchini, and this grilled vegetable recipe can help you use up your harvest. It dresses up tender summer squash, tomatoes and bell peppers with McCormick Grill Mates Zesty Herb Marinade Seasoning Mix, an invigorating seasoning blend that includes basil and jalapeno peppers. 
Love These Recipes? Try These Grilled Veggie Recipes too!