Corn on the cob is the perfect dish for summer and fall. It works both as a side and a main, depending on how you cook it. It's fast to cook corn and fun to eat. It's one long joyful ticker tape of taste. But how do you cook it? Some folks like to grill their corn on the barbecue, but here we'll focus on how to how to boil corn.
Boiling Corn On The Cob
1. Pick Corn 
Your first task is to source your corn. The corn on the cob we're used to is sweet corn. It's important to get it from field to fork as soon as possible, because it begins converting its internal sugars to starch after it's harvested. If you leave it too long, those delicious little kernels will lose their lustre, becoming tough. If there's a roadside stand anywhere near you with a field of corn behind it, you're golden, but a supermarket with sufficient turnover will work too.
2. Boil Water 
Heat up your water until it's at a rolling boil. Don't be afraid to add plenty of salt, as you won't ingest most of it. It's just there to help to bring out the flavor of the corn during the boil. While this is enough to boil a respectable corn on the cob, some cooks like to jazz things up a little with sugar in the water to augment the corn's sweetness, and even some lemon juice.
3. Shuck Corn 
While you're waiting for the salted water to boil, shuck your ears of corn by removing their leaves. After peeling away the husk, be sure to remove the corn silk threads that remain on the cob. It's a little tricky, but it saves your diners having to do it later.
4. Boil Corn 
How long do you boil corn on the cob? Five minutes should do it, as this will heat the corn and let it absorb some of the salty hot water to make it juicy without making it tough. Take it straight out for the final prep.
5. Eat Corn 
The simplest way to eat this corn is with a little butter, pepper - and sure, maybe a little sprinkle of extra salt. But how do you want to hold it? Some people use their fingers or a napkin, while others use special corn forks to avoid getting buttery fingers. Alternatively, you can cut the corn from the cob and eat it with a fork. But where's the fun in that?
Getting Extra Creative With Boiled Corn Recipes
You can take a more creative approach to boiled corn including turning it into Taco-Spiced Street Corn. A little Cojita cheese, some McCormick® Original Taco Seasoning Mix, and some sour cream will take your corn and your taste buds south of the border.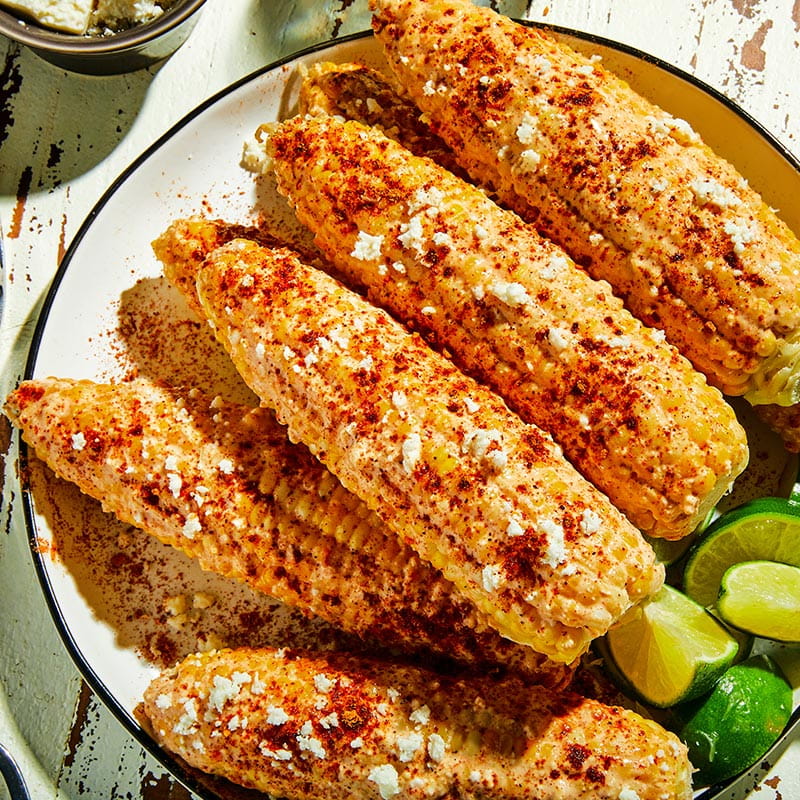 For a variation on Mexican flavors, try this Grilled Mexican-Style Corn on the Cob with Lime Mayonnaise recipe. It mixes the heat of paprika with the tanginess of limes in a firecracker mayo that you can slather over cooked corn. This recipe also offers another way to cook corn, using your trusty air fryer.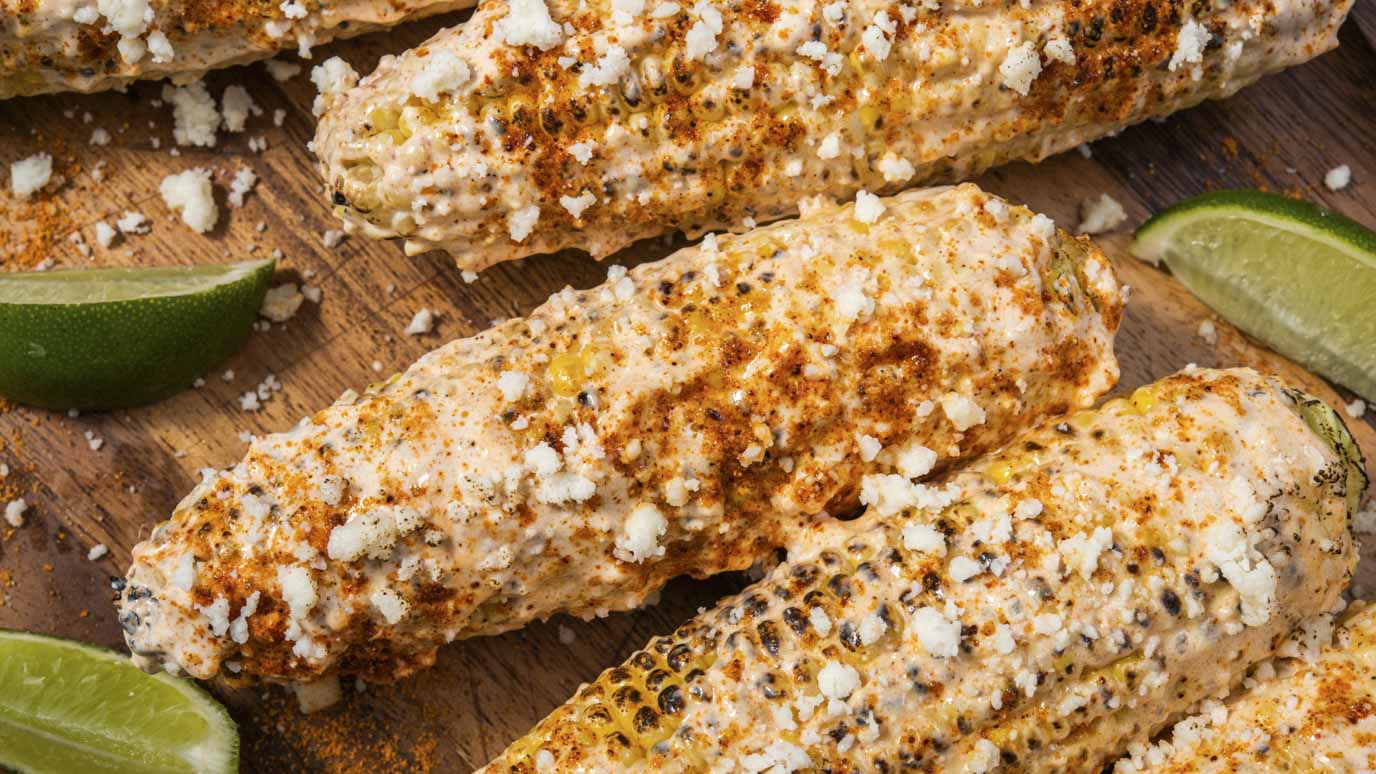 You can also use boiled corn on the cob as a fresh replacement for canned corn in other recipes. Just cut the corn from the cob after it's boiled and use as normal, cooling it first if you want to use it in a cold dish like this Edamame and Corn Salad with Oregano Vinaigrette. If you're using it for something hotter like our Classic Succotash dish, then you can stir it right in fresh from the knife.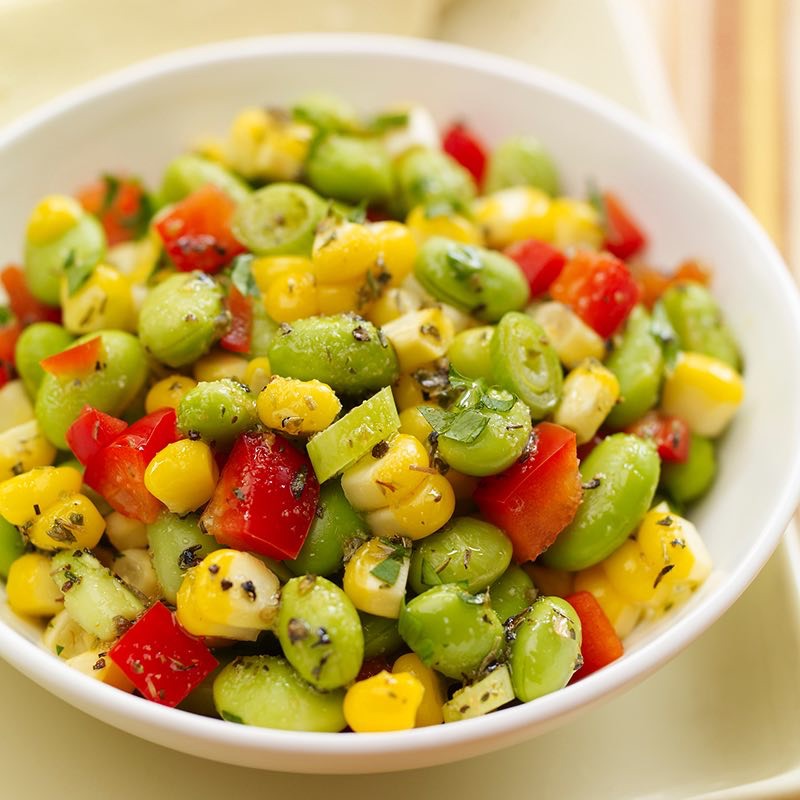 Whatever you do with your boiled corn on the cob, as long as it's fresh you can be sure that your dishes will be vibrant and sweet. This is simply summer on a plate.
More Corn Recipes To Try 
Watch Our Videos On Cooking Corn 
Learn More About How To Cook Corn 
Ready to boil some corn? Save your favorite corn recipes and organize your ingredients with our online meal planner.  You can also make meal prep simple by creating a Flavor Profile, so you can store your favorite recipes and create grocery lists for easy shopping.