Homemade Popsicle Treats For Hot Summer Days
What's more refreshing than a cool, sweet popsicle when the heat starts to rise? Exactly. Try these refreshingly easy popsicle recipes all summer long.
Fruit Popsicle Recipes
Fruit is the perfect ingredient for better-for-you popsicles, and there's no shortage of it in the summer. You can add most types of fruit to a frozen base to make refreshing fruit popsicles, including peaches, strawberries, pineapples and mangos.
Check out our Raspberry Peach Frozen Pops for a taste you won't forget. A simple base of homemade syrup, combined with frozen peaches, makes for a simple frozen snack. Use McCormick® Raspberry Extract to really dial up the bright and fruity flavor.
Alternatively, try making popsicles with of the best in-season summer treats - watermelon. This Strawberry Watermelon Fruit Pops Recipe calls for just four simple ingredients, including chopped, seedless watermelon. McCormick® Strawberry Extract adds a pop of berry-forward goodness.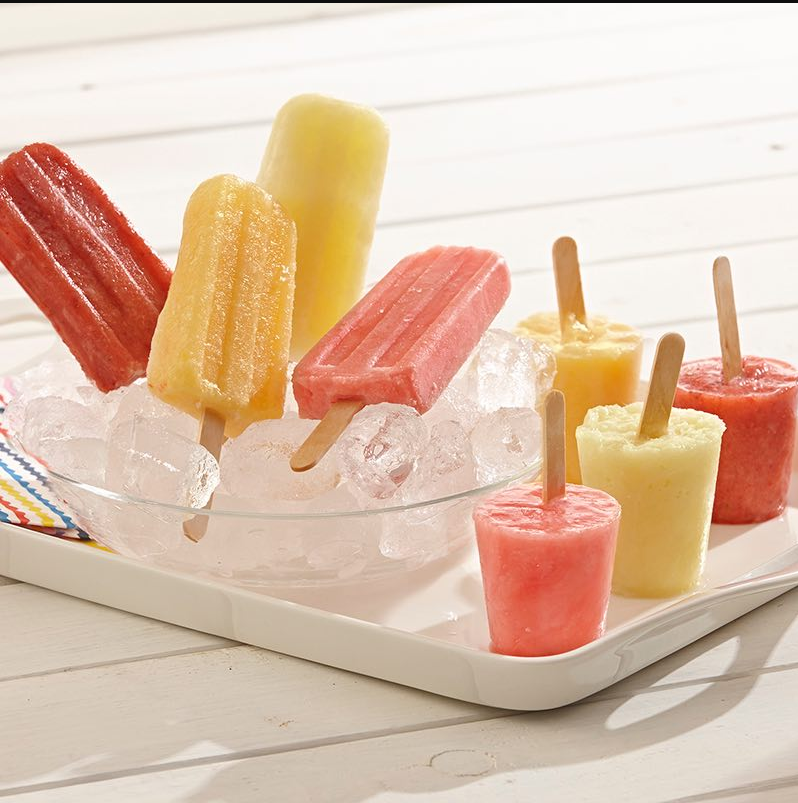 If you don't fancy chopping up fruit or perhaps are making popsicles off-season, then fruit juice is an easy way to create homemade popsicles. This Orange Cream Popsicle recipe combines plain Greek yogurt with orange juice concentrate and milk to create a creamy and sweet treat. Use our All Natural Vanilla Extract and Pure Orange Extract to bring the flavor over the top.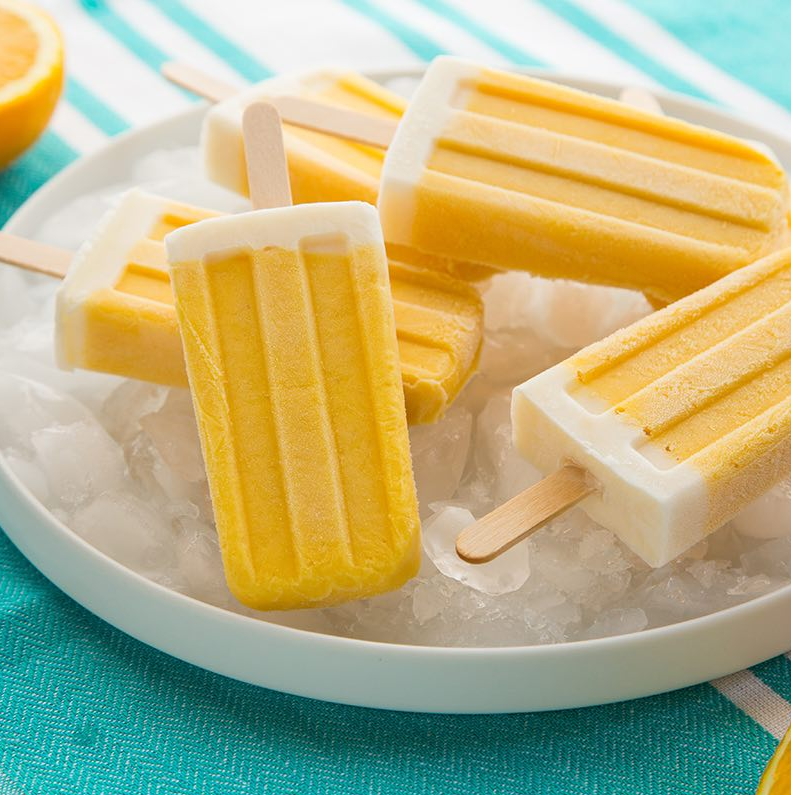 Other Ideas For Homemade Popsicles
Who said that frozen treats need to focus on fruit? A little imagination can create some unexpected homemade popsicles. Start with one of these Root Beer Ice Pops. They're simple to make, using a simple syrup, root beer concentrate, and vanilla extract. They'll bring back nostalgic memories of chasing the ice cream truck or sitting down after dinner with a root beer float.
When is a pie not a pie? When it's a popsicle. This Lemon Pie Popsicle recipe is an intriguing cross between a cake pop and an iced popsicle. It blends vanilla Greek yogurt with McCormick Pure Lemon Extract to create a frosty, frozen dessert treat. A finishing sprinkle of crushed shortbread cookies really seals the deal.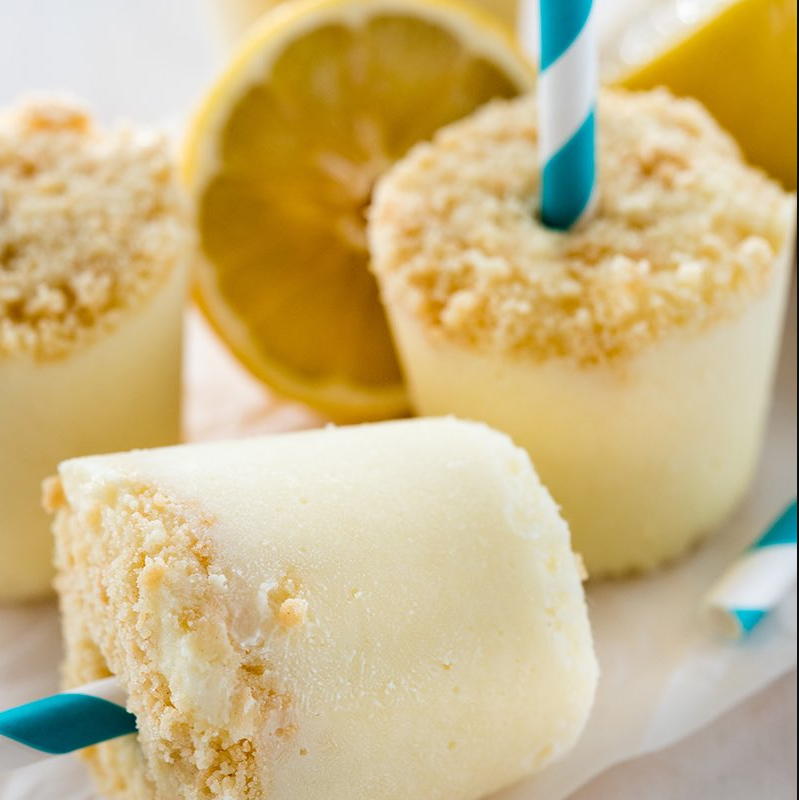 If frozen pie on a stick isn't novel enough for you, then try an even more unlikely ingredient: vegetables. Our Blackberry Sweet Potato Ice Pops use pureed sweet potatoes and sea salt to create a flavor that will wow your family. In spite of the veggies, this isn't a savory treat. It combines cinnamon, vanilla, and orange juice with three cups of fresh blackberries to create a complete flavor explosion. And what better way to get veggies into the kids?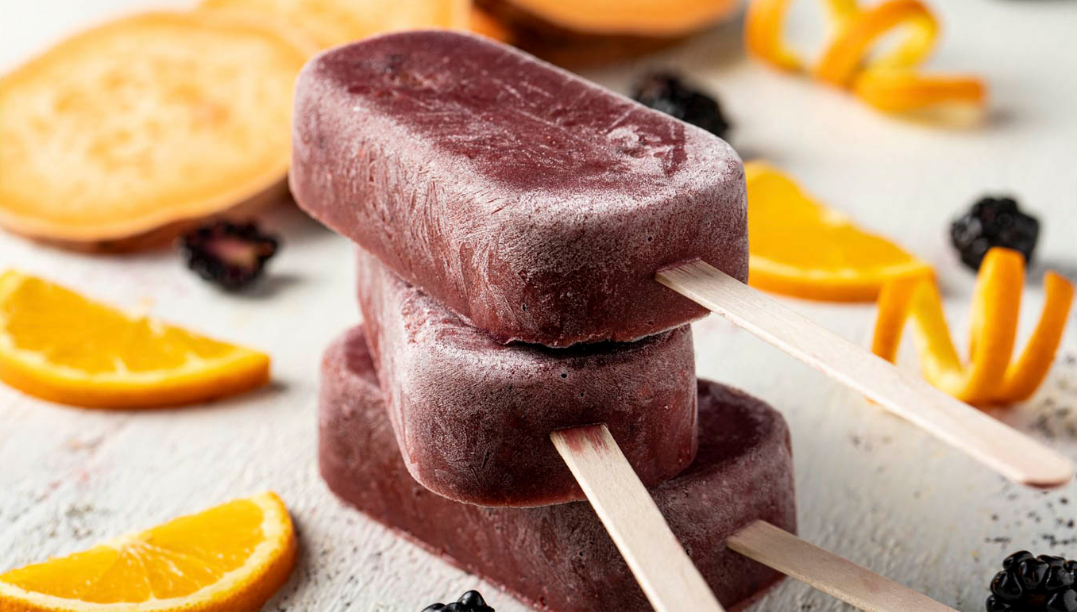 Alcoholic Popsicle Recipes
Finally, let's make time for some grown-up popsicle adventures. Our Frozé Popsicle Recipe combines coconut milk, blueberries, and strawberries with a little something extra. Half a bottle of rosé wine gives it the kick you're looking for while watching the sun set over the back deck. McCormick's lime and raspberry extracts help to kick these boozy popsicles up a notch.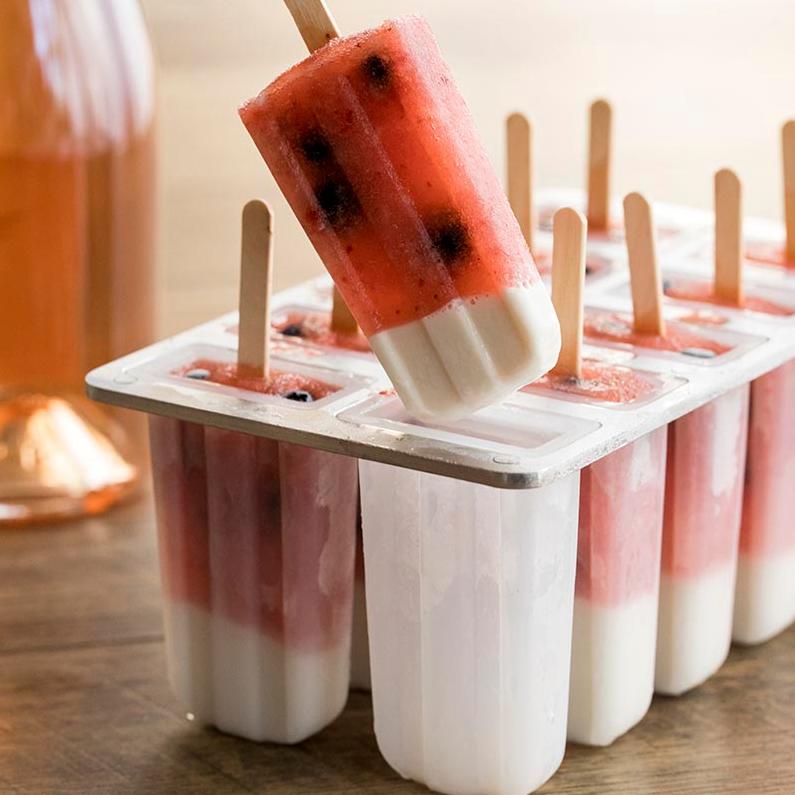 If you're craving cocktail flavor without the booze, make it a frozen mocktail. Piña Colada Frozen Pops serve up pineapple and coconut flavors as a refreshing lower-calorie frozen dessert that everyone can enjoy.
These popsicle treats will keep the family cool during the long hot summer. They take just a few minutes to prepare, plus an overnight (or at least four hours) in the freezer before sampling. With so many recipes to choose from, you'll be mixing fun and flavor all season long.
More Fun Frozen Dessert Recipes To Try
Learn More About Making Frozen Desserts
Save your favorite family dinner recipes and organize your ingredients with our online meal planner.  You can also make meal prep simple by creating a Flavor Profile, so you can store your favorite recipes and create grocery lists for easy shopping.