The first time I tried out my ice cream maker, it wasn't to make ice cream -- it was to make frozen yogurt. I made the mistake of using a lower-fat variety, so the yogurt was lovely when freshly churned, but turned icy and crystallized once frozen. High-fat yogurt works much better, and I've recently discovered that my homemade coconut yogurt is particularly fantastic. It freezes beautifully once churned and becomes a creamy, splendidly tart frozen yoguty or "froyo" treat while also being conveniently dairy-free.
After the initial failed attempt at making froyo with low-fat yogurt, I looked at a few recipes and corrected my mistake. Using whole-milk yogurt mixed with cream is the best way to go, as the higher amount of fat means that it stays softer and won't freeze into a solid chunk. Soon enough I learned that homemade froyo really is best and kept creating different flavors.
Recently, I've been making my own coconut yogurt at home, and the fridge has been absolutely chock-a-block with the stuff. I decided to go ahead and clear out two cups of it by making this froyo, and I couldn't have been more pleased by the result. Coconut and raspberry make such a good flavor couple, and the tartness of the raspberries with the acidic yogurt really makes a zingy final product. Top with a bit more coconut and a crumble of frozen raspberries and you have a gorgeous, simple treat.
Frozen yogurt is so much simpler than ice cream to make because no heating or tempering of eggs is required. Just mix your ingredients, chuck it into the ice cream maker for half an hour and dessert is ready!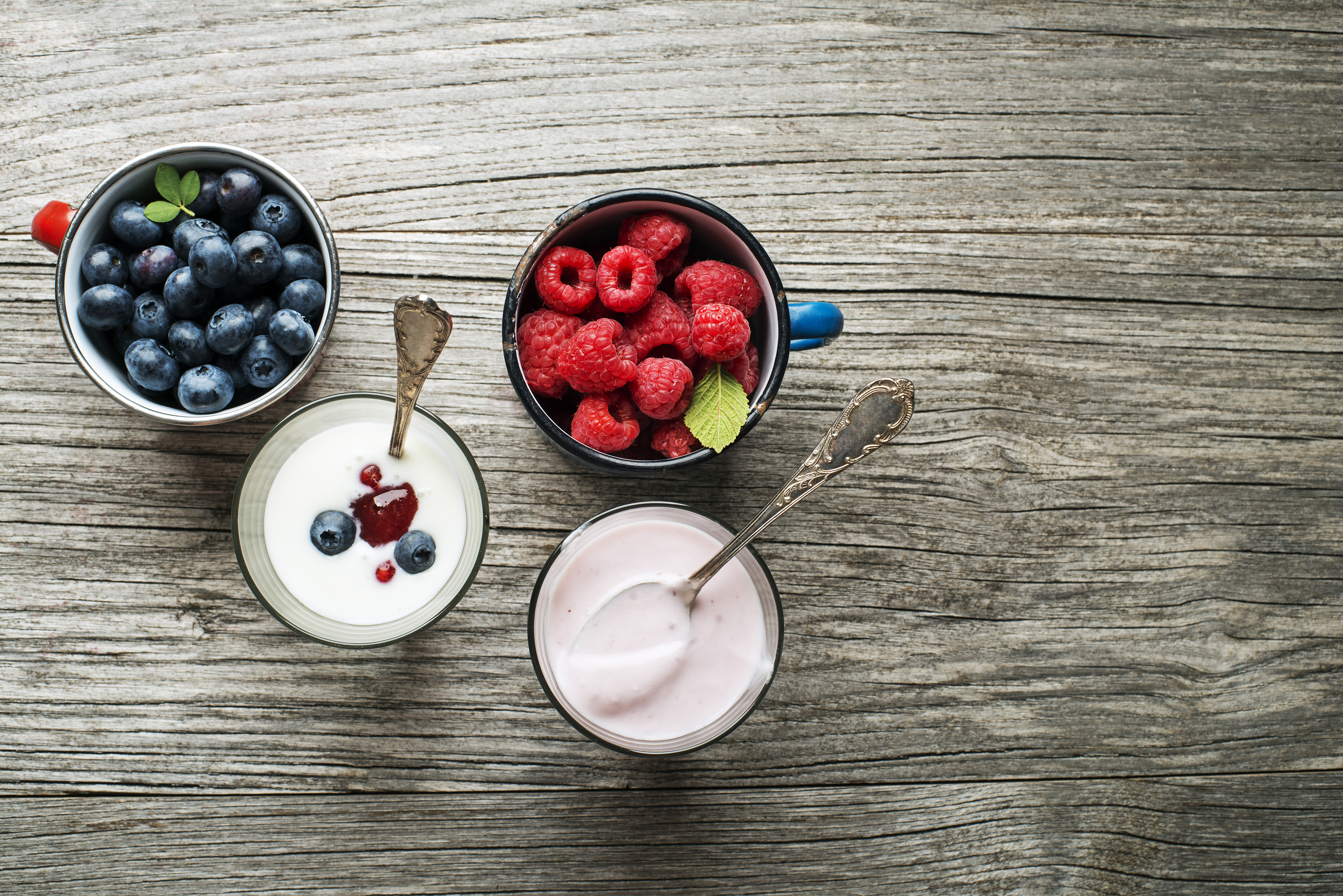 Dairy-Free Raspberry & Coconut Froyo
Makes just over 2 cups
1/2 cup fresh or frozen raspberries, plus more for decoration
2 tablespoons water
1/4 cup raw sugar, maple syrup or date syrup
2 cups coconut yogurt, homemade or store-bought
1/2 teaspoons vanilla extract
1/4 cup unsweetened, shredded coconut, plus more for decoration
At least 24 hours before making the frozen yogurt, place the bowl of your ice cream maker in the freezer.
Heat the raspberries with the water in a small saucepan over medium heat. Crush the berries with the back of a spoon and cook until they have completely cooked down into a sauce, about 2 minutes. Press the mixture through a fine-mesh strainer into a bowl and discard the seeds.
Pour the rest of the ingredients into the bowl with the raspberry puree and whisk together until smooth. Pour the mixture into your ice cream maker and churn according to the manufacturer's instructions, until visibly thickened.
Scoop the churned frozen yogurt into container with a lid, sprinkle with extra raspberries and shredded coconut, if desired, and freeze.
Recipe notes: If you can tolerate dairy, use 1 1/2 cups whole-milk yogurt blended with 1/2 cup heavy cream in place of the coconut yogurt.
This article is written by Izy Hossack from The Kitchn and was legally licensed via the Tribune Content Agency through the NewsCred publisher network. Please direct all licensing questions to legal@newscred.com.