Looking for easy, delicious and adaptable brunch fare – or something new to try for breakfast for dinner? Whip up a batch of crepes!
A much thinner relative of pancakes, crepes are a staple in French cuisine, especially at Sunday brunch. While they're delicate, crepes are easy to make. Read on for an easy-but-delicious basic crepe recipe, plus plenty of options to spice them up with fun fillings.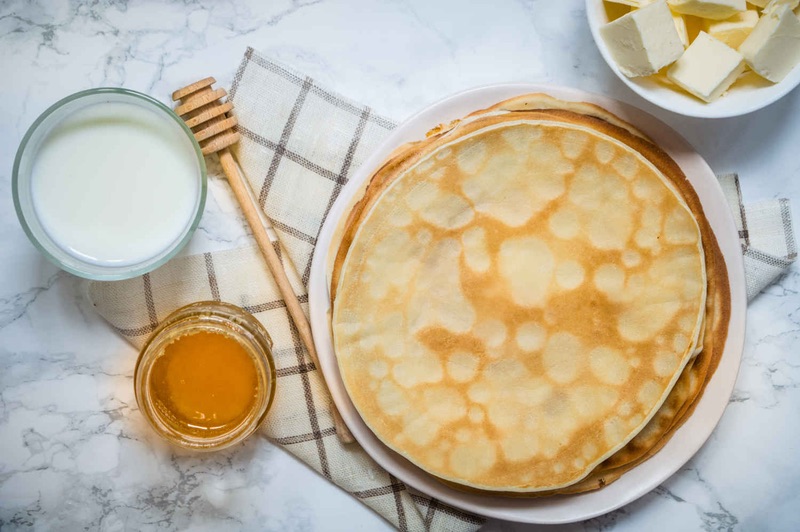 How To Make Crepe Batter
Crepes are made of many of  the same ingredients as pancakes, and you can use pancake mix (or a pancake recipe) as the start of a basic crepe recipe. Use this Cinnamon Pancake Recipe as a starting point, with a few adjustments to transform it into crepe batter. 
For one, you'll need to add another egg to bind the crepe together. You'll also need to add more liquid so your batter has a thin consistency similar to heavy cream. Use 2 cups of milk instead of 1. You might also opt to adjust the seasoning. If you plan to make savory crepes, replace the cinnamon with a pinch of onion powder or garlic powder. 
Let your crepe batter rest in the fridge for 30 minutes before cooking, then, melt a pat of butter in a skillet over medium heat. Add a quarter-cup of batter to the skillet, then lift and swirl the pan to coat the bottom of the pan evenly. Cook until the crepe starts to set and the edges start to curl  –  1 to 2 minutes  –  then flip and cook for one more minute.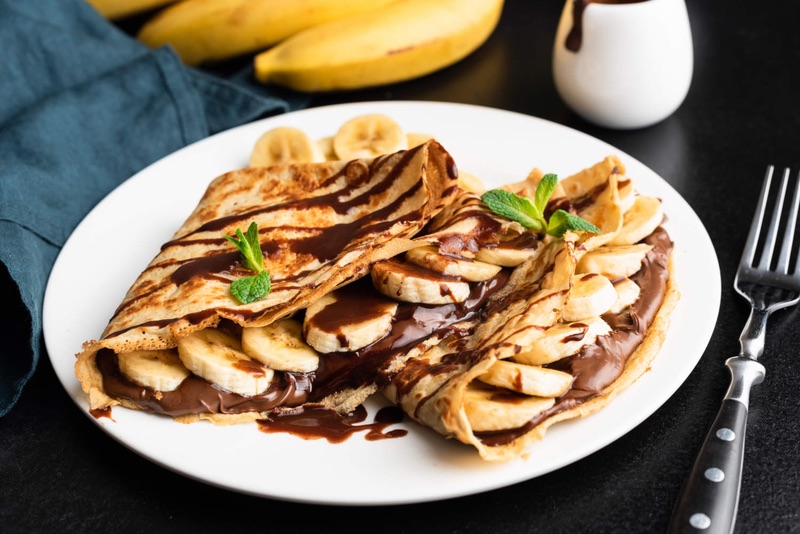 Indulge Your Cravings With Easy Sweet Crepe Recipes
Just like pancakes, crepes pair perfectly with sweet toppings. 
Take advantage of grilling season by filling yours with grilled fruit. These Sweet and Spicy Grilled Fruit Skewers pack in plenty of tropical flavor, plus some unexpected heat from the ginger. Add a drizzle of honey or a dollop of whipped cream to make them more luxurious. 
Or make cozy autumn-inspired crepes by adding Apple Pie Compote. It has all the apple cinnamon flavor you love, plus chia seeds for texture. If you want an even richer crepe, try adding a layer of Creamy Caramel Apple Dip as well. 
Of course, chocolate-drizzled crepes are a classic. Make a next-level version at home by using homemade Decadent Cinnamon Chocolate Sauce, plus sliced strawberries, bananas or peaches. Or add more subtle chocolate flavor by using homemade Pecan Pie Butter in place of chocolate sauce.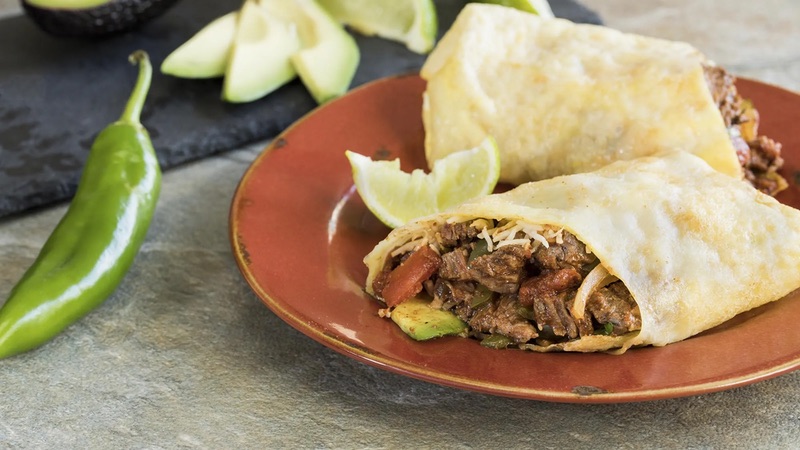 Try These Savory Crepe Recipe Ideas
Prefer salty treats over sweet? Make savory crepes instead! 
These Asian Egg Crepes with Hatch Chile Fajita Filling blend Chinese- and Mexican-inspired flavors, and they're ideal as an unexpected alternative to Taco Tuesdays. If you're craving classic southern BBQ flavor, try out Asian Egg Crepes with Pork Burnt Ends and Carolina Sauce for a crepe that's deliciously smoky and spicy. 
Want a cheesier crepe? Take a culinary trip to NYC with these Asian Egg Crepes with NY Style Chopped Cheese Filling. Packed with ground beef, cheese and seasonings, it's drizzled with dill pickle sauce for over-the-top flavor. 
Of course, you can also create your own savory crepe recipes. Make the most of summer produce by making crepes stuffed with Roasted Vegetables with Creamy Whipped Feta, using whatever veggies you have on hand. 
Alternatively, mix it up with crepes pairing sweet and savory flavors. Use this Grilled Fruit Salsa with Lime Tequila and Smoked Paprika with grilled chicken or white fish as a tasty crepe filling, or try crepes filled with Gluten-Free Grilled Shrimp Mango Slaw for cookout-inspired flavor.
More Crepe Recipes To Try
See all of our favorite breakfast and brunch recipes. 
Learn More About Making Crepes And Breakfast 

Spicing up homemade crepes is easy. Create a Flavor Profile for more inspiration: You can save all your fave filling recipes, plus find tips and tricks for throwing your next brunch.