If you're new(ish) to baking, cookies are a great place to start. That's because most cookie recipes are incredibly forgiving. What's more, you can use store-bought cookie doughs and mixes, and a few super-easy touches will make them taste homemade.
So if you're ready for the easiest cookie recipes you've ever tried, read on.
Easy Cookie Recipes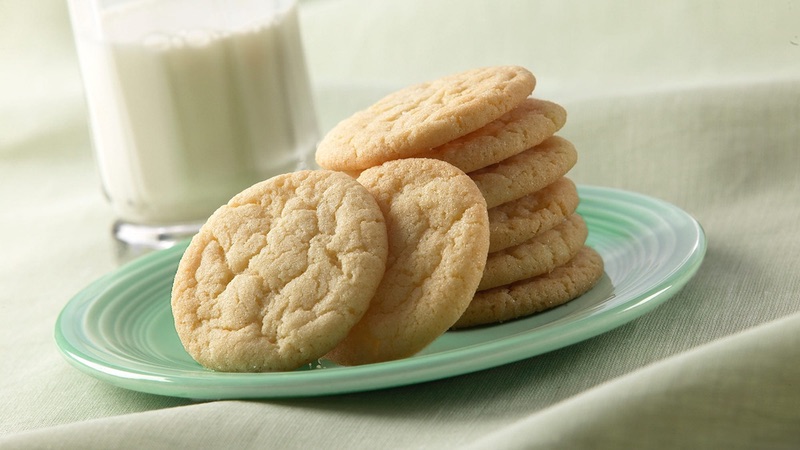 Sugar cookies are a must in every baker's kitchen, and this ultra-easy sugar cookie recipe is sure to please. This recipe saves time, since the cookies don't require rolling, but still delivers that warm, recognizable sugar cookie flavor thanks to McCormick® All Natural Pure Vanilla Extract. 
Want some more sugar cookie recipes? Try these as well: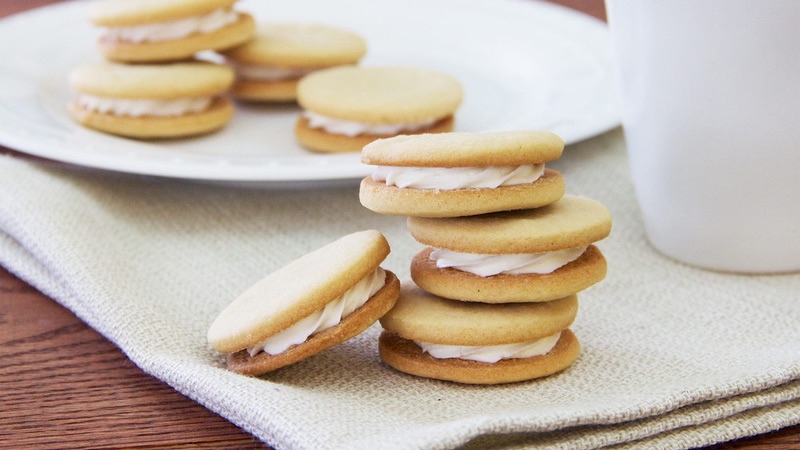 These sandwich cookies look fancier than your standard cookie. But we promise, they're just as easy to make. The creamy maple filling calls for just a few ingredients – butter, powdered sugar, and maple extract – and comes together in minutes. The sandwich cookies? Just as simple. If you're short of time, take a shortcut by using store-bought sugar cookie mix instead, and simply add McCormick® Maple Extract for maple flavor. 
Try baking some of our other favorite crème cookies: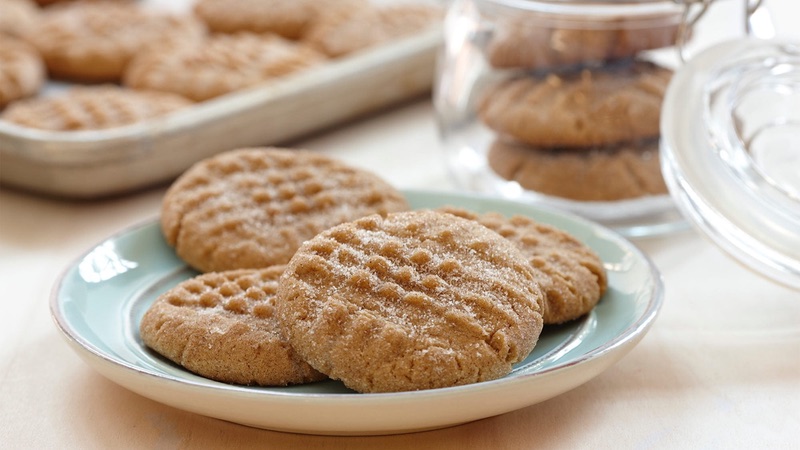 Seeking an easy peanut butter cookie recipe? This one's a breeze – with cinnamon both mixed into the dough and topping each cookie. While this recipe takes a little planning, since you need to chill the dough for 2 hours, it requires just 15 minutes of prep time. 
Love peanut butter and cinnamon? Well here's some more: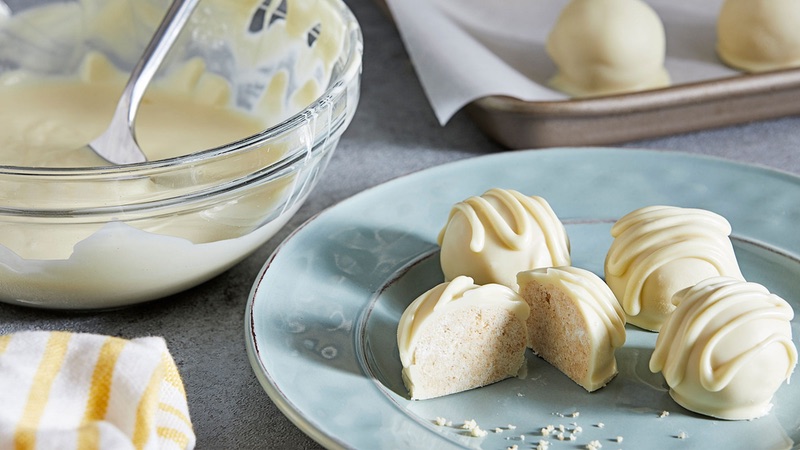 "Easy" and "truffles" may not seem like they go together. But this fancy-looking dessert is almost-deceptively simple. Simply dress up store-bought sugar cookie dough with marshmallow crème, lemon extract and white chocolate, and you've got an impressive dessert on the table in just 20 minutes. And if lemon's not your thing? Try these Easy Chocolate Raspberry Cookie Truffles, instead.
Feeling adventurous with baking truffles? Here are some more to choose from: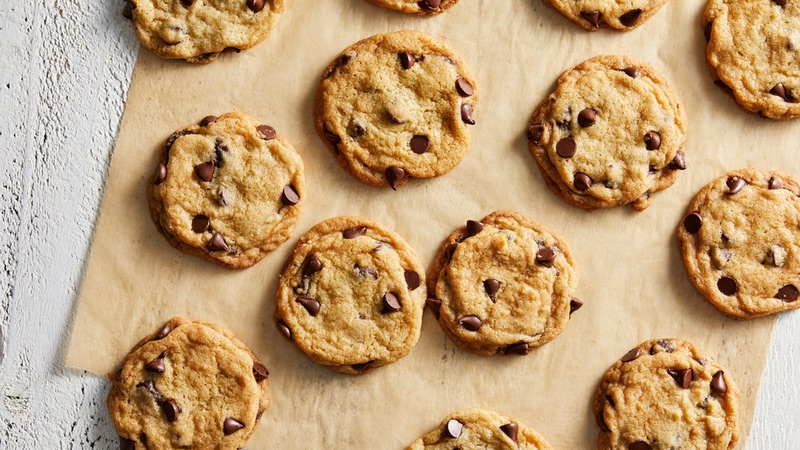 You can't go wrong with classic chocolate chip cookies – and they don't get much simpler than this recipe. This easy chocolate chip cookie recipe gets added flavor from pure vanilla extract, while chopped walnuts add both richness and texture. They're delicious on their own, or as a base for simple homemade ice cream sandwiches. 
More chocolate is always a great answer. Try these tasty chocolate cookie recipes: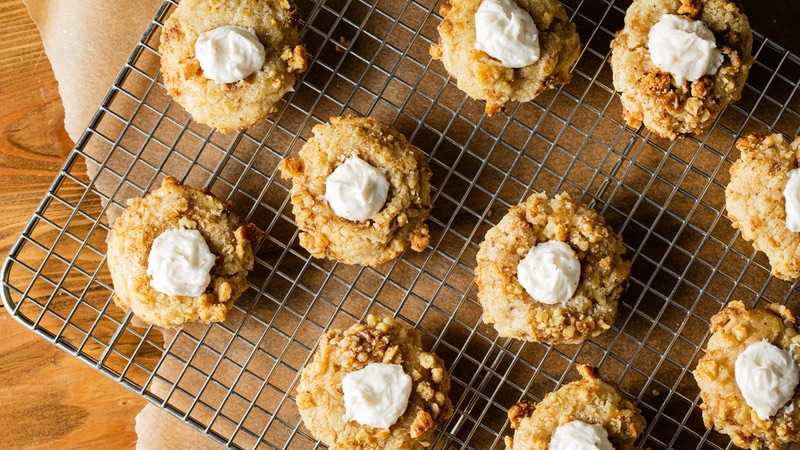 6. Easy Thumbprint Cookies
Thumbprint cookies are just so cute – and, thankfully, they're also very simple to make. You can whip up these Eggnog Thumbprint Cookies from scratch in under an hour. Or use pre-made cookie dough as a shortcut. 
Try making thumbprint cookies out of store-bought chocolate chip dough, topped with a dollop of hazelnut spread or a chocolate kiss. Or transform store-bought oatmeal cookie dough into a decadent thumbprint cookie by adding a square of caramel and a dash of sea salt. 
Have fun making these thumbprint cookies too: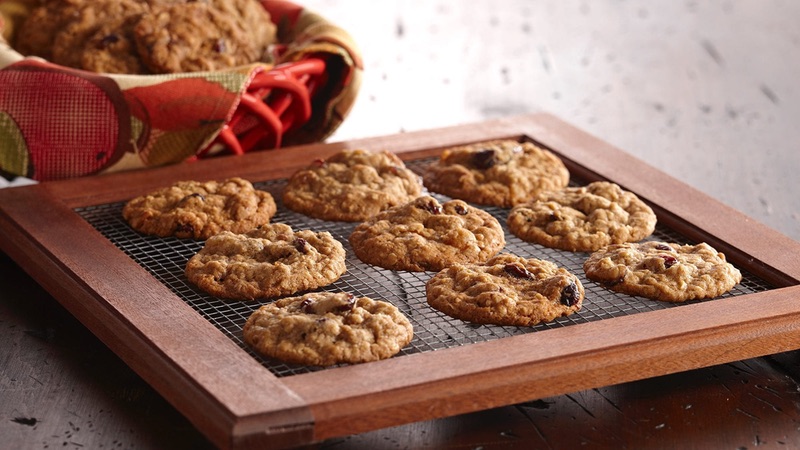 7. Easy Store-Bought Cookie Upgrades
Really short on time? Pick up a pack of store-bought cookie mix or cookie dough, then make a few tweaks to add a homemade touch. Give any store-bought cookie dough an added depth of flavor with a few drops of extract. Dress up shortbread or sugar cookies with lemon or orange extract, or use pure peppermint extract to upgrade double chocolate cookies. 
Of course, you can add your own mix-ins too. Oatmeal, shredded coconut or toffee pieces add interest to shortbread, sugar cookie or chocolate chip cookie dough, while a dash of espresso powder adds rich mocha flavor to chocolate cookies.
Find Helpful Cookie Baking Tips
Baking cookies is a breeze, and grocery shopping for them should be, too. Make sure you have everything you need by creating a Flavor Profile. You can easily save your fave cookie recipes, and assemble custom grocery lists so you never forget an ingredient.