Between Mother's Day, Easter and Father's Day, spring is the season for brunch.
But who says holidays should have all the fun? Whether you're celebrating alone or with those in your household, you can still whip up a special brunch for a treat. And, since brunch is an almost-anything-goes meal, your menu can run the gamut from sweet to savory, luxurious to light – and everything in between.
That said, some advance planning makes brunch planning easier, so you can properly relax and enjoy it with your loved ones. And these brunch menu ideas are all the inspiration you need to get started.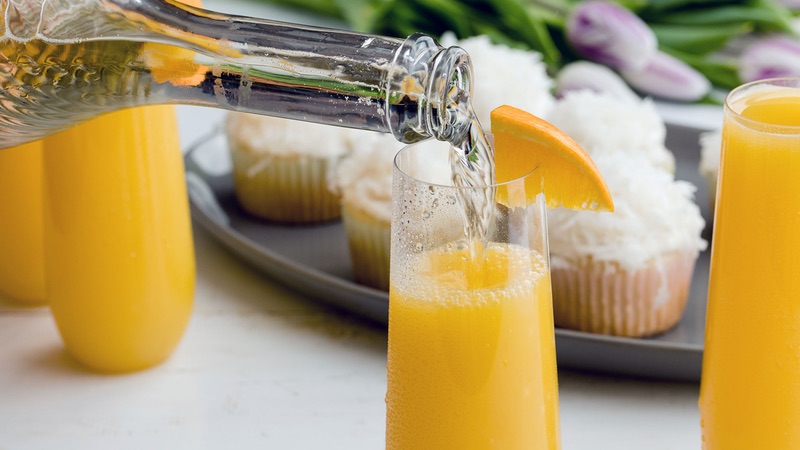 Start with Cocktails and Coffee
It's just not brunch without coffee. And a few drops of flavor extracts are all you need to make your brew feel a little fancy. Use McCormick® Pure Vanilla Extract to add rich flavor to this Vanilla Coffee, or turn to McCormick® Raspberry Extract to make luxurious Raspberry Coffee.
Of course, you might also opt to whip up a cocktail or two for your Sunday brunch. Start with a fresh twist on a brunch classic: the mimosa. This Orange Vanilla Mimosa has just a hint of creaminess thanks to vanilla extract, while McCormick® Coconut Extract gives this Orange Coconut Mimosa a tropical twist.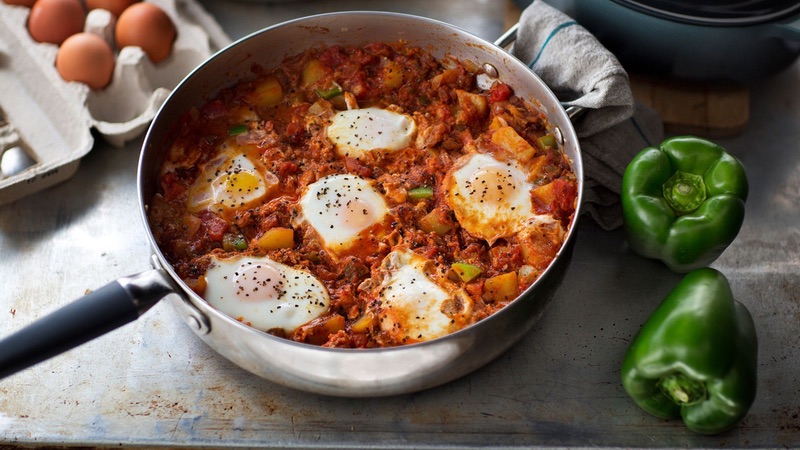 Upgraded Eggs
Eggs are a breakfast classic for a reason, so use Sunday brunch as an opportunity to try out new cooking methods. Serve up a smoky Spinach and Bacon Skillet Quiche, or try this Cajun-inspired Dirty Rice Quiche as a vegetarian-friendly option. Or try these delicious Cheesy Bacon Mini Frittatas. They're tiny, but you'll be going back for seconds. And, bonus, the leftovers taste great the next day, too.
If you're cooking brunch for just a few people, you could also try out more intricate cooking techniques, like poaching. An egg adds enough heartiness to turn this Poached Egg with Avocado Toast into an entrée. And poached eggs are also great as a salad topper, like this Mixed Greens with Five-Spiced Bacon salad.
Finally, try using brunch as an opportunity to try out egg dishes from around the world. This Mediterranean Vegetable Shakshuka packs in plenty of flavor, thanks to Middle Eastern seasonings like cumin, paprika and caraway seeds.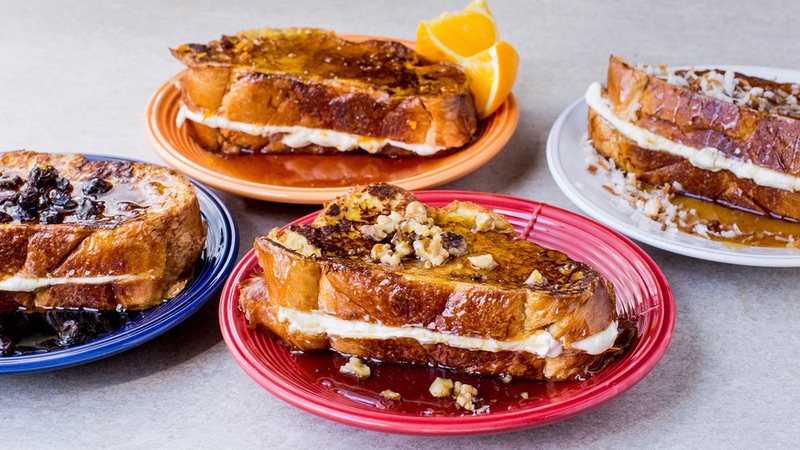 Go Comforting with Carbs
Sweet, airy and covered with syrup, pancakes are one of our favorite brunch foods. Keep it classic with these Homemade Fluffy Pancakes, which pair well with maple or fruit syrups. Or treat your fam to these chocolatey Red Velvet Pancakes, instead.
And if French toast is more your thing, you've got plenty of options for Sunday brunch. This Quick and Easy French Toast comes together in just 10 minutes, which makes it ideal for stress-free brunch prep. Or try this Creamy Stuffed French Toast for a richer option.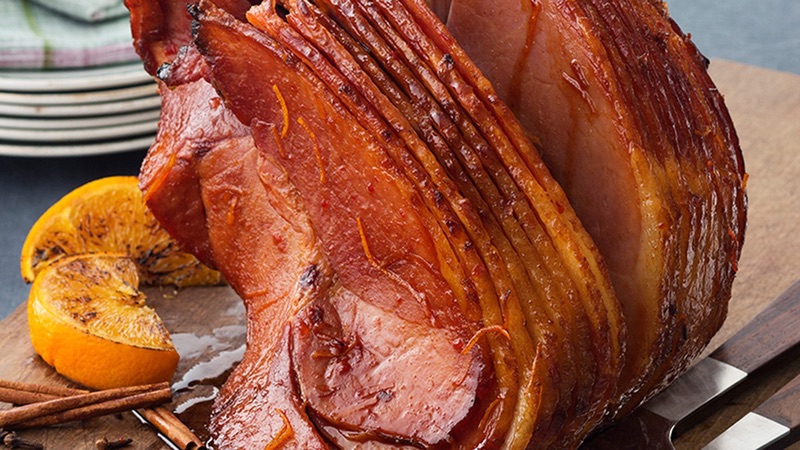 Serve a Superstar Entrée
Ham is an Easter staple, and it's more than welcome at Sunday brunch, too. Pair sweet with savory in this Spiced Orange Glazed Ham, which packs in plenty of flavor thanks to McCormick Gourmet™ Organic Cinnamon, Ginger and Cloves. You'll have plenty of leftovers, but they make delicious sandwiches and wraps. You could even use the leftovers in this tasty Ham Bone Soup with White Beans.
Or keep it simple and use McCormick® ONE Seasoning Mix for perfectly balanced seasonings in one package. Use it to make simple-but-delicious Glazed Salmon and Vegetables, or this tasty one-pan Chicken Parmesan.
For a vegan brunch option, try making a batch of Vegan BBQ Pulled Jackfruit. Use it as a topping for avocado toast or salad, or make pulled jackfruit sliders.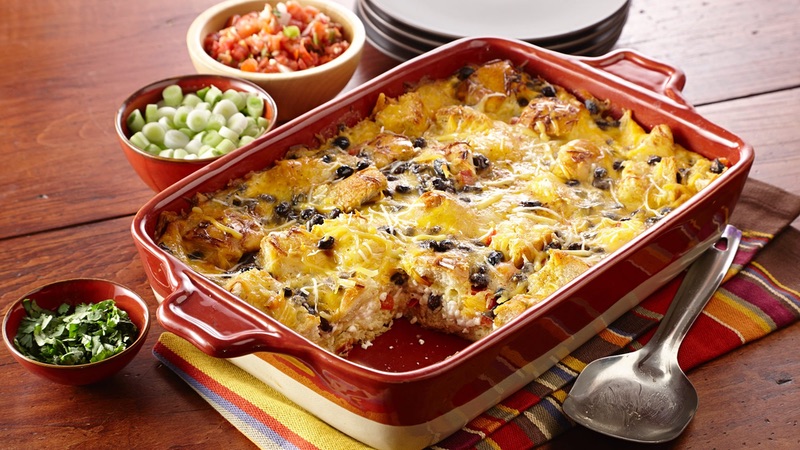 Go for a Comforting Casserole
One-pan or -pot meals make brunch prep and cleanup easy, so whipping up a casserole is an easy way to round out your brunch menu. Add spicy, Tex-Mex flavor to your brunch with this Southwest Brunch Casserole. It's satisfyingly cheesy but meat-free, so it's great if you're looking for a vegetarian option.
Or try this Country Breakfast Casserole that includes all your faves — eggs, cheese, breakfast sausage — as a hearty brunch option. You can make it the night before and simply reheat in the morning, so you can have brunch and sleep in.
And if your menu needs a sweeter option, try out this Cinnamon Apple Brunch Bake. Tender baked apples, crunchy pecans and dash of McCormick® Ground Cinnamon make this an unforgettable treat.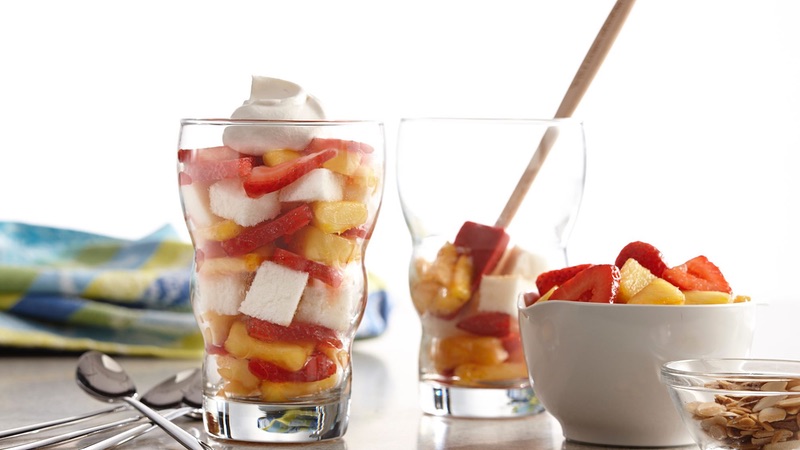 Finish Brunch with a Light Dessert
Serving dessert for brunch can be tricky. It needs to satisfy your sweet tooth without putting your family into a food coma for the rest of the day. One solution? Upgraded fruit salad. Go for tropical Rum Flavored Fruit Salad, or try out this Poppy Seed Fruit Salad for a dessert with satisfying crunch.
Alternatively, try out other fruit-based desserts as lighter brunch options. These Raspberry Lemon Bar Social S'Mores are sure to please, while Gingered Fruit Parfaits make for a photogenic dessert that'll end your brunch in style.