When you need to get dinner on the table fast, shrimp should be your go-to. Not only do they cook quickly — we're talkin' 10 minutes or less — but they taste great in (almost) any type of meal, so you can make dinner using whatever's in your fridge. 
And, whether you're craving creamy pasta or a bright Thai-inspired dinner, we've got all the inspiration you need to step up your shrimp game. Read on for nine easy shrimp recipes to suit any mood.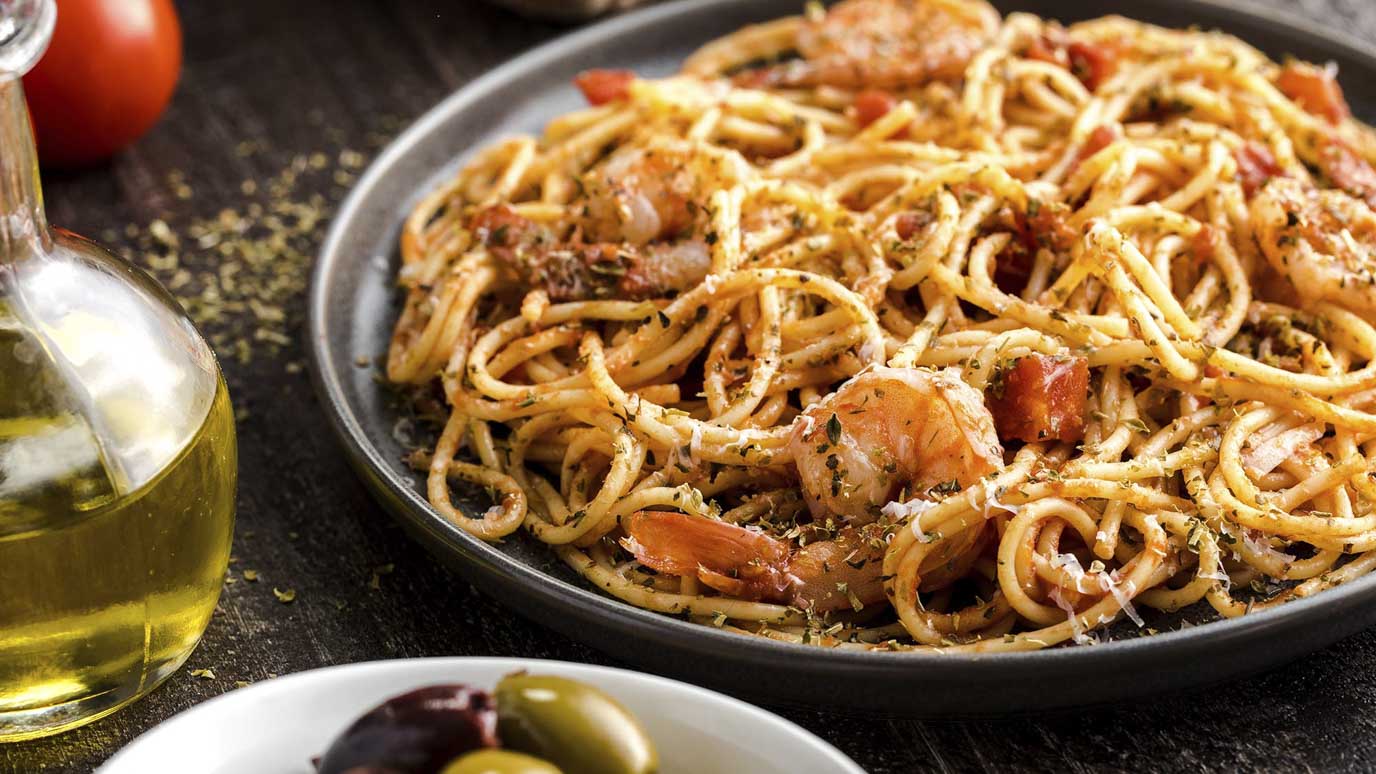 Nothing beats comforting pasta as an easy dinner — and this easy shrimp pasta recipe works just as well on busy weeknights as it does for date night. A generous dash of basil and oregano infuses a simple homemade tomato sauce with Italian-inspired flavor, while red pepper flakes add a satisfying kick. Serve it as-is, or with feta crumbled on top for an unforgettable meal.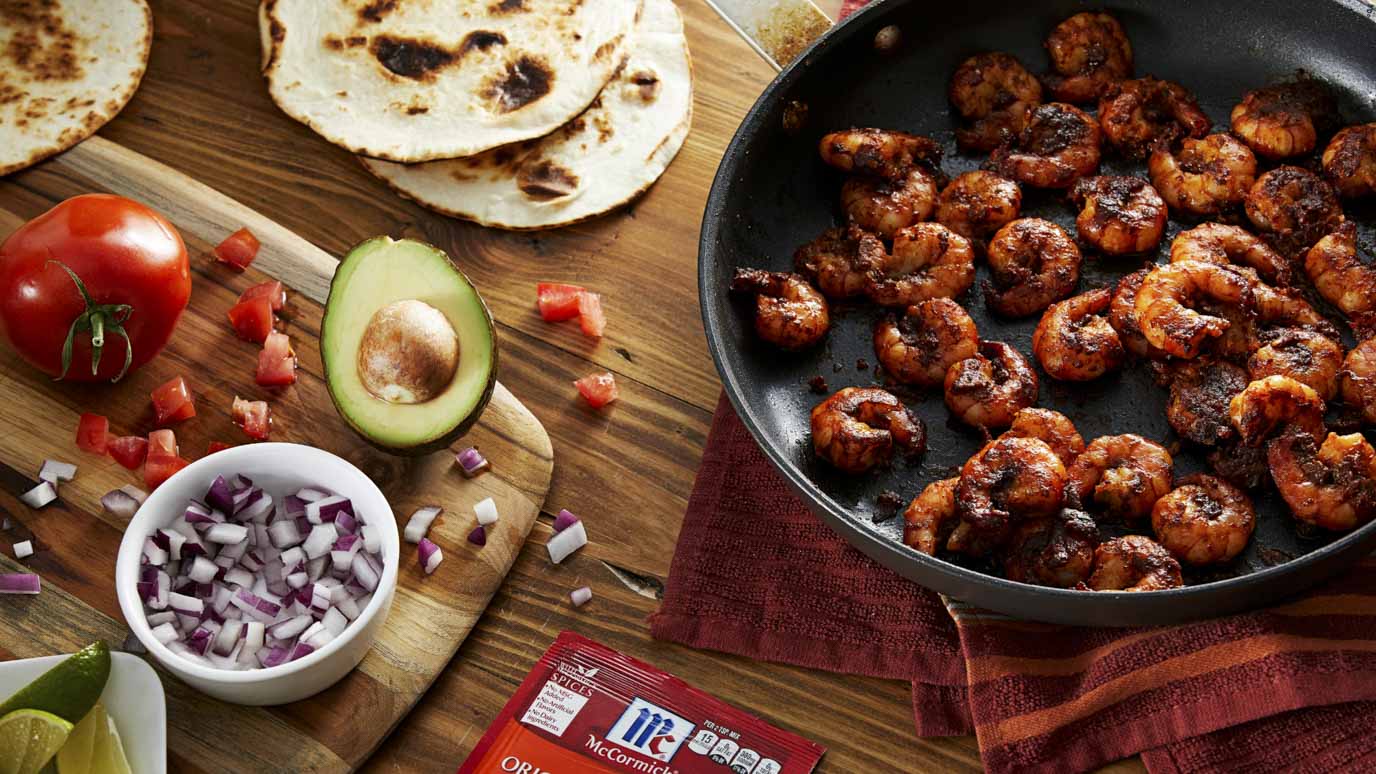 Everyone loves Taco Tuesday, and these upgraded shrimp tacos are a must-try. Thanks to the magic of taco seasoning, you can get well-rounded taco flavor in an instant — so much better than measuring multiple seasonings — and have dinner on the table in just 15 minutes. These shrimp tacos taste delicious with classic toppings, like lettuce and sour cream, or with homemade Corn Salsa Fresca.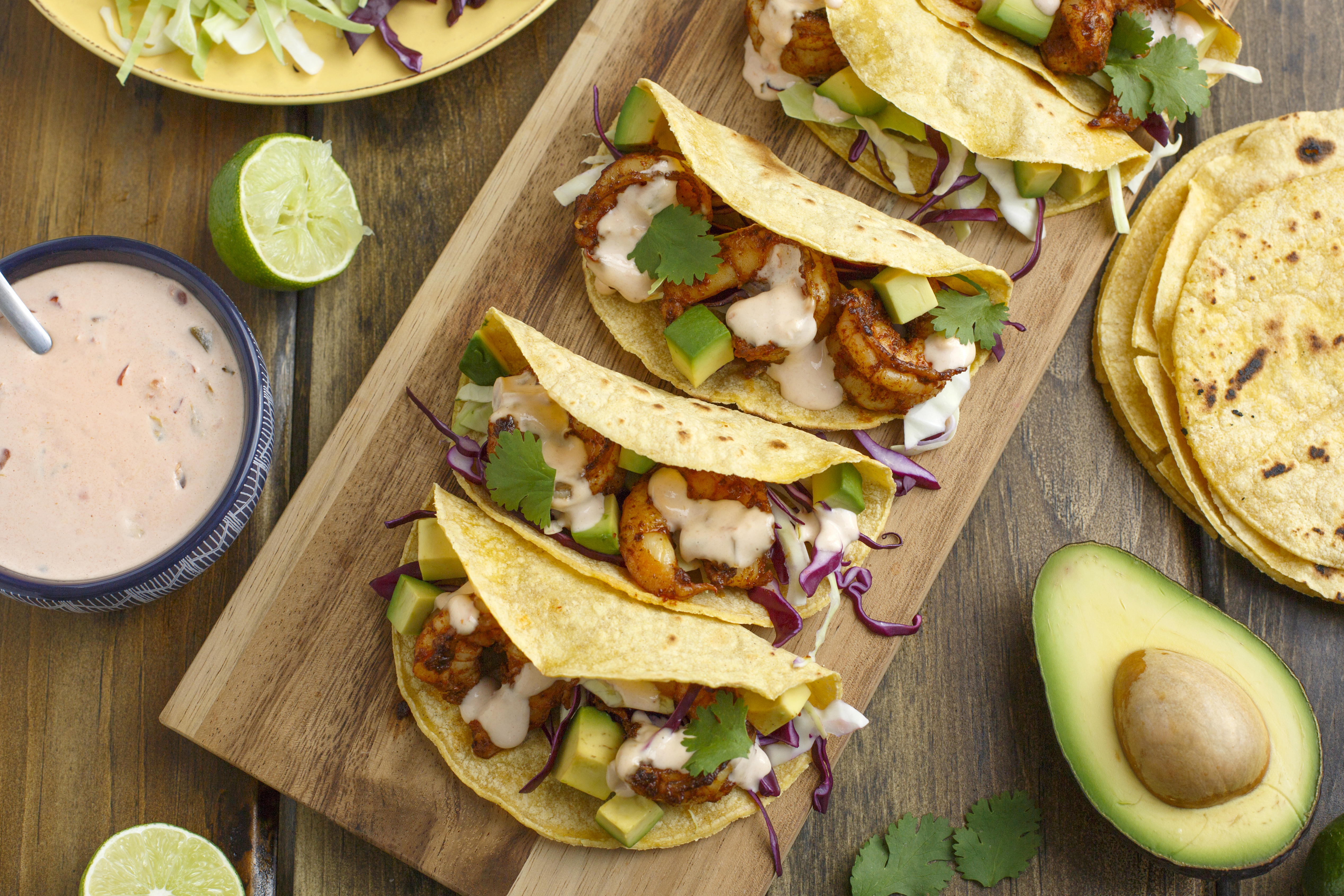 Another soon-to-be-favorite for taco night! A zesty cumin, chili and lime seasoning makes each bite fresh, juicy and absolutely delicious, while a homemade lime-infused salsa tones down the heat. Serve these as a main course with easy Summertime Slaw on the side, and consider making a double batch of shrimp for leftover shrimp taco salads.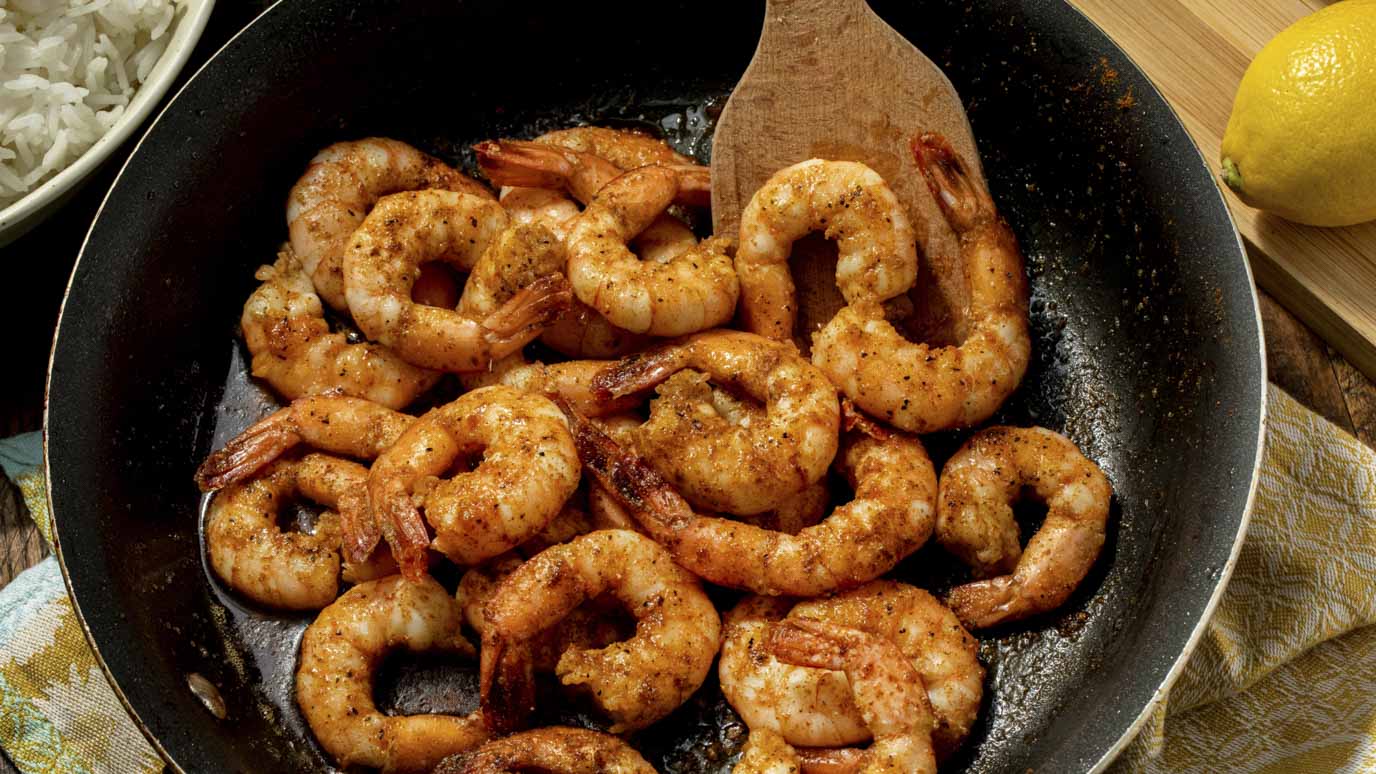 In the mood for soul food? Give these Louisiana-inspired Cajun shrimp a try. This three-ingredient recipe — all you need is shrimp, butter and McCormick® Perfect Pinch® Cajun Seasoning — comes together in just 10 minutes, so it's perfect for busy weeknights or making your lunch in the morning. Add the shrimp to leafy green salads, stuff 'em into homemade wraps or burritos, or pair them with rice and sautéed onions and peppers for a well-rounded meal. 
Buttery, garlicky and utterly delicious, shrimp scampi is the ultimate "luxury" comfort food. Our shrimp scampi recipe keeps it simple, combining butter and white wine with classic seasonings, like garlic and parsley, to let each ingredients' flavors shine. Serve it with rice or orzo, ideally with some Herb Garlic Bread on the side.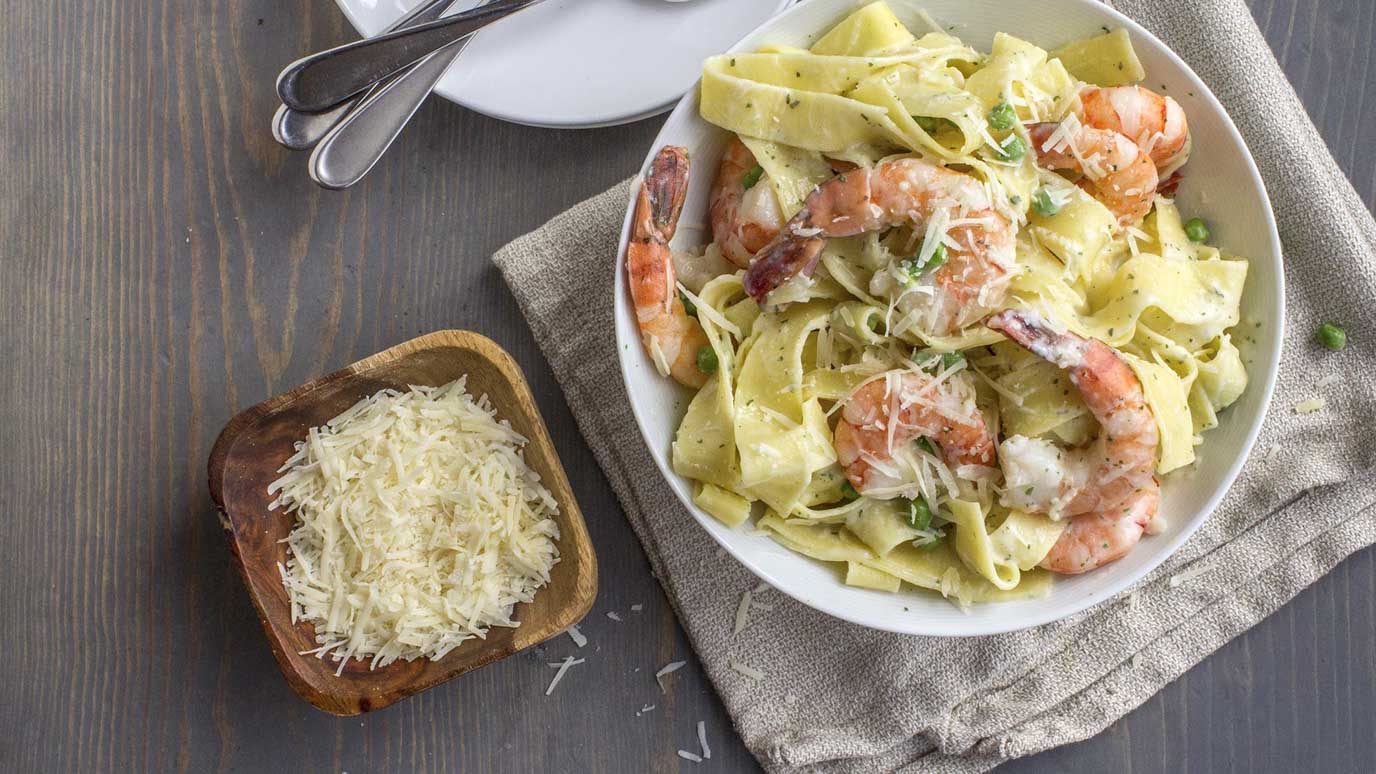 Fettuccine alfredo is our favorite comfort food, as this basil-infused take on a classic is luxurious without being too heavy. It's bursting with fresh warm-weather flavors, thanks to the green peas and basil, but it's also adaptable to use whatever's in season. Try it with fresh spring asparagus, tender spinach greens or roasted summer tomatoes to mix things up.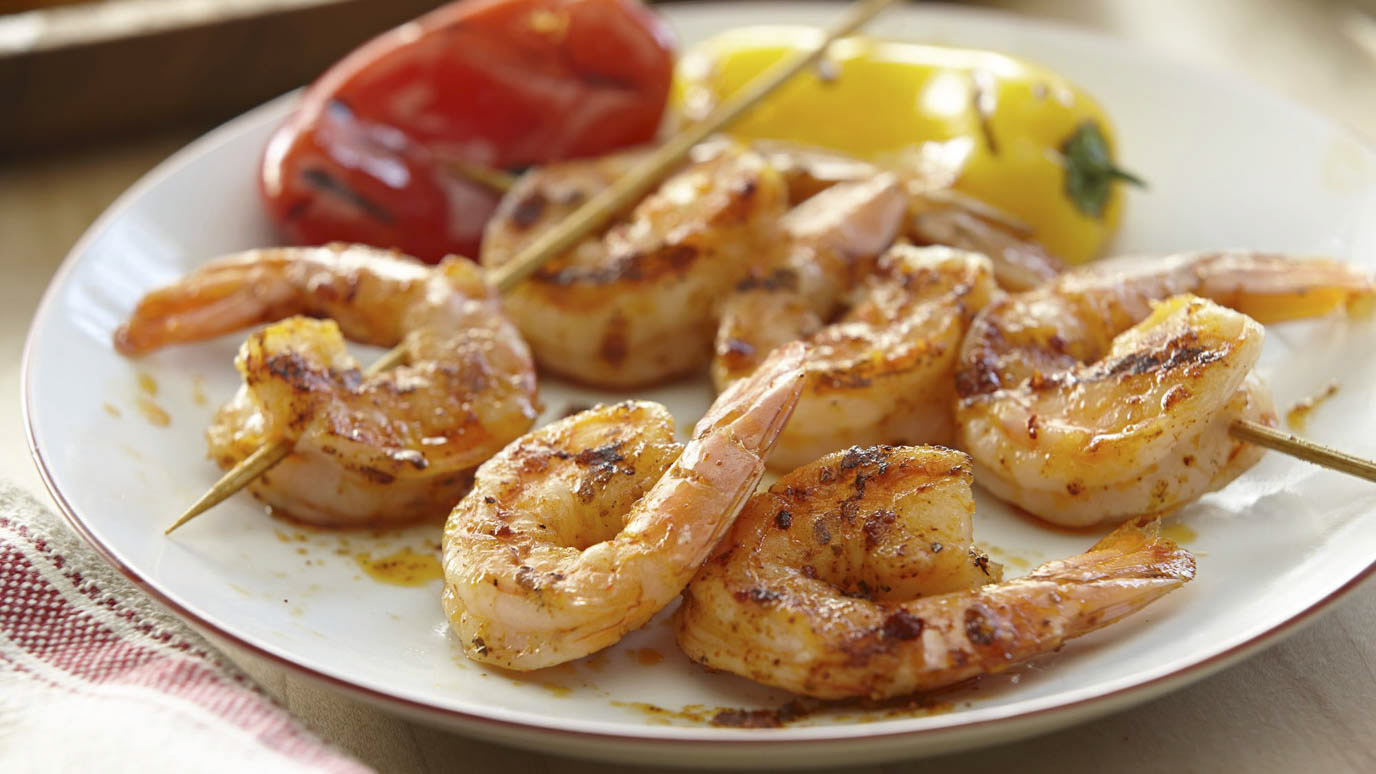 It's grilling season, and grilled shrimp deserve a spot on your cookout menu all summer long. This Southwest-inspired recipe blends smoky chipotle chilies, earthy cumin and zippy oregano for a bold main course. Use the shrimp in place of chicken in this Southwest Black Bean Salad, and try adding leftovers to Spicy Southwest Grilled Cheese.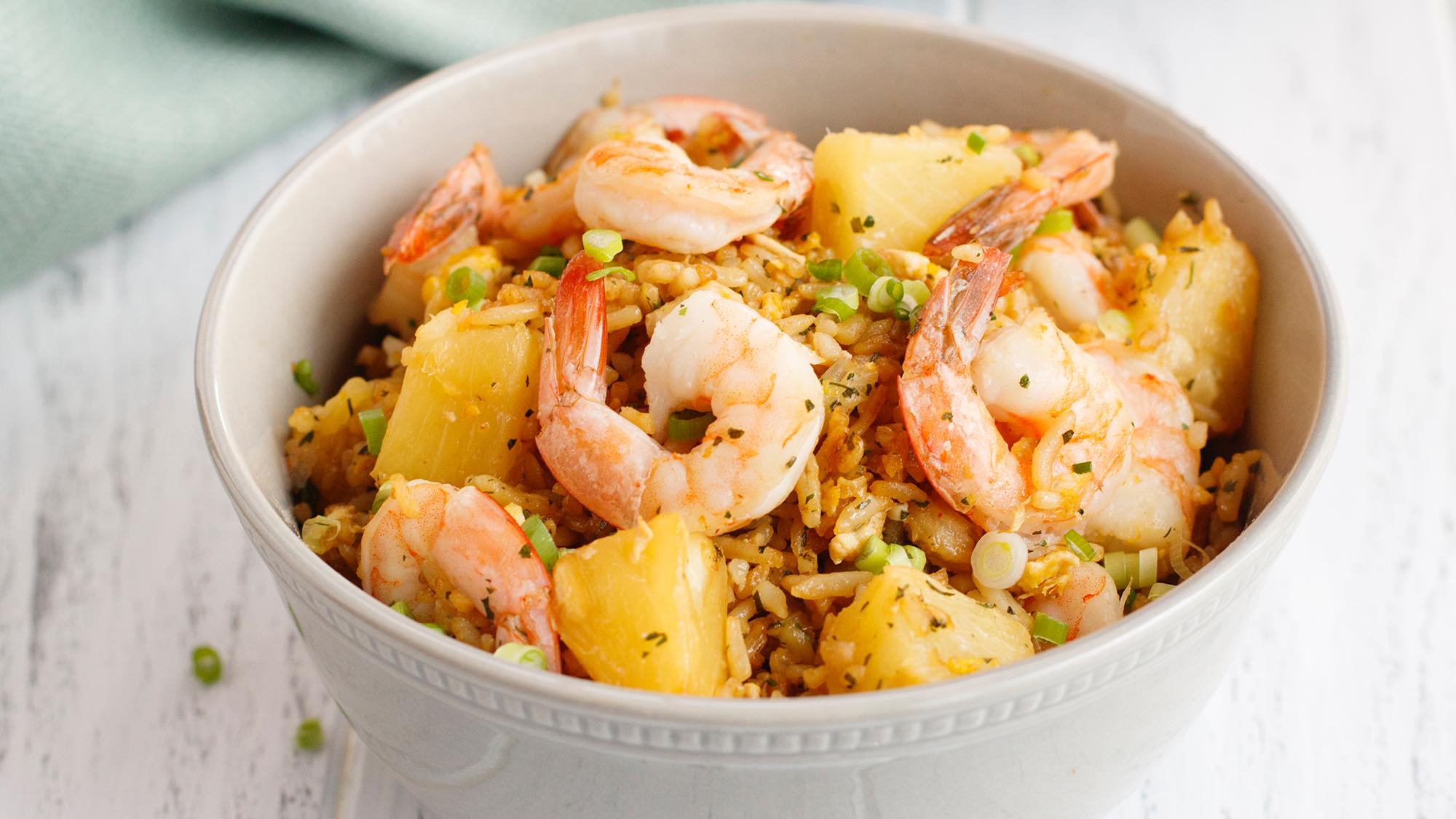 Shrimp is a staple in Thai cuisine, and this easy shrimp fried rice recipe brings the flavors of Thailand to your table. Pineapple, cilantro, ginger and soy sauce combine to make an irresistible sweet and savory sauce that pairs perfectly with delicate shrimp. Fried rice is best when it's made using leftover rice that's been stored in the fridge overnight, so cook your rice on the weekend to meal prep this recipe quickly during the week.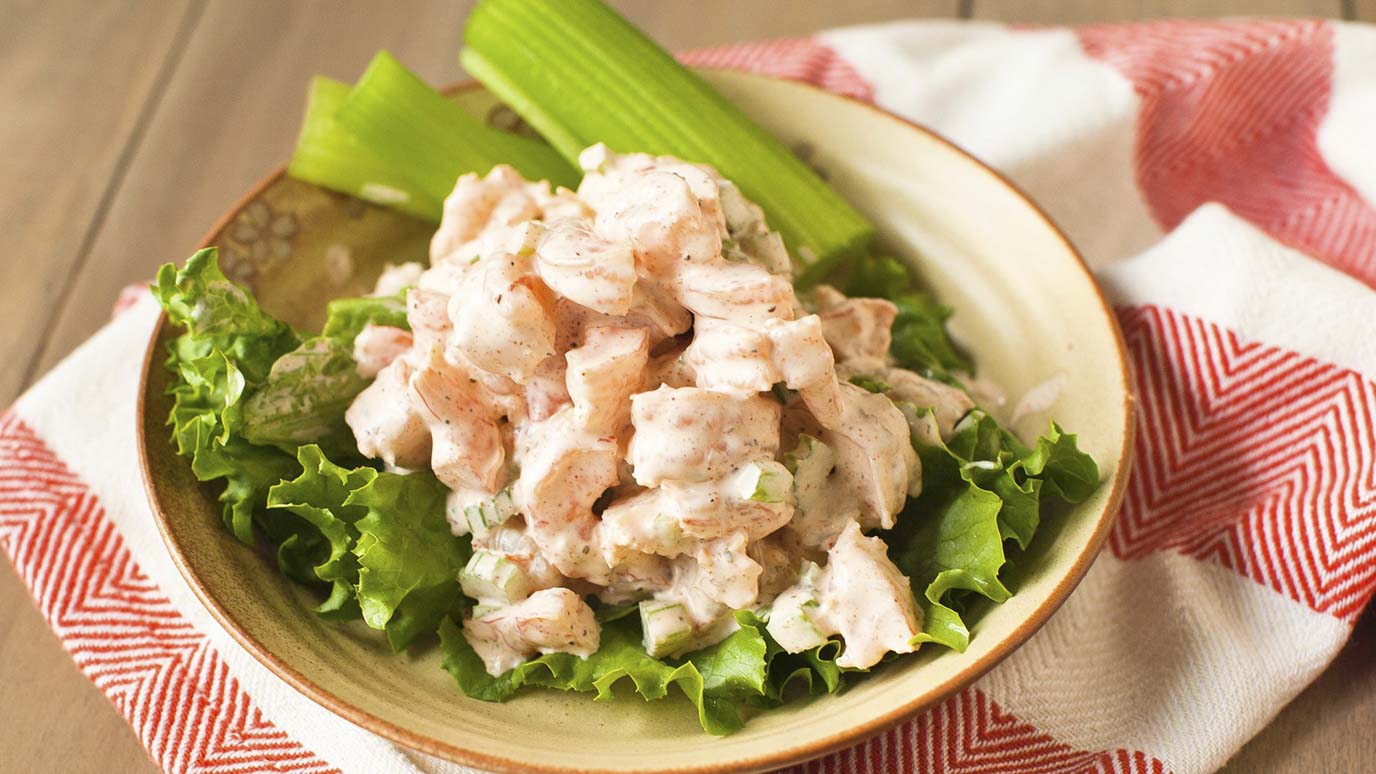 Flavorful, light and refreshing, this shrimp salad is ideal for warm-weather days. It's seasoned with McCormick® Golden Dipt® Shrimp & Crab Boil Spice, a blend of invigorating spices including coriander, mustard seed and dill seed, for cookout-inspired flavor. Serve on a bed of butter lettuce, or use the filling to make shrimp rolls. 
Keep on Exploring Easy Shrimp Recipes & Articles
If you love these shrimp recipes, you've got to check out these other easy shrimp recipes:
Save your favorite easy shrimp recipes and organize your ingredients with our online meal planner.  You can also make meal prep simple by creating a Flavor Profile, so you can store your favorite recipes and create grocery lists for easy shopping.