Q: When is a vegetable not a vegetable?
A: When it's a fruit.
Most of us can't help treating tomatoes as vegetables, because of their savory umami flavors. In fact, their biology — they grow from flowers and contain seeds — technically makes them fruits. Whatever you call them, they're scrumptious.
The tomato originally came from central and south America, but spread throughout the world from the 17th century onward. Now, we all get to enjoy its tangy taste, and there is no shortage of tomato recipes to choose from. Here are some tomato dishes that give this humble fruit a chance to shine.
Tomato salads
Tomatoes are practically a legal requirement in many salads. This Cucumber Tomato Salad is one of our favorite cherry tomato recipes, adding cucumbers to create a cool, tangy salad perfect for a hot day. Red onion and balsamic vinegar bring a sweet, tangy taste to the party. For an extra layer of flavor, crumble some feta cheese on top.
Not all salads have to be raw. This Grilled Tomato Caprese Salad recipe uses tomatoes a little like steaks, topping them with McCormick Grill Mates Smoky Montreal Steak Seasoning and grilling them with slices of chewy mozzarella cheese. The tomatoes and white cheese, along with a little basil, make up the colors of the Italian flag, celebrating the origins of this legendary dish.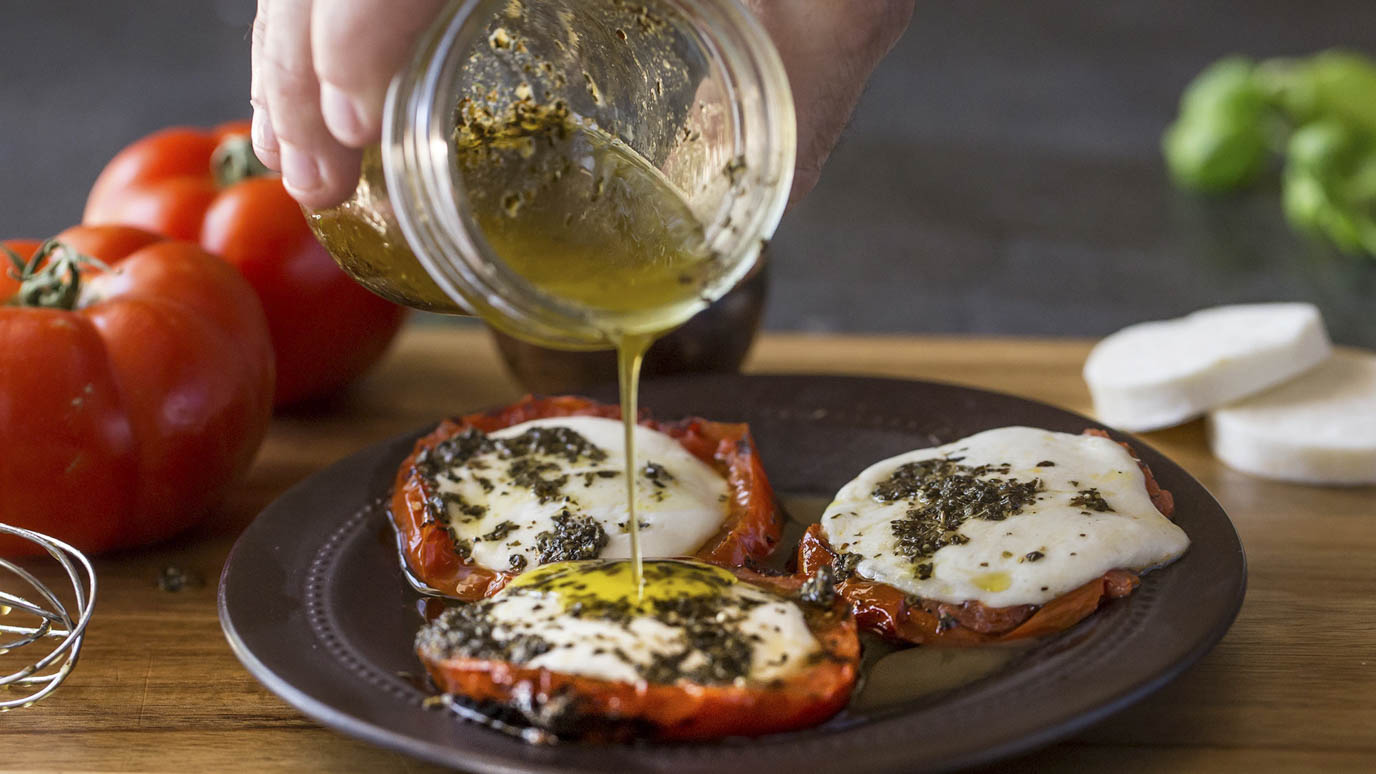 Tomato soup
Tomatoes aren't just for hot days. What's more comforting than a rich, warming homemade tomato soup? Check out this Roasted Tomato Soup recipe for a perfect example of this simple, classic dish. Roasted tomatoes take on a new, deeper flavor than the raw alternative, especially when paired with garlic and onions. Combining them with vegetable stock for taste and rice for extra body creates a thick, creamy soup that goes well with a gooey melted cheese sandwich.
Tomato salsa
Tomatoes don't have to take center stage to make a recipe sing. They can often be part of the backing lineup. This 15-minute Homemade Salsa recipe is a great example. Cilantro and lime turn the humble tomato into a southwestern-themed condiment that can add a little zip to a range of dishes. Try as you might, you won't find anything quite like this fresh salsa recipe in a jar.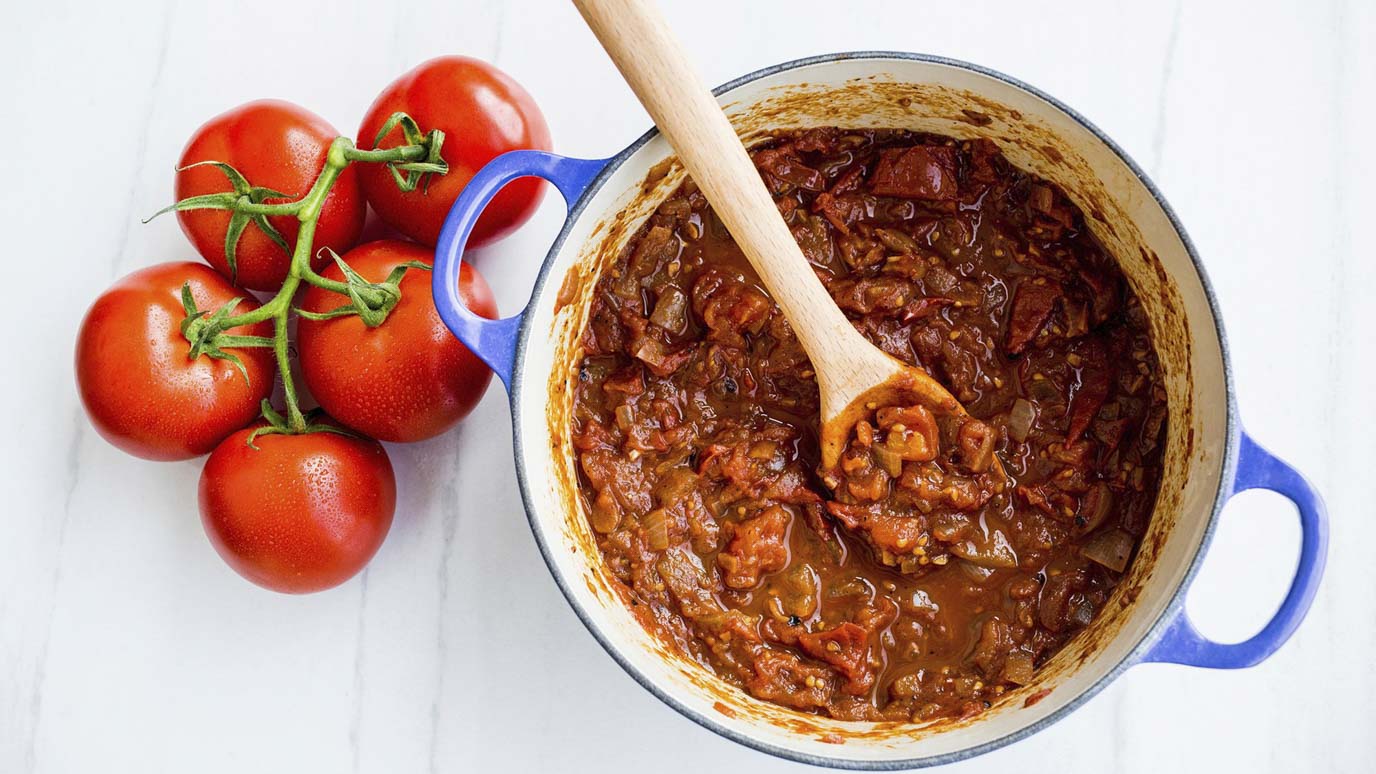 Tomatoes for dinner
Sauces like this one are great for pasta dishes like our Pasta with Roasted Tomato Sauce recipe. It comes with its own modified sauce, which goes heavy on the olive oil and garlic as a roasting dressing for plump plum tomatoes. Browning the tomatoes in the oven along with McCormick Perfect Pinch Italian Seasoning makes the perfect base for a sauce that pairs perfectly with a little penne. Just remember, when saucing pasta, less is more; coat, don't drown.
For a more substantial protein-based meal, check out our Grilled Tomato Bruschetta Chicken recipe. It's simple, featuring just five ingredients, and fast, but it will wow you on the plate. It features a bruschetta topping, which is a taste-packed chunky tomato-based sauce usually put on bread. The other secret that makes these grilled chicken breasts sing is our Lawry's Signature Italian with Garlic, Onion & Herbs Marinade, which brings a taste of Italy to your plate.
Tomatoes' distinctive color and burst-in-the-mouth flavor have wowed diners for millennia. Try these dishes to continue a rich tradition of tomato-based recipes that span space and time.
Love These Recipes? Try These Tomato Pasta Recipes!