Want to have your cake and eat it too? Here's the good news: You can! Simply keep on making new, delicious cake recipes at home.
Whether you crave a spice-laden carrot cake recipe or an eye-catching red velvet cake recipe, there's nothing like the smell of a fresh-baked cake wafting from your oven, briging back all those sweet, nostalgic memories of dessert recipes you loved as a child.
With Cake Recipes, Variety Is the Spice of Life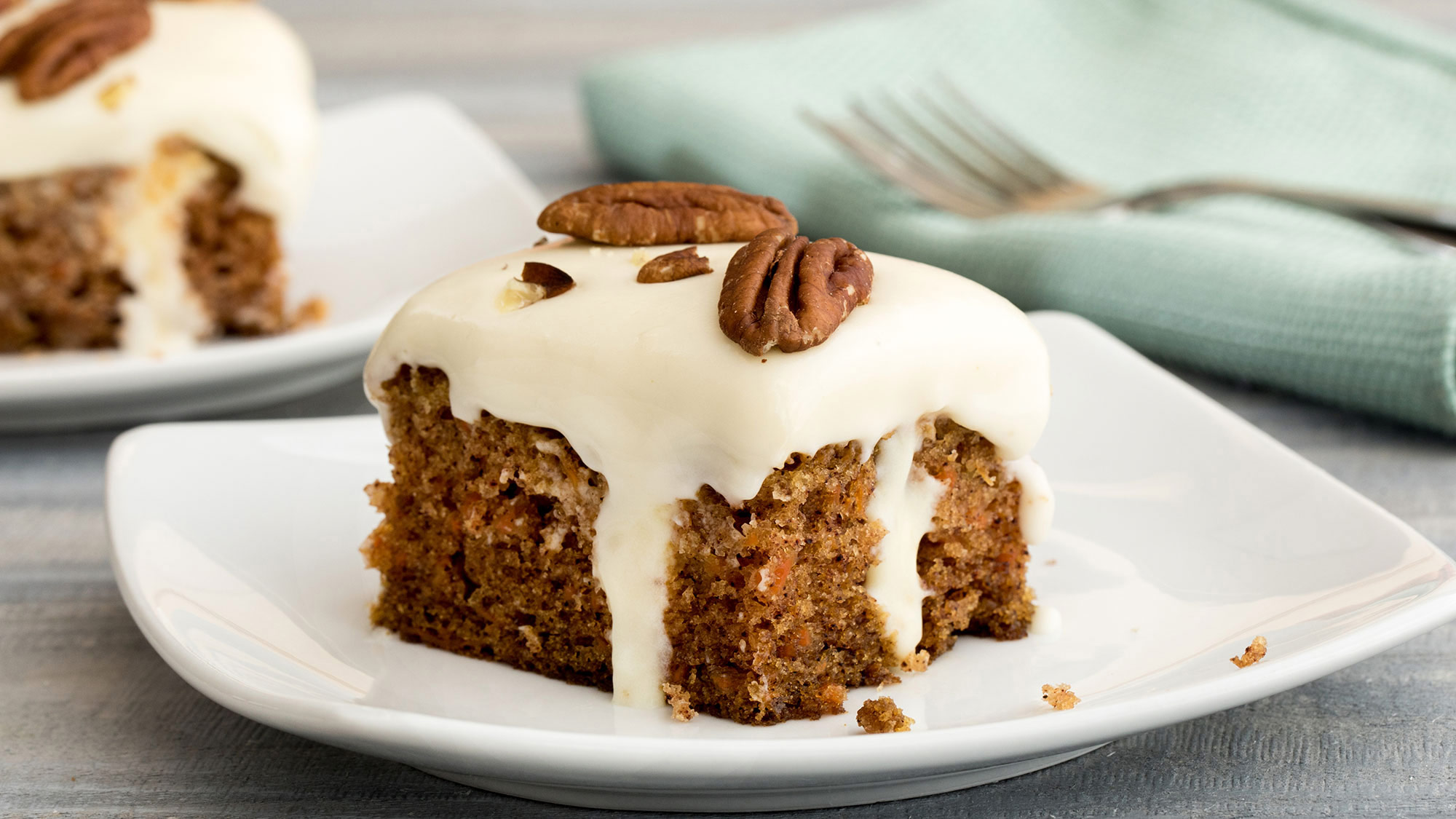 Naturally, traditional birthday cake and Christmas cake are ever-popular seasonal choices. But expanding your repertoire of cake recipes will delight friends and family as you dish up decadent desserts year-round.
Mix it up by making a tres leches cake recipe, chocolate cake recipe, bundt cake recipe or vanilla cake recipe. And with so many of these recipes photo-ready once baked and decorated, you'll never run out of beautiful homemade cakes to share on Instagram! 
Let's explore eight easy cake recipes that you can make today.
From Chocolate Cake to Rainbow Cake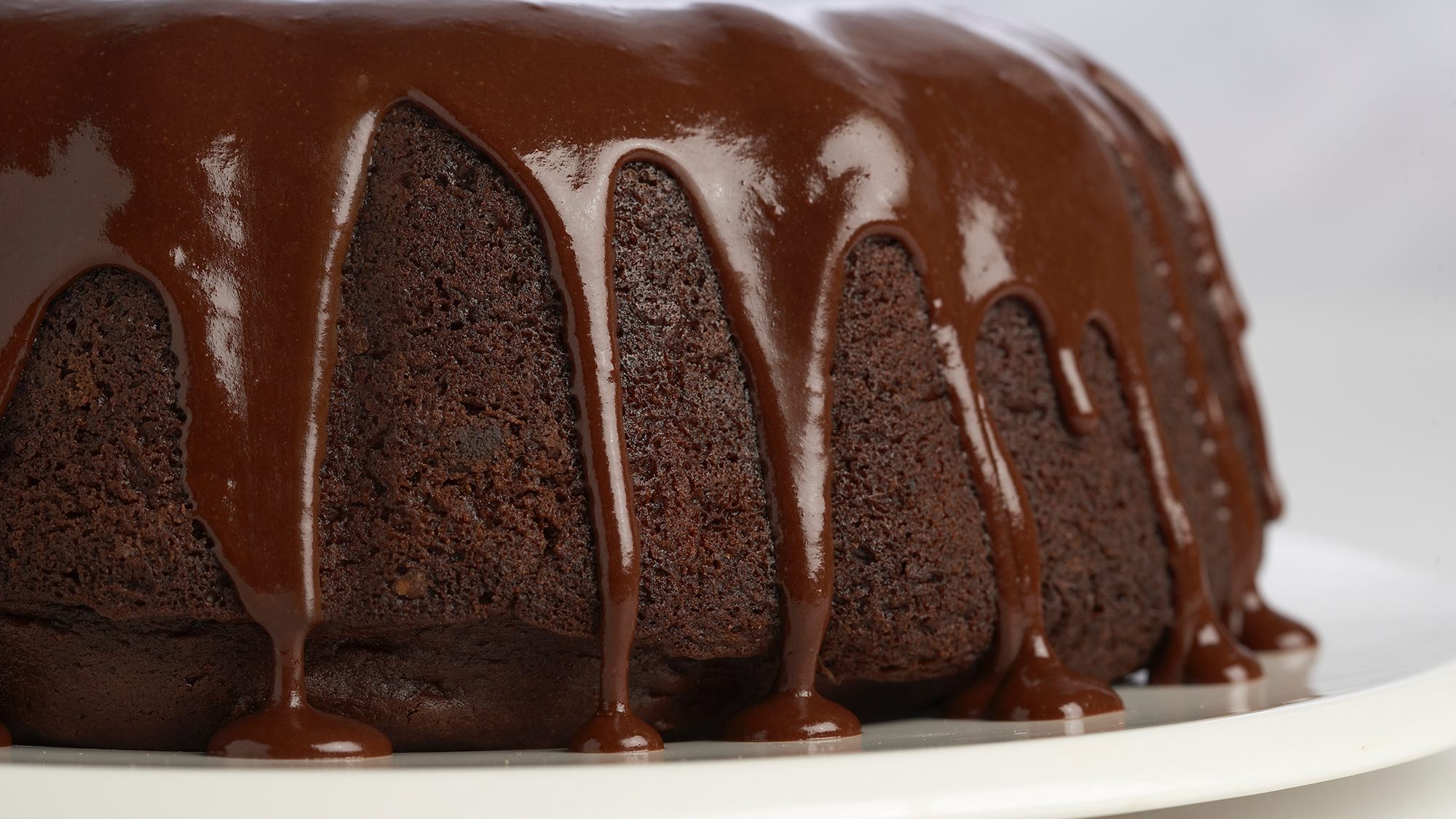 Combining devil's food cake mix and chocolate instant pudding mix, this decadent chocolate cake recipe is easy to make. Studded with semi-sweet chocolate chips and coated with a rich chocolate glaze, it's the perfect finale for your next big family dinner.
Our Pure Vanilla Extract adds a sweet, distinctive flavor. Seeking variety? Substitute another extract like Pure Almond Extract.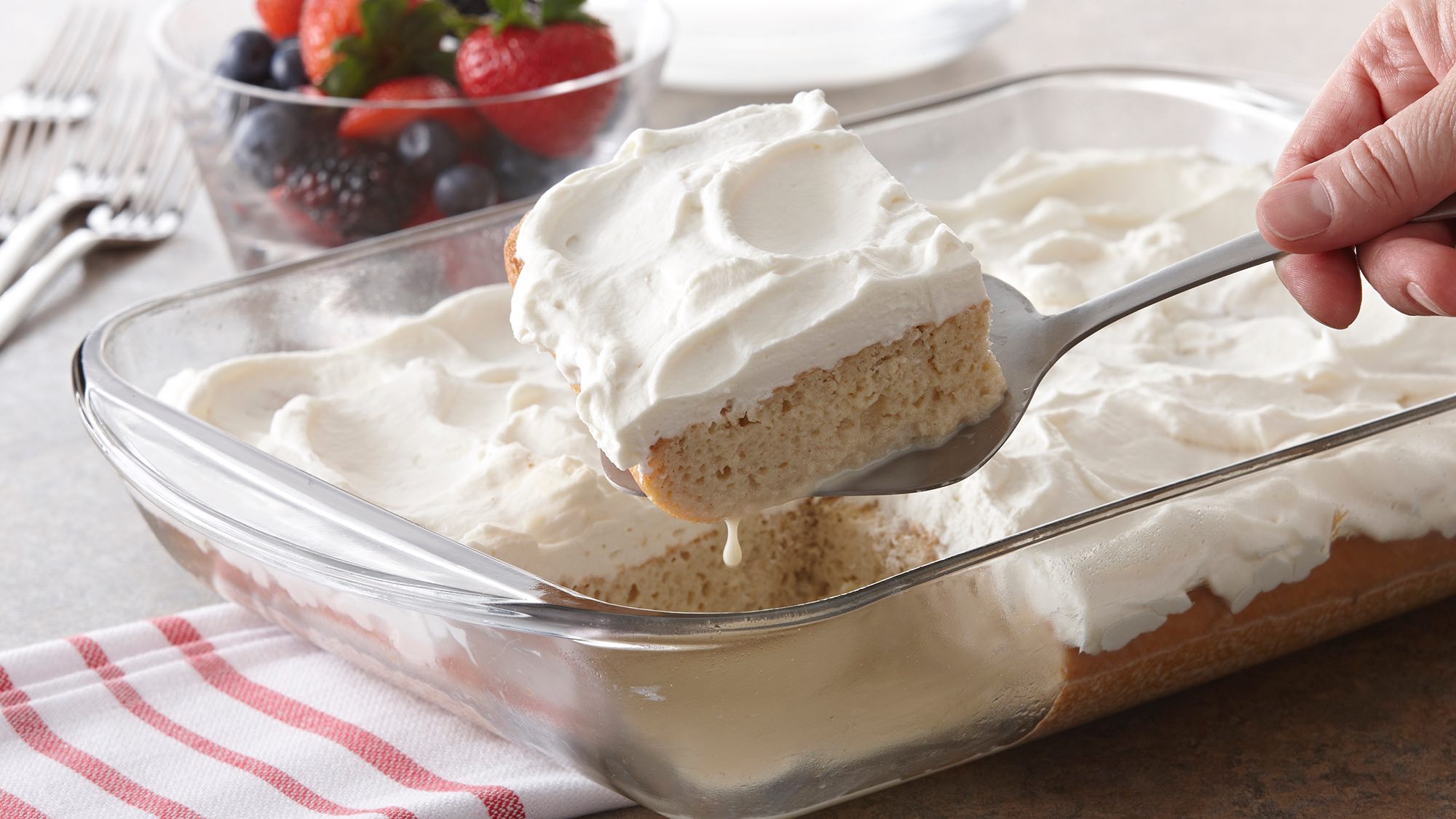 Tres leches cake is a perennial dessert favorite everywhere from Mexico City to Miami.
This moist, dense variation of sponge cake is soaked with sweetened condensed milk, evaporated milk and heavy cream. With a touch of Ground Cinnamon and a rich, frothy layer of whipped cream, this is a dessert recipe to keep on repeat.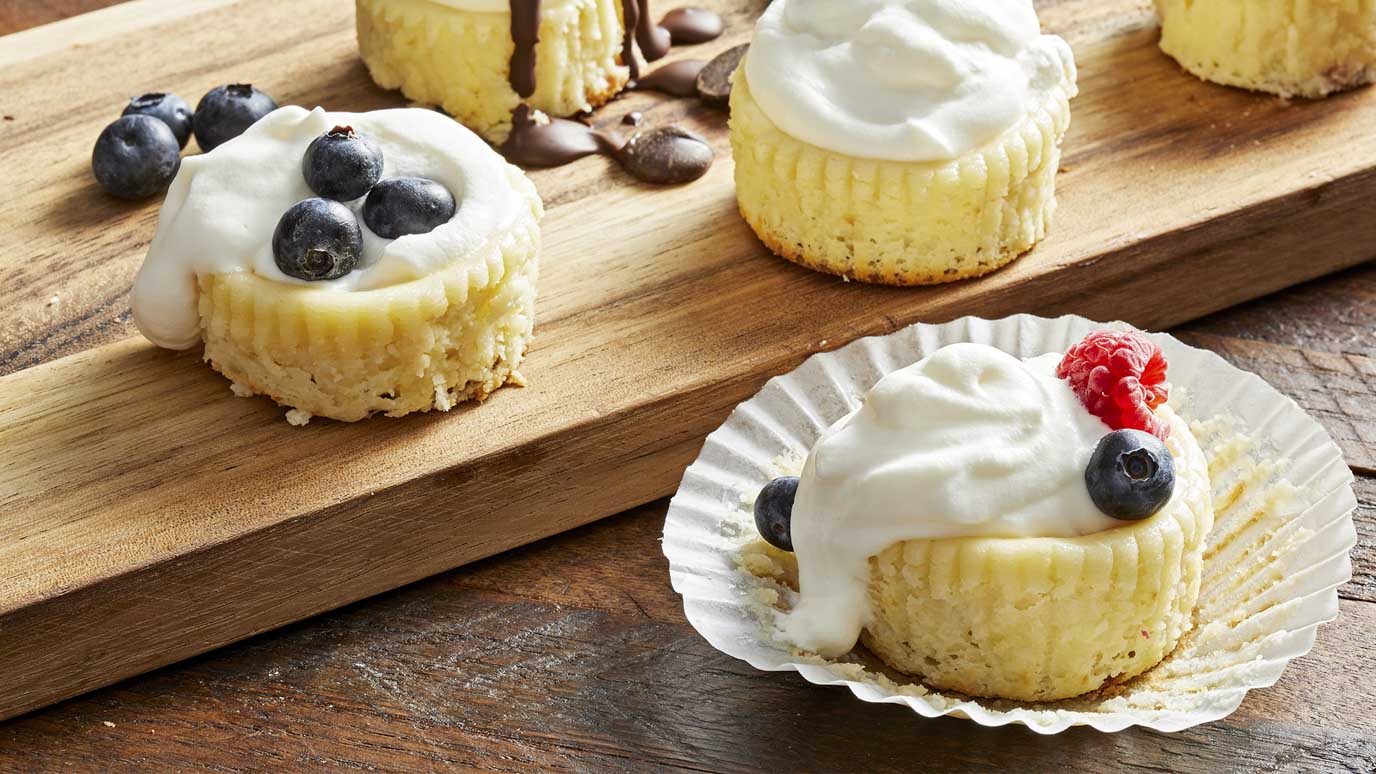 Bite-sized cheesecakes? Sign us up! These cupcake-style treats – infused with Pure Vanilla Extract and Pure Almond Extract – work wonders at a party. Choose your favorite fruit garnish, from blueberries to mandarin orange slices ... whatever you have on hand!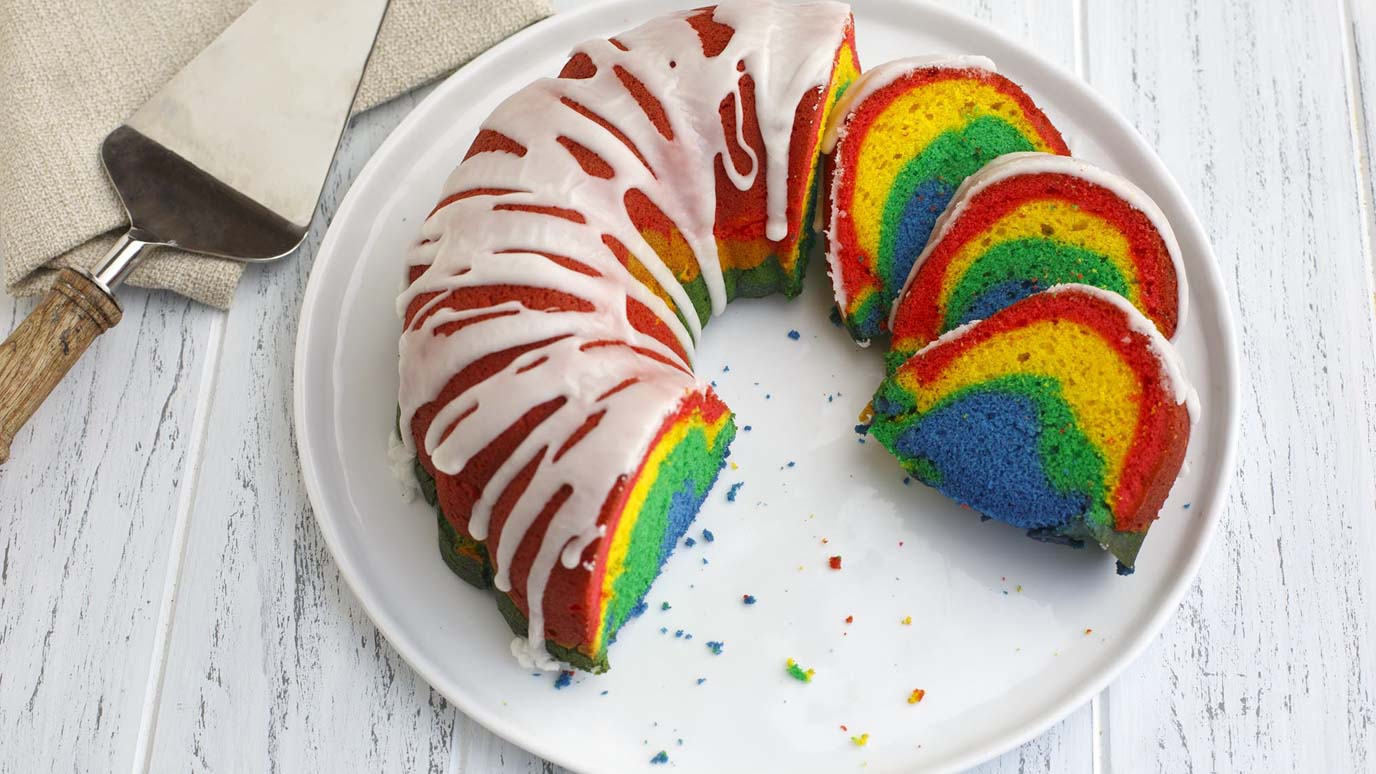 If you love a tasty bundt cake, you'll go wild for our rainbow cake variation. It's fun to bring out those vivid red, green and yellow hues with Assorted Food Colors & Egg Dye.
Flavored with Pure Orange Extract and drizzled with a confectioners' sugar glaze, this rainbow cake takes your celebrations to new heights.
Choose Your Favorite Vanilla Cake Recipe
Hungry for a good old-fashioned pound cake recipe? Seasoned with Ground Nutmeg, this recipe is a satisfying dessert that tastes even better with strawberries or ice cream.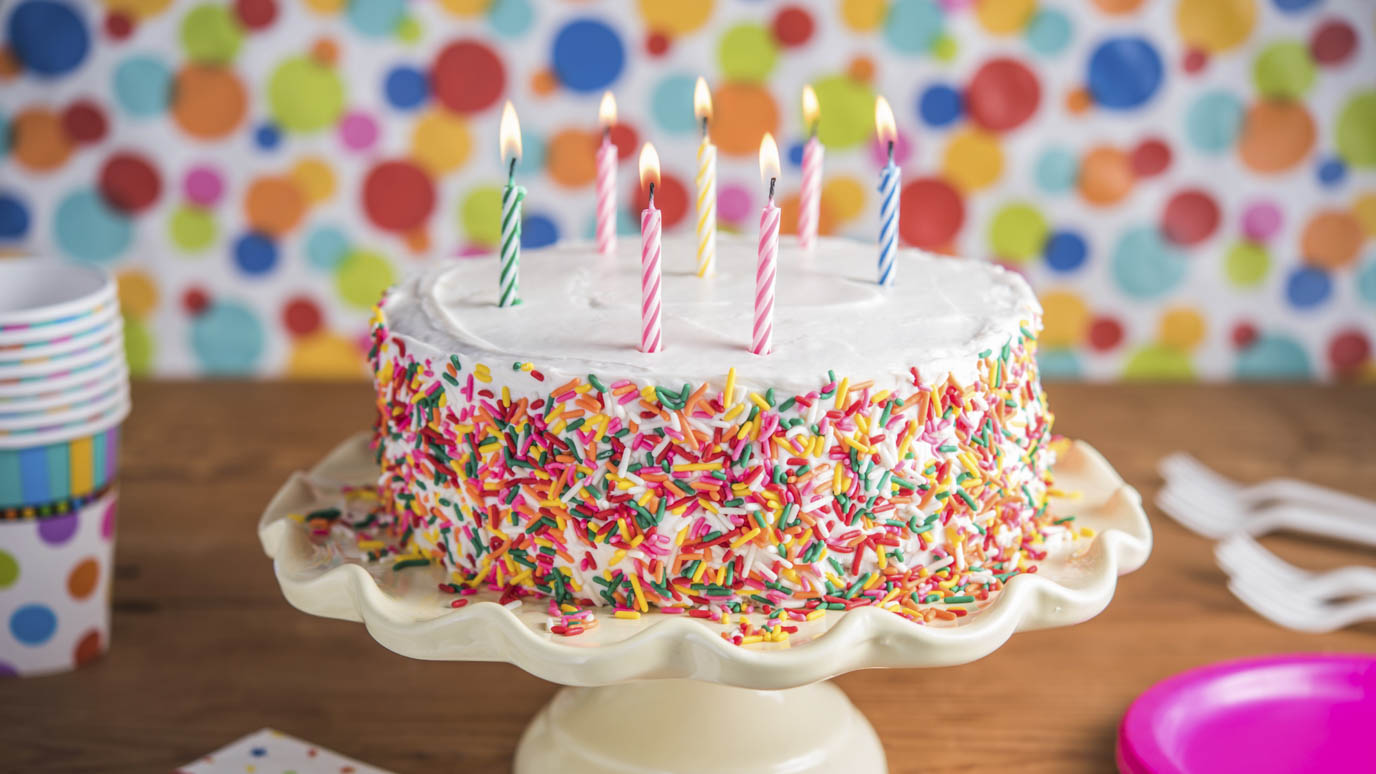 For fans of simple layered cakes or kids who want the prettiest birthday cake around, this recipe is it. It's easy to make with yellow cake mix and Pure Vanilla Extract.
After you dig into the white frosting and colorful sprinkles, a layer of fruit preserves provides a tasty treat to remember.
It's Time to Taste This Vanilla Frosting Recipe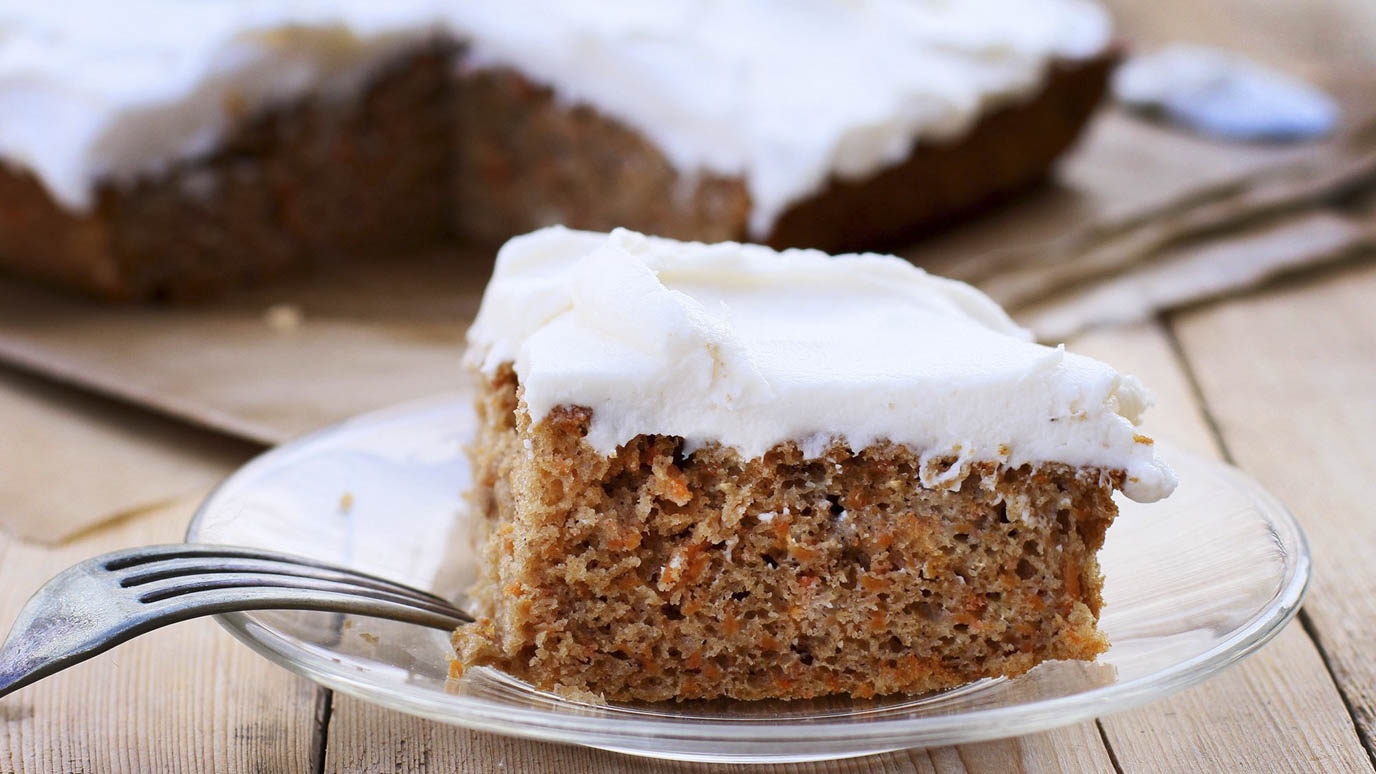 While carrot cake is a dessert most people tend to enjoy around the Easter holiday, our carrot cake recipe is so irresistible, you'll want to add it to your year-round rotation. Unlike some cakes that boast just one sweet flavor profile accentuated by frosting, this recipe for carrot cake has unmatched depth of flavor thanks to the sweetness of carrots combined with the warmth of cinnamon and nutmeg. The addition of crushed pineapple brightens up and lends extra moisture to the cake while balancing the crunchy bits of chopped pecans throughout. Topped with a lavish vanilla cream cheese frosting, this carrot cake really can't be beat!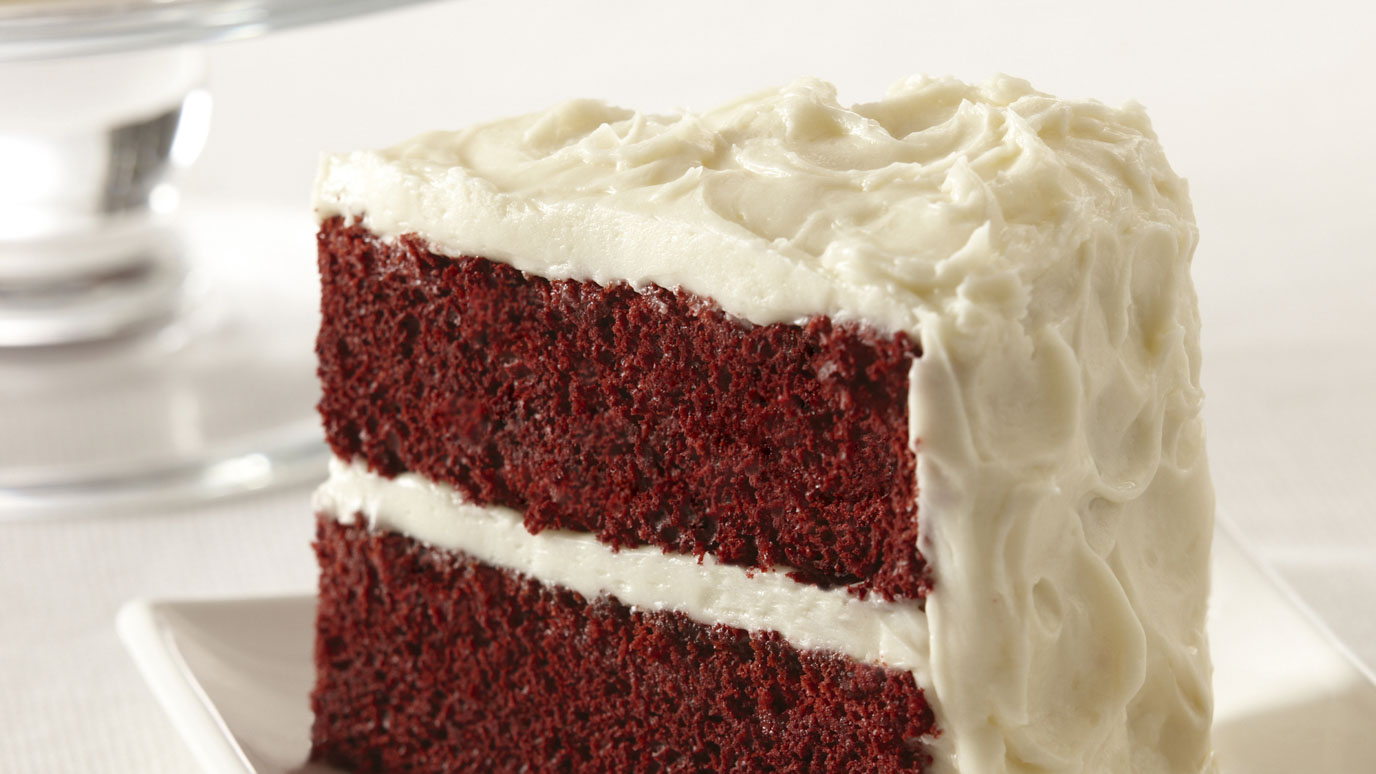 This easy red velvet cake recipe is here to help impress your guests during the holidays or any other special occasion. We know that baking can sometimes seem overwhelming, so our recipe for red velvet cake includes a box of German chocolate cake mix. Ready in just 45 minutes, this cake recipe features the perfect combination of cocoa, vanilla and tangy sour cream for a superior flavor that's hard to beat.
Much more than just a red-tinted cake, this recipe uses the "one bowl" method to help cut down on mess while making the batter all at once, instead of separating the wet and dry ingredients before mixing them. The best way to take this moist red velvet cake over the top is to cover it in a silky layer of cream cheese frosting.
Looking for more easy dessert recipes? Check out some of our favorite cupcake recipes: