Nearly every culture has its own form of dumpling, from Italian ravioli to Indian samosas, and the process to make—not to mention master—these delicacies takes a lot of time and even more skill. While it's way easier to buy a package of frozen empanadas or gyoza, it's way more fun (in our opinion, anyway) to make the dumplings yourself.
When it comes to Chinese dumplings, the variety of fillings, flavors, and folds are endless. To help us learn some of the basics in preparation for National Dumpling Day, we turned to local dumpling aficionado Dale Talde. At his restaurant Rice & Gold in New York City, Talde and his team serve riffs on classic combinations—think ruben potstickers and shrimp and bacon shu mai.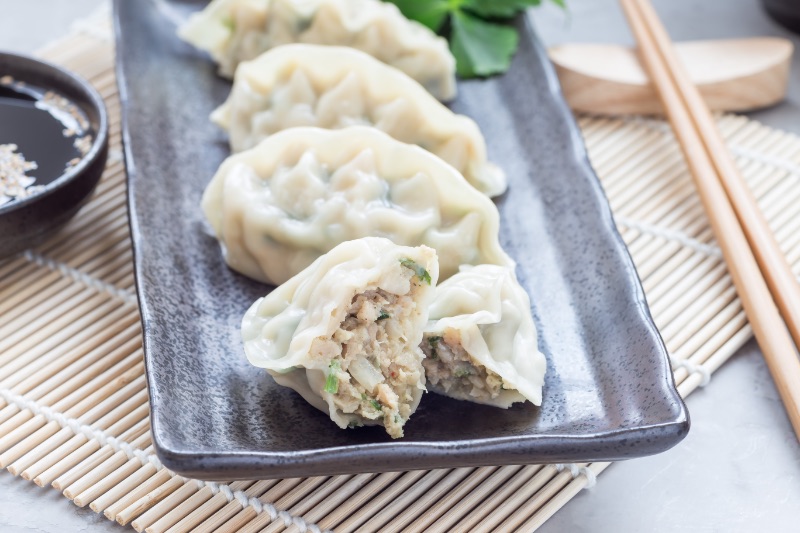 Here are Talde's tips and tricks for making Chinese-style dumplings at home:
If you've never made dumplings before, start with wontons.
"Especially if someone lacks the dexterity or feels like they're not coordinated enough, wontons are the easiest dumpling to make and cook. Put meat in the center of a wrapper, fold up the sides to make it look like a pouch, then boil it until it floats."
Once you've perfected the wonton, try out potstickers.
Since "it's a two-part cooking method and there are multiple folds," Talde considers potstickers to be an intermediate-level dumpling.
Upon mastering potstickers, you're ready for bao work.
"The hardest dumpling of all is the xiao long bao, the soup dumpling. That's advanced, advanced, advanced level."

No matter what kind of dumpling you're making, be sure to start off with a vision.
"You should model your dumpling-making off something that's dope," Talde sats. "Like, I love these pork-and-chive dumplings from this place. I want to make them. Now you have this basis."
Let other people do the work for you.
In other words, it's okay to opt for already-seasoned filling. Talde recommends buying premade wrappers, too. "If you go into any butcher shop in a Chinatown, they'll have seasoned pork for dumplings already minced up. You've just got to buy it." As for the wrappers, Talde says, "When you're on your twelth time on making dumplings, then think about making your own dough. But otherwise, no. That's a lot of work."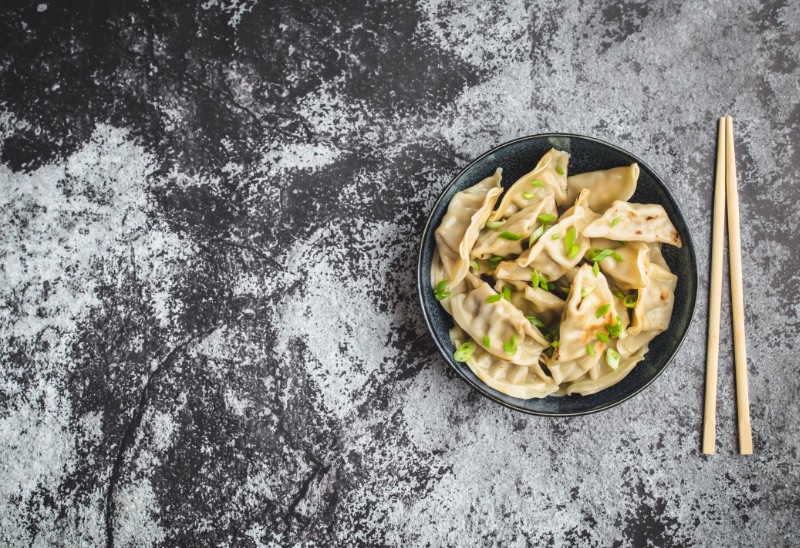 Do your due diligence.
According to Talde, one of the biggest failures in DIY dumplings is a disconnect between wrapper and filling. "The wrapper will dictate what type of dumpling you're doing. If you have a thin wrapper, it's meant to be steamed or boiled. If you have a thicker wrapper, it's meant for a double cook, pan-fry, or deep fry. If you have the simple translucent skins, it's usually a seafood-based protein because it cooks faster. All these things have to be thought about before you dive into dumplings."
Don't overfill.
"The easiest mistake is over-filling dumplings. The balance has to be there. The texture has to be there. The number one thing about ratio is moisture content. If the filling is dry going in, it's gonna be dryer coming out. Typically I like something that's wetter inside—there has to be a certain amount of juiciness."
Stay away from braised meats.
Although Talde is of the mind that dumplings can be filled with pretty much anything, there's one ingredient he avoids: braised meats. "There's no texture and with dumplings, you want texture."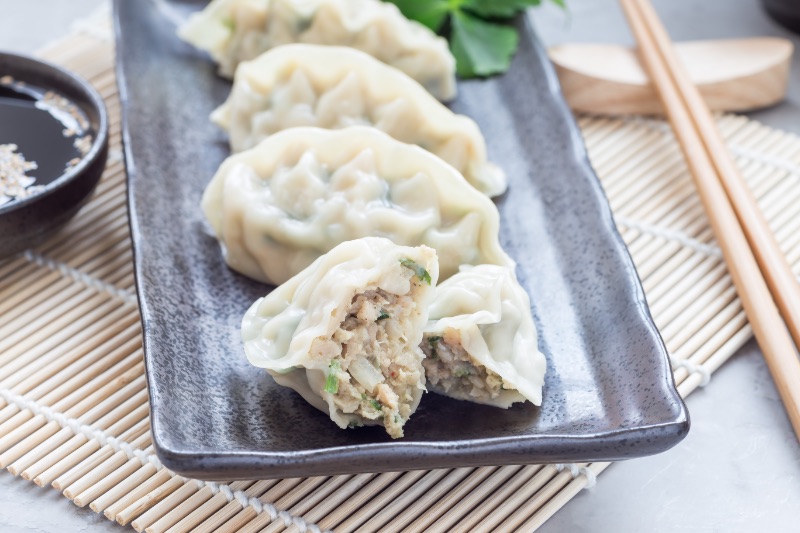 Remember that opposites attract.
"With dumplings, contrast is what you're looking for. If it's soft, there's also a bounciness to it. If it's steamed, then it's also panfried on the bottom and it's crunchy. The dipping sauce is salty but also a little bit sweet and definitely has sour to balance the rich fattiness of the inside. I want something that's different in each bite."
Try, try again.
"Dexterity is not easy. It's really hard. Just do it. Make a dumpling, boil, and eat it. And then see what it tastes like. Then see what your seasoning needs."
Make it a party.
"A lot of hands make little work," Talde says. "Get some friends over, open up a bottle of wine, make two or three pounds of filling, get 150 wrappers. Everybody can make a couple dumplings, have a glass of wine, talk, and laugh."
This article was written by Nina Friend from Food & Wine and was legally licensed through the NewsCred publisher network. Please direct all licensing questions to legal@newscred.com.