It's all about the bowl nowadays. Artfully arranged, Instagram-ready smoothie bowls, vibrant with seeds, nuts and fresh fruit, and hearty breakfast bowls layered with grains, proteins and eggs, designed to jumpstart your morning.
This tropical acai bowl recipe demonstrates everything we love about the trend.

Coconut milk and vanilla extract add richness to a creamy base of blended fruit (including the popular superfood, acai), while a rainbow of blueberries, kiwi, chia seeds and coconut contribute eye appeal, texture, and a whole lot of flavor.
But you don't need to strictly follow smoothie bowl recipes and breakfast bowl recipes to end up with something great. Because the awesome thing about bowls is, once you get the general method, they're easily and infinitely customizable!
How to Make a Smoothie Bowl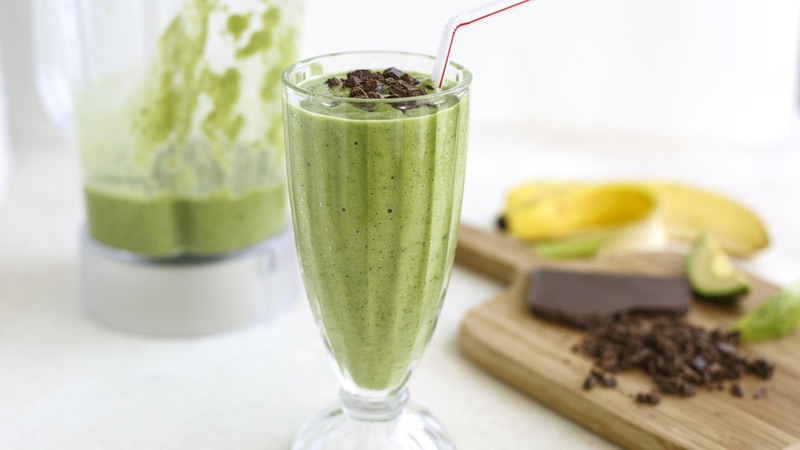 Start with a smoothie: The ideal base for a bowl is spoonable and thick (meaning, you don't want it to be too liquidy), so it can support rows of tasty toppings.

We're loving this gorgeously green Mint Chocolate Breakfast Smoothie, featuring a not-too-sweet combo of avocado, banana, spinach and agave, and this Orange, Papaya and Coconut Smoothie spiced with turmeric, cinnamon and nutmeg, which essentially looks like a sunrise in a bowl!
Pump up the volume with flavor. Extracts are an easy way to add panache to plain yogurt or blended fruit.

Use almond extract as an accent for fresh or dried cherries, punchy lemon extract as a partner for plump blueberries, or even cake batter flavoring, if you want to turn everyday breakfast into a real celebration!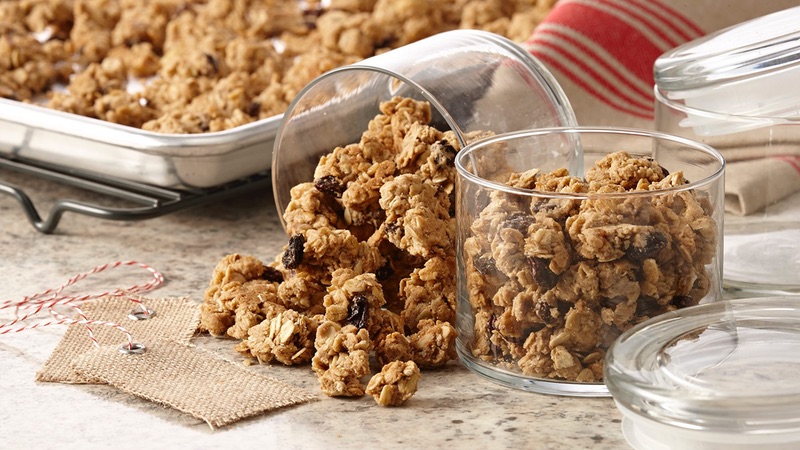 Give your bowl some bite: There's a reason you use a spoon for smoothie bowls, instead of sipping them from a straw. Goodies like Oatmeal Raisin Cookie Granola and Apple Pie Spice Glazed Walnuts bring a welcome crunch to the party, while a sticky coating of honey and ginger helps elevate basic fruit.

Get Saucy: Ready for the finishing touch?
Get Saucy: Ready for the finishing touch? Give your bowls a real "ta-da" factor, by way of syrups, chutneys and sauces. How does Peppered Date Syrup, Cranberry Chutney and Lime and Guava Caramel Sauce sound?
How to Make a Breakfast Bowl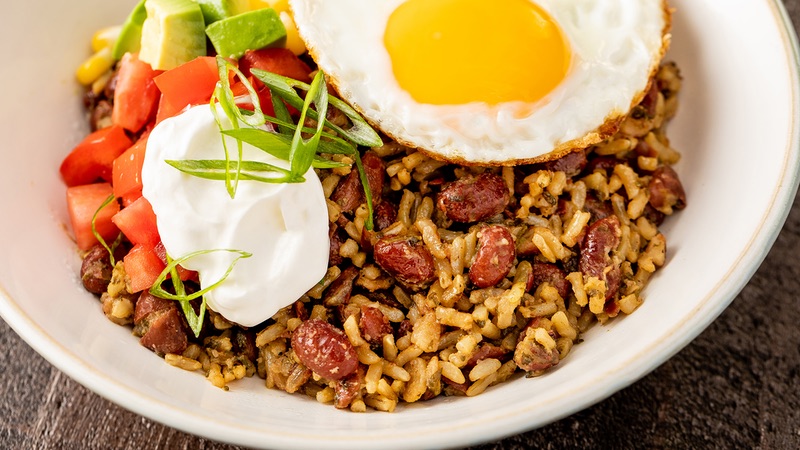 Decide on sweet or savory.
A breakfast bowl recipe can go either direction…think everything from Southwest-style Salsa Verde Rice Breakfast Bowls, to a Sorghum Breakfast Bowl with Cinnamon Roasted Sweet Potatoes, featuring one of our favorite gluten-free ancient grains.
And speaking of grains...

They make an ideal base for breakfast bowls, and there are so many hearty, healthy kinds, from the aforementioned sorghum, to protein-packed quinoa. Oats are another breakfast staple — try this Pumpkin Pie Spice Oatmeal.

Rice plays a starring role in Breakfast Dirty Rice and Coconut Breakfast Congee, while corn takes the lead in Herbed Asiago Polenta or Jalapeno Cheese Grits.
Bulk out your bowl.

Now that you've got a great foundation, it's time to choose equally dynamic toppings. Essentially, you can add in anything or everything you enjoy eating for breakfast, from Fluffy Eggs and Chives and Charred Sweet Potatoes and Summer Vegetables, to Herbed Sausage and Bell Pepper Hash and Vegan Chorizo.
Season with abandon.

Since they tend to contain "blank canvas" ingredients such as grains, eggs, meat and vegetables, breakfast bowls benefit from a whole lot of spice. So let your imagination run riot, with zesty blends like Black Garlic Salt, Adobo Seasoning with Pepper, and Everything Bagel All Purpose Seasoning.

Need more smoothie or breakfast bowl inspiration? Check out these smoothie recipes here or dig into more delicious breakfast bowls with these grain bowl recipes.