If we had our way, every night would be date night. Not just the romantic kind, mind you – we're talking palm dates here. This soft, sugary fruit has been cultivated in the middle east and North Africa for the last eight thousand years. These days you'll also find them growing in the southern US states and in some parts of Mexico.
What Are Dates?
Most of us know dates as sticky brown ovals, packed tightly together in a box and often pitted. They start out green, though, on a tree that typically takes around seven years to begin production.
How To Tell When Dates Are Ripe
Dates turn pink and orange as they ripen. They're only harvested as they begin to turn brown and start to wrinkle, a little like a raisin. They ripen at different times throughout the season, which runs from September through to December.
While many commercial growers will leave dates on the tree until completely dried to preserve their life span, they can be picked while still sticky. You'll need a good head for heights though, as these fruits grow near the top of the tree.
Different Types Of Dates
In addition to being one of the oldest foods that we have, the date is also among the most diverse. There are hundreds of varieties, including the soft, syrupy Barhi, and the honey-flavored Halaway. Many will be familar with Medjool dates, which are larger with a reddish-brown skin.
With such a rich variety and history, perhaps it's not surprising that dates are also the most versatile foods. They make into everything from syrups and salads to puddings.
The Brits, who will make desserts from almost anything, will serve you up a date-filled sticky toffee pudding. They also include dates in their tangy, vinegary brown sauce. Both are delicious, as long as you don't combine them. Date seeds are used instead of coffee beans, and in Pakistan people even turn the fruits into coatings for leather bags and pipes. Is there nothing dates can't do?
Delicious Recipes To Make With Dates
1. Breakfast Ideas Using Dates
If you're eager to sample dates as soon as you get up, let's start you off with a date smoothie. Drinks like this Turmeric and Cinnamon Chocolate Banana Shake benefit from a date sweetener. Or, if you're looking for something a little more substantial to start the day, check out our Spiced Pumpkin and Pecan Congee, which features a delicious date topping.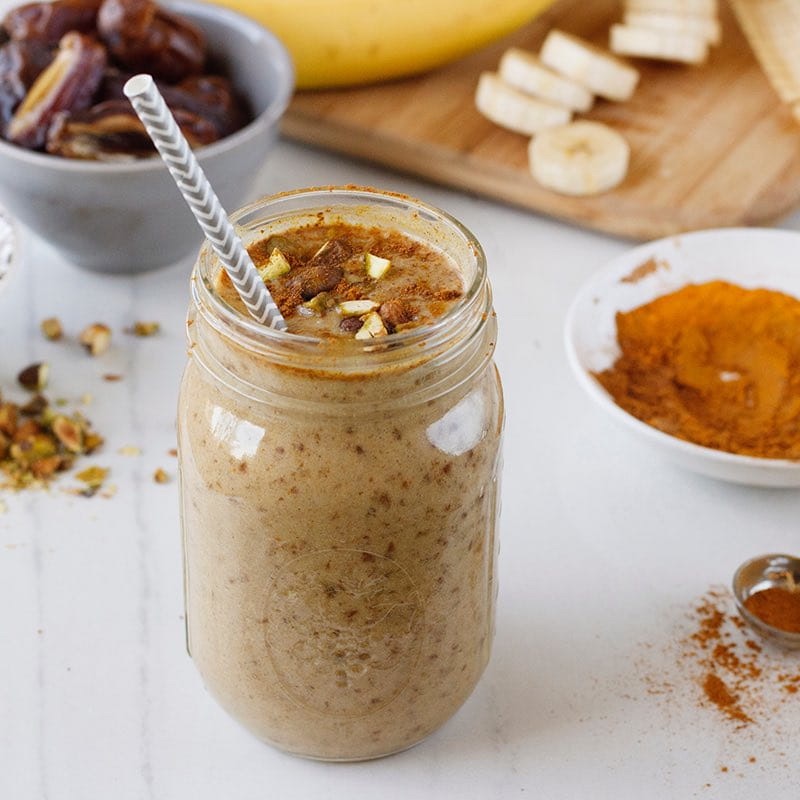 2. Lunch Recipes Using Dates
Dates will also see you nicely through lunch. They can lend a welcome sweetness to a salad dish like this Almond and Date Bulgur Salad with Sofrito, while they complement the spice in our Couscous Salad with Chickpeas, Dates & Cinnamon perfectly. If you're still hungry, check out this Cajeta Fruit and Nut Warm Brie dish. Serve it with some crackers for a sweet and savory combination you'll never forget.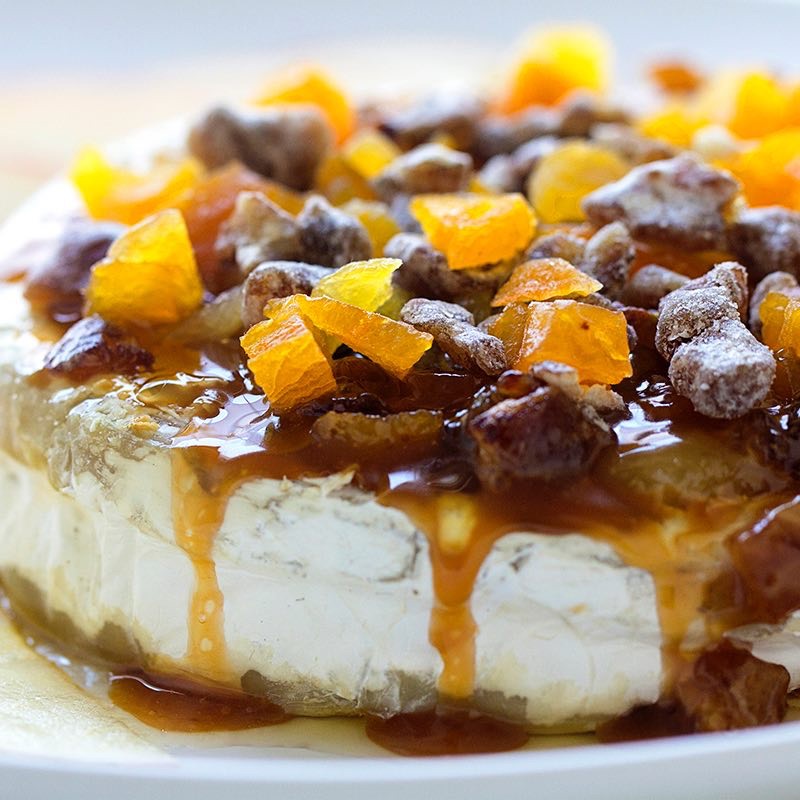 3. Dinner Dates Recipe
Given dates' North African heritage, a regional dinner recipe is the perfect way to celebrate this venerable fruit. Try this Moroccan Spice Braised Chicken with Dates and Almonds, which pairs perfectly with a salad.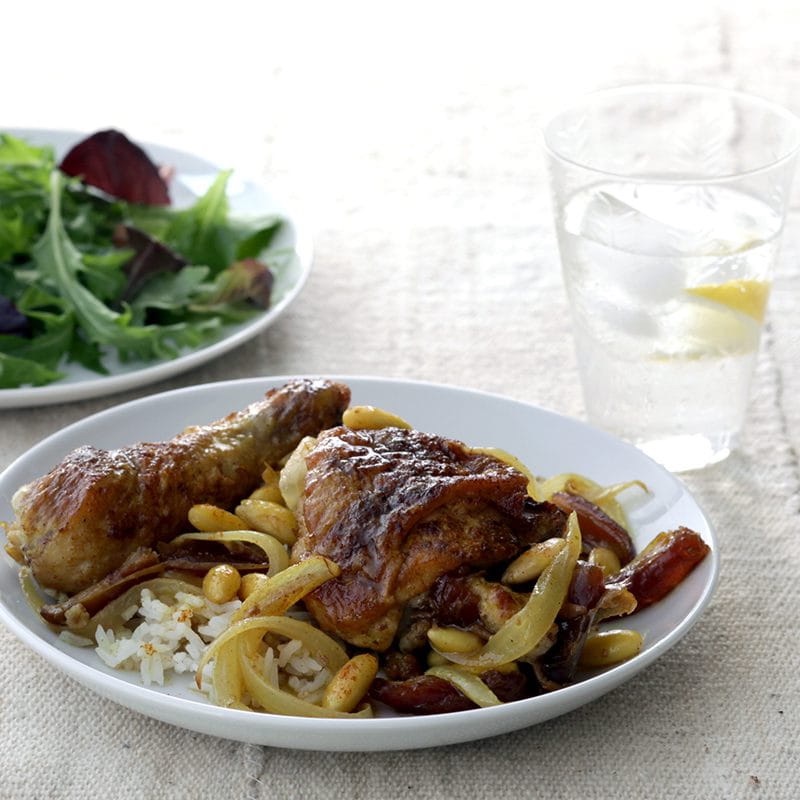 4. Date Bar Recipe
Dates make a fabulous snack on their own, but they're a little sticky to handle. An alternative is to bake them into more holdable Roasted Cinnamon Date Bars. They're a great take on conventional date bars, but with cinnamon and ginger. Perfect for school lunches or a healthy dessert at home.
5. Sweet Date Dessert Recipe
Not all desserts need to be healthy, though. If you're looking for something bad for the waistline but good for the soul, you could do a lot worse than this Spiced Date Cake with Caramel Sauce and Vanilla Whipped Cream.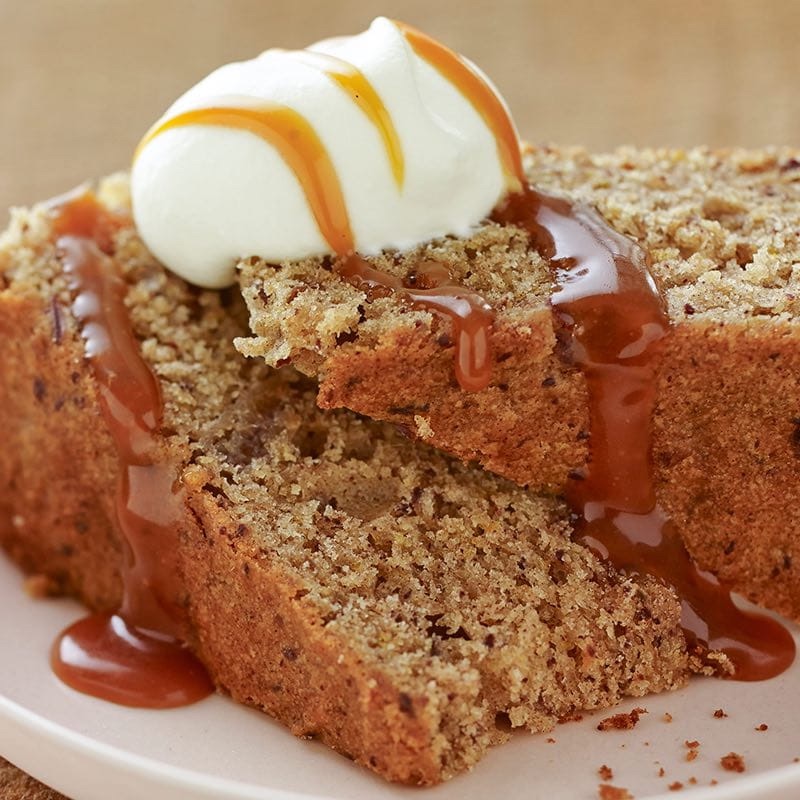 6. Drink Recipe Using Dates
In the meantime, though, mix up one of these Black Pepper Date Cocktail drinks for a final fruit-infused grownups-only treat. This drink is both cool and warming at the same time.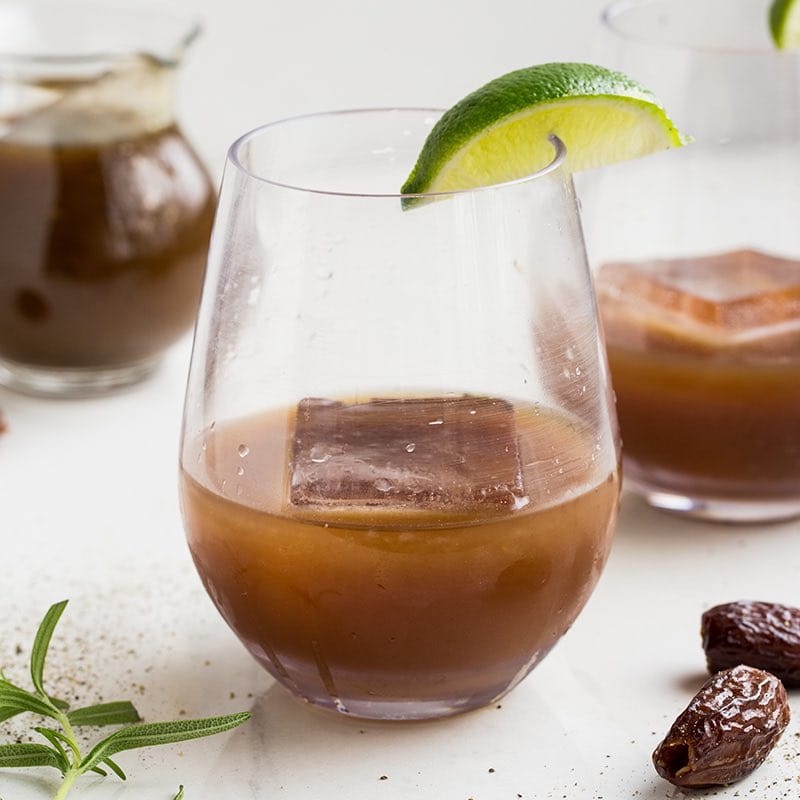 There are as many ways to enjoy dates as there are varieties of this fabulous fruit. Whether you're eating them in something sweet or savory, you'll find yourself coming back to this age-old food again and again. 
More Sweet Date Recipes To Try 
Learn More About Cooking With Dates
Save your favorite sweet dates recipes and organize your ingredients with our online meal planner.  You can also make meal prep simple by creating a Flavor Profile, so you can store your favorite recipes and create grocery lists for easy shopping.