It's officially cranberry season! And if you're looking to add a festive or seasonal twist to some of your favorite dishes, adding cranberries is one of the easiest ways to do it. 
Cranberries have so many uses in the kitchen beyond traditional Cranberry Sauce (though that's delicious, too). And we've got all the inspiration you need. Read on for nine of our favorite cranberry recipes, for cool-weather cocktails to upscale crab cakes, and everything in between.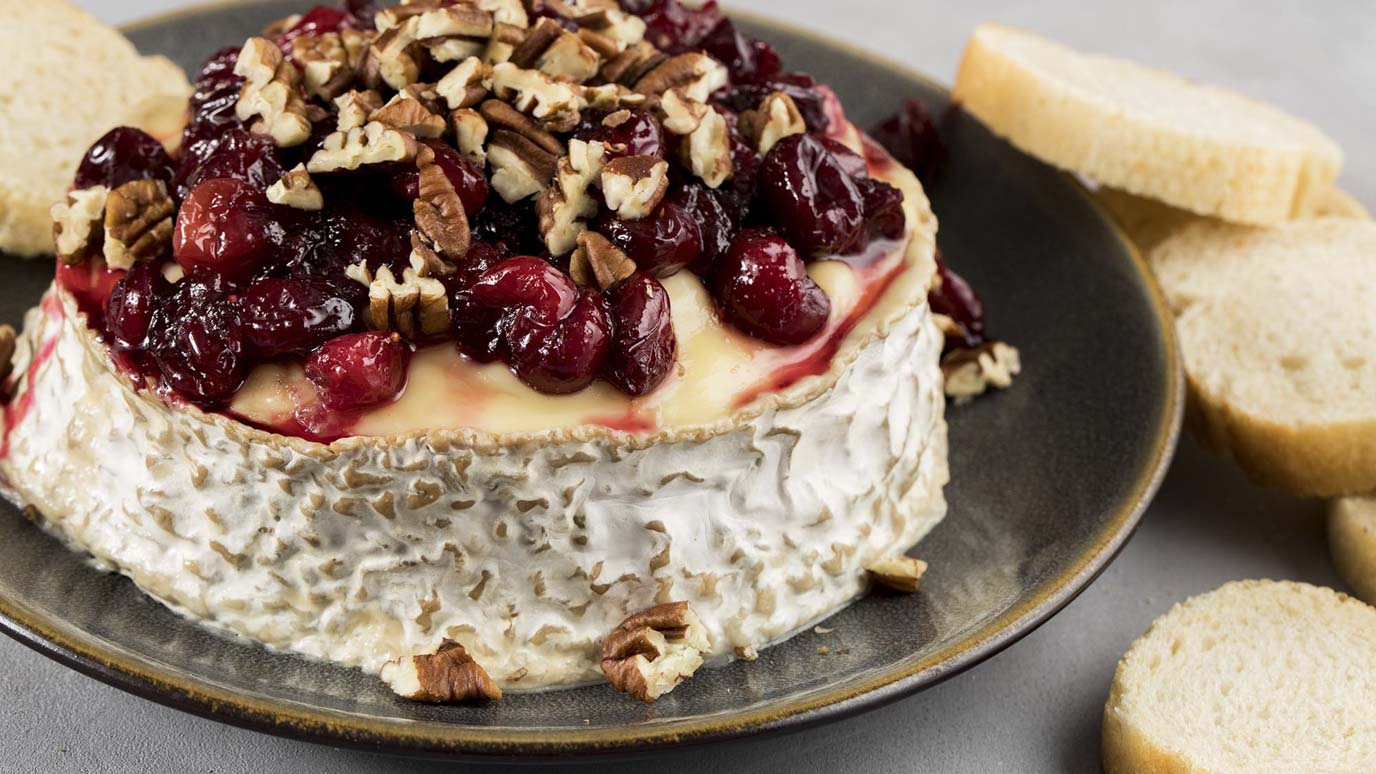 Cranberry and brie are a classic combination — and this sweet, tart, crunchy and creamy appetizer is sure to be a crowd-pleaser. Brown sugar, nutmeg and McCormick Rum Extract With Other Natural Flavors give this irresistible flavor. Plus, the pecans can play perfectly off the flavor of homemade Keto Crackers for a satisfying first course.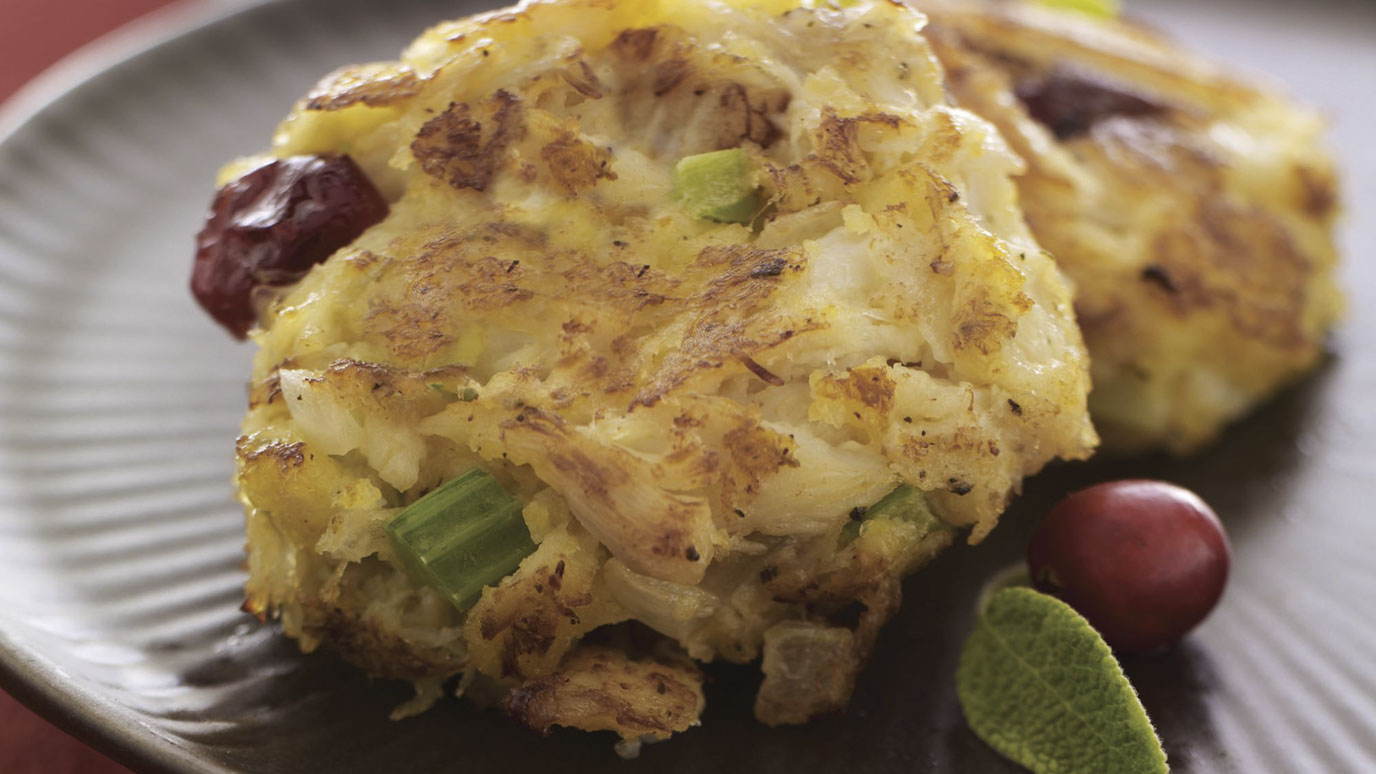 Cranberries and crab meat may be an unexpected flavor combination, but this crab cake recipe will make it a new family favorite. This recipe takes classic crab cakes and uses a trio of rubbed sage, orange peel and cranberries to add a decided holiday-inspired twist. Serve it at your holiday fetes or New Year's celebrations.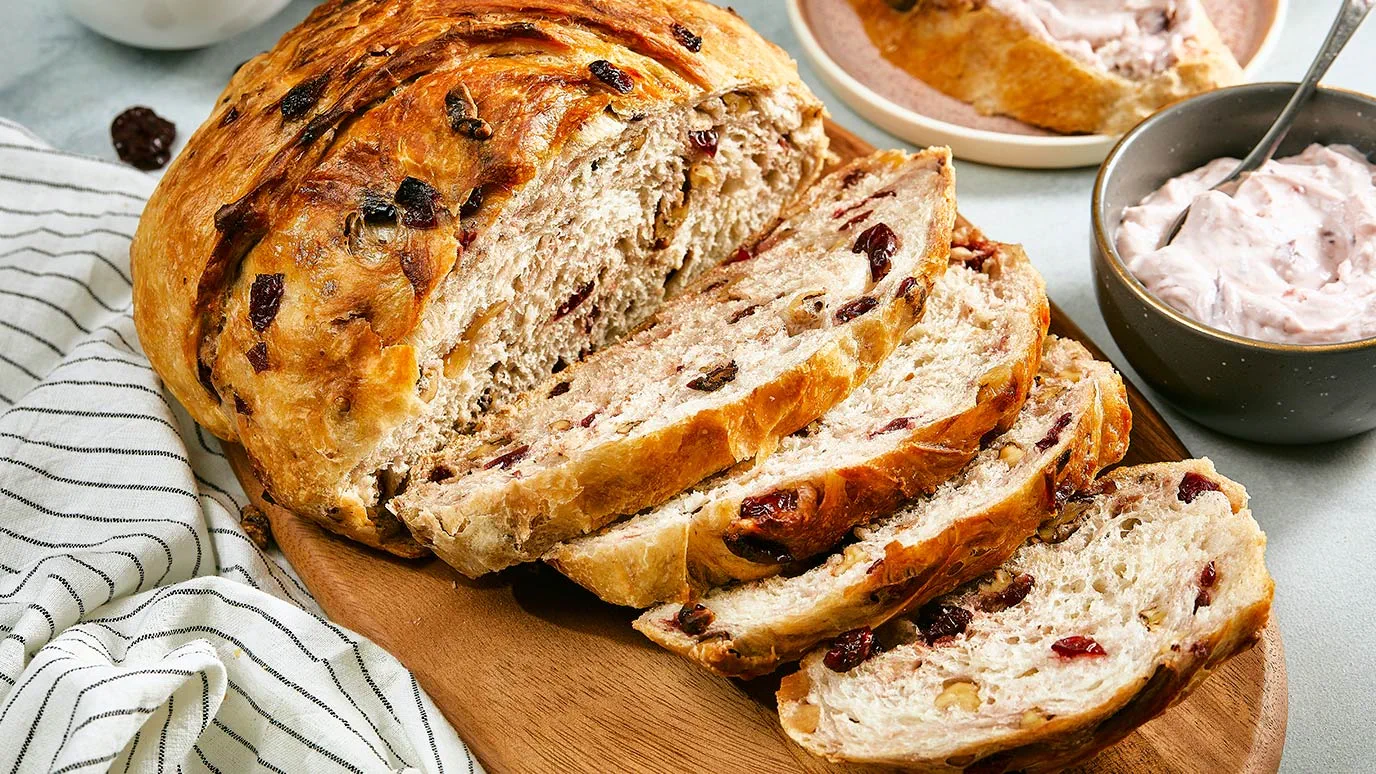 'Tis the season for baking bread, and this cranberry walnut loaf is a must-try. It tastes hearty and filling, thanks to crunchy walnuts, while baking in a Dutch oven gives this a satisfying crust. Best of all, this recipe also includes a homemade cranberry-cinnamon cream cheese spread that you'll want to put on everything.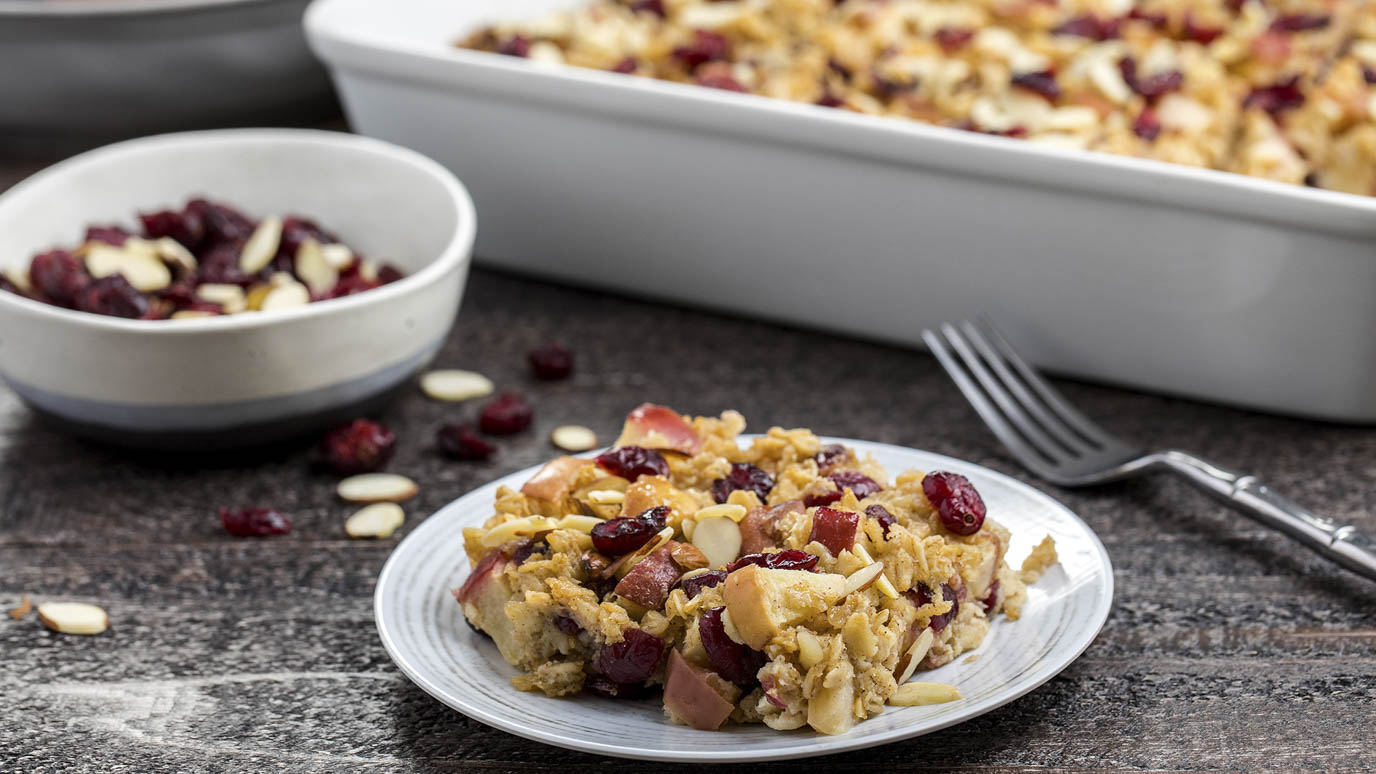 Not all holiday-inspired cooking needs to be luxurious. And if you're looking for a cozy and low-key breakfast, give this cranberry- and apple-studded oatmeal a try. Baking oatmeal in the oven gives the fruit time to break down, so each bite is full of natural sweetness. And if you're out of apples, try subbing in pears, raspberries or blueberries — whatever you have on hand.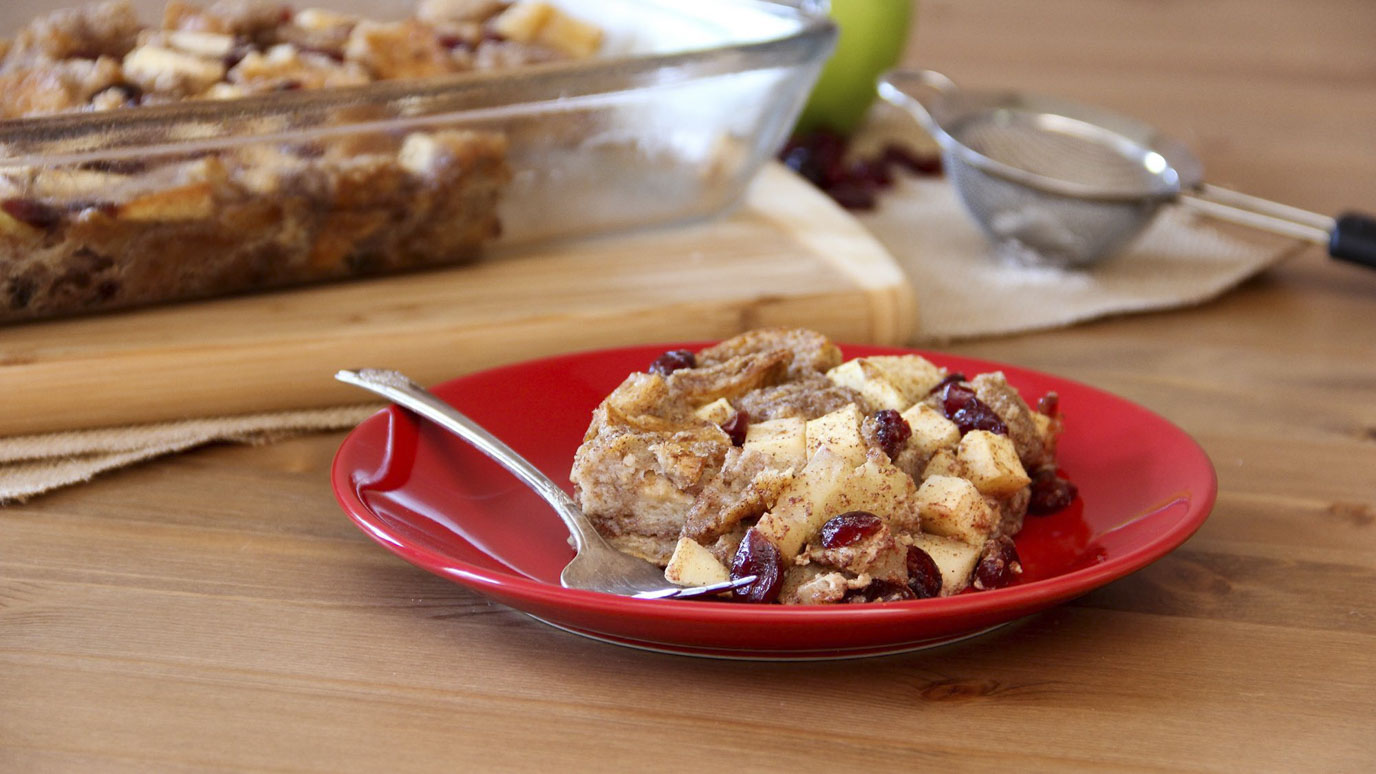 Speaking of cranberry and apple, this tasty bread pudding is a must-serve at the holidays. It falls somewhere between a traditional dessert and a breakfast, making it ideal for luxe winter brunches and for when you want a dessert that's not too sweet. This recipe stores well in the fridge, too, so you can make a big batch for easy meals all week long.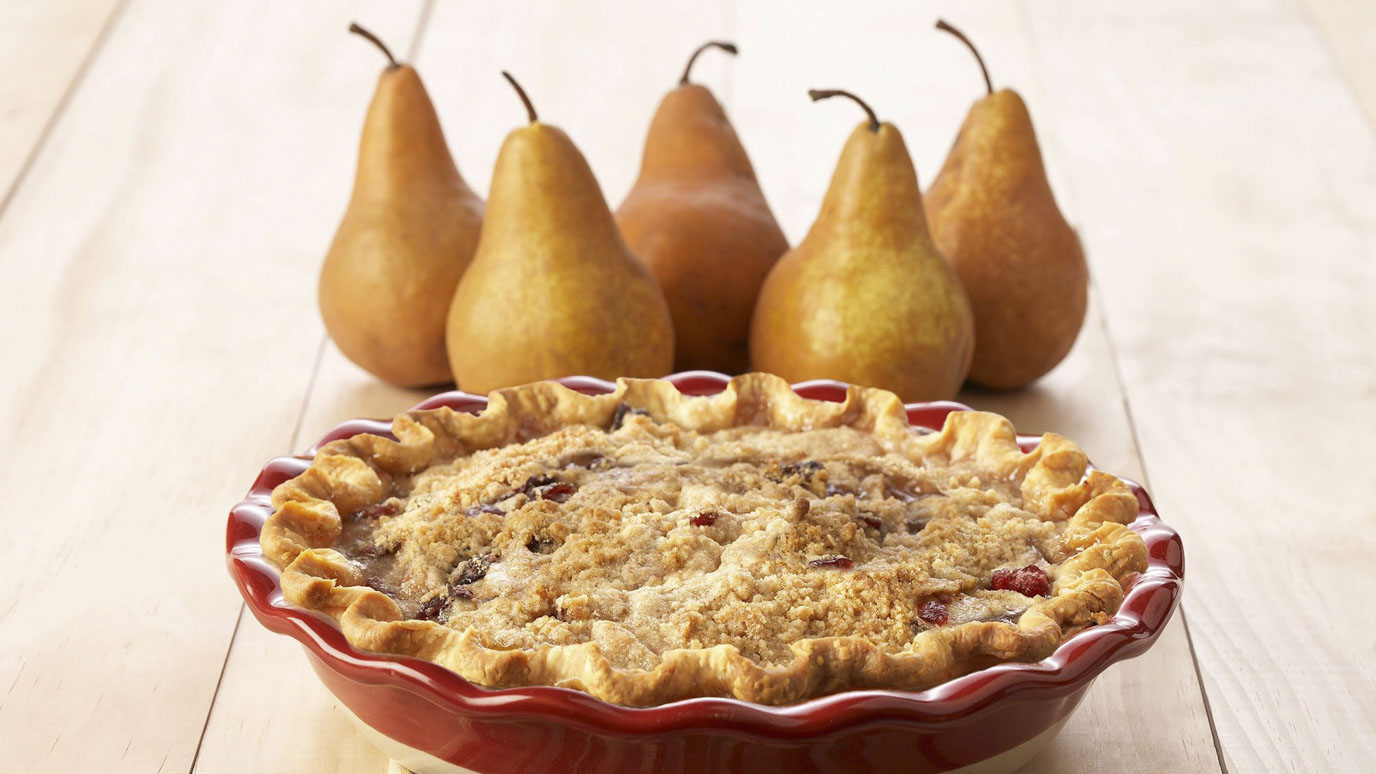 We can't get enough cranberry and pear — and after trying this pie, you won't either. It eschews a fussy lattice pie crust for a crunchy, buttery crumble to make this the ultimate holiday comfort food. Make it even easier by using store-bought pie crust for the bottom layer for truly stress-free holiday cooking.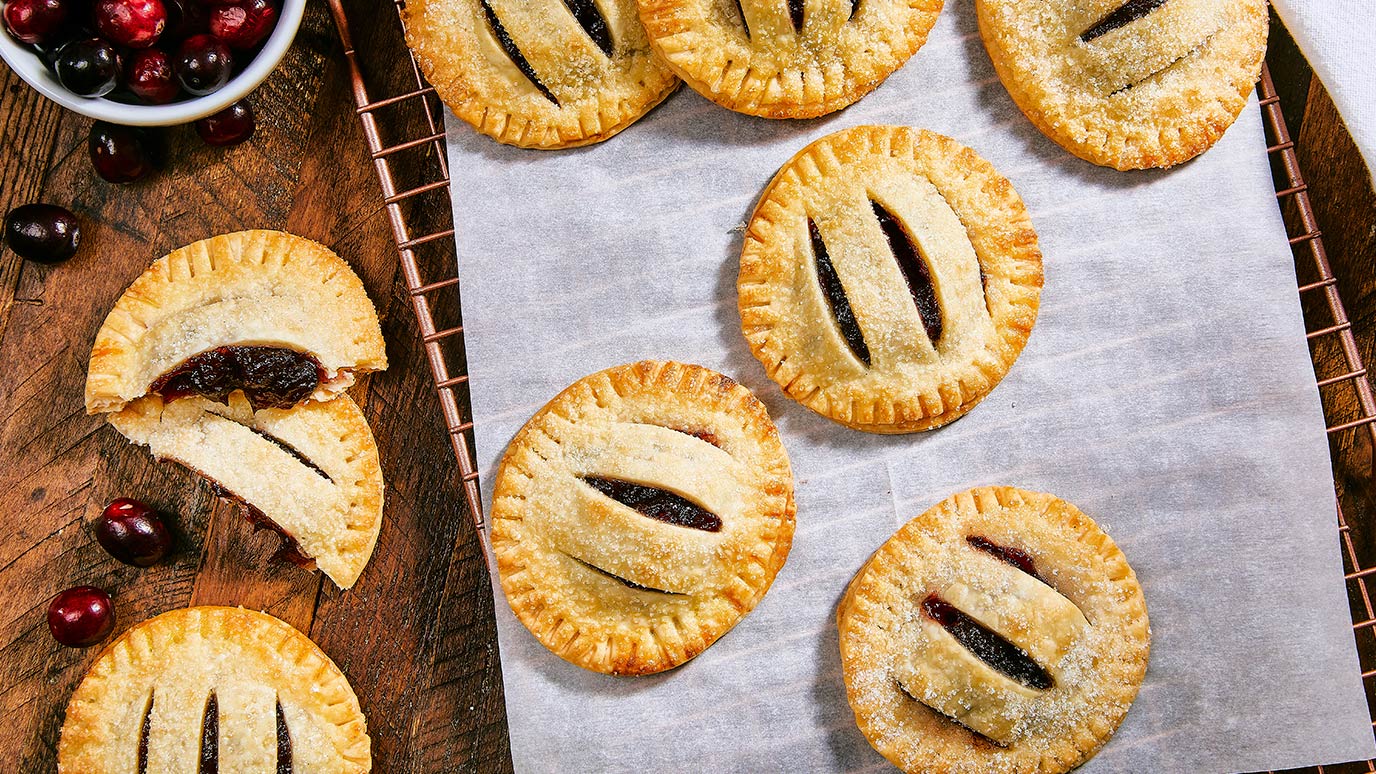 Portable dessert, edible gift or sweet mid-day snack: These hand pies can do it all. They're packed with cranberry flavor, thanks to both cranberry juice and dried cranberries. And they're deceptively easy to make, due to the magic of store-bought pie crust. You can have 'em on the cooling rack in just 40 minutes. 
Of course, if you need an even easier dessert, these air fryer cookies fit the bill. They take a traditional chocolate chip cookie and add festive flavor with dried cranberries for a crowd-pleasing treat. The air fryer is perfect for small-batch baking, so keep the cookie dough in the freezer over the holidays to bake a few cookies when you need to. 
Sangria may be a summertime staple, but it's ideal around the holidays, too. Cranberries, orange, cloves and cinnamon sticks give this cocktail a decidedly cool-weather feel. Serve it cold as a traditional sangria — bonus points if for using frozen cranberries as "ice cubes" — or warm for a mulled wine-inspired drink.
MAKE HOLIDAY COOKING FUN WITH MORE FESTIVE RECIPES