The best things come in small packages, and mustard is proof. This tiny seed packs a punch taste-wise, as it's known for its ability to create a strong-flavored condiment that can enrich a whole constellation of food. It also excludes the things you may not want want.
Is mustard gluten free?
You bet! And when bought in a reliable form from a trusted brand like French's®, you're also guaranteed no artificial colors, flavors, or preservatives. Plus, yellow mustard is a zero calorie sauce. So when mustard meets meal, you're giving both your taste buds and your body a treat.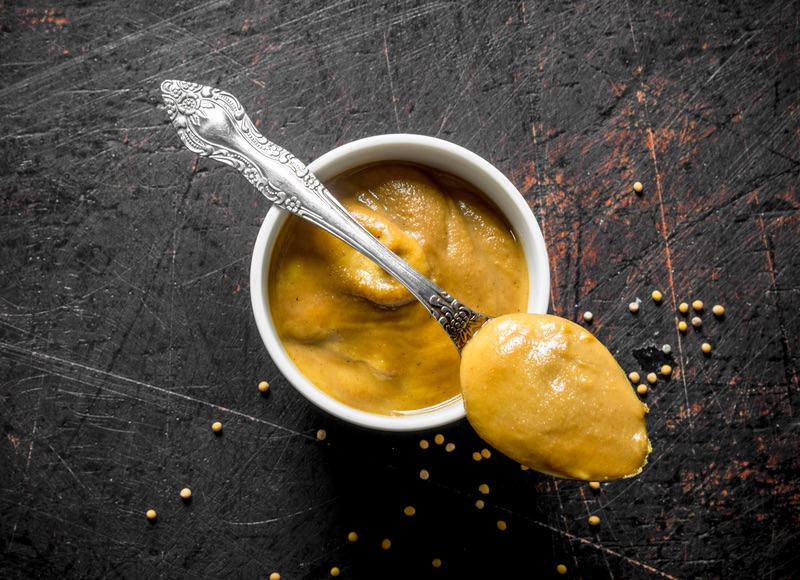 What is mustard made of?
Manufacturers turn mustard seeds into the condiments we use in cooking by crushing them and mixing them with water, an acid like a vinegar or lemon juice, and sometimes wine.

They add other spices like turmeric to change the color and flavor of the final product, while the temperature and type of liquid used to mix it affects the heat.

Together, these things give you anything from a sweet, mild honey mustard to a fiery-hot Norwich zinger that will make your nose tingle. Many Americans like the tang of French's yellow mustard, which has been a staple since the company first introduced it in 1904 at the St Louis World's Fair.
These days, mustard aficionados push the envelope with wiener-and-bun combos like the Coney Chili Hot Dog.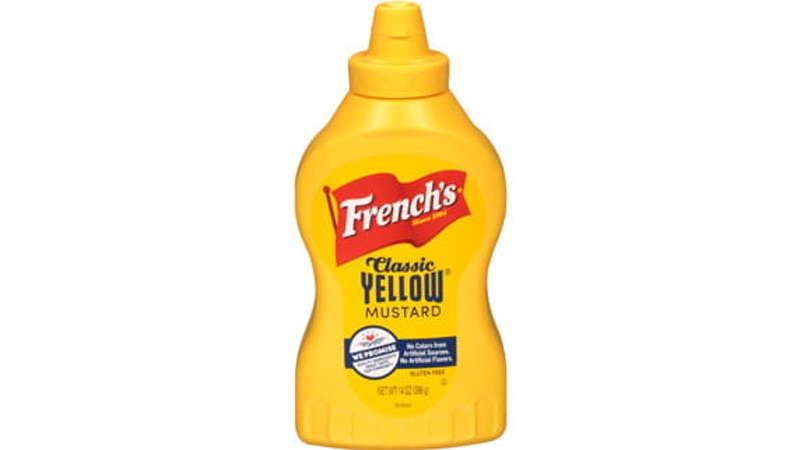 Don't just stop at dogs, though. Mustard is one of the most versatile condiments around. Hunker down for game day with a craveworthy Motor City Coney Dip, using yellow mustard to top a chili-style bowl that's perfect for scooping with fries or chips.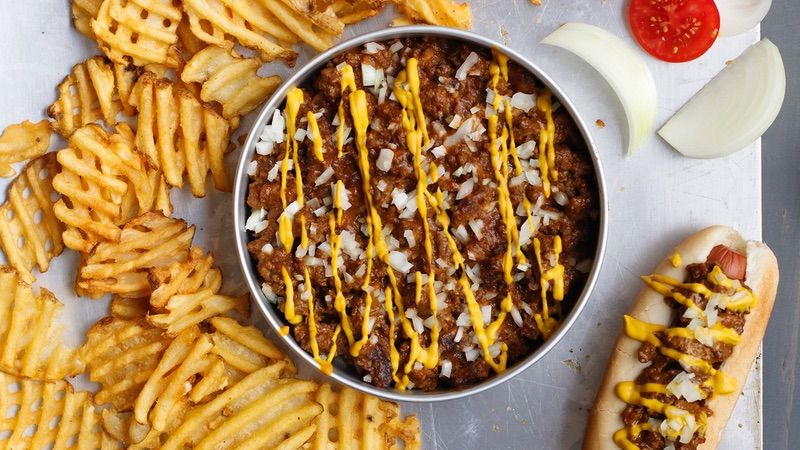 Types of Mustard
Milder yellow mustards are made from white seeds, but the more adventurous might consider versions made from brown and black seeds.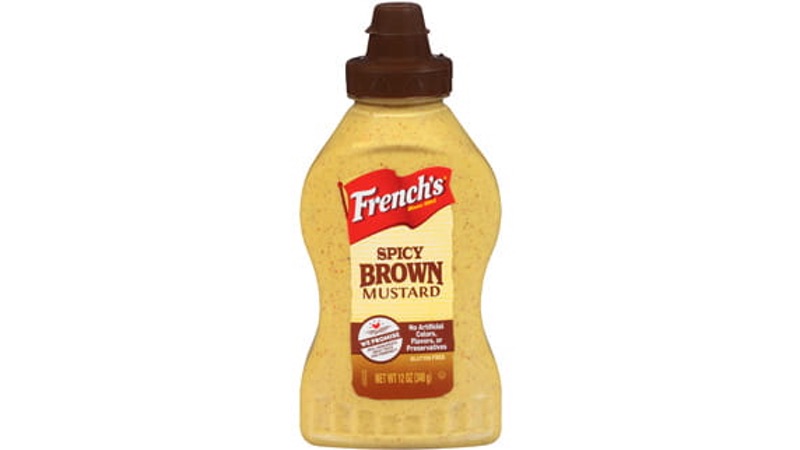 Spicy Brown Mustard
This takes you into spicy brown territory, which is richer and hotter than yellow mustard, often with a coarser texture.

This is a go-to sauce for delicatessen meats, making it great for sandwiches, but don't be afraid to experiment with meaty pot dishes like this Deviled Beef Short Rib Stew, deepening the flavor. It can even pep up your poultry.
Why put mustard on chicken, you ask? Make this Light & Easy Chicken Salad and find out for yourself.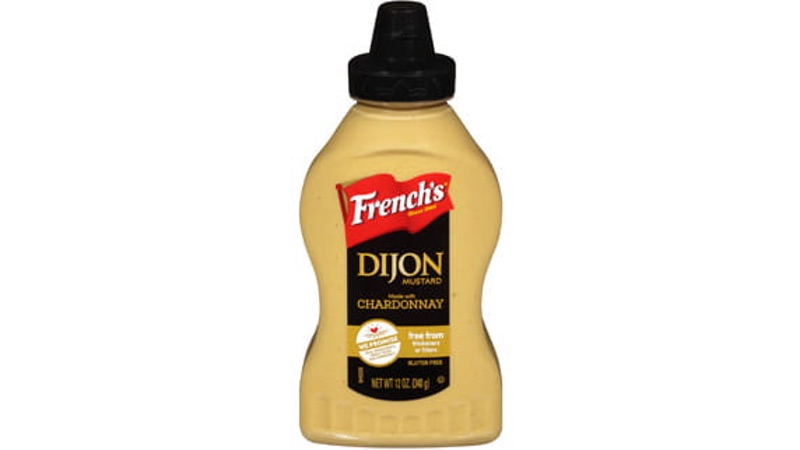 Dijon Mustard
Dijon mustard is a common substitute for yellow mustard, featuring a sharper, pungent taste that comes from the mixture of white wine and brown or black seeds. This sharp, smooth-textured sauce is perfect for mixing into vinaigrettes or mayo, giving you dishes like this delicious Creamy Dijon Potato Salad.
Honey Dijon
If you like your mustard a little sweeter, than consider a honey dijon, which goes well with a baked ham. It's also an excellent complement to seafood, as you'll find out when you try this Lemony Honey Dijon Tuna Salad.
There are so many good mustards to choose from that some days, you might not be able to make up your mind. That's just fine - use them all.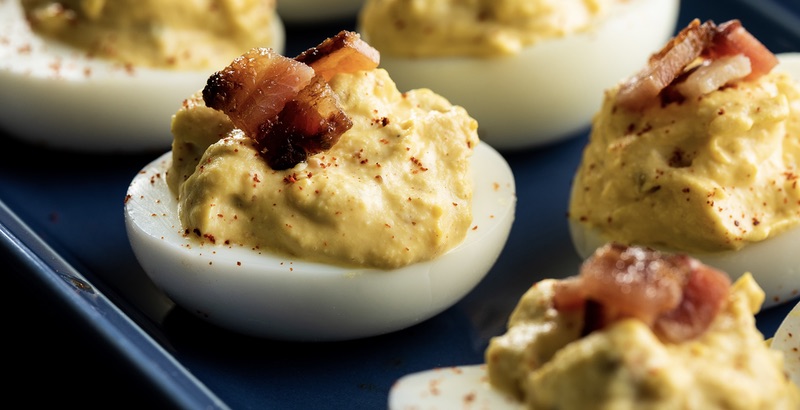 This Tangy Mustard Deviled Eggs recipe combines French's Classic Yellow, Dijon, Honey, and Spicy Brown mustards to make the perfect appetizer.
Mustard's anti-microbial superpowers means you can keep it for a long time in the refrigerator. Although once you've tried a few of these recipes, we don't think you'll be hanging onto what's left of your tangy taste enhancer for long.
Learn more about mustard and unique ways to use it here.