We all love a burger every now and then, but ground beef has so much more to offer. One of the most versatile foods, it works well in everything from stews to holdable bites. Here are ten recipes with ground beef that will keep the whole family coming back for more.
Classic ground beef dinner ideas
Shepherd's Pie has been enjoyed since at least the mid-19th century. There's a reason it's lasted so long: It's delicious. This concoction of ground beef, vegetables and gravy nestled under mashed potatoes is the definition of comfort food.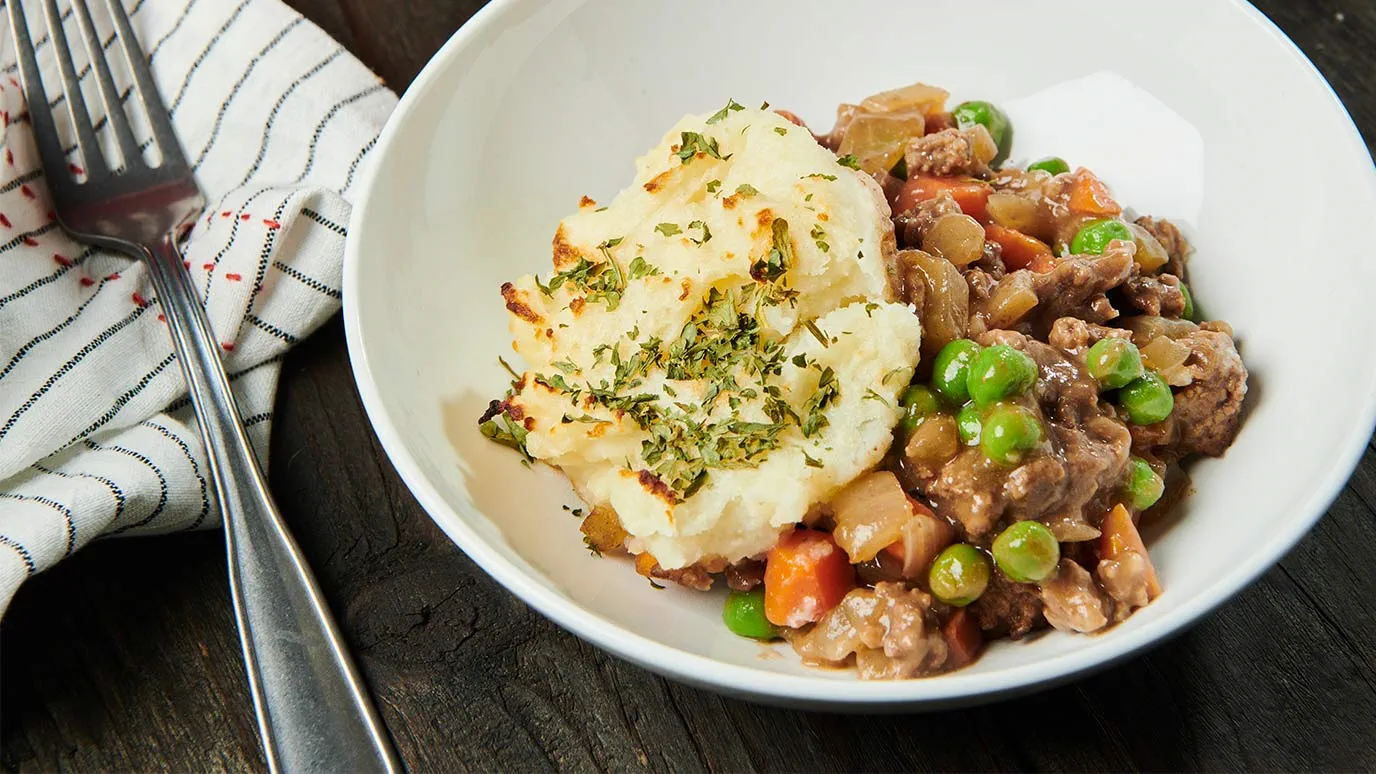 The secret enhancement to this Traditional Meatloaf Recipe is the French's Tomato Ketchup glaze. Its tangy flavor and the loaf's garlic-pepper taste create a dish that the family will keep coming back to. You can get as creative as you like when making meatloaf. Mix it up with breadcrumbs, different meats, veggies or even a dash of French's Classic Worcestershire Sauce to make a different meal every time.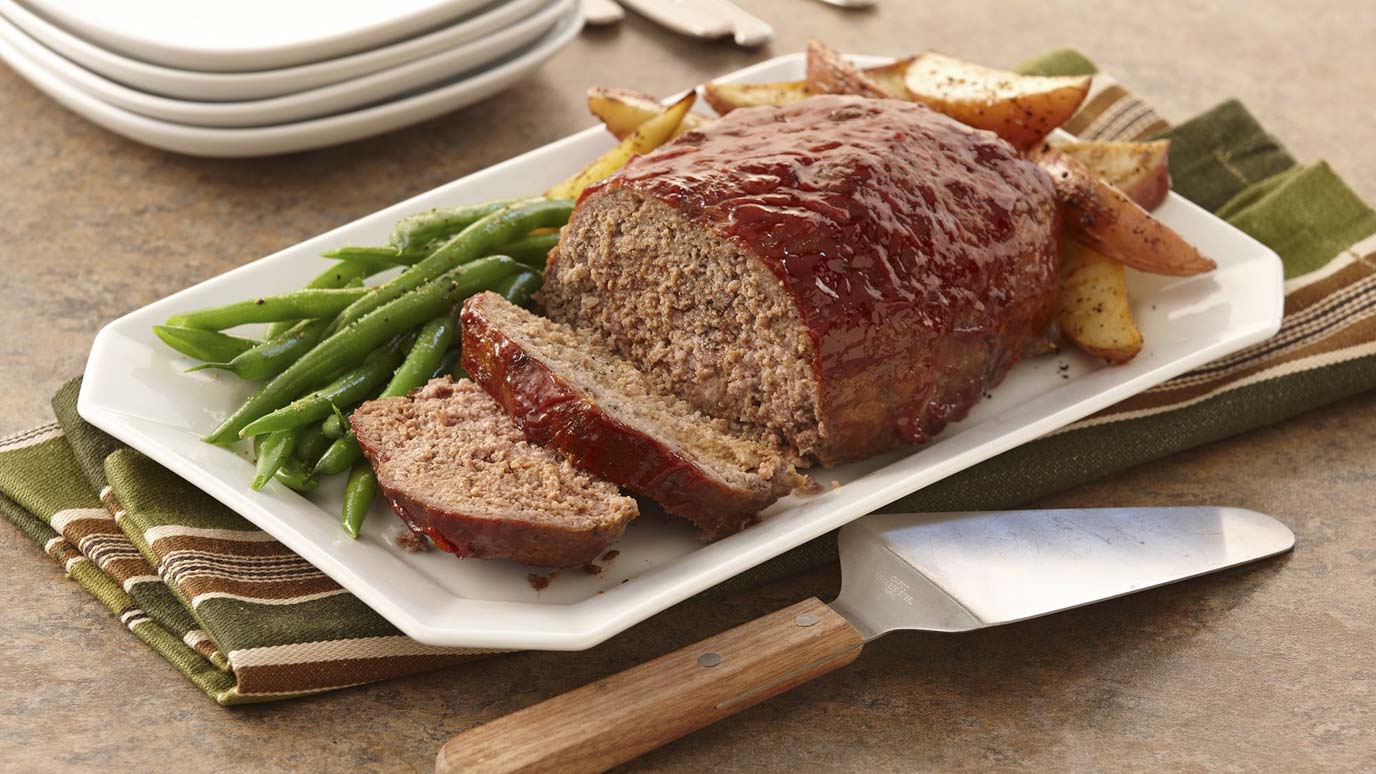 Ground beef-stuffed recipes
Recipes with ground beef are perfect for tasty stuffings that will take your veggies and other foods to new heights. Check out these Italian Stuffed Bell Peppers to see what we mean. This stuffed peppers recipe serves up a delicious mixture of ground beef, onion, rice and cheese, along with additional flavor from McCormick® Perfect Pinch® Italian Seasoning. These peppers are tender and packed full of taste.
The key to making this Ground Beef Taco Recipe shine is enhancing the beef's flavor. Use McCormick® Original Taco Seasoning Mix or make your own homemade taco seasoning.
Ground beef in a bun
Bread is the perfect partner for ground beef, and these Easy Weeknight Sloppy Joes. Worcestershire sauce, classic yellow mustard and ketchup give these homemade sloppy joes a deep, tangy flavor. The bun makes it a bite-sized meal that's even easier to eat than it is to make.
Or try this recipe for Pull-Apart Sloppy Joes. Ground beef cooked with McCormick® Chili Seasoning Mix gets sandwiched between unseparated dinner rolls and baked until cheese is melty. Pull apart and share with the ones you love.
And finally, if a burger is more your thing, recipes for this savory French Onion Burger inspired by flavors and ingredients from the popular soup, or our Chili Cheese Fry Burger should do the trick.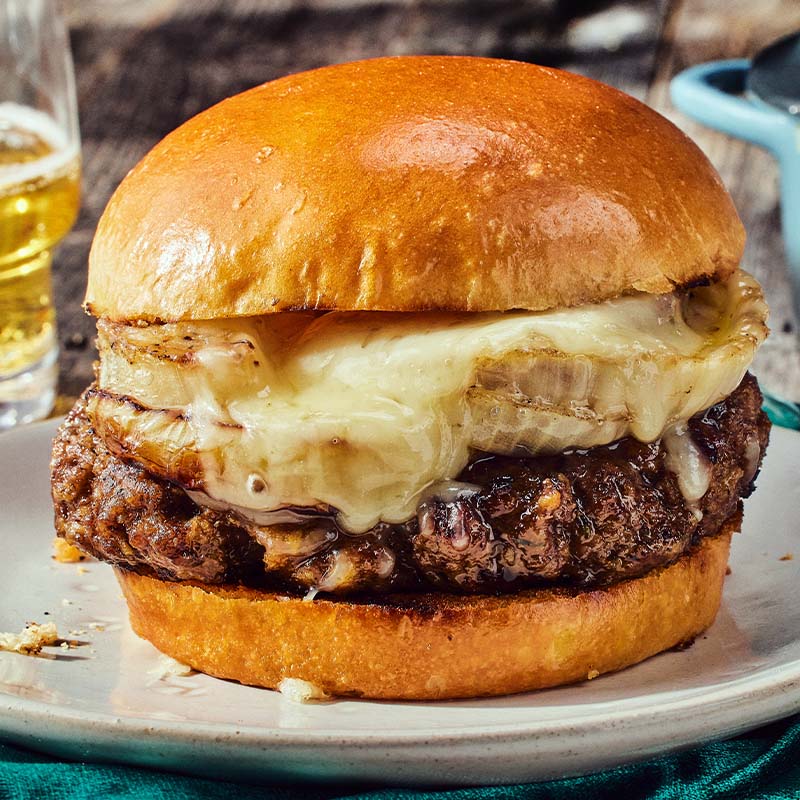 Ground beef in a bowl
Ground beef is great for one-pot dishes including soups, casseroles, soups, stews and chilis. This Taco Casserole recipe swaps out the taco shells for tortilla chips atop a tasty taco beef mix with pinto beans and tomato sauce. Get creative with toppings like sour cream, scallions, and jalapenos to make this dish your own.
How about a chili to warm you up on a cold day? Chili dishes often take hours to make, but the beauty of this Easy Chili Recipe lies in its short preparation time: just 20 minutes from cupboard to plate. The secret? Our McCormick® Chili Seasoning Mix. Alternatively, mix it up a little with this Chili Mac dish. One of our favorite ground beef pasta recipes, this blends chili with classic mac and cheese to make a spicy, tangy, filling supper that's good for the soul.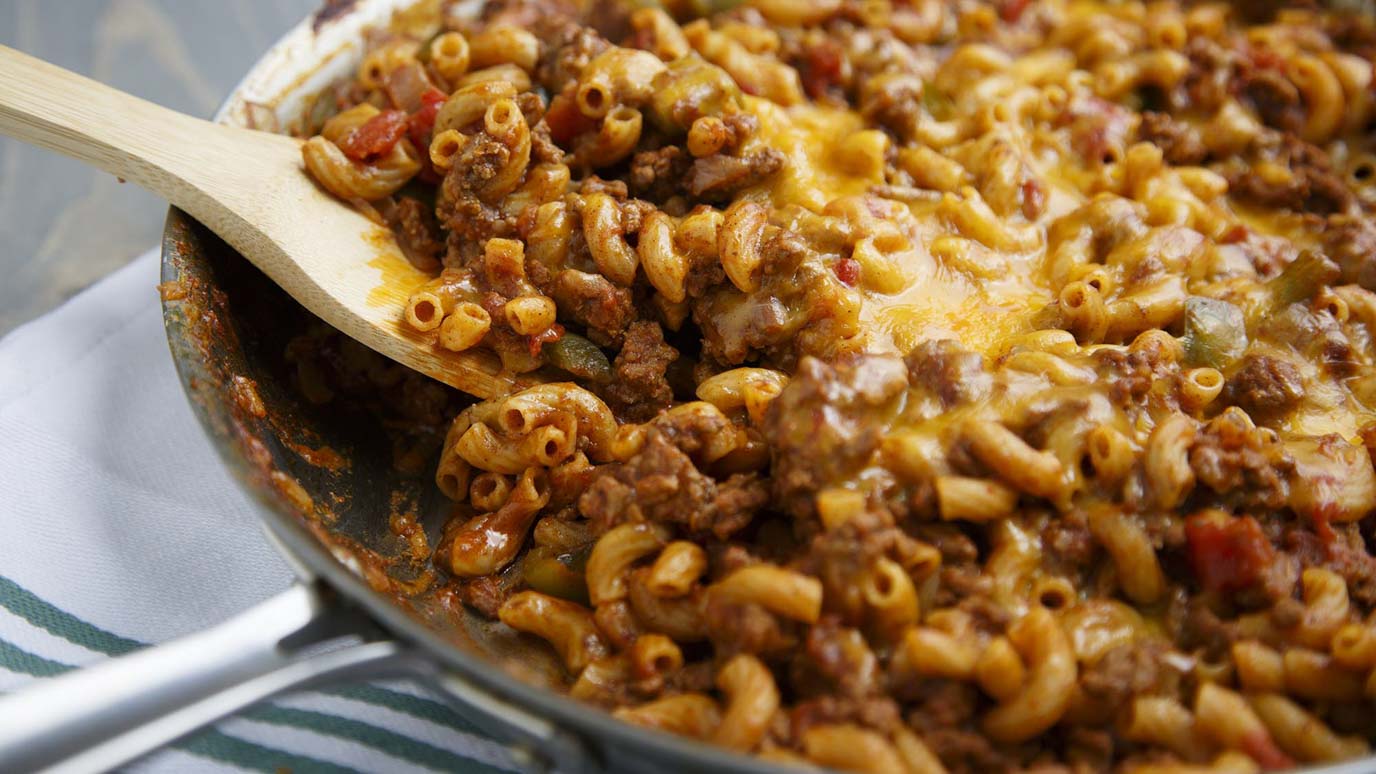 Finally, for a little spice from the other side of the world, check out this Easy Beef Bulgogi recipe. This Korean-inspired dish combines ground beef with soy sauce's umami taste and invigorating ginger. Cooked in a wholesome beef broth, it creates a quick and tasty beef dinner that adds flavor to your rice.
Beef provides the ultimate protein boost to keep your family healthy. These easy ground beef recipes from around the world ensure that you can serve it up long into the future while always keeping your meals fresh and interesting.
More Recipes With Ground Beef To Try At Home
Ready To Make Your Own Recipes with Ground Beef? 
Save your favorite recipes with ground beef and organize your ingredients with our online meal planner.  You can also make meal prep simple by creating a Flavor Profile, so you can store your favorite recipes and create grocery lists for easy shopping.