The holidays give you a chance to serve elaborate breakfasts. Perhaps you have more time to spend on breakfast options during the holidays, or maybe you're a little less worried about the calories you consume on those cozy winter mornings. Whatever the reason, we have some breakfast casserole recipes here that will bring extra joy to your holiday table.
Savory breakfast casserole recipes
Let's kick off with some savory dishes. This Breakfast Casserole Recipe is hearty enough to get you from breakfast to lunch and beyond, or to serve as a filling brunch. It marries breakfast sausage, cheese, bread, and eggs with paprika and our McCormick Original Country Gravy Mix.
If breakfast isn't breakfast for you without potato in there somewhere, then don't worry. We have you covered. A casserole with hash browns gives you the filling carbs you need. This Sausage and Potato Casserole Recipe mixes breakfast sausage with mozzarella, feta, plum tomatoes and hash browns to create a cheesy hash brown casserole that has plenty of protein to set you up for your day.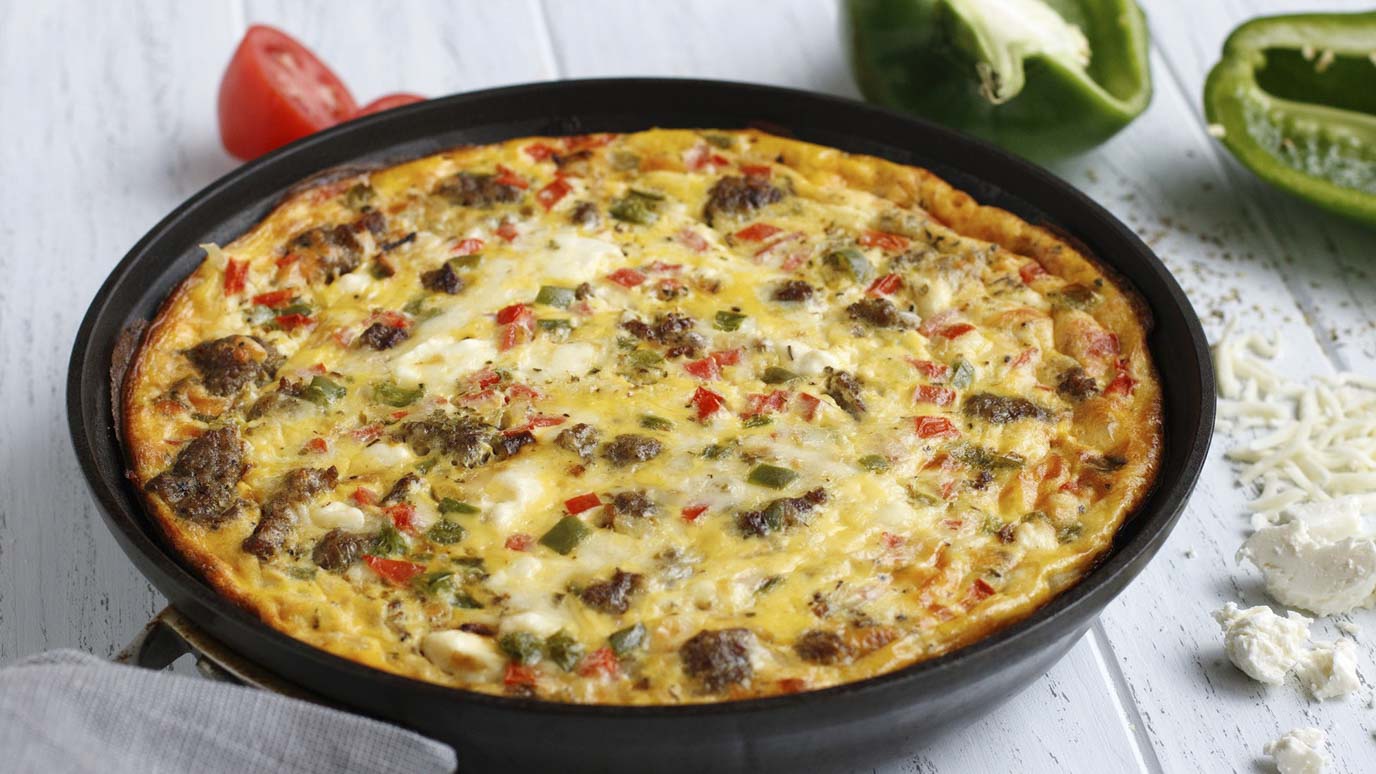 For a variation on the theme, check out this Slow Cooker Breakfast Tater Tot Casserole Recipe. It uses our McCormick Garlic, Herb and Black Pepper and Sea Salt All Purpose Seasoning to punch up the flavor. The cheddar in this tater tot breakfast casserole sharpens the taste of cheesy potatoes, while heavy cream thickens the texture, rounding off a luxurious home-cooked meal.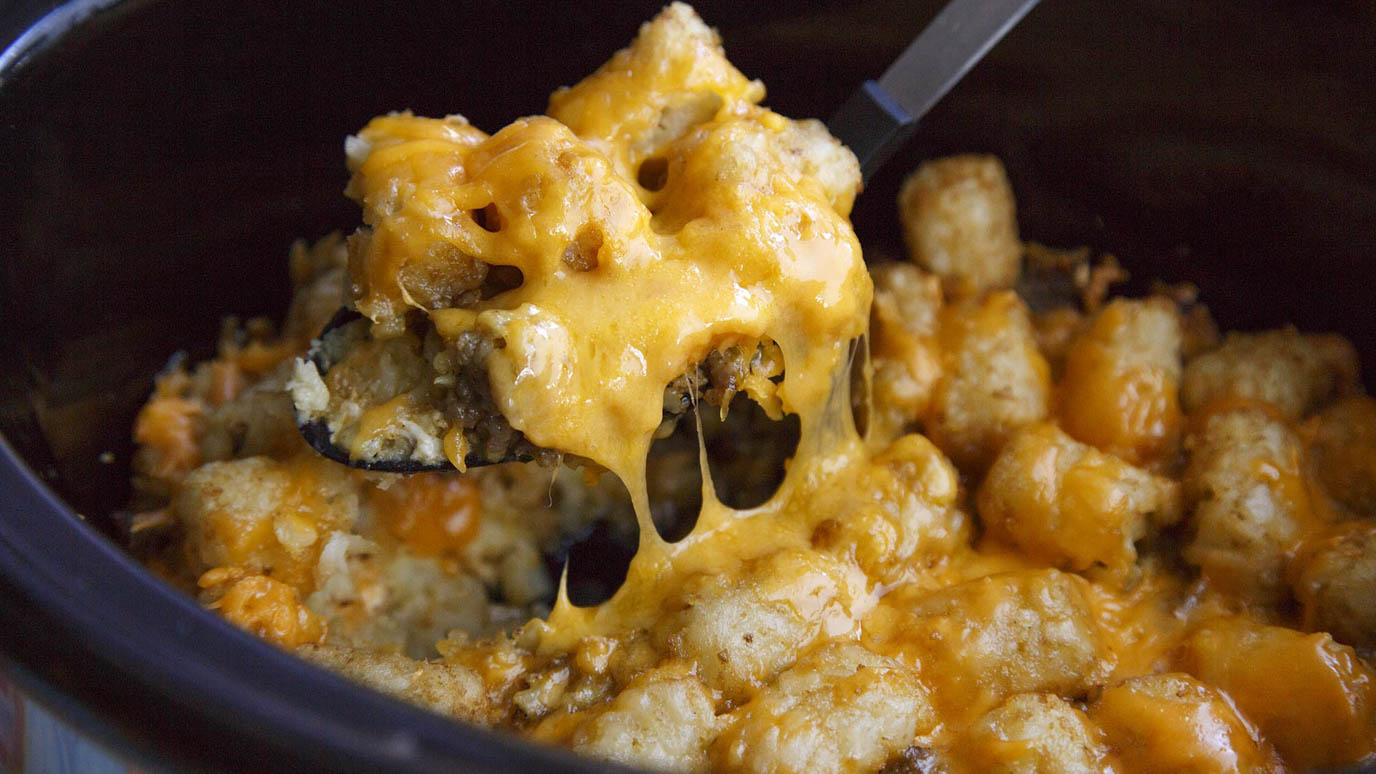 Spice things up still further with a Hash Brown Breakfast Casserole that uses easy frozen hash brown patties along with McCormick Ground Mustard for an extra morning kick. Instead of sausage, this cheesy hash brown casserole features salty bacon, along with tangy green onions and sour cream.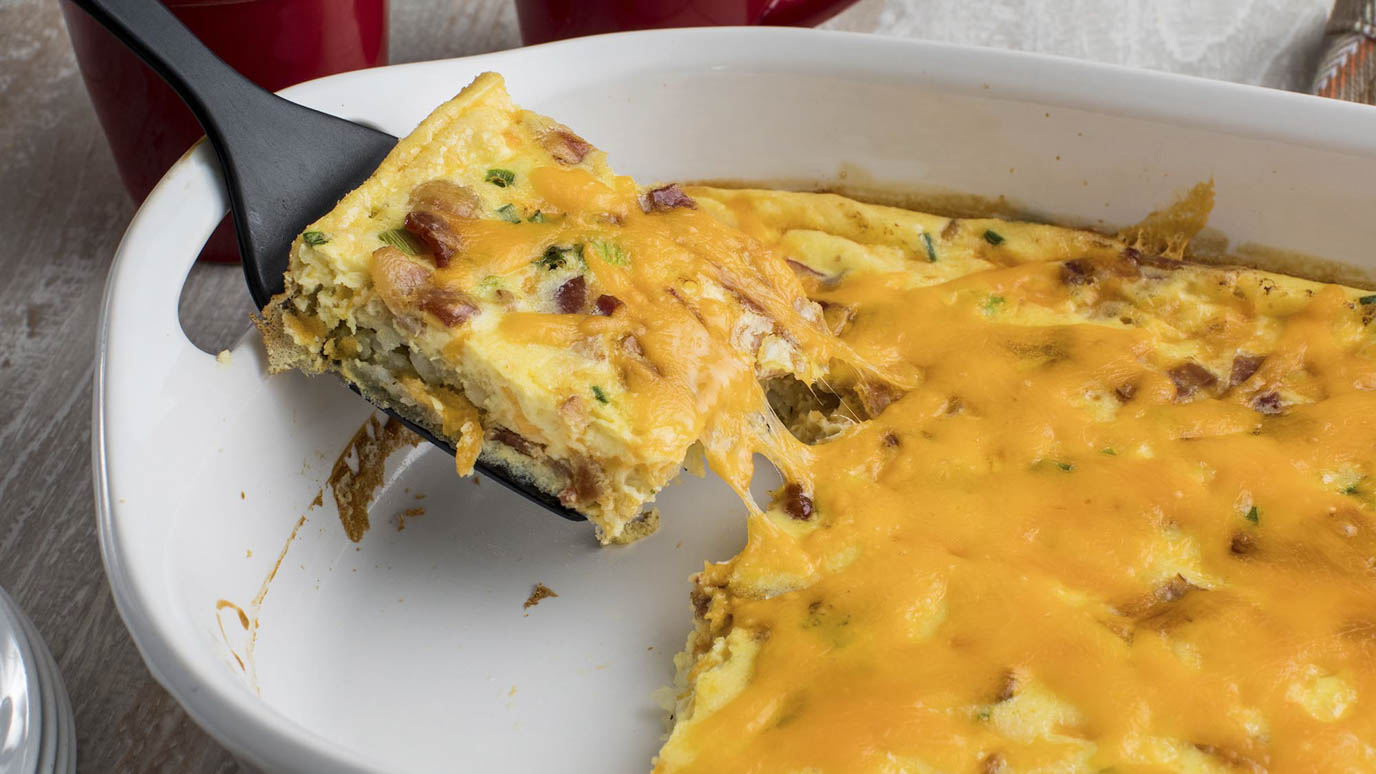 Sweet casserole treats
Not all breakfast casserole dishes need to be savory. We also have some sweet breakfast casseroles for new takes on old breakfast favorites.
What's better than cinnamon rolls on a cold winter holiday morning? How about cinnamon roll dough cooked up in casserole form? This Cinnamon Roll Casserole recipe contains all the flavors and textures of regular cinnamon rolls, but without the sticky fingers. It comes piping hot from the oven and ready to serve up in sweet, sticky spoonfuls that you can attack with a knife and fork.
The great thing about this recipe is that you can make it ahead, mixing most of the ingredients the night before. It also uses challah bread, meaning that you don't have to make and bake your own dough. Magical.
If you're into something a little fruitier, then consider this Overnight Lemon Blueberry Muffin Casserole instead. This recipe, also prepared the night before for a quick morning bake, features juicy blueberries mixed with french bread, milk, and cream cheese, all infused with zesty McCormick Pure Lemon Extract.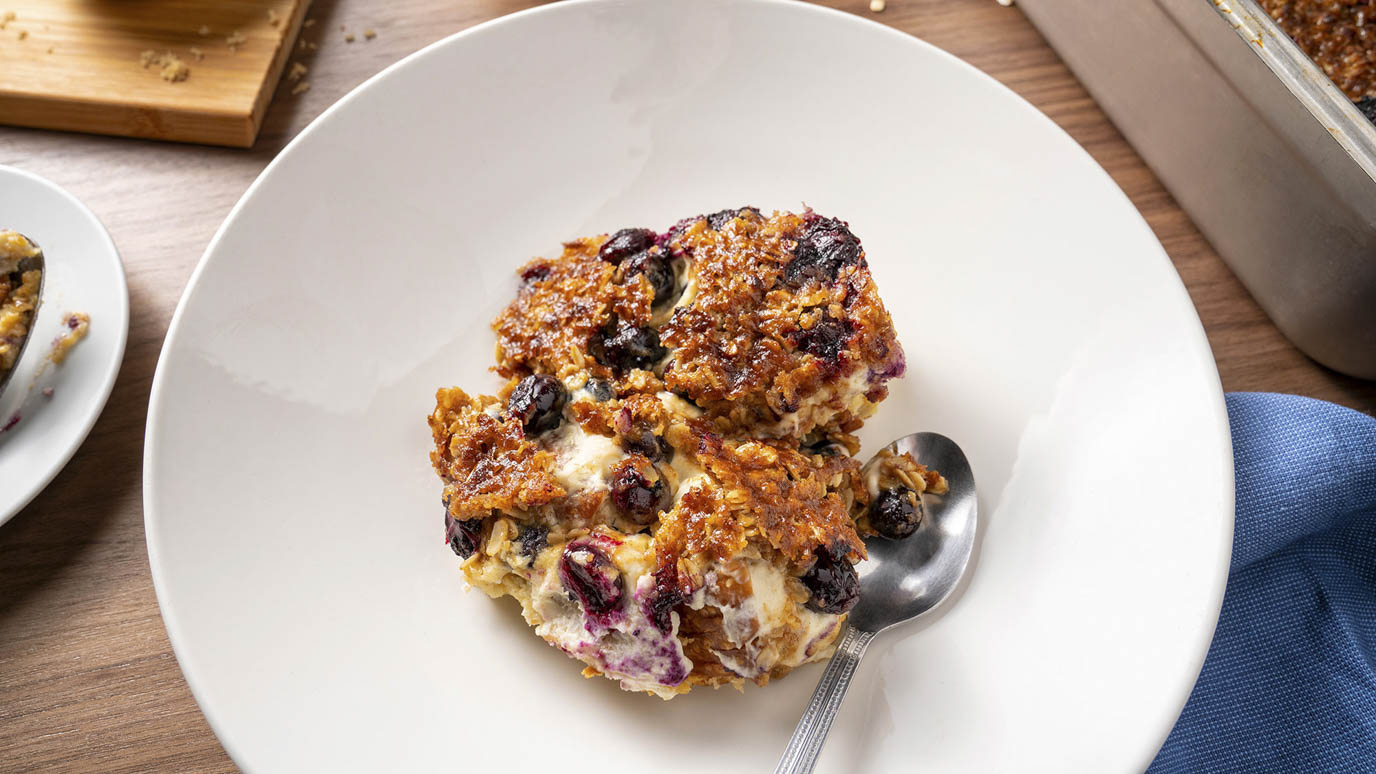 Our favorite thing about this recipe is its streusel topping, which toasts and caramelizes brown sugar with McCormick Ground Cinnamon. This delicious but easy breakfast casserole offers a whole new take on your morning muffin.
Chicken and waffles for breakfast
Can't decide between sweet and savory? Hedge your bets with our Chicken & Waffles Casserole breakfast. The chicken strips give the dish a crunchy, savory flavor, while a sauce made from McCormick Crushed Red Pepper, honey and McCormick Pure Vanilla Extract combine to make a spicy but sweet sauce that you can drizzle over this delicious dish. This is also an egg casserole recipe, thanks to an egg mixture that coats the chicken and waffles while they bake. That's a little more protein for your breakfast plate.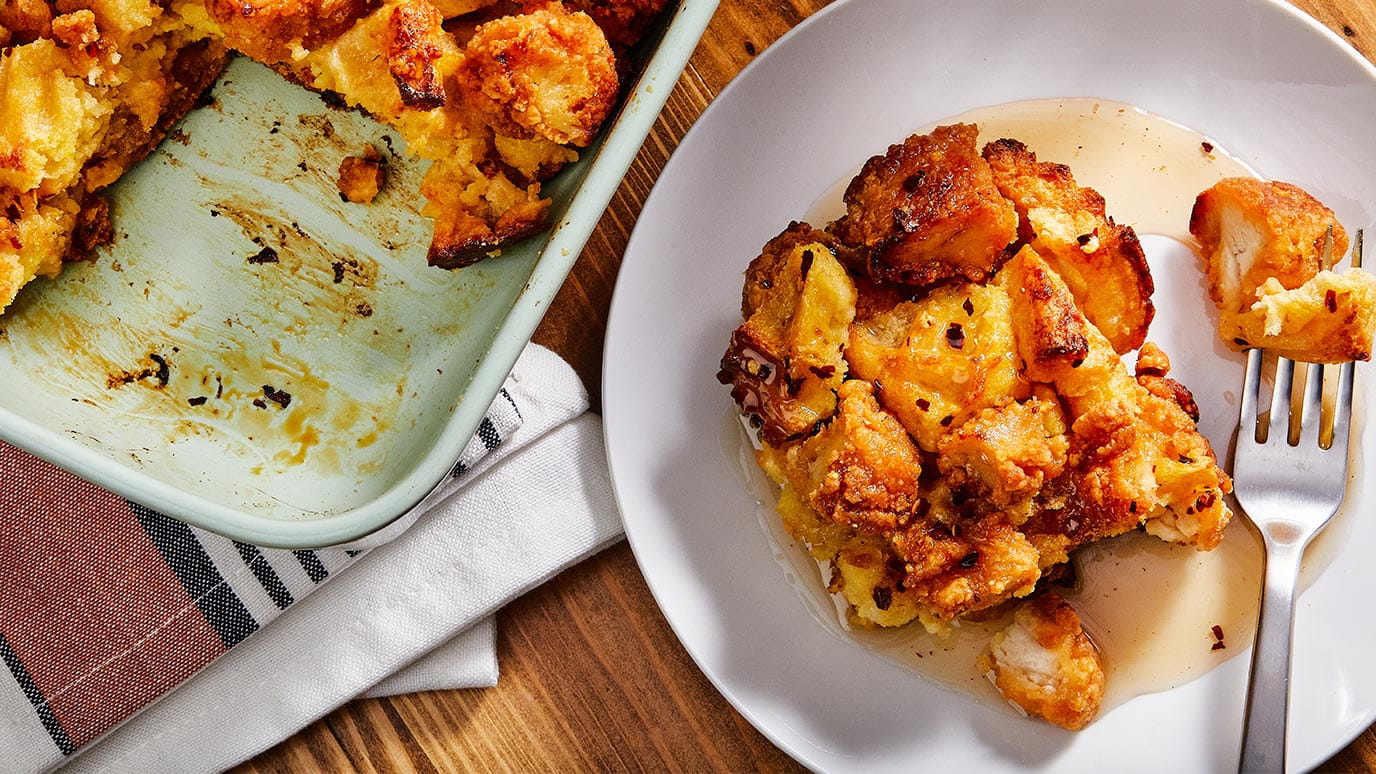 No one will go hungry in your house with a breakfast casserole on the table. These sweet and savory recipes give you plenty of options to sustain your family all the way through the holidays. They're a great way to quickly feed lots of people, allowing them to carve out exactly the amount they need to fill themselves up for breakfast or brunch.
Love Our Breakfast Casserole Recipes? Here's More Breakfast Recipes to Try: