So let's get this out of the way first — sweet potatoes are not the same thing as yams. In fact, they're from two entirely different plant families.
What are the other differences between yams and sweet potato?
When it comes to the sweet potato vs yam, yams are dry, highly starchy and have white-colored flesh.
They're also usually larger than sweet potatoes, weighing in at three to eight pounds each. But if you insist on continuing to refer to that classic Thanksgiving dish as "candied yams," well, who are we to argue?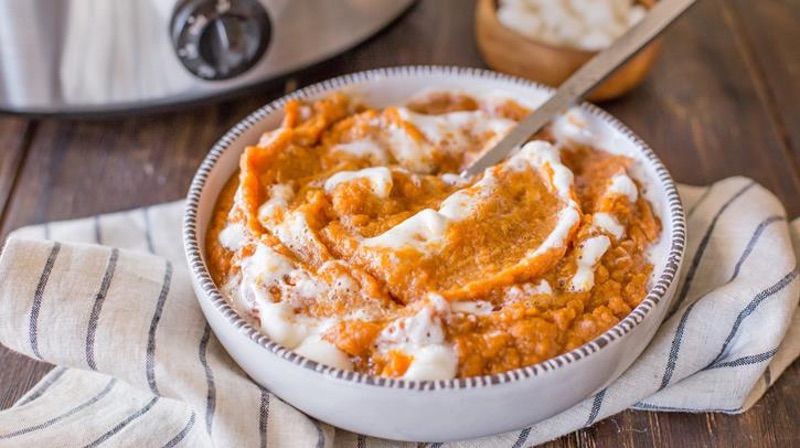 Types of Sweet Potatoes
Believe it or not, the sweet potato is one of the oldest vegetables known to mankind, domesticated thousands of years ago in Central America. Nowadays, of course, they're a staple produce item in the U.S., especially in the South, where they're used to make everything from breads to side dishes to dessert.
Most of us are familiar with brown-skinned, orange-fleshed sweet potatoes (the two most popular varieties produced in America are the "Beauregard" and the "Jewel"), but they actually come in a surprising number of shades, from the red and orange "Garnet" to the purple and white "White Delight" and even the tan and green "Hayman."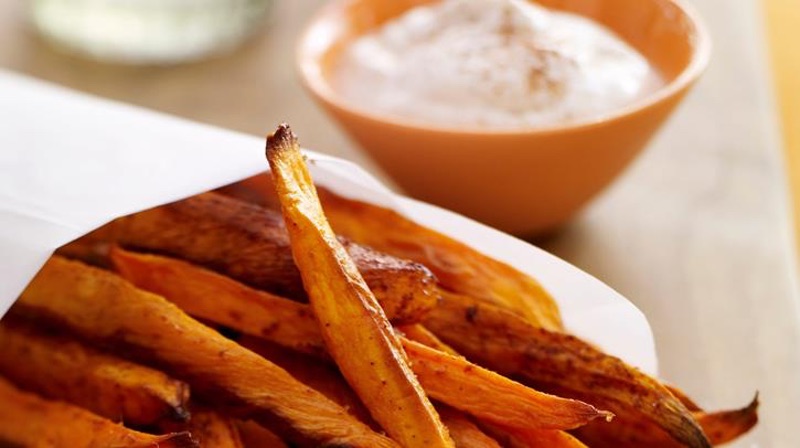 When are sweet potatoes in season?
Generally late October through December, which is when you're most likely to spot them at farm stands and greenmarkets. If you'd like to stock up on sweet potatoes at home, you certainly won't have a hard time finding them, as they're sold year-round in supermarkets.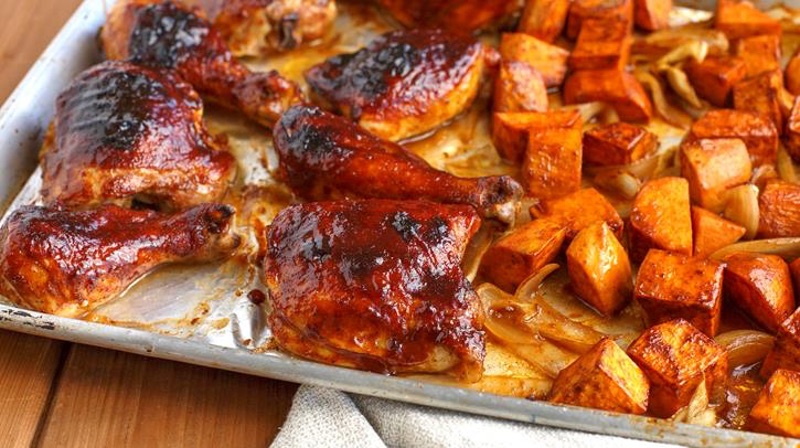 How to Pick Sweet Potatoes
So how, exactly, do you select them? Look for tubers that are clean, dry, smooth, firm and blemish and decay-free. Seriously, one rotten area can transmit a terrible flavor to the whole potato, and cutting it away won't help.
When it comes to storage, never keep your sweet potatoes in the refrigerator, which will make their natural sugars turn to starch. Instead, keep them in a cool, dry area, like a basement or pantry, for up to seven days or so.
They have a considerably shorter shelf life than white potatoes, so sorry to let you know that they won't last the winter!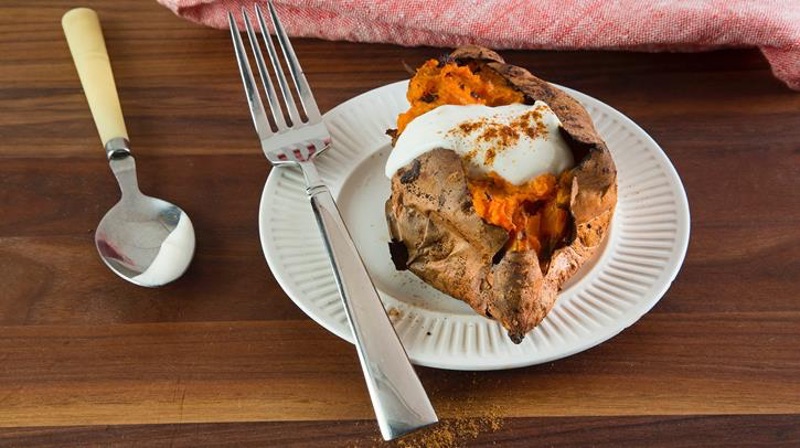 Now that we've established you only have a week to make use of your sweet potatoes, it's time to get cooking! They're tremendously versatile (and not to mention incredibly healthy), so from baking to boiling to grilling to mashing, the sky is definitely the limit!
How to Peel Sweet Potatoes
While the reasonably tender skins can taste delicious, many preparations require you to know how to peel sweet potatoes. You'll want to rinse and dry them first, then cut a small bit from each end to create a smooth surface.
Use a peeler or sharp paring knife to make long, even strokes from one end to another, turning the potato as you work. 
How to Cook Sweet Potatoes
Make good-for-you fries by cutting them into sticks or wedges, tossing them in salt and olive oil, and baking them in a 375-degree oven. 
Swap mashed sweet potatoes for white potatoes in a slimming take on the holiday side dish, or puree them into a warming soup, spiced with cinnamon and nutmeg.
Make a variety of quick breads or breakfast sweets, such as pancakes or muffins, or fold them into a slightly sweet, starchy dough for gnocchi or pappardelle, or filling for ravioli, tortellini or pierogi.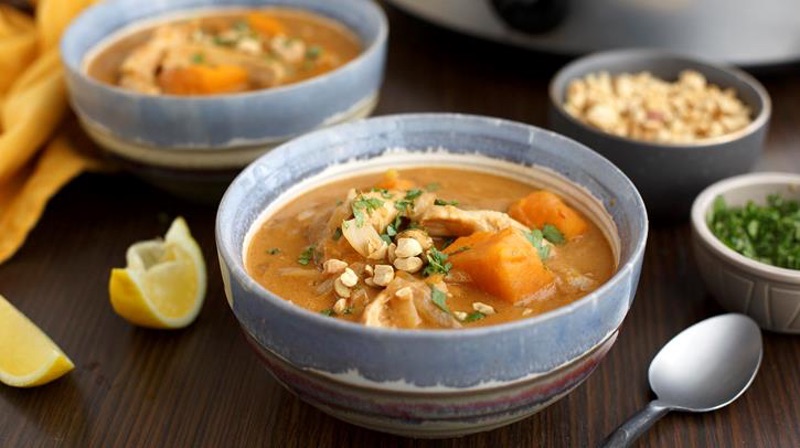 Sweet Potato Recipes
There's really no end to sweet potato recipes, from breakfast to lunch to dinner, and from side dishes to the star of the table. When it comes to main courses, try:
• Southwest Roasted Chicken & Sweet Potatoes
• Sesame Root Beer Braised Short Ribs with Sweet Potatoes
• Fire up the grill for Sweet & Smoky Ribs with Grilled Sweet Potatoes

Accompaniments that could well steal the show include: 
• Roasted Sweet Potatoes and Apples
• Charred Sweet Potatoes & Summer Vegetables
• Slow Cooker Mashed Sweet Potatoes with Marshmallows
• Melty Sweet Potatoes

And not all baked sweet potato recipes are created equal … use your oven to make everything from Twice Baked Sweet Potatoes to Baked Sweet Potato Fries with Honey Spice Dip.
Or explore the sweet potatoes, well, sweet side, with a fabulously festive Sweet Potato Pie!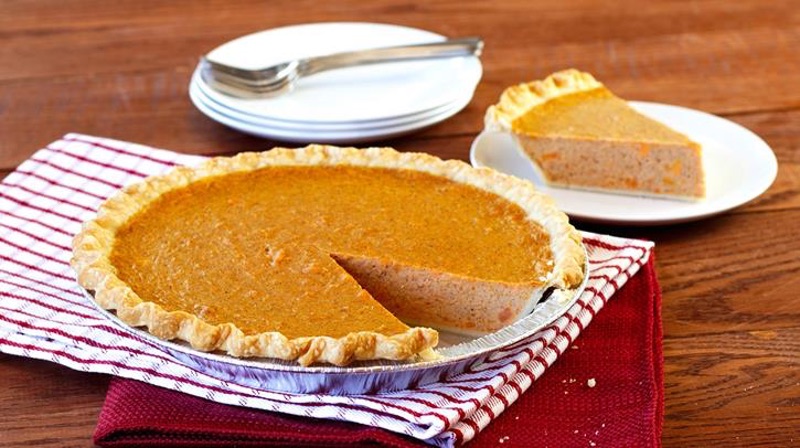 Which is to say (as opposed to yams) you'll never run out of uses for delicious, nutritious sweet potatoes.
Discover more sweet potato recipes and while you're at it, check out our other seasonal fruit and vegetable guides, too: pumpkins, apples and beets.