Looking to add more visual interest to your meals and enjoy fresh seasonal veggies? Well, good news – it's beet season! Summer until late fall is the best time to find the freshest beets, and add earthy sweetness – not to mention striking purple or golden hues – to your cooking. 
What are Beets?
Beets are a root vegetable known for their distinctly deep purple coloring and slightly sweet taste. While you're most likely familiar with the purplish-red variety, beets come in a number of colors including yellow/gold, white and striped. 
When are Beets in Season?
Beets are at their best between the months of June and October, but they store well and are easily accessible even during the winter season.
You can find locally grown beets with the greens still on, so you're really getting two veggies in one. You'll also be able to pick up beets right after they're harvested, so you can get them at the peak of freshness. 
What do Beets Taste Like?
Beets have an earthy., slightly bitter flavor that sweetens upon cooking. Generally, the longer you cook, the sweeter  (and tastier!) they get. As for the greens, they're chewy and mild-tasting – perfect to substitute for spinach or baby kale in recipes. 
So head to the farmers market and pick up a bunch or two – then turn your beets into irresistible (and photogenic) meals at home.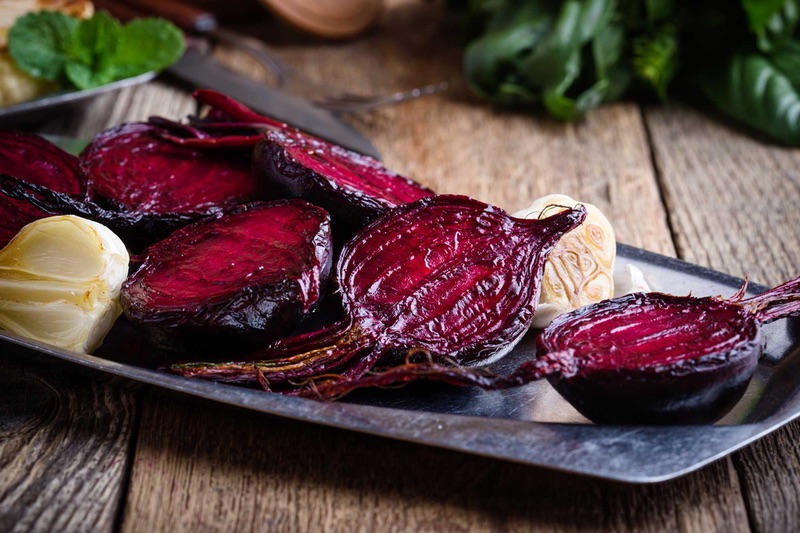 How to Prepare Beets
We'll be honest – prepping beets can be messy work if you're not careful. Purple beets' bright pink juice can get everywhere, staining your hands, clothing and cutting boards. 
The solution? Wear gloves, and handle cut beets as little as possible.
All you really need to do to prep beets for cooking is remove the green tops and, in the case of roasting, slice the top off entirely.
Save peeling your beets for after they're cooked, when the skin will slide off easily – though you'll still want to wear gloves to avoid stains.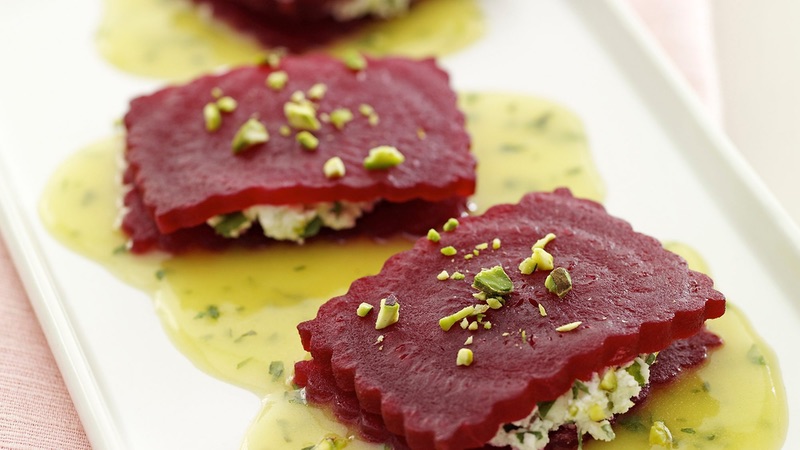 How to Cook Beets
When you want to bring out the best flavor in your beets, there's no better option than roasting. Low and slow roasting brings out the beets' natural sugars and allows them to caramelize, yielding a tender, tasty treat. 
Roast your beets whole by slicing off the top, drizzling them with olive oil and roasting them, wrapped in tin foil, until tender.
Smaller beets are ready in as little as 30 minutes, while larger ones may take an hour. If you need to save some time, cut your beets into quarters before roasting.
You can also steam or boil your beets as a faster cooking option. Both will net you tasty, tender beets in about half an hour.
Finally, try sauteing spiralized beets in a little garlic and olive oil. You'll have delicious beet "noodles" in about 10 minutes.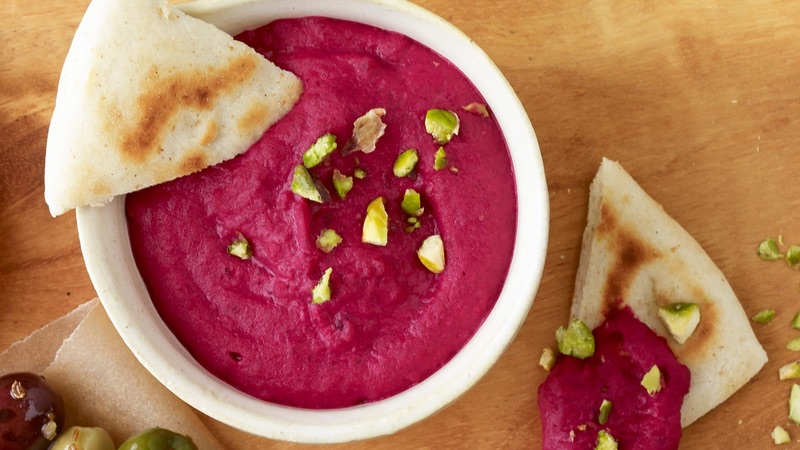 How to Serve Your Beets
Balancing beets' earthy flavor can feel a little tricky if you haven't cooked with them before – so try one of these recipes for a perfectly seasoned meal. 
Hello, picture-perfect appetizer! This creamy pink dip looks stunning, and works equally well as a party-starter or a laid-back snack.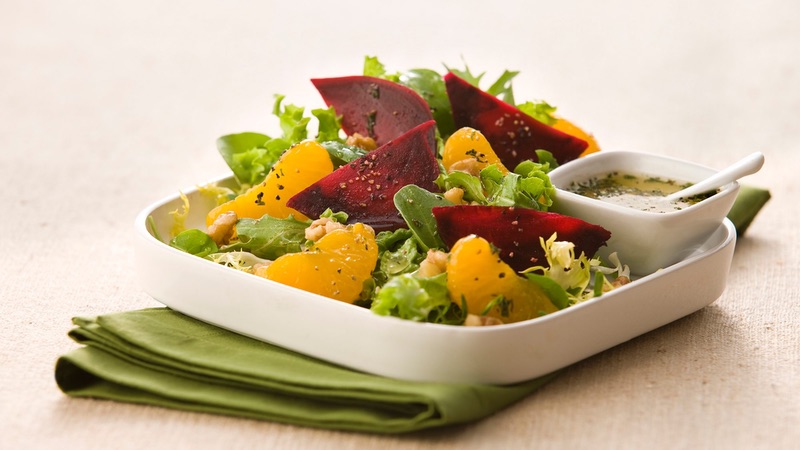 Beets taste best when combined with bright and sweet flavors. So citrus makes for the perfect pairing – and an unforgettable salad.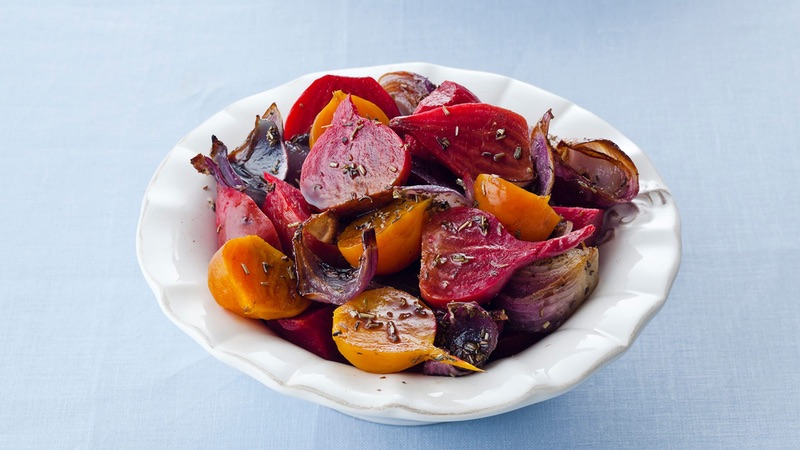 Who says comfort food can't be good for you? This tender side features sweet and sour flavors, and feels delightfully autumnal thanks to rosemary and sage. Serve with roast chicken on a cozy night in.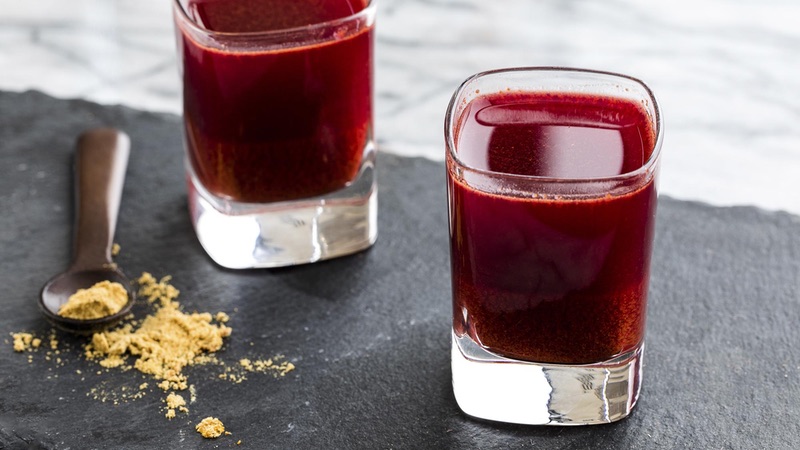 Of course, you can always drink your beets, too! This gorgeous bright red juice is satisfying fiery, tart and earthy. Delicious!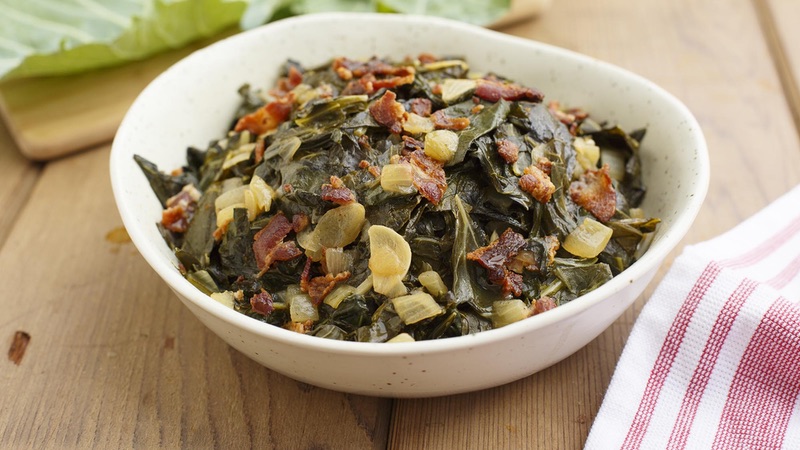 Don't Forget Those Beet Greens!
Beet greens offer the best of both worlds: they're tender enough to eat raw, but still stand up well to cooking, so you have plenty of options. 
If you're in the mood for raw greens, simply wash and slice the leaves to use as a base for salad. Use beet greens in place of mixed greens in this leafy green salad with an apple pie vinaigrette – the ultimate autumn salad! – or this harvest salad with a sweet dijon vinaigrette. 
Of course, you can also cook your beet greens.
Try transforming traditional collard greens with bacon by using sliced beet greens instead, or use beet greens in place of kale in this African-inspired berbere braised kale and tomatoes. 
Check out our other seasonal fruit guides, where you'll learn how to pick fresh fruit, find out when they're in season PLUS recipes using your freshly picked fruit: apples, dragon fruit, peaches, strawberries, pomegranate, watermelon, and pumpkin.