What is Ramen?
Ramen is a type of Japanese noodle dish that is made with thin, wheat-based noodles that are served in a flavorful broth. The broth is typically made from chicken, beef, pork, or seafood, and it is flavored with soy sauce, miso, or salt. Ramen is often garnished with a variety of toppings, such as sliced pork, boiled eggs, green onions, and nori (dried seaweed).
Ramen originated in Japan and continues to be a staple in Japanese cuisine. Roman has become popular around the world and is widely available in many countries. There are more types of ramen and ingredient variations then ever! And the ingredients and seasonings used can vary widely depending on the region and the specific recipe.
Typically served in a bowl and eaten with chopsticks, ramen is a popular and convenient food. For savvy soup fans, it's no surprise to learn that Tokyo is home to an estimated 10,000 ramen shops. With ramen's global popularity, you can also find great ramen everywhere from New York to London to Vancouver. Yet even without traveling or eating out, there are so many delicious, affordable ways to spice up classic ramen recipes in your own kitchen. 
Bring on the ramen noodles! It's time to find the ramen recipe that's right for you. 
Homemade Ramen: The Possibilities Are Endless
When it comes to Asian street food recipes, homemade ramen is ripe for experimentation. Frankly, just the thought of this rich, well-seasoned Japanese soup warming you up is probably enough to get your mouth watering.
You might be a student on a budget who loves to post your instant ramen noodles hacks on social media. Perhaps you're a remote worker looking to level up your after-lunch energy with a well-marinated ramen egg. Or you might just be craving great ramen soup to eat with family and friends on a chilly fall or winter day.
Ramen is for everyone.
Choose the Best Ramen Noodles and Seasonings
With the right broth, ramen noodles, seasoning and toppings, the sky's the limit with your ramen noodle recipes. Dried shiitake mushrooms, kombu, soy sauce, and mirin (Japanese sweet rice wine) are some classic ramen flavoring ingredients.
Today, you can discover amazing McCormick products that empower you to cook the ramen of your dreams in just minutes. For an easy lunch recipe or quick weeknight dinner, ramen fits the bill. From a traditional ramen recipe to ramen noodle salad or even pizza with ramen noodles, there's something for every taste.
Enjoy a New Pork Ramen or Chicken Ramen Recipe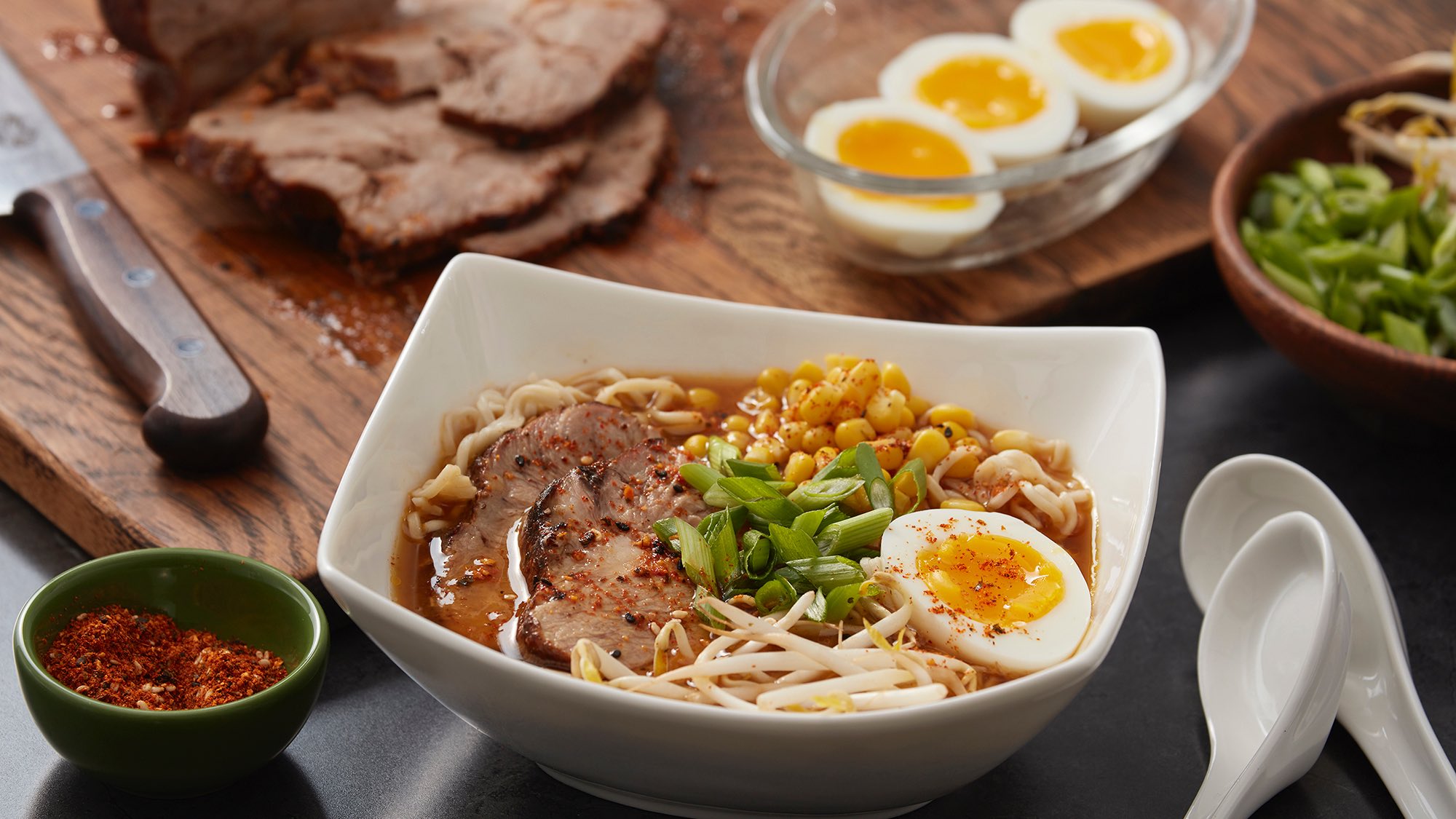 Hungry for delicious homemade ramen? This irresistible braised pork ramen recipe enables you to make your own rich broth with pork shoulder and chicken stock in a matter of hours.
Conveniently flavored with our Japanese 7 Spice Seasoning, this ramen recipe offers a complete meal, garnished with corn, scallions and more.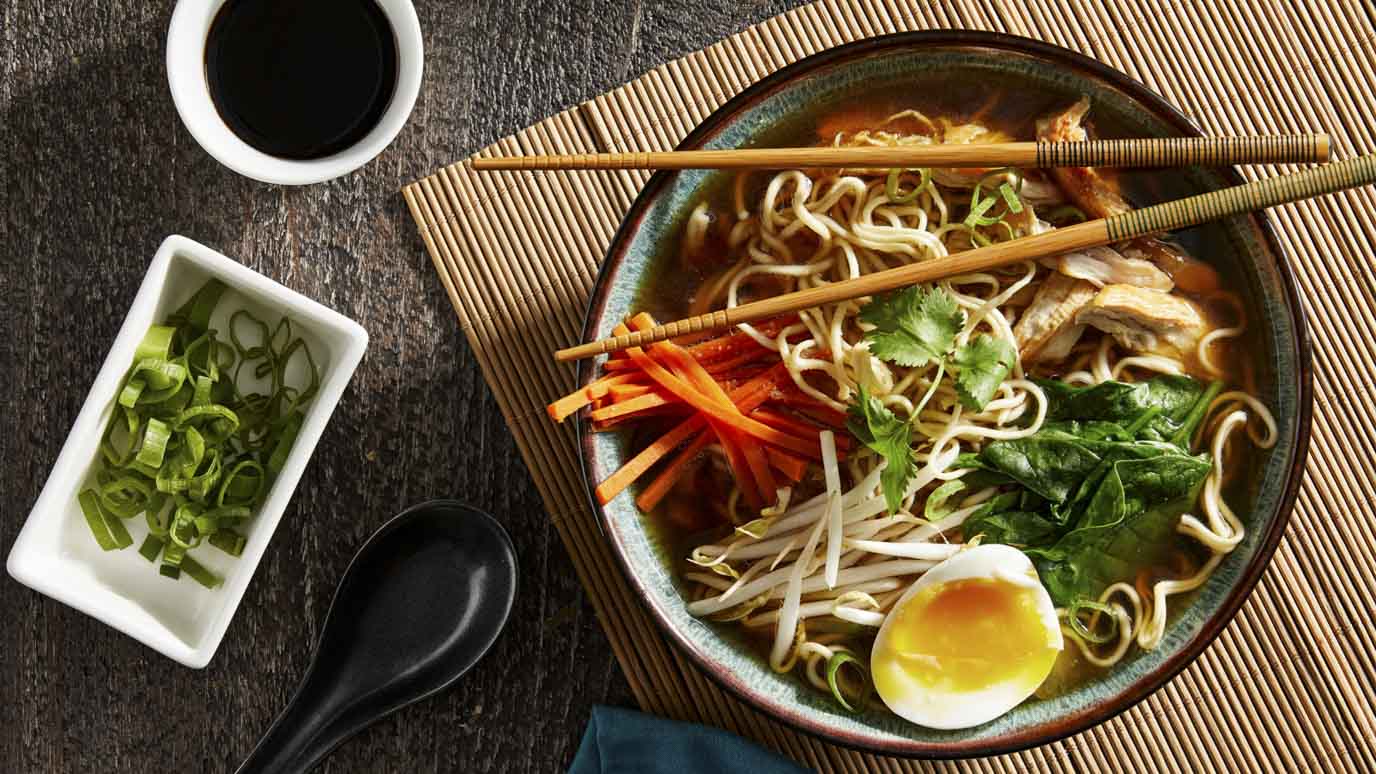 When you've got a packet of Simply Asia Japanese Style Noodles and 15 minutes to get a meal ready, this easy chicken ramen recipe is an ideal choice. Spiced up with Garlic Powder and Ground Ginger, it's a treat for both the tongue and the eyes. Shredded carrots, bean sprouts and baby spinach make great veggie toppings.
Looking for a different style of chicken ramen? Don't miss Chicken Adobo-Inspired Ramen, a mouthwatering Filipino-influenced take on the dish.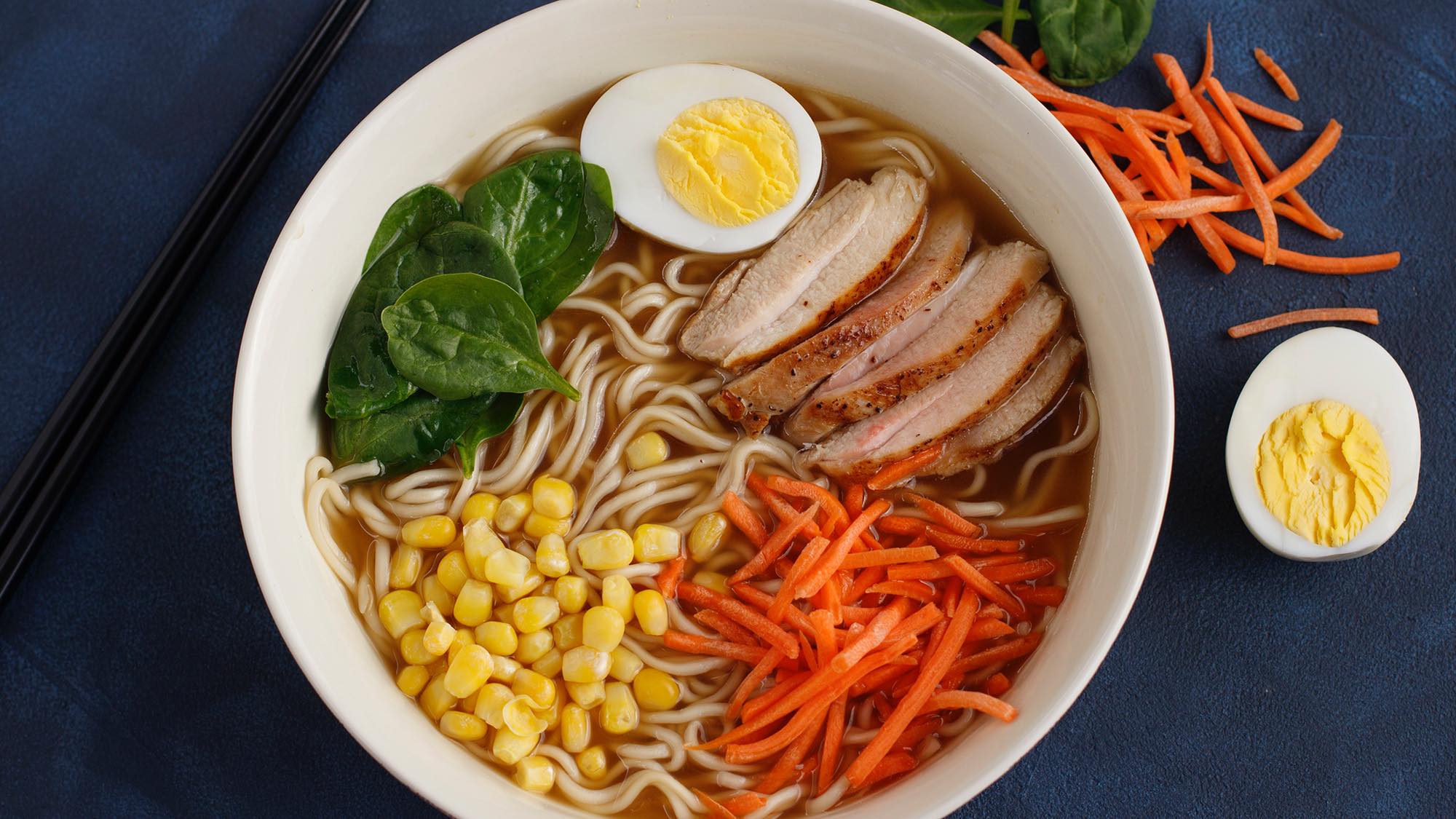 If you're strapped for time, this savory ramen recipe is the answer to your prayers with just three core ingredients. All you need is ramen noodles, Simply Asia Japanese Inspired Ramen Soy Ginger Chicken Broth and water!
Feel free to add anything from cooked chicken and hard-boiled eggs to bamboo shoots and chopped green onions, and you can be chowing down inside of 10 minutes. It's a homemade ramen recipe that never gets old.
Discover More Tasty Ways to Use Ramen Noodles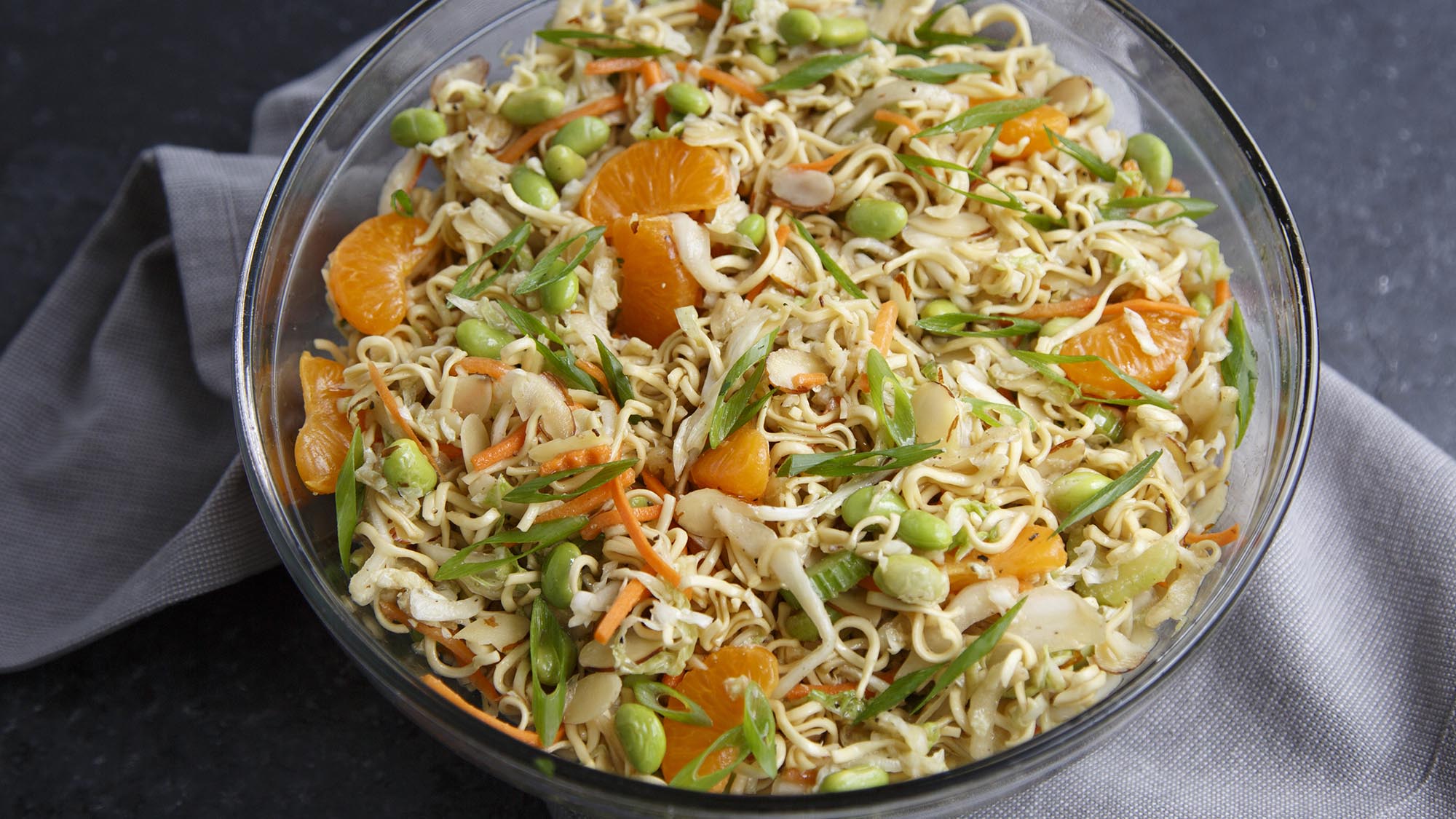 One great alternative to making classic ramen is whipping up a ramen noodle salad. This cold ramen noodle salad recipe makes a fabulous addition to your next picnic or family gathering.
Mandarin oranges and almonds provide a refreshing counterpoint to the crunchy noodles and coleslaw. And you'll relish the tangy, sweet dressing that incorporates the robust flavors of seasonings like Garlic Powder, Ground Ginger and Coarse Ground Black Pepper.
Seeking a change of pace from BBQ chicken pizza and margherita pizza? It's time to get creative and make a ramen skillet pizza!
Using Simply Asia Japanese Style Ramen Noodles for a unique pizza crust, this pepperoni-topped treat will get folks asking for multiple slices. It truly shows that with ramen noodles and ramen recipes, variety and flavor are what it's all about.