Open that spice cabinet!
It's no secret that chicken noodle soup is one of the most comforting, warming meals around, and we have the science to prove it! When you're feeling under the weather, there's nothing like a steaming bowl of chicken noodle soup to turn your day around. You can find variations of chicken noodle soup worldwide; broth, chicken, and pasta is a classic, universal combination. We consulted three chicken noodle soup devotees (who also happen to be professional chefs) for their favorite ways to upgrade the beloved dish. Keep reading for five pro tips to elevate your homemade chicken noodle soup recipe. 
Start With Chicken Stock
Ali Slagle, recipe developer and author of I Dream of Dinner, recommends cooking chicken in chicken stock to jumpstart the process of making a rich, chicken-y base. Find a store-bought chicken stock that you like, and use that instead of – or in addition to – water when cooking your chicken to amp up the broth's flavor. "This is especially worthwhile if you're making soup with boneless, skinless chicken, since the bones and skin contribute so much of the soup's flavor," Slagle notes. 
Keep Things Seasonal
The vegetables in a classic chicken noodle soup are typically limited to onions, carrots, and celery, but it doesn't have to be that way. Kale Me Maybe food and recipe blogger Carina Wolff likes to switch up the vegetables depending on the season, like adding "squash in the winter" and "tomatoes in the summer." With this approach, you'll get to use the best seasonal produce, and you'll never get bored of chicken noodle soup. Win-win!
Spice It Up
Wolff recommends jazzing up chicken noodle soup with "interesting toppings, like spices, sauces, or drizzles." For example, harissa – a North African chili paste – gives the broth complexity and heat. The Middle Eastern seasoning blend za'atar would also be a nice touch, adding rich, earthy character to the soup.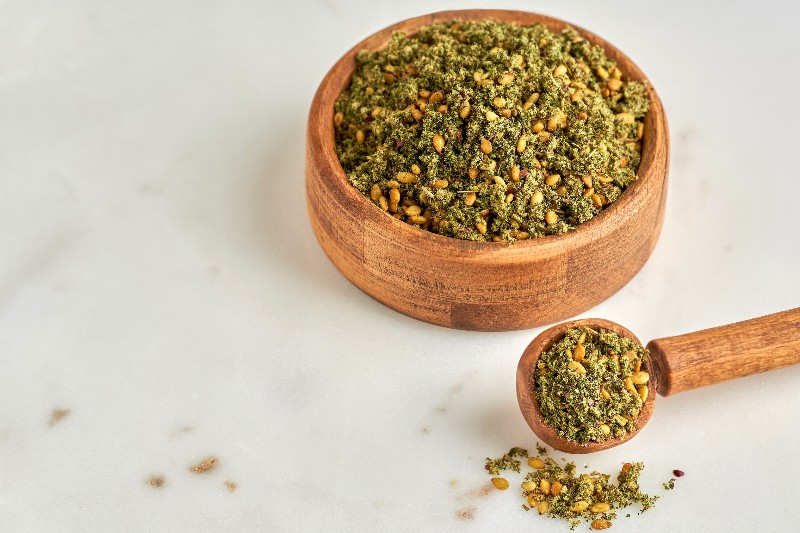 Make It Your Own
Leetal Arazi, a trained chef and co-founder of New York Shuk, knows her way around chicken noodle soup. Inspired by her roots, she likes to give it a Middle Eastern twist, which often means adding hawaij – a Yemeni spice blend with turmeric – which gives the soup a gorgeous golden hue. Follow Arazi's lead, and feel free to personalize your chicken noodle soup to suit your palate.
Add Acid
Arazi likes adding a touch of preserved lemon paste to her chicken noodle soup, which she says adds "zesty flavor" as well as a punch of umami. Alternatively, just squeeze some lemon juice into your soup, which will brighten everything up and round out the flavors.
This article was written by Phoebe Fry from Real Simple and was legally licensed through the Industry Dive Content Marketplace. Please direct all licensing questions to legal@industrydive.com.