Whip up a delicious bowl of instant ramen in less than 10 minutes. And the best part? It doesn't involve the salty seasoning packet.
Instant ramen and budget meals go hand in hand. The only difference between my college ramen days a decade ago and today? Social media. All you have to do is go to #ramenhacks on TikTok and you'll join more than 27 million viewers finding new ideas on turning that packet of dried noodles into a brand new meal. There are definitely some questionable ways people are using ramen these days – this ramen grilled cheese reviewed by chef Gordon Ramsay comes to mind. But there are also creative ramen hacks such as lasagna and carbonara that have the internet raving. My favorite take so far is referred to as "Tiktok Ramen," which has 20 million views and counting. Instead of enjoying the instant ramen as a brothy soup, you make a quick sweet and spicy sauce before stir-frying with the noodles.
How to Make TikTok Ramen Noodles
You won't be using the seasoning packet, so grab whatever packet of instant ramen you have on hand to make the trendy TikTok ramen recipe.
Boil water and cook ramen noodles (without the seasoning) for about three minutes or until just-cooked so you don't end up with mushy noodles. Save a bit of the pasta water for the next step.
Melt 1 Tbsp. butter in a skillet over medium-high heat. Add 2 cloves minced garlic, 1 Tbsp. brown sugar, 1 Tbsp. soy sauce, a pinch of red pepper flakes (optional, to taste), and 1 Tbsp. pasta water (this helps the sauce stick to the noodles).
Add cooked ramen noodles and stir to combine with sauce.
Move noodles to one side of the skillet and add an egg to the pan. Most of the videos on social media scramble the egg and stir together with noodles. I chose to fry the egg so I could have yolk add a bit of richness to the dish.
Serve with everything bagel seasoning and a sprinkle of sliced green onions. Enjoy!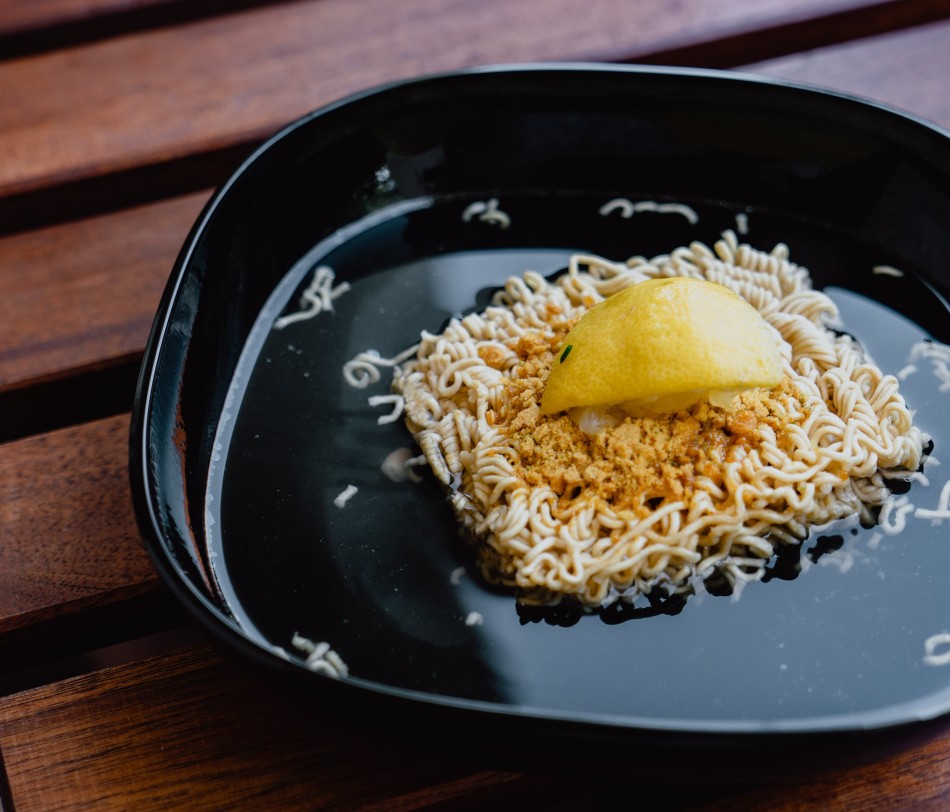 Photo by Kevin McCutcheon
Feel free to adjust the ingredients to your liking by adding more heat, garlic, etc. There are also videos making the trendy recipe with sesame oil if you need a dairy-free swap for the butter. Leave off the egg if you're allergic or plant-based (just make sure the ramen noodles you're using are egg-free, too). My favorite part about this delicious ramen hack is the fact the recipe skips out on the salty seasoning packet. I try to avoid sodium in my home cooking and this was a cheap, easy way to enjoy packaged ramen without a bunch of salt.
This article was written by Katlyn Moncada from Better Homes and Gardens and was legally licensed through the Industry Dive Content Marketplace. Please direct all licensing questions to legal@industrydive.com.