For Canadians, nothing says summer quite like firing up the BBQ. And that includes making BBQ corn on the cob as part of your next feast with family and friends. The always-tempting aroma and taste of grilled corn adds to the BBQ celebration, along with the good conversation, laughter, and sunshine in your backyard or favourite park.
Grilled corn makes a great main course or side dish, whether you're throwing a Canada Day party, fueling up before you watch a big sports event, or just relaxing with a couple of pals as you try out new vegetarian or vegan BBQ recipes. Grilling corn on the cob is affordable, fun, and delicious – especially with the right selection of spices and seasonings.
Imagine sinking your teeth into grilled corn with spicy honey butter or bacon wrapped grilled corn with maple bacon butter. How about chowing down on some chipotle mango Mexican style street corn or Brazilian grilled corn? Making corn on the cob on the grill offers endless tasty possibilities.
How Long to BBQ Corn on the Cob
If you've ever wondered about how long to BBQ corn on the cob, it's easy! Most recipes recommend grilling corn on the cob for about 10 minutes on high heat. Turn the corn regularly to make sure that it cooks and chars evenly all over. Then enjoy!
Now it's time to learn more about how to BBQ corn on the cob and make grilling corn a highlight of your BBQ plans this summer. Craving some delicious BBQ corn on the cob recipes? Let's explore 4 ways to enjoy grilled corn!
BBQ Corn on the Cob with Butter and Bacon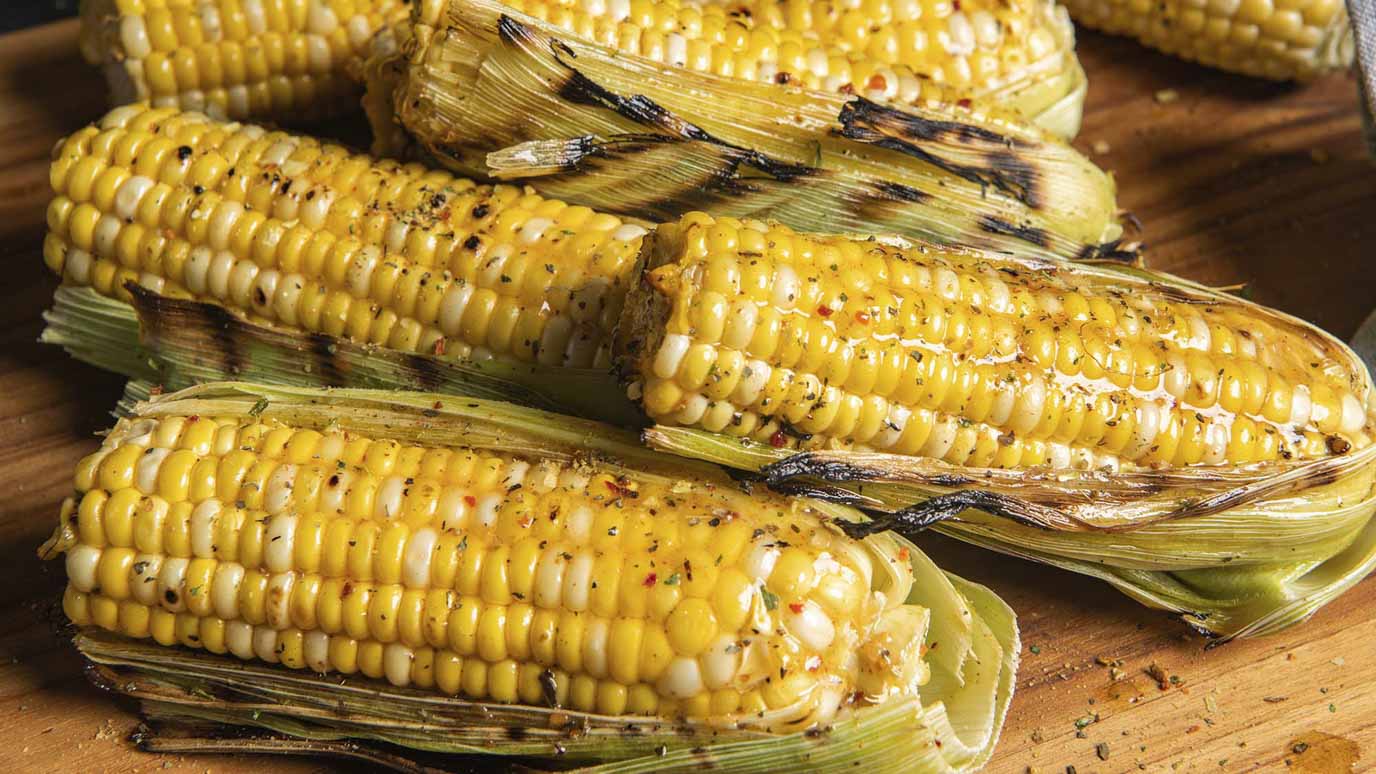 This is an easy BBQ corn on the cob recipe that mingles sweet and savoury flavours to perfection. Just the words "homemade honey butter" are enough to get you salivating! With Vegetable Seasoning and Ground Cayenne Pepper, the grilled corn is an absolute taste treat. It's ready to serve in just 20 minutes.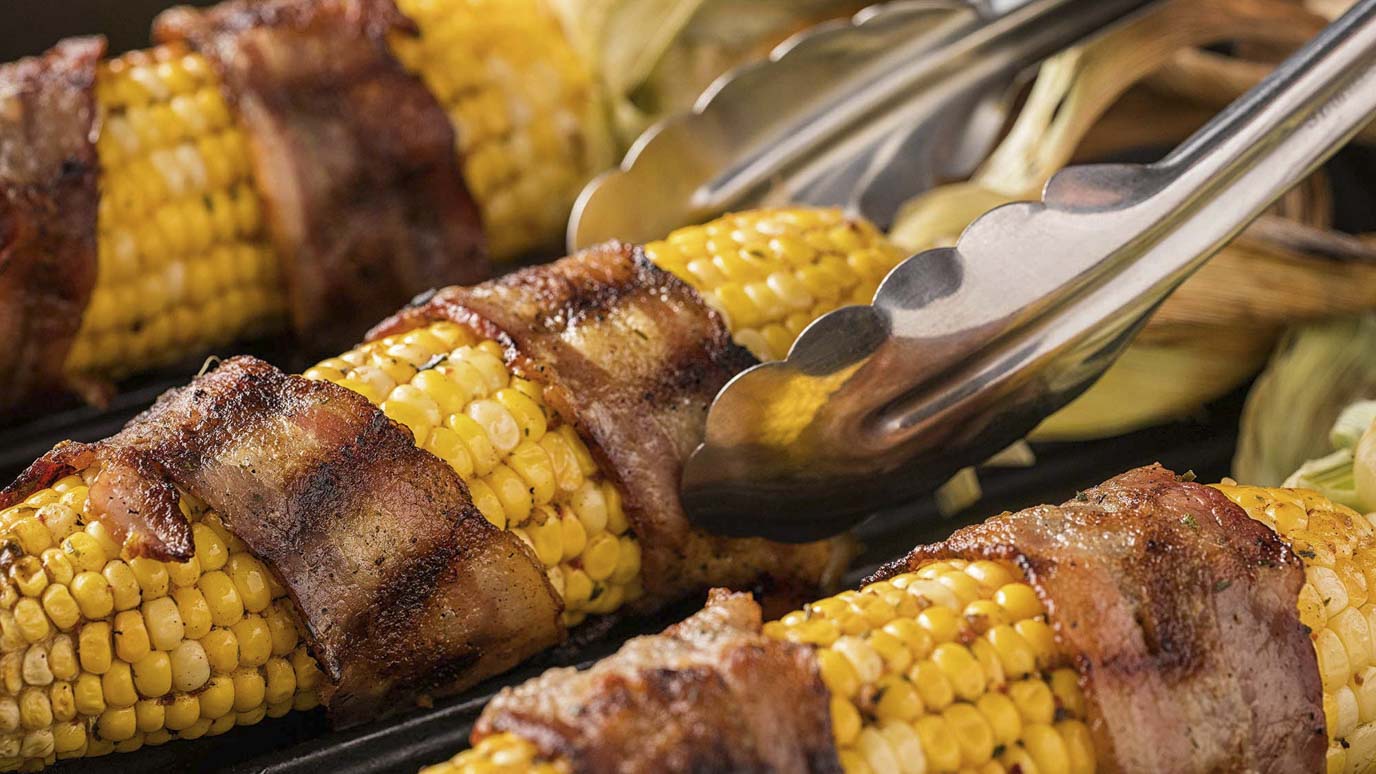 From peameal bacon to back bacon, bacon is a perennial favourite among Canadian meat lovers. Looking for a new way to enjoy bacon? You've got to check out this grilled corn recipe. Our Maple Bacon Seasoning – featuring notes of garlic, red bell pepper, and orange peel – elevates the butter coating for the BBQ corn on the cob. Add those just-crispy-enough wrapped bacon slices, and you and your fellow diners will be in heaven!
Grilled Corn with Mexican and Brazilian Flavours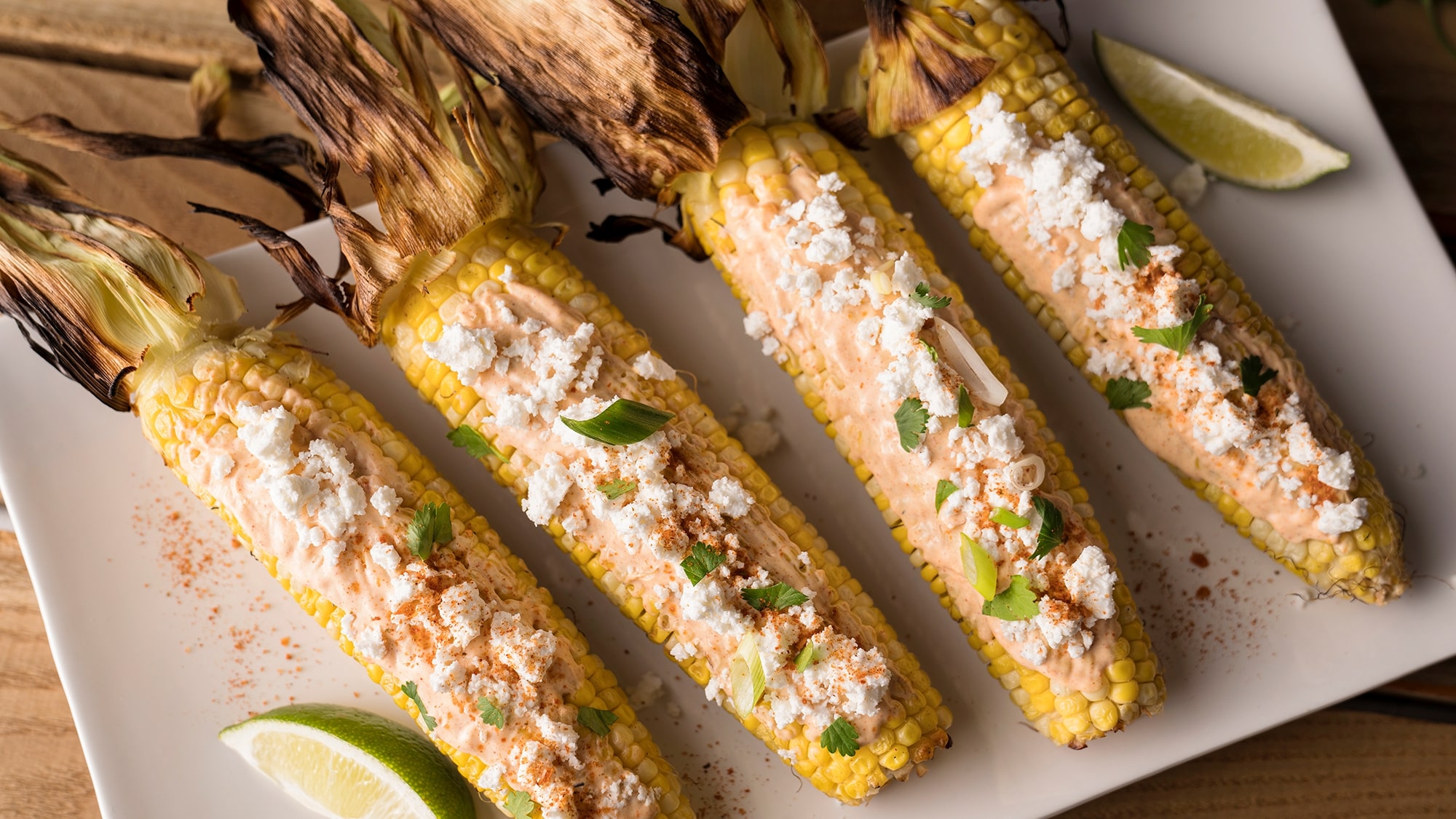 If you can't get enough recipes inspired by Mexican food, this BBQ corn on the cob recipe will satisfy your cravings. When you combine mayo and sour cream with Chipotle Mango Seasoning and cotija cheese, the decadent, zesty goodness is tough to top. Garnish the grilled corn with cilantro and lemon wedges to make it even tastier and more photogenic.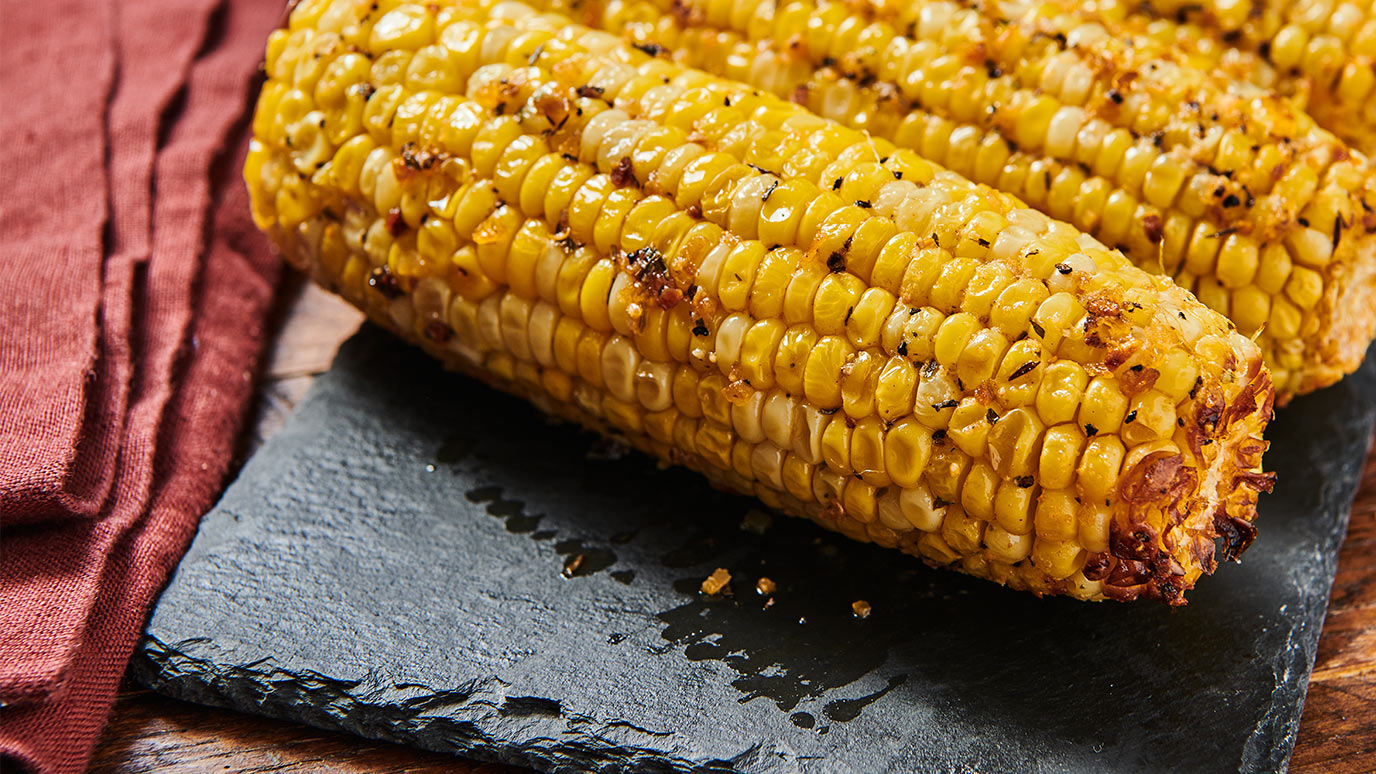 When you're grilling corn on the cob and looking for something exciting and fresh, what sets this BBQ recipe apart? Answer: the incredible blend of flavours in our Brazilian Style BBQ Seasoning. Featuring notes of lime, bell pepper, and garlic, it brings a touch of heat to your BBQ corn on the cob. This recipe takes the buttery magic of grilled corn to the next level.
More Mouthwatering BBQ Recipes
When you've got the BBQ sizzling for grilled corn, it's natural to grill some more delicious dishes. Hungry for BBQ food ideas beyond BBQ corn on the cob? From BBQ jackfruit sliders to curry turkey burgers, we've got you covered!
More Corn Recipes To Try
Learn More About Grilling