As Food & Wine Culinary Director Justin Chapple points out in the latest installment of Mad Genius Tips, shucking corn isn't difficult, but it can be tedious. Before cooking it, most people remove the dry husk, leaving behind strands of silk, which stick to everything and are almost impossible to remove from the corn itself. It's time to stop wasting time trying to painstakingly remove those strands of silk, thanks to this Mad Genius Tip:
Simply boil the corn with the husk on.
Yep, husk on. After about five to eight minutes of cooking in boiling water, the husk will have softened, making it easier for you to pull it away. And it won't leave behind any of those pesky strands of silk. Best of all, you've already cooked the corn, so you can serve it right away (alongside an appropriately hefty pat of butter, of course).
There's no question that corn is one of the most versatile and crowd-pleasing summer staples, whether you're making a Mexican-inspired salad, serving it on the cob and topping it with a coconut glaze, or making corn chowder. Want to give grilled corn a little kick? Take a cue from Bobby Flay and try it with this mango-habanero butter. Looking for something a little more elegant? Try this corn soufflé with bacon and comté.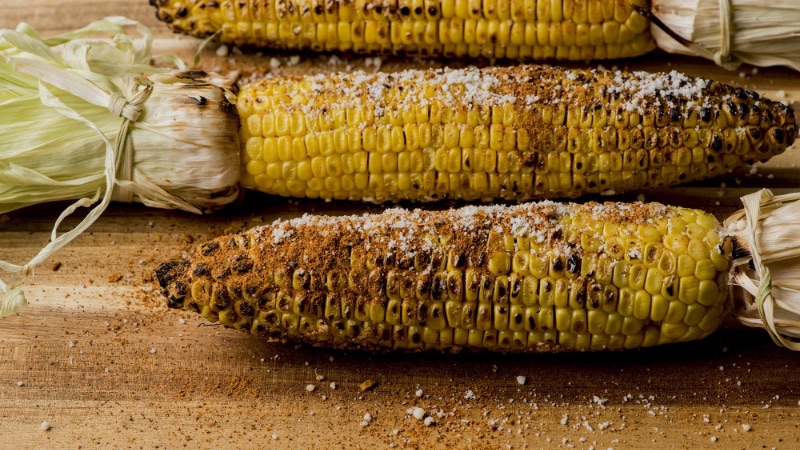 Whatever you're grilling up this summer, now that you've saved energy by shucking corn using this Mad Genius Tip, you'll have plenty of time to come up with recipes that will keep your family and friends excited about dinner all summer long.
This article was written by Elisabeth Sherman from Food & Wine and was legally licensed through the NewsCred publisher network. Please direct all licensing questions to legal@newscred.com.