Turkeys, hams and roasts make impressive table centerpieces during holiday dinners, but let's be honest — everyone's more excited about the sides. Condensed soup casseroles (you know you love 'em). Roasted roots that toe the line between vegetable and dessert. Mountains of mashed potatoes that are 97% butter. Nostalgia and epic amounts of fat are the name of the game when it comes to holiday sides, so treat your guests to dishes they'll never forget!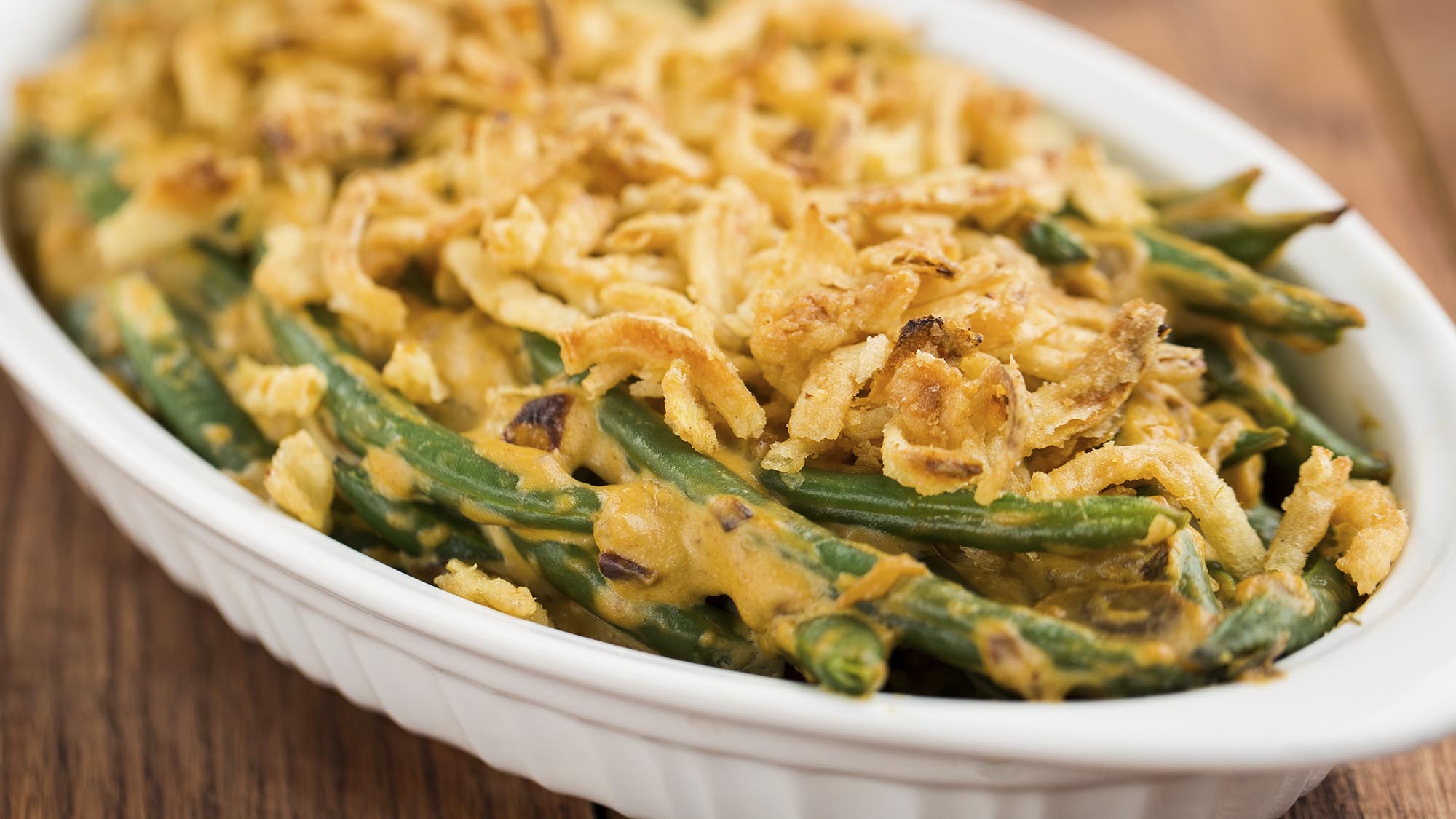 If this isn't a holiday classic, we don't know what is. In fact, once you take a nostalgic bite of tender beans bathed in creamy mushroom sauce, you'll wonder why you don't make this all year round. 
Why should meat and dairy eaters have all the holiday fun? Vegans deserve festive meals that are every bit as extravagant, and this not-so-traditional take on green bean casserole doesn't pull any punches, thanks to a creamy cashew mushroom sauce.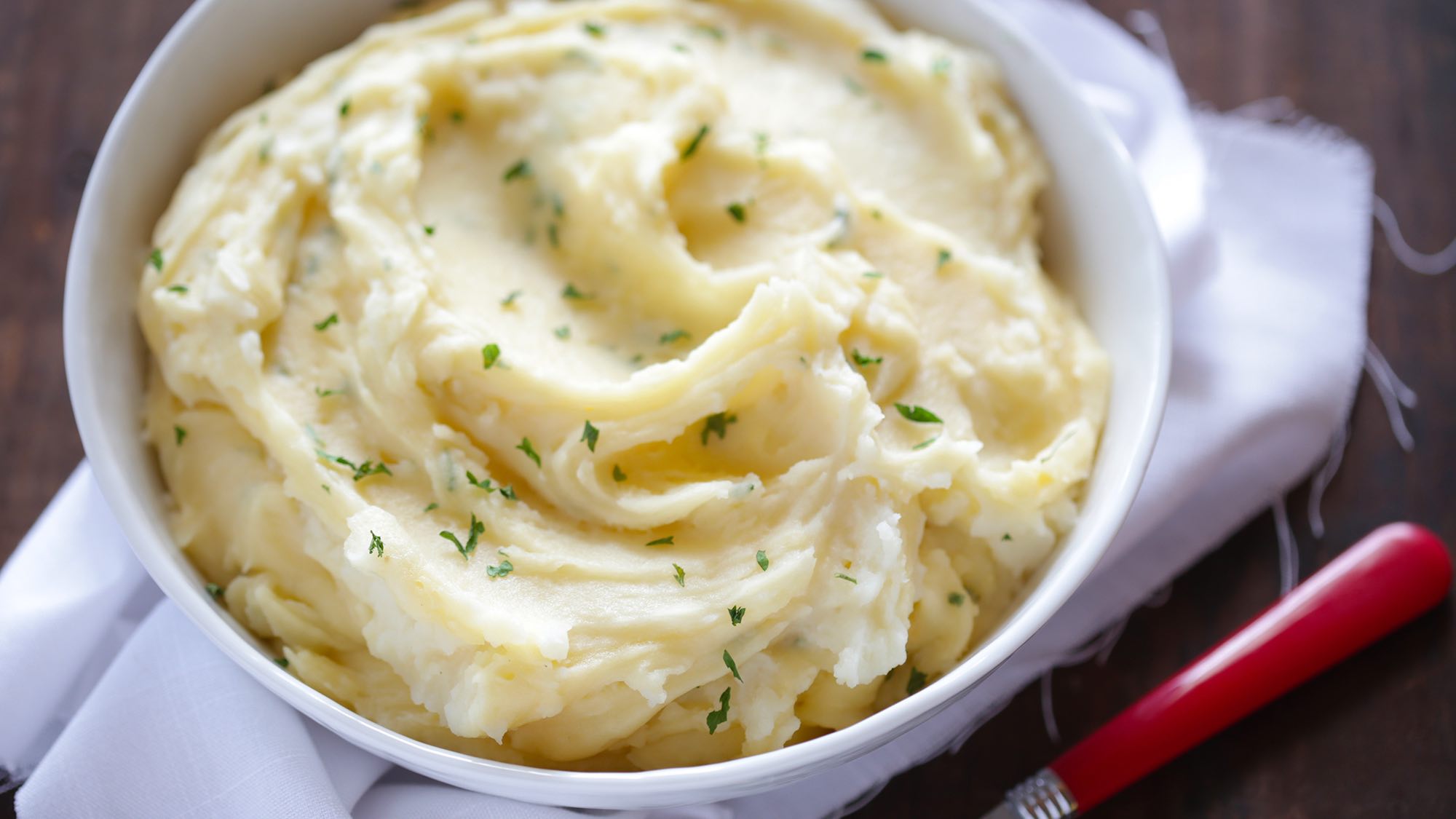 A holiday table isn't complete without mashed potatoes. And while a ton of butter is all that's needed to whip them into cloud-like perfection, there are lots of little ways to take them over the top, whether adding garlic as in this recipe or stirring in fistfuls of shredded cheddar or gruyere to make cheesy potatoes.
This decadent scalloped potatoes recipe also has an au gratin potatoes quality because of the brown and cheesy top. And since it's prepared using a slow cooker, it's a totally set-it-and forget-it dish. Perfect for holiday cooking when you're trying to do a million things at a time!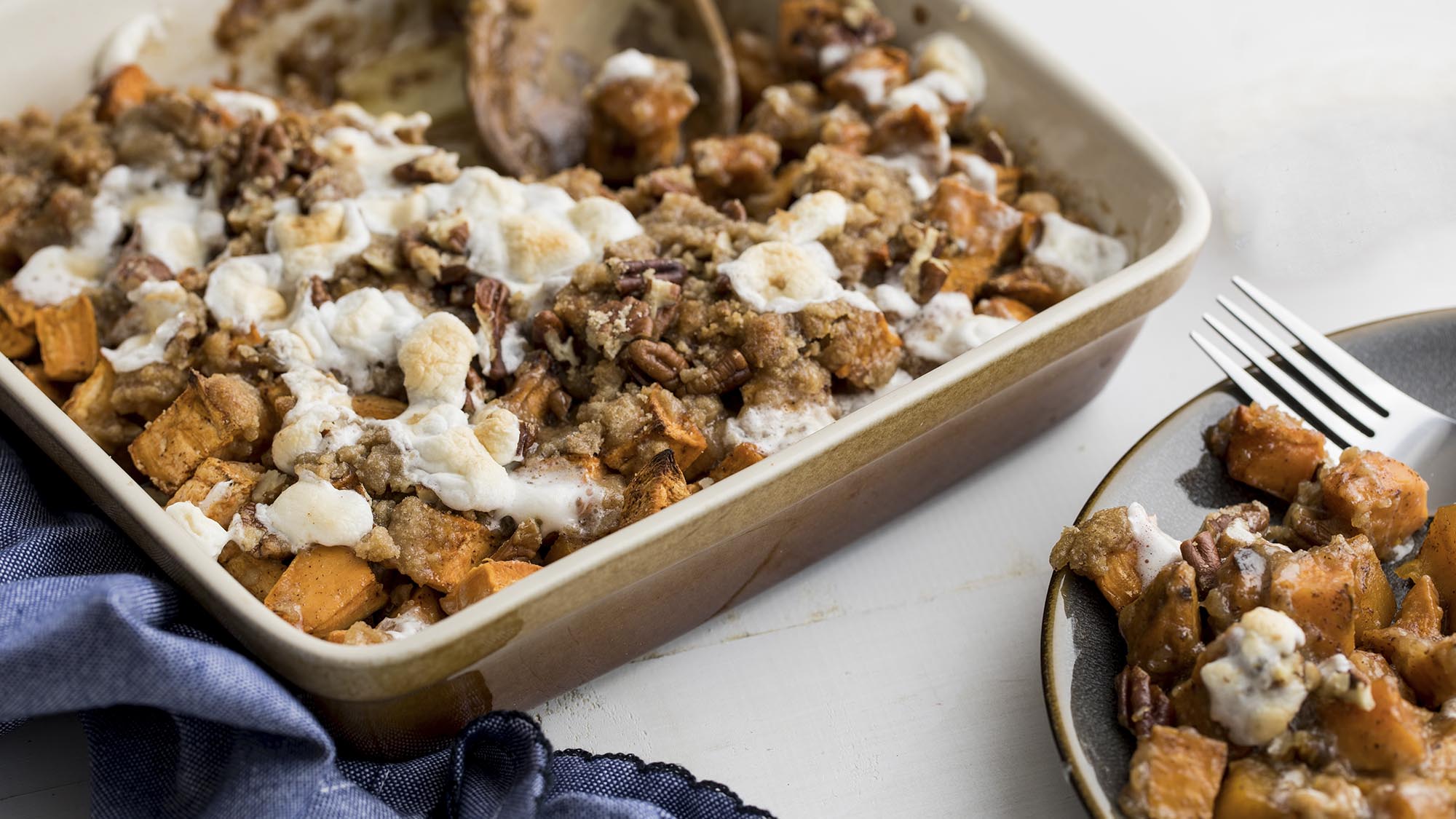 Here's a tip: If you start with already baked and cubed sweet potato for this traditional marshmallow-dotted casserole, you'll save yourself cooking time. All you'll need to do is pass the assembled dish under the broiler to form that sticky, melty, brown sugary coating.
Slow cookers are life savers when it comes to the preparation of holiday meals. This recipe allows you to save precious oven space without sacrificing a bit of the melty, marshmallowy goodness.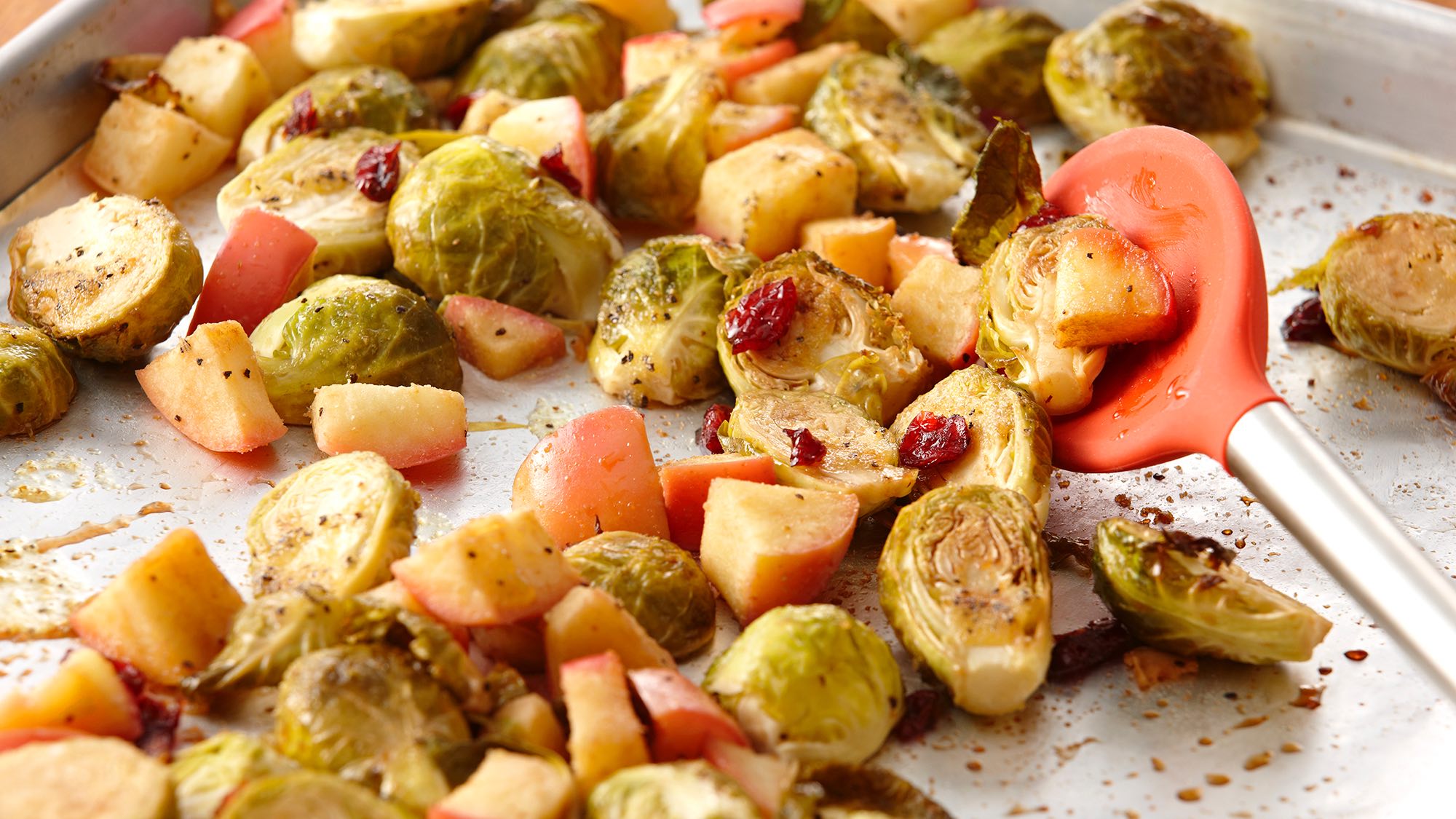 While it's tempting to concentrate on carbs, you'll probably want something green on the table too. These deeply caramelized sprouts certainly aren't lacking in the indulgence department, especially when paired with the season's other star produce, apples, which lend a welcome tartness and sweetness to the rib-sticking dish. 
It's like having dessert for dinner. You'll (almost) wonder why you bother with pie when you bite into a tender baby carrot, slow-cooked in a bath of butter, ginger and brown sugar.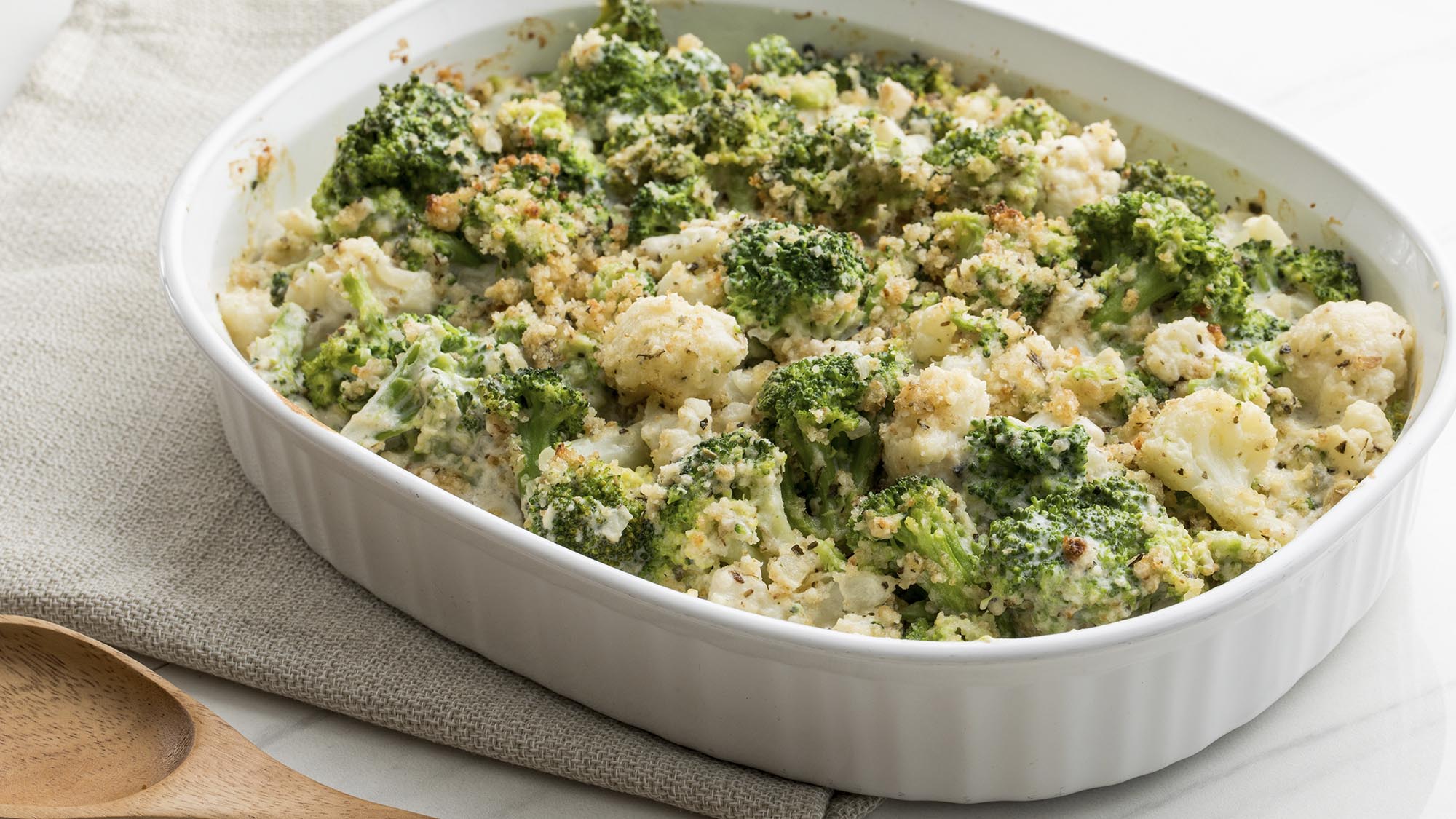 Why stick with one floret when you can have two tossed with flavorful Italian seasoning and salty parmesan cheese?
Whether kid or adult, you have to agree, any veggie tastes better when swaddled in lots and lots of melty, creamy cheese. We've even added a layer of French's famous fried onions for a broccoli casserole that'll give green beans a run for their money.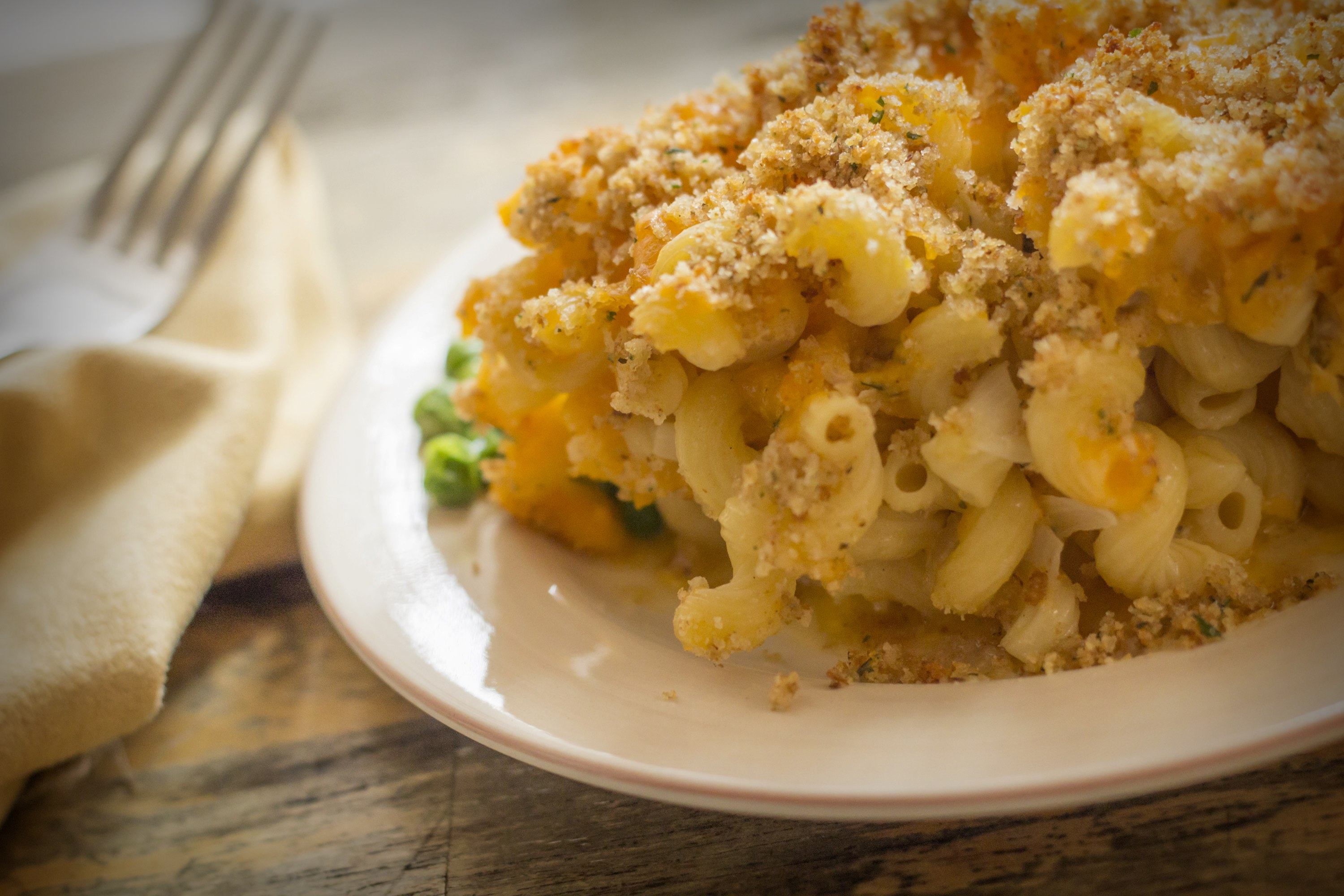 The king of comfort food needs no introduction. Our ultimate version of baked mac and cheese sports a crunchy and crispy crown — thanks to paprika-spiked panko breadcrumbs— that just begs you to dig in and find the molten, cheddary goodness underneath. 
More Side Dish Recipes to Try
More Side Dish Cooking Tips 
Save your favorite drinks and organize your ingredients with McCormick Meal Planner.  Make meal prep simple by creating a Flavor Profile, so you can store your favorite recipes and create grocery lists for easy shopping.