Flavor Profile
It's the fragrance as much as the flavor that makes cloves so prized in kitchens around the world. They're the dried, unopened flower buds of a tropical evergreen tree. When ground, cloves deliver all the heady aroma and sharp, warm flavor this essential spice has to offer. In Europe and North America, ground cloves are known for their role in sweets. Pumpkin pie and spice cake wouldn't be the same without them. But in southeast Asia, among other places, cloves are a must-have for savory spice blends used in curries, such as Indian garam masala. They're also one of the bold flavors behind pickles and condiments such as ketchup and Worcestershire sauce. If that first whiff from the bottle smells tangy and sweet, like a spice cookie fresh from the oven, you'll know your ground cloves are McCormick. Use ground rather than whole cloves when you'd like the flavor to disperse evenly throughout the dish.
Usage
It's the fragrance of cloves as much as the flavor that makes them so prized in the northern Indian kitchen. They appear in the spice blend garam masala, in various versions of the spiced tea called chai, in recipes for meat and vegetable curries, and in biryani, where whole or ground cloves add sweetness and warmth to an aromatic dish of rice, meat and vegetables.
The clove is a key flavoring in many condiments, including ketchup, Worcestershire sauce and pickles. We love the spicy undertone it brings to vinegar for pickling. Add ground cloves, along with bay leaves, mustard seeds and whole peppercorns, to recipes for pickled vegetables such as cauliflower, onions or green beans.
In kitchens across the U.S. and Europe, the clove lends pungent aroma and intense flavor to many baked goods. It's often paired with other spices, such as cinnamon and ginger. You'll find it in everything from German pfeffernüesse cookies to the Spanish fig cake called pan de higo.
Perfect Partners
The clove's bold character stands up to the rich flavor of roasted and grilled meat. We love adding a pinch or two of ground cloves to meatballs and meatloaf. Cloves are delicious in sweet and sour sauce for ham steaks, and also paired with cinnamon, garlic, brown sugar and red pepper in spice rubs for beef or lamb.
Middle Eastern cooks combine cloves with cumin, cinnamon, nutmeg and mace to flavor kebabs. We like to stir the spice mixture into yogurt and marinate cubes of beef, lamb or chicken in the fridge for a few hours. Thread the meat onto skewers with chunks of onion and red bell pepper, then grill or broil.
Nothing tastes quite so cozy as the combination of cinnamon, nutmeg and cloves, especially in autumn when days are cool and nights grow long. Use the trio to flavor mulled cider or red wine, baked apples, pumpkin pie, homemade granola and oatmeal with almonds and poached pears.
Substitutes
Q: If I don't have ground cloves on hand, what makes a good substitute?
A: You'd need a serious grinder to turn whole cloves into a powder fine enough to substitute for ground cloves. Luckily there are other options in your spice cupboard. Ground allspice, cinnamon, nutmeg and mace bring some of the same warm flavor. Substitute equal measures of any or all of these spices for the ground clove in your recipe.
Popular Recipe Recommendations
Almond Cheese Fondue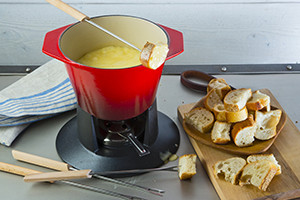 Lemon Clove Cookies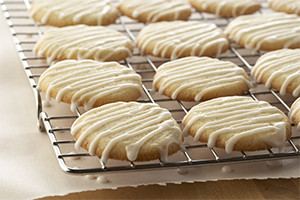 Spiced Pumpkin Cake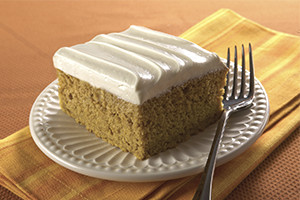 Gingerbread Biscotti