When you hear 'breakfast', you often think toast or cereal grabbed on the run. When you hear 'casserole', hearty dishes served up for everyone at supper spring to mind. When you combine the two to create a breakfast casserole, something magical happens: You get a communal dish that brings everyone together at the start of the day.
There's no eating and dashing when you serve up casserole recipes for breakfast. It's a time to sit and savour what many consider to be the most important meal of the day. We have gathered some of our favourite breakfast casserole recipes to transform your morning.
Savoury breakfast casserole recipes
Thanks to sausage and egg, savoury casseroles have a place at the breakfast table. Our Homestyle Gravy Mix is the secret ingredient in this Country Breakfast Casserole, which you can make in under an hour. This savoury sensation brings together bread, cheese, eggs and breakfast sausages in spiced, baked squares that will fuel your family for the day. Make it in the morning or cheat a little and prepare it the night before, baking it the next morning for a faster start.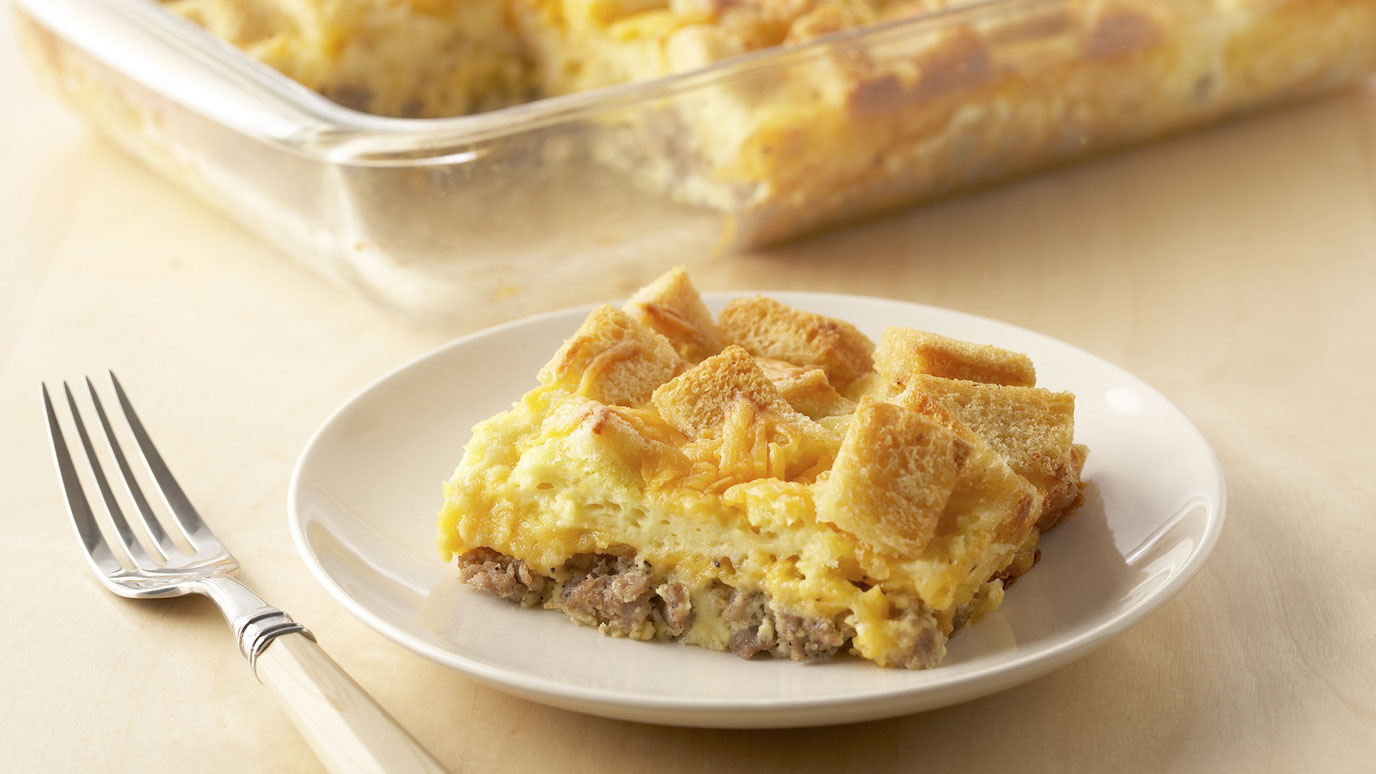 This protein-packed Breakfast Sausage and Egg Bake is another great savoury option for breakfast or brunch. It's spicier than our country breakfast casserole, featuring a healthy dose of French's Dijon Mustard to complement the Chives that you sprinkle into the mix. If that isn't spicy enough, the recipe recommends a few shakes of hot sauce for some extra heat.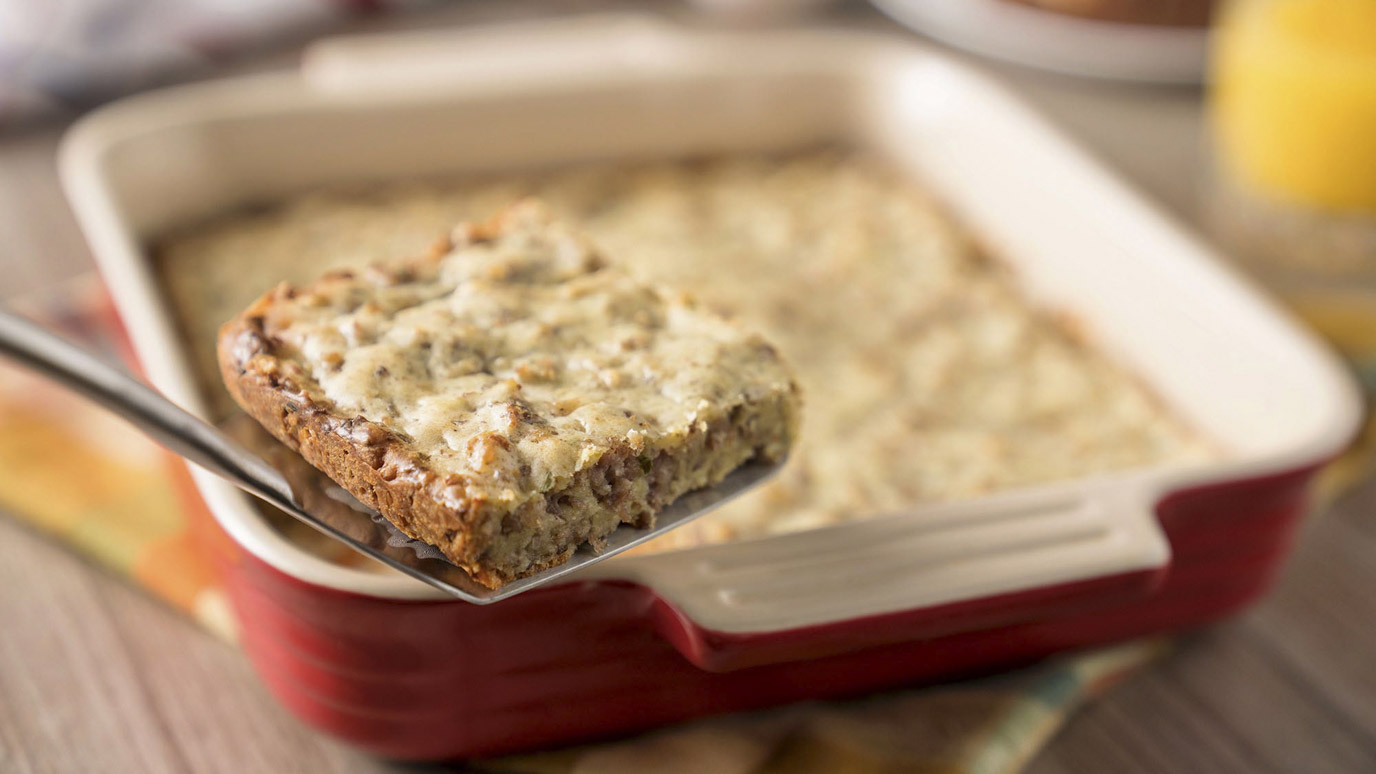 Sweet cinnamon roll recipes
There are plenty of options for those who prefer something sweeter in the morning. Check out this Overnight Cinnamon Roll Casserole for a great example. These rolls aren't really rolls — they're a tasty blend of traditional cinnamon roll flavourings including refreshing Ground Cinnamon and Pure Vanilla Extract together with bread and eggs. They get cozy in a casserole dish while you sleep, waiting for a drizzled topping of brown sugar and butter at the start of a spectacular bake the next morning.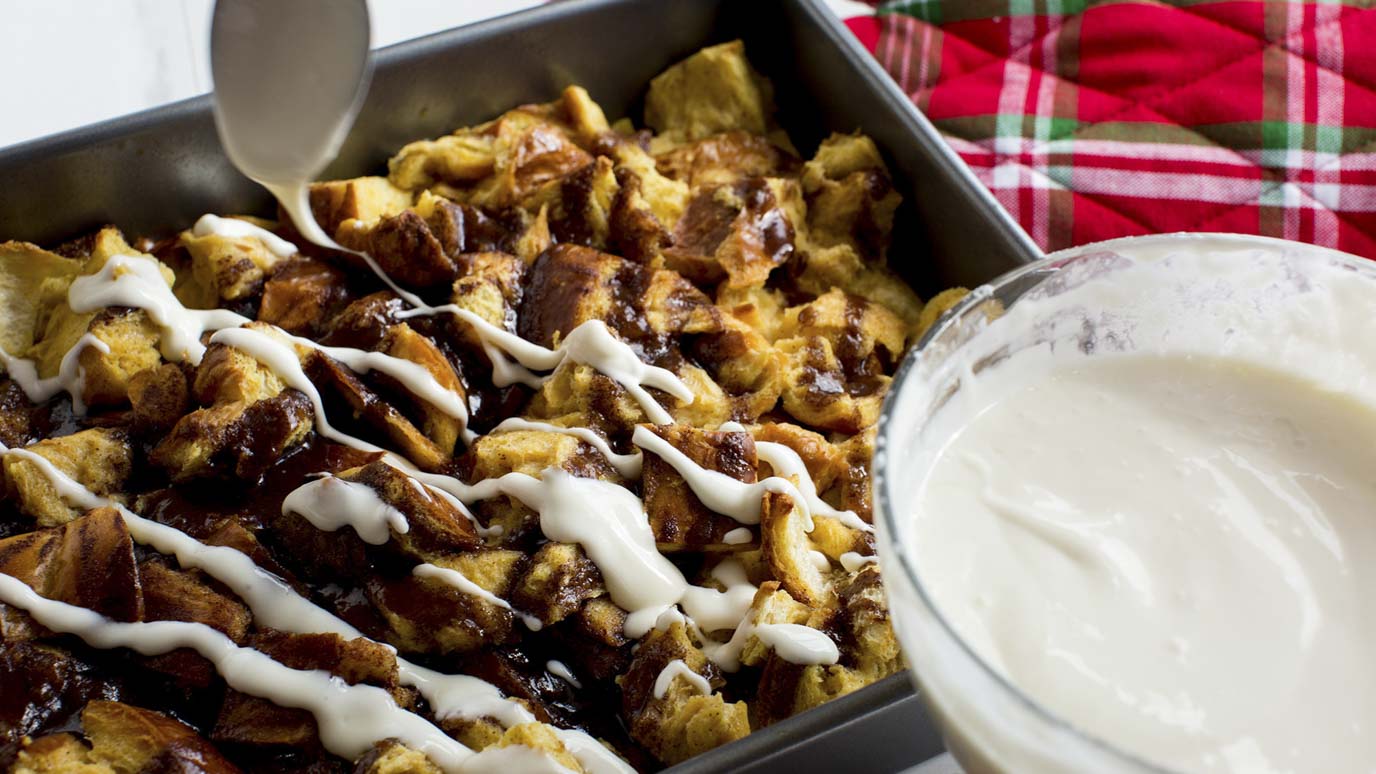 Our Overnight Lemon Blueberry Muffin Casserole recipe is a variation on a theme. Like the cinnamon role recipe, these muffins aren't really muffins; they're more like a whole casserole dish filled with muffin-like flavors that you spoon onto a plate.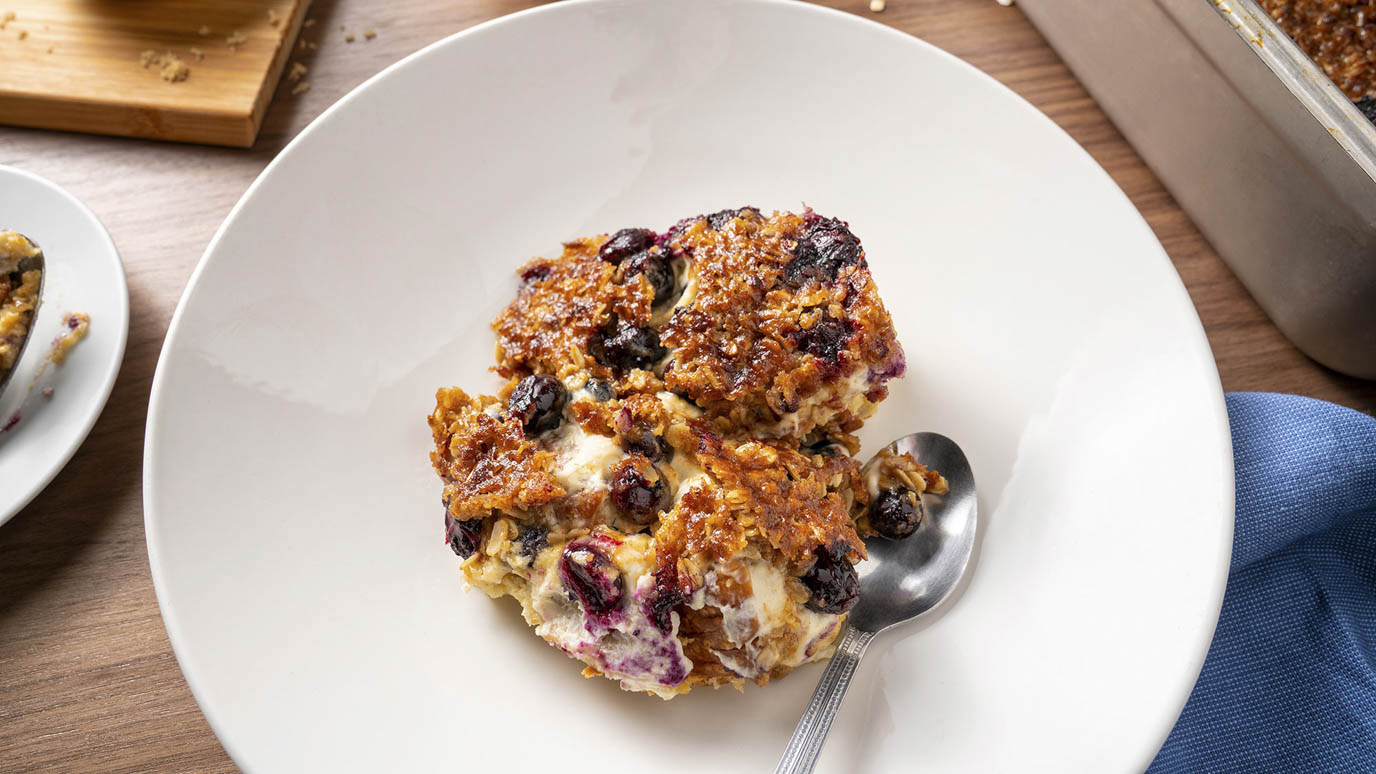 Tasty french toast recipes
We have plenty of options for those who enjoy casserole-style french toast recipes in the morning. This simple Overnight French Toast recipe soaks eggs, milk, and bread overnight in preparation for a quick morning bake. The french toast recipe is simple, but the filling, added just before the bake, is what makes it shine. Bananas, strawberries and Cinnamon Sugar cook underneath the soaked bread to infuse everything with a sweet, fruity caramelized sauce that will surprise everyone at the breakfast table.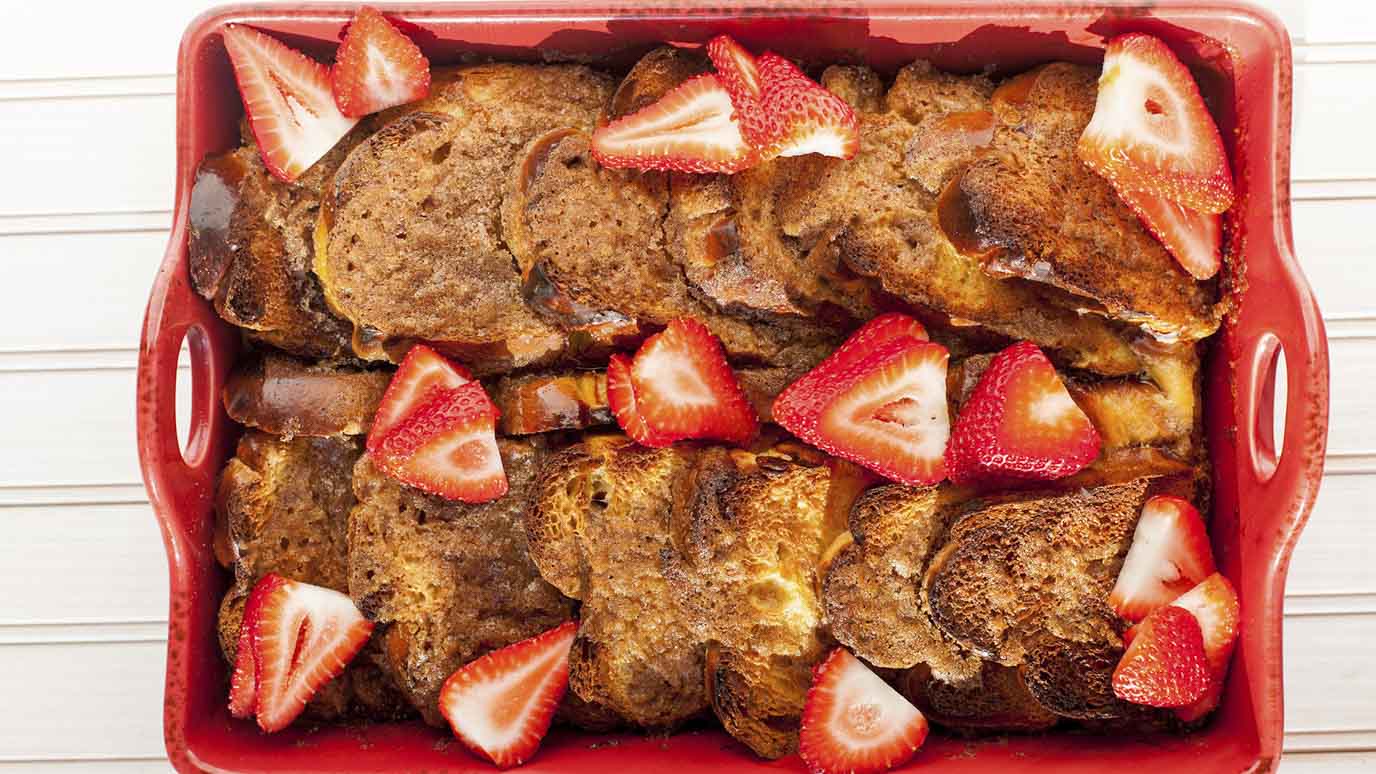 For a more holiday-themed treat, this Overnight Eggnog French Toast Casserole is sure to delight. Its use of Pure Vanilla Extract and Imitation Rum Extract, along with eggs and Ground Nutmeg, make it one of our favourite eggnog recipes. All those tastes soak together overnight before your morning bake. Sprinkle a little icing sugar on this eggy, milky, baked bread dish to complete a delicious holiday breakfast feast.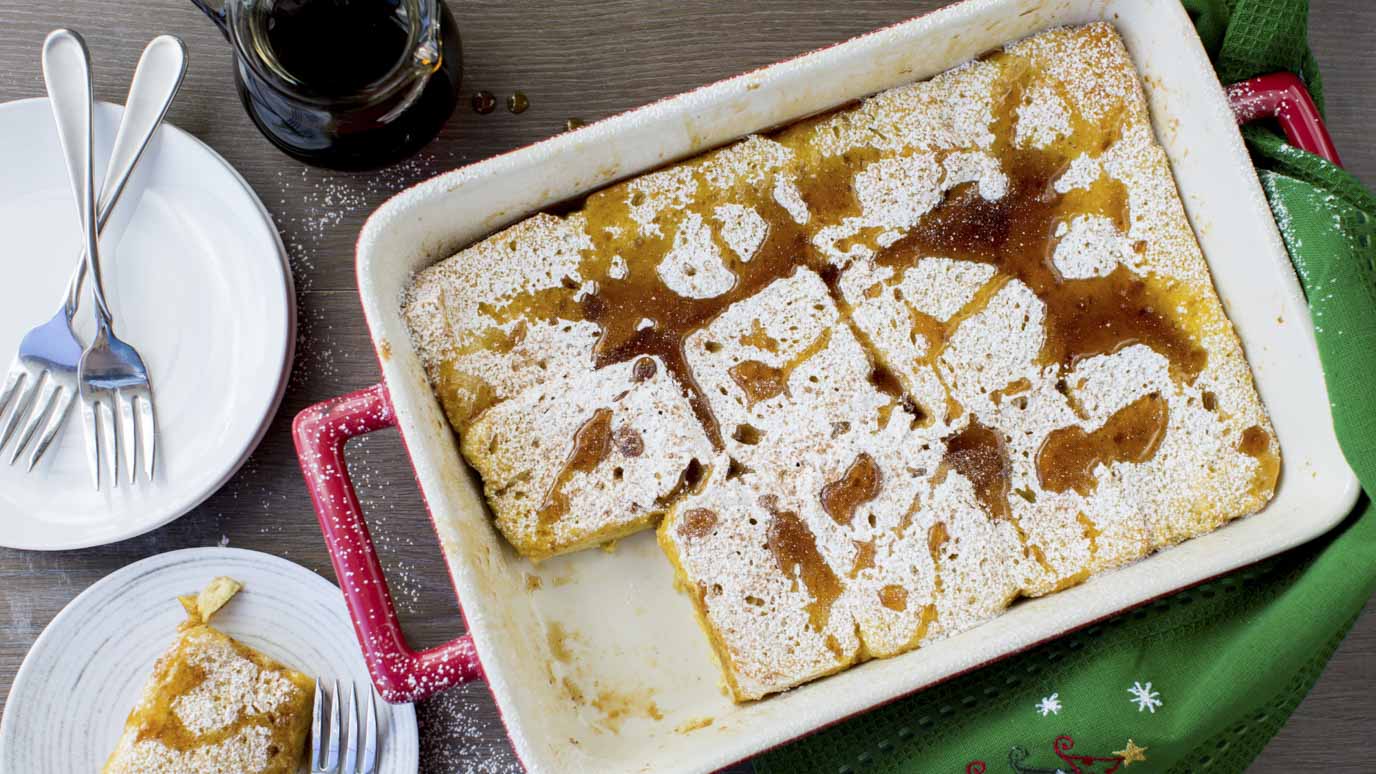 If you don't want to bake at all in the morning, then consider an overnight slow cooker casserole that does all the cooking while you sleep. This is the key to success when you want a fast, fabulous breakfast the next morning. Our Banana Chocolate Chip French Toast Casserole dish layers bananas, bread, and chocolate chips three times, like a kind of sweet lasagne. Set a timer for six hours on low heat to deliver an ooey-gooey chocolate treat when you get up. Chances are, you'll be so excited you won't even need an alarm.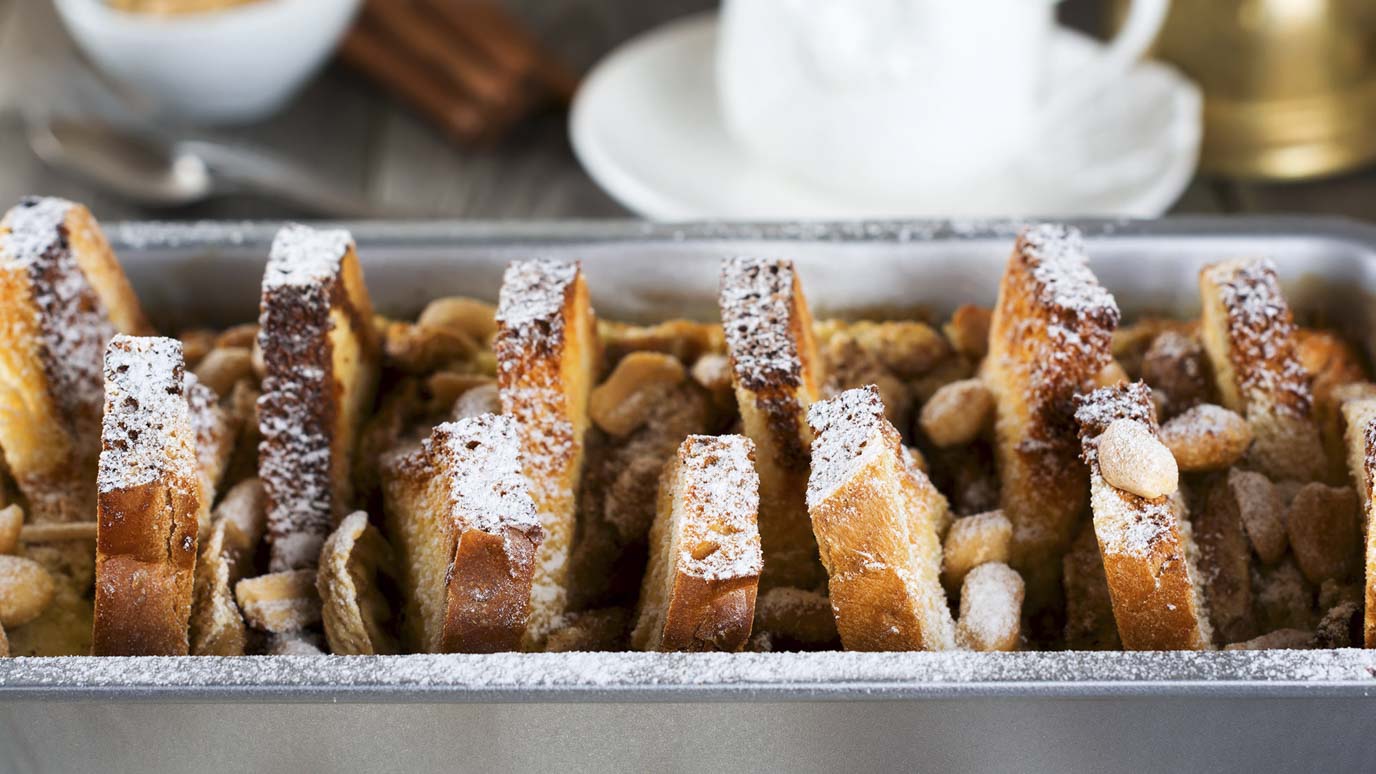 These recipes combine the best of both worlds: the sweetness of breakfast dishes with the comforting, communal warmth of a casserole dish. Try more than one and keep delighting your family again and again. That's what breakfast tables are for.
Try these other breakfast recipes
Baked Eggs and Sweet Potato Hash
Savoury Greek Scrambled Egg Breakfast Bowl
Breakfast Monkey Bread with Sausage