A farmer's market favorite, sweet, summery corn on the cob is usually at the top of our list. Sweet corn is available from May-early September, with peak season in the summer months. However, did you know that there are thousands of corn varieties, with colors like navy, pink, purple, orange, black, and more? Let's review the four major types of corn, along with their culinary uses below: 
What Types Of Corn Are There? 
1. Flint Corn
Ever seen (or bought) those colorful ears of corn to decorate your Thanksgiving table? That's a type of flint corn, which is hard on the outside (and isn't the type of corn you'll use for corn on the cob). Flint corn grows throughout the Americas, and even though they're not usually eaten as is, they're vitamin and fiber-rich. Flint corn is often dried and ground for cornmeal, flour, and used for dishes like polenta and grits.
2. Dent Corn
Dent corn is similar to flint as its outer shells are hard—but dent corn has a small dent in every kernel, hence the name. The high starch content in dent corn is prized and used to make corn-based cereals, chips, and other foods. It's also used as a base for spirits such as vodka and bourbon. 
3. Popcorn
Yes, popcorn is an entirely different type of corn, and for good reason! The reason why we get those big, fluffy popped kernels is that there's a small amount of water in the center of each kernel—and once it heats up, the moisture inside steams the kernel, making that familiar "pop" sound. 
4. Sweet Corn
Craving some fresh corn on the cob, or looking for new recipes for cooking corn? You're likely thinking about sweet corn, which has a soft outer shell, unlike flint, dent, or popcorn. The soft kernels are due to the high sugar and low starch content of sweet corn. While the freshest sweet corn is at its peak in the summer, you can enjoy it all year long, frozen or canned. Sweet corn's versatility is almost unmatched—from corn desserts to savory applications, sweet corn lends a great flavor to dishes.
Want To Learn How To Cook Corn? 
Before we dive into a few recipes below, explore our guides on how to cook corn on the cob, how to boil corn on the cob, and the best, easiest ways to steam corn for perfectly cooked kernels every time. 
Corn Recipes To Try At Home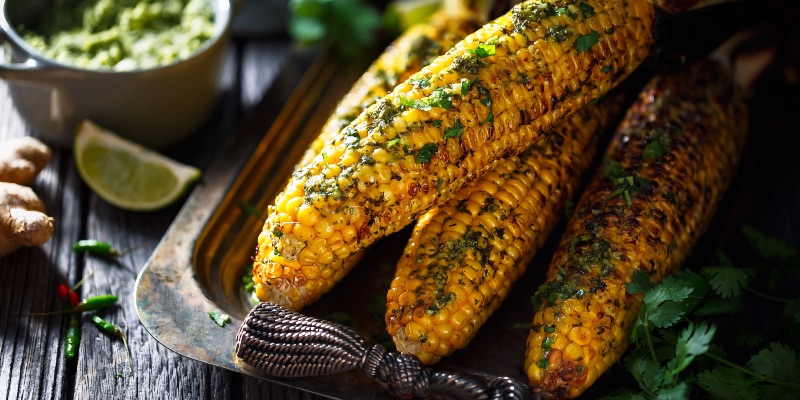 Nothing says "Summer's here!" than a classic, grilled corn on the cob. This recipe takes it up a notch with grilling corn in fragrant coriander, garlic, and lime zest butter, then topping it with a spicy aioli made with Sriracha sauce after grilling.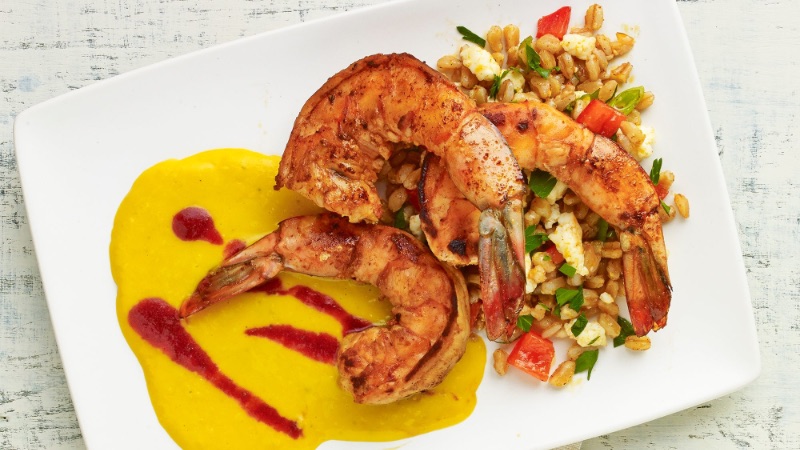 Fresh roasted corn, carrots, and chicken stock are used to create a smooth and creamy puree that perfectly complements pork tenderloins, shrimp, and other proteins. 
This is a light, refreshing, and summery salad that comes together in 20 minutes. Edamame, fresh corn kernels, and red pepper are tossed in a olive oil and cider vinaigrette along with oregano, black pepper, and garlic.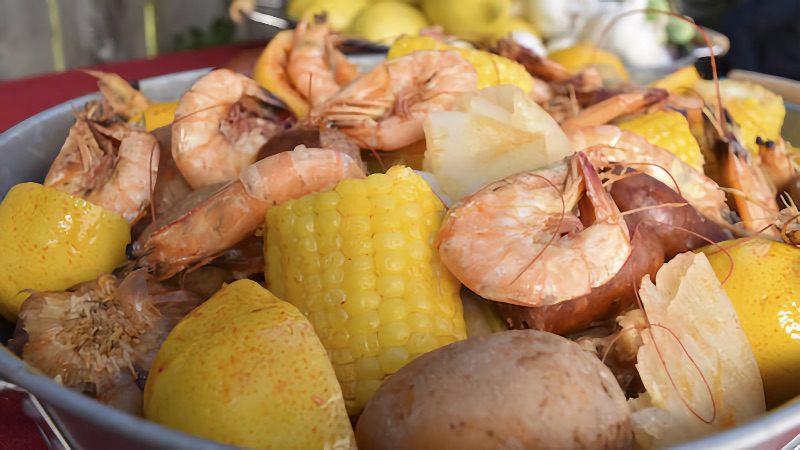 If you're not able to grill yet still crave sweet corn on the cob, boiling corn is a great option to experience a bit of summer. In this Louisiana-style one-pot seafood boil, fresh corn on the cob is added to shrimp, smoked sausage, and potatoes along with Zatarain's Preseasoned Crab Boil for a fool-proof and delicious meal. 
If you're looking to preserve the sweetness of corn all year round, consider pickling corn for a different spin. This relish features freshly cooked corn and gets a little kick from crushed red peppers, making it the perfect addition to burgers, salads, salsas, and more. 
Looking for an inventive way to add sweet corn to desserts without resorting to corn muffins? Try this spin on corn pudding, which uses coconut milk for a silky, sweet, and satisfying dessert. 
WATCH OUR VIDEOS ON COOKING CORN 
MORE CORN COOKING TIPS
Ready to cook some corn? Save corn recipes and organize your ingredients with our online meal planner.  You can also make meal prep simple by creating a Flavor Profile, so you can store your favorite recipes and create grocery lists for easy shopping.