When it comes to seasonal squashes, pumpkin is king. But if you've only ever carved it into jack-o-lanterns, had it baked into a pie, or just drink it as a flavoring in pumpkin spiced lattes you're really missing out. Whether cooked from scratch or scooped from a can, the naturally sweet and creamy squash is a delicious and versatile addition to make easy pumpkin desserts of all sorts!
Some Of The Best Pumpkin Desserts To Make At Home
If you don't feel like relying on a can, we're sharing this accessible method for making pumpkin puree from scratch. It'll become your favorite technique when preparing easy pumpkin recipes.
It's hard to beat a classic. Well, unless you're talking about no bake pumpkin pie. When it's such a breeze to pull off everyone's favorite fall dessert, you'll have no excuse not to make it the entire season through.
Satisfy a pumpkin dessert craving in seconds! The magic of the microwave will help you whip up a molten-centered cookie in 1-minute flat.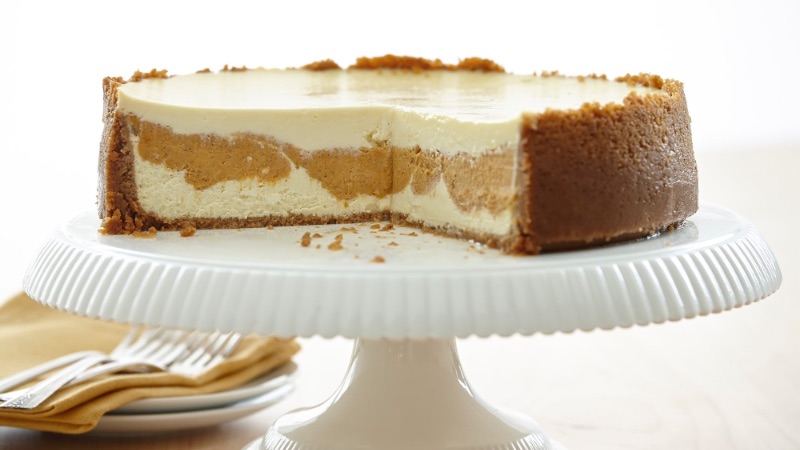 This pumpkin swirl cheesecake may look complicated to make, but it's surprisingly simple to stack layers of velvety pumpkin pie filling atop dense and indulgent cheesecake, for an autumnal dessert that's bound to impress.
These pecan and pumpkin pie bars combine our two favorite seasonal desserts all in one, except they're layered atop tender cake instead of pumpkin pie crust.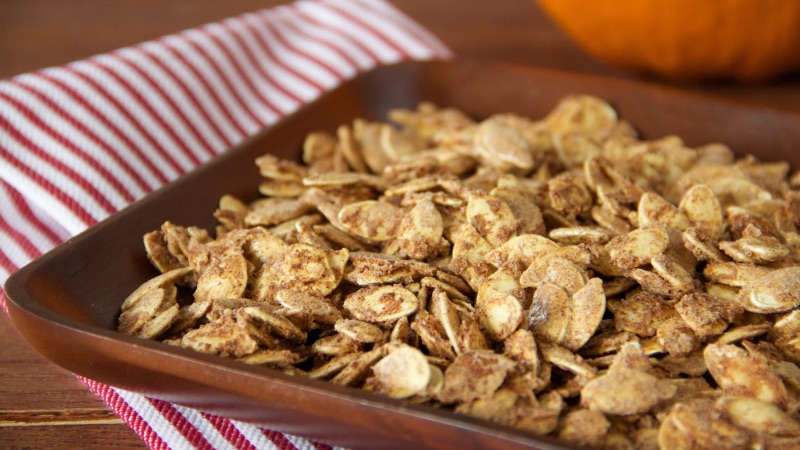 Don't let any part of your jack-o-lantern go to waste! When roasted, the crunchy seeds make a deliciously easy pumpkin snack, especially when tossed with sweet pumpkin pie spice.
This simple dessert is elegant enough to entertain with, and we love the interplay of textures between spicy and ethereal mousse and crunchy toasted pecans.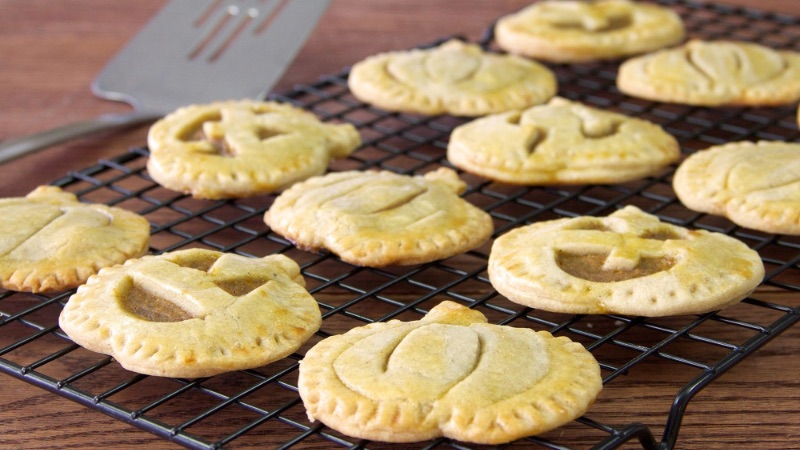 These adorably festive cookies are like a double layer pumpkin pie, because the spicy filling is completely encased in a buttery crust.
Oven space (not to mention time) is at a premium when it comes to holiday entertaining. That's where the slow-cooker comes in. It'll help you whip together this warm, moist, chocolate chip-studded pumpkin cake, while still leaving plenty of bandwidth available for your Thanksgiving turkey and sides.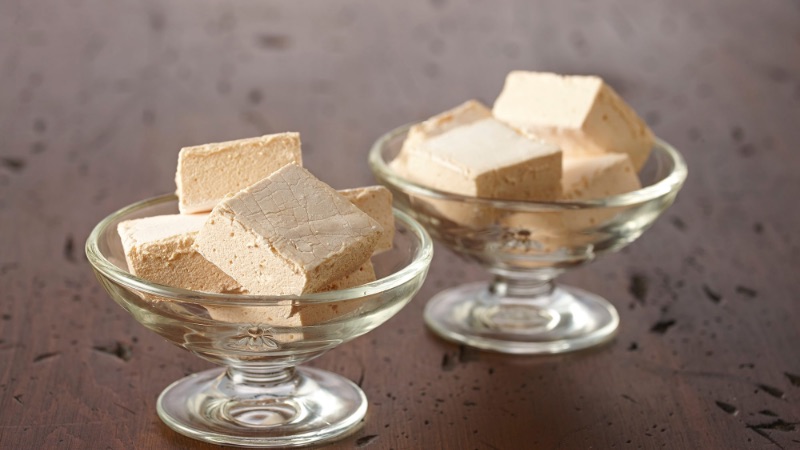 You won't find a tastier topper for autumnal hot cocoa (the combo tastes like chocolate pumpkin pie!) not to mention pumpkin spice lattes or fall-flavored s'mores. Although needless to say, these cinnamon and ginger-spiked marshmallows are craveable all by themselves.
You'll jump eagerly out of bed in the morning if greeted by a breakfast like this flaky and not-too-sweet Danish, featuring puff pastry wrapped around a filling of pumpkin and tangy cream cheese.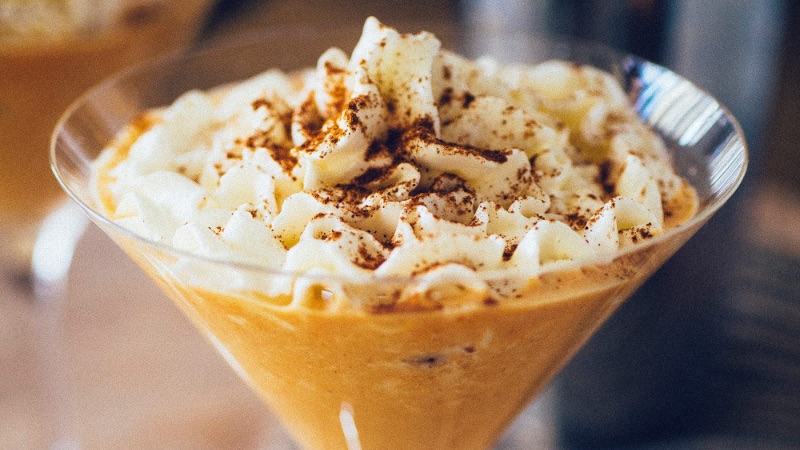 Drink your dessert! Featuring canned pumpkin, cream, pumpkin pie spice and white chocolate liqueur, this spoonable sipper will help you keep calm throughout the holiday season.
We love this autumnal take on the Italian classic, tiramisu, created by layering stout-soaked ladyfingers with dollops of silky pumpkin mousse.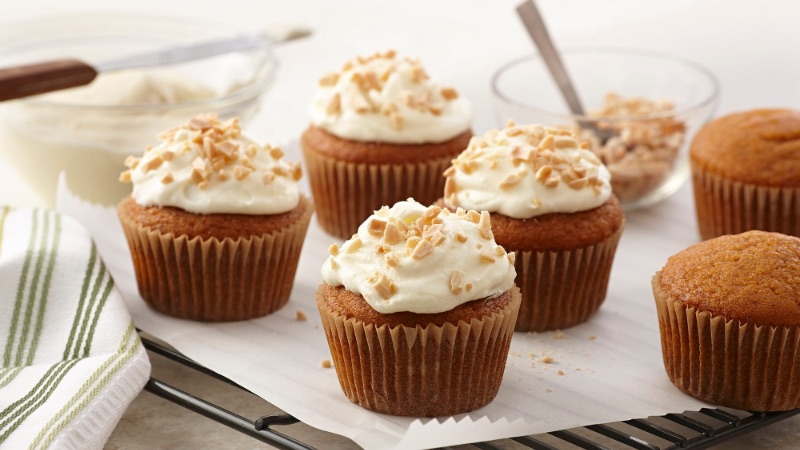 These cream cheese-crowned pumpkin cupcakes are bound to be a hit at school bake sales, fall birthday parties, or autumnal celebrations of all sorts.
This impressive looking cake will be your favorite go-to treat throughout the holiday season, whether you're celebrating Halloween, Thanksgiving, or Christmas, or are just looking for something sweet to enjoy with coffee during a blustery fall or winter afternoon.
More Pumpkin Dessert Recipes
Pumpkin Spice Recipes
Learn More About Cooking With Pumpkin & Pumpkin Spice
Save your favorite pumpkin recipes and organize your ingredients with our online meal planner. You can also make meal prep simple by creating a Flavor Profile, so you can store your favorite recipes and create grocery lists for easy shopping.