​
'Tis the season for pumpkin spice and everything nice -— am I right? We thought there was no better way to celebrate than with a doughnut!
Ingredients
1 box spiced cake mix
1 15-oz can pumpkin puree
Vanilla icing
Granulated sugar
1 cinnamon stick or powdered cinnamon
Recipe Instructions
In a large bowl, mix spiced cake mix and pumpkin puree.
Transfer dough to a piping bag (Tip: place piping bag into mason jar for easier filling.)
Grease doughnut pan and sprinkle with granulated sugar
Pipe dough into pan.
Bake at 425°F for 10-12 min.
Let cool, ice with vanilla icing, and sprinkle with freshly grated or powdered cinnamon.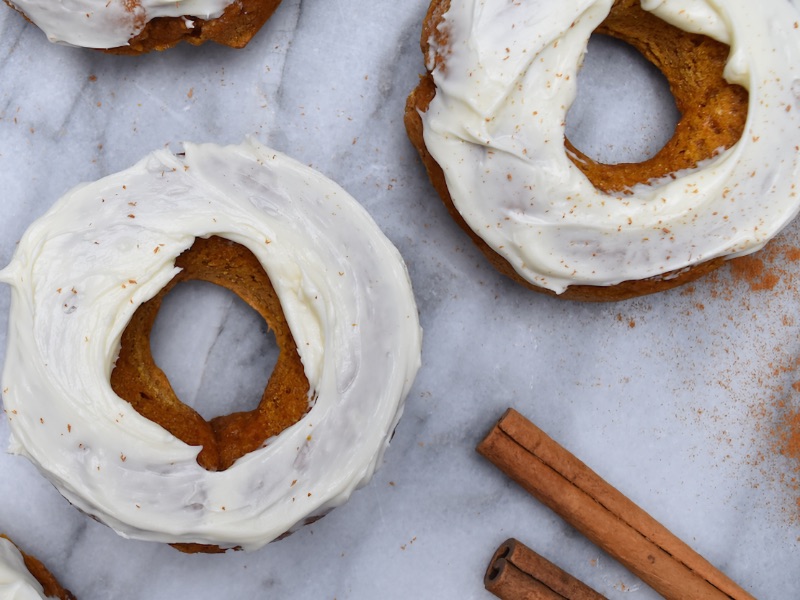 This article was written by Recipe by Lauren Paige Magenta from Refinery29 and was legally licensed through the NewsCred publisher network. Please direct all licensing questions to legal@newscred.com.
​