Eating local produce is easy in the summer when harvests abound, but what do you do when there's 12 inches of snow outside? That's where root vegetables come in! From rutabaga to carrots, discover your favorite ways (or the favorite way of that picky eater) to cook these up and make the most of the cold season.
Learn All the Go-To Root Veggies
Lettuce and tomatoes grown outdoors are out of the question when temperatures dips below freezing. Luckily, Mother Nature has blessed us with deliciously versatile root vegetables that just don't quit.
Beets, carrots, parsnips, turnips, potatoes, squash, garlic, apples and other autumnal staples keep well in cold storage (think basements and uninsulated sheds), allowing you to extend the last fall harvests well into wintertime. And it's not seemingly endless months of borscht or stew that you have to look forward to; It only takes a little imagination and the willingness to experiment to come up with truly divine local dishes that delight the senses and keep us warm.
These vegetarian-friendly recipes make excellent dinnertime companions to meat from your local butcher or farmer, or pair them together for a nutrient-rich vegetarian meal.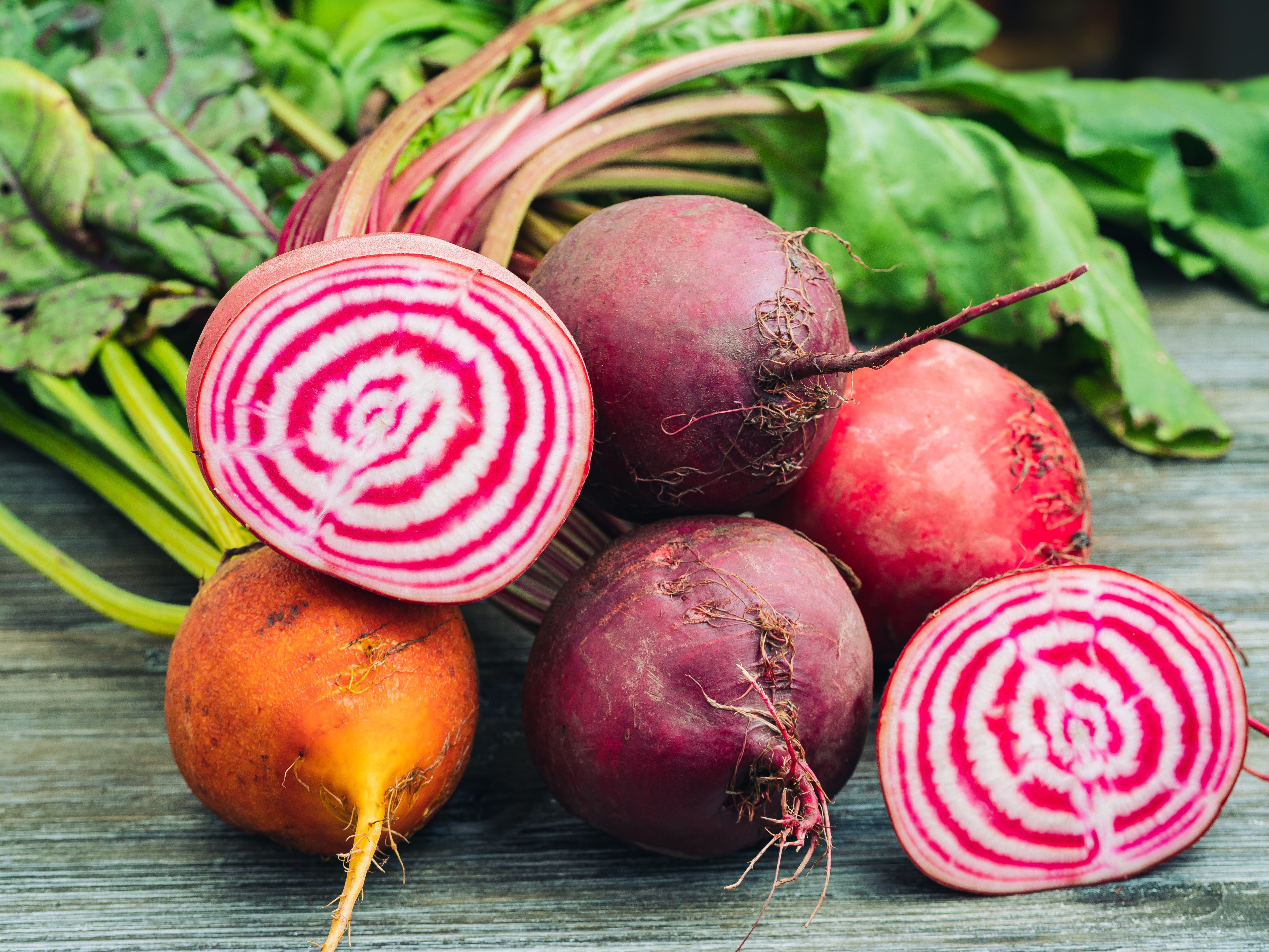 Rocking to the beets of the season
These garnet-colored gems are perhaps the most versatile of the root vegetable crew. From raw to baked to boiled to juiced, beets are a nutrient-dense food packed with antioxidants and fiber that some studies have shown to reduce blood pressure and blood glucose levels.
Roasted beets make an excellent side dish, and this recipe is no exception. With the help of red onions, some spices and a bit of olive oil and balsamic, you can easily whip up a satisfying companion to a main dish. The beauty of beets is that they pair nicely with nearly every other root vegetable. Feel like adding some garlic, potatoes or carrots to your roasting pan? Go right ahead.
You can save some of the beets from the first dish to make a second, totally different side using them alongside mandarin oranges and mixed greens — or, arugula if you like a bolder, more peppery taste. This dish screams summer, even in the depths of winter.
Beets also pair very nicely with crumbly feta and goat cheese. This vegetarian main combines beets, chèvre, pistachios and a zesty orange-tarragon edge to create a low-carb "ravioli." Consider using ricotta instead of chèvre to give it a more traditional Italian spin.
As strong a flavor as they are, beets can also be a quiet accomplice that makes other ingredients sing. In this veggie burger recipe, shredded beets and carrots give your patties the moisture they need to make the burgers juicy.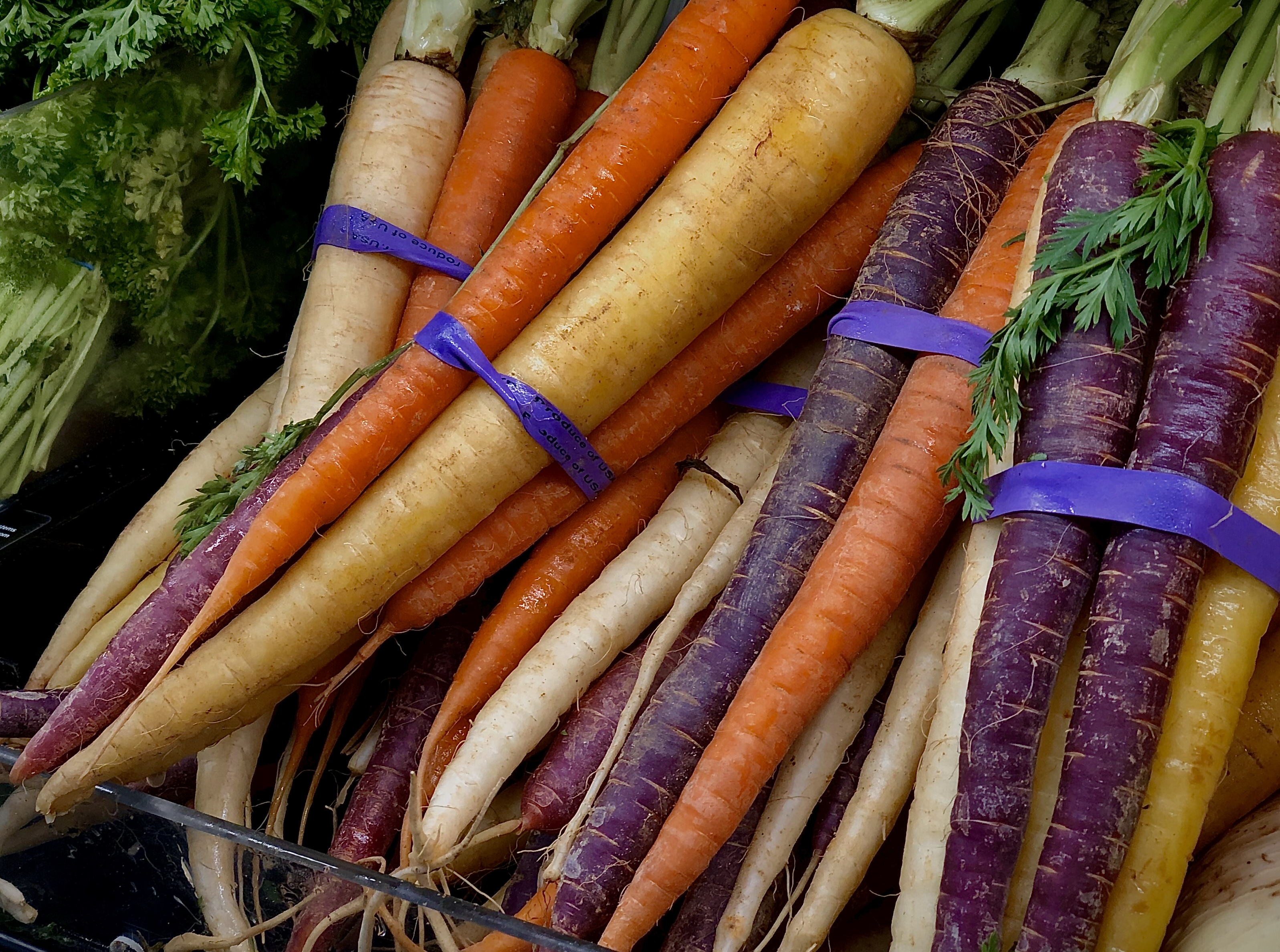 Carrots and parsnips and rutabagas, oh my!
The carrot is the unsung hero of winter cuisine. Long relegated to its role as a beef stew sidekick alongside a medley of other root veggies, carrots are proving they can be the star of their own show.
Taking a page from a seasonal favorite, carrot-ginger soup, this recipe for cinnamon-roasted carrots similarly combines the brightness of the carrot and the fragrant earthiness of autumn spices. For an extra kick, try subbing out the honey for amber or dark maple syrup and letting the maple caramelize in the pan as the carrots roast. Your roasting dish may be a pain to clean later, but your tastebuds will thank you for your service.     
As much as carrots like the limelight, they also know how to play nicely with others. In this recipe, the humble carrot shares double-billing with its cousin, the parsnip. The sweetness of apricot preserves and savoriness of crushed rosemary help this side dish soar. Not a fan of apricots? No problem — try roasting your carrots with butternut squash, potatoes, parsnips, ginger and cumin instead.
Carrots are also a nice complement to beef. While there are countless beef stew variations, the best thing to remember is that stews are customizable based on what you have on hand. This recipe calls for carrots, butternut squash, sweet potatoes and parsnips, but you can easily swap any of these out for regular potatoes, rutabagas or turnips. Just make sure to cut your veggies to roughly the same size, so they cook evenly in the pot. Throw in some frozen peas at the end for a pop of green!
For a vegetarian spin on this stew, try omitting the beef and beef stock for red beans or seitan, along with vegetable stock.
Want to try parsnip or rutabaga on their own? You can try puréeing these earthy-tasting root vegetables with some butter, stock and spices (and a soft cheese, for added creaminess and richness).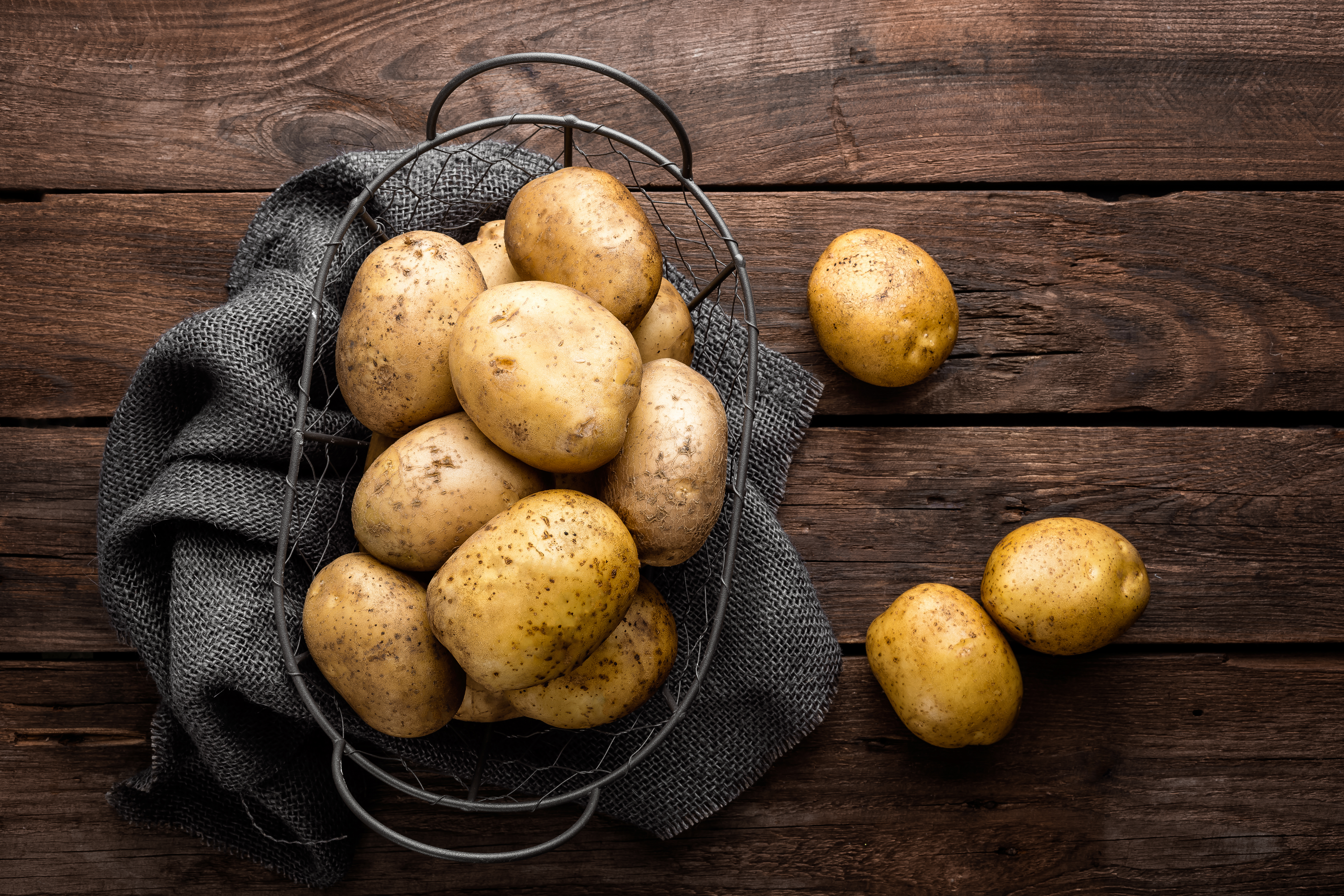 Potatoes, sweet potatoes and squash for the win
From the simple side of garlic and herb-roasted potatoes to the endless variations of mashed potatoes to crispy potato latkes, potatoes pull their weight in the kitchen.
Sweet potatoes are equally adaptable, but do especially well with cinnamon, pecans, ginger and other pumpkin-spice staples. Win over your in-laws at your next family gathering with these oven-baked candied sweet potatoes or roasted sweet potatoes with cinnamon-pecan crunch.
Root veggies may be a simple delight, but you can get fancy with them, too. Case in point: butternut squash ravioli with whiskey sage cream sauce. For many people, sage is a love-it-or-leave-it flavor, but in this dish, the earthy depth of the sage is a perfect counterbalance to the sweetness of the squash and whiskey and the richness of the cream.
A tart Granny Smith apple adds a touch of acid to this creamy butternut squash soup recipe. Similarly, pineapple (fresh or canned) gives this vegan tacos al pastor recipe the acidic, juicy bite it needs to stand out.
As winter nears, make sure to stockpile your root veggies in a cool area so that you can call on them whenever the mood strikes. Play around with these flavors and don't forget to add your favorite spices!