A season of fresh produce calls for delicious grilled veggies, meal-size salads and everything in between. But if you want to enjoy the bounty of your veggie garden (or your farmer's market haul!) all year long, consider adding pickling to your end of season bucket list.  
Making preserves is easier than you think — and we've got all the info you need to get started.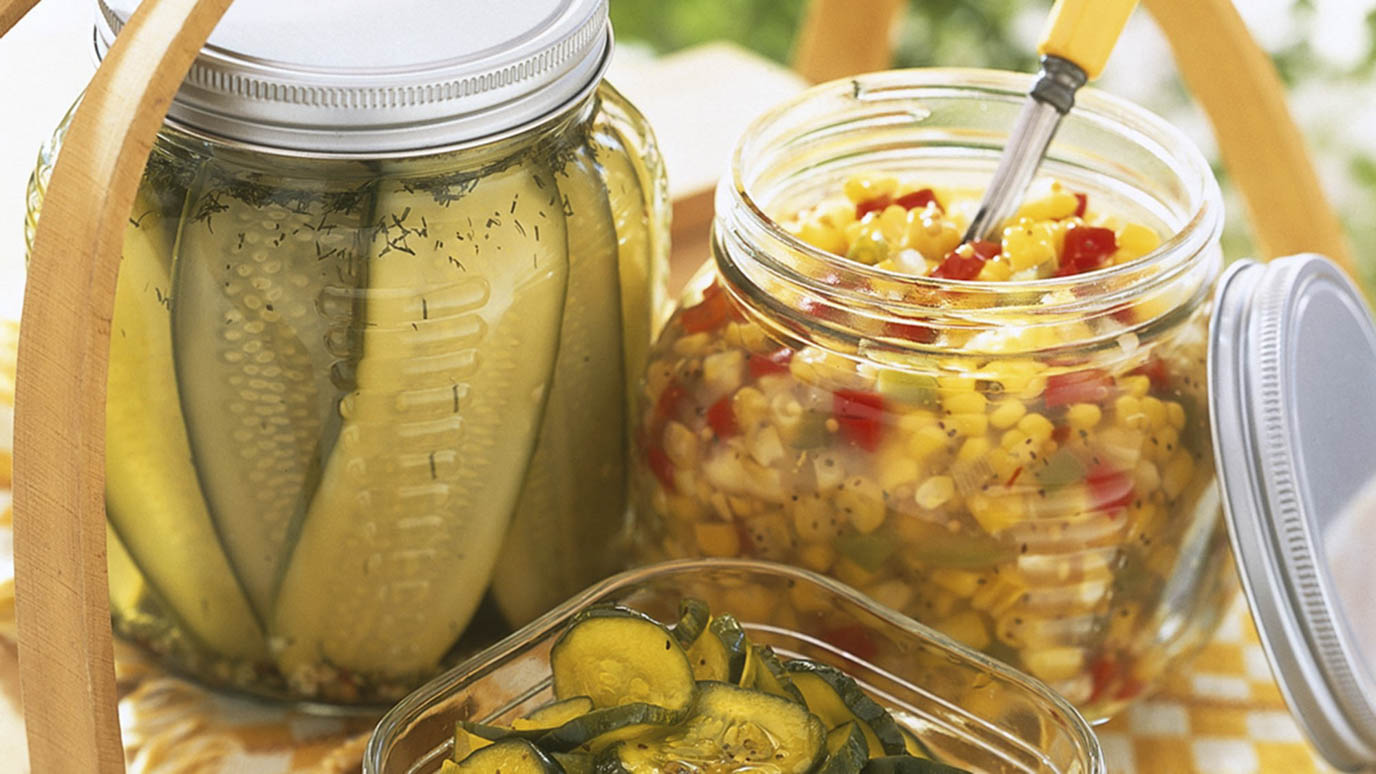 How to make pickles 
Crisp, crunchy pickles elevate salads, burgers and hot dogs — and they make for crowd-pleasing charcuterie boards too. Fortunately, they're also one of the easiest ways to get into preserving. These delicious Refrigerator Bread and Butter Pickles are a must-try. 
What you need:  
Directions:  
Wash cucumbers well with cold water. Trim ends and cut into 1/8-inch thick slices. Place cucumber slices into 4 hot sterilized pint or 8 half-pint canning jars.

Mix remaining ingredients in medium saucepan. Bring to boil on medium-high heat, stirring to dissolve sugar and salt. Reduce heat to low; simmer 5 minutes.

Ladle over cucumbers, leaving 1/4-inch headspace. Stir each jar well. Cool. Cover with metal lids and screw on bands.

Refrigerate pickles. Shake jars once a day for 3 to 5 days to redistribute seasonings and blend flavors. Store in refrigerator up to 2 months.
More quick and easy pickling recipes to try
You only need a few hours to create delicious pickles. Start these three recipes after lunch and they'll be ready by dinner.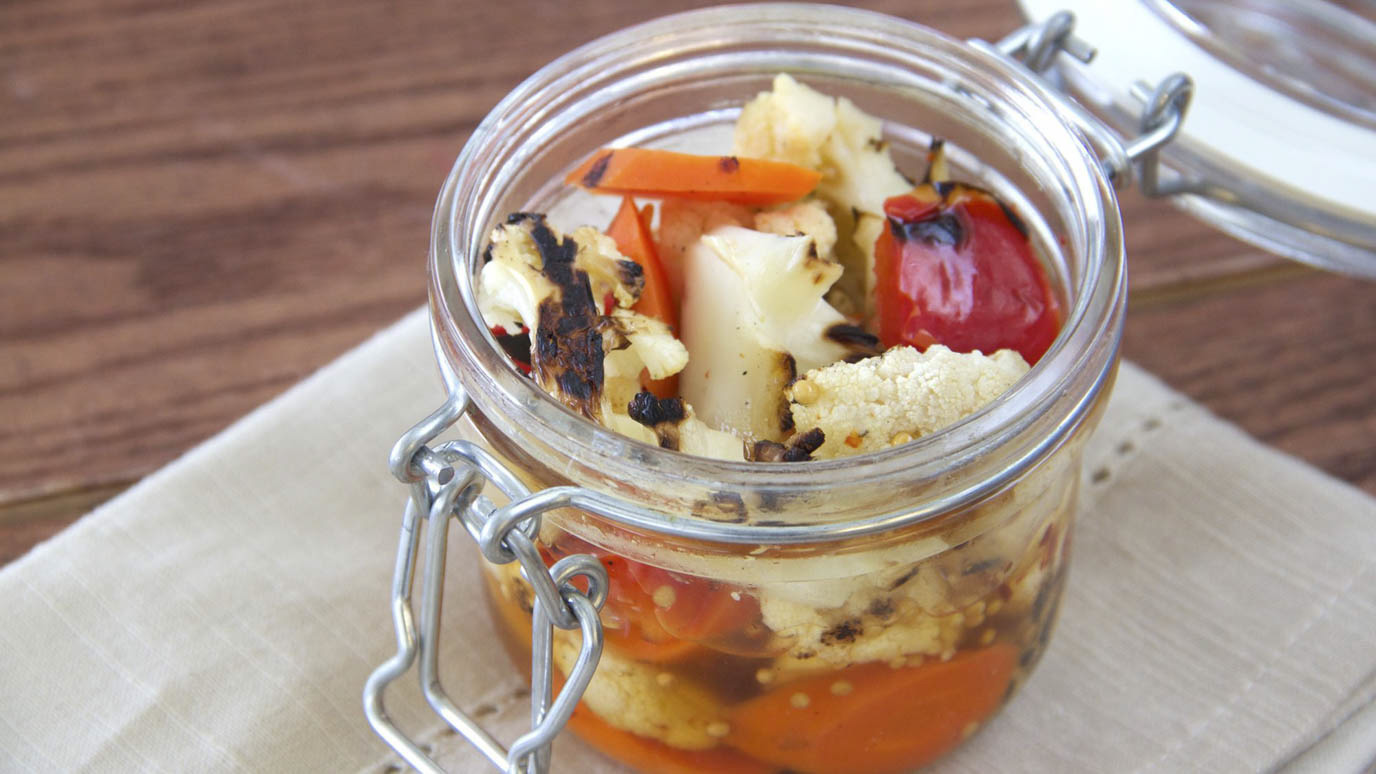 Looking for options beyond basic bread and butter pickles? Try quick-pickling other produce to mix it up. Pickled grilled cauliflower tastes deliciously smoky — ideal to upgrade a hot dog or as a topping for grilled crusty bread.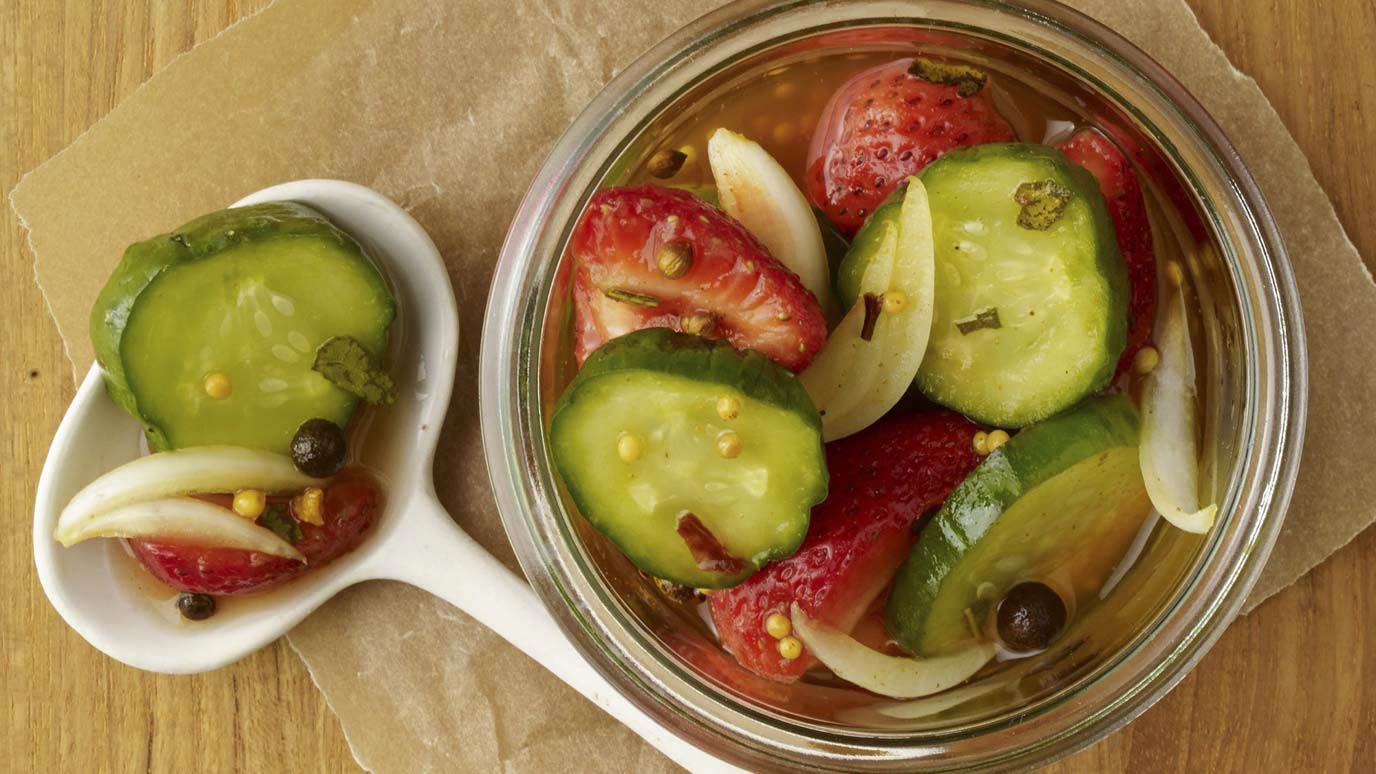 If you're up for pickling with a twist, give these pickled strawberries a go. Tangy cider vinegar plays perfectly off smoked spices, giving your pickled berries a complex (and irresistible!) flavor.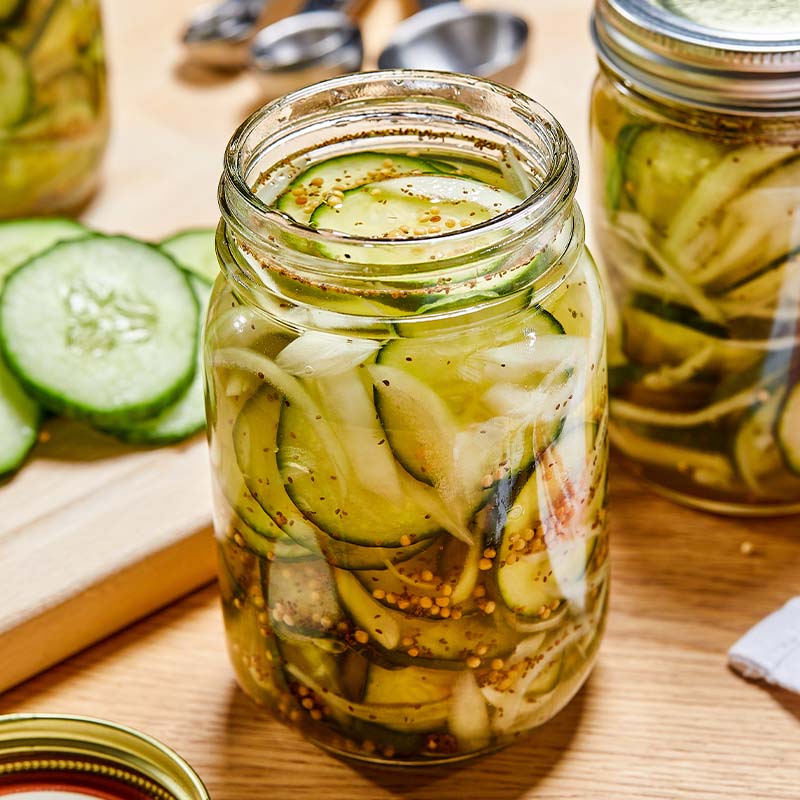 Finally, use up the last of your cucumber harvest with this quick sweet pickle recipe. Enjoy the pickle slices on their own, and use the pickled onions in sandwiches or in your favorite grain bowl.
Expand your pickling horizons with these recipes
Once you're a quick-pickling pro, try slower-processing pickle recipes — we promise, they're worth the wait!

When you're looking for classic dill flavor, these easy sliced pickles can't be beat. They're pickled with mustard seed for a zesty kick, plus crushed red pepper for just a hint of heat. Try these Dill Pickle Spears, too, for even more dilly goodness.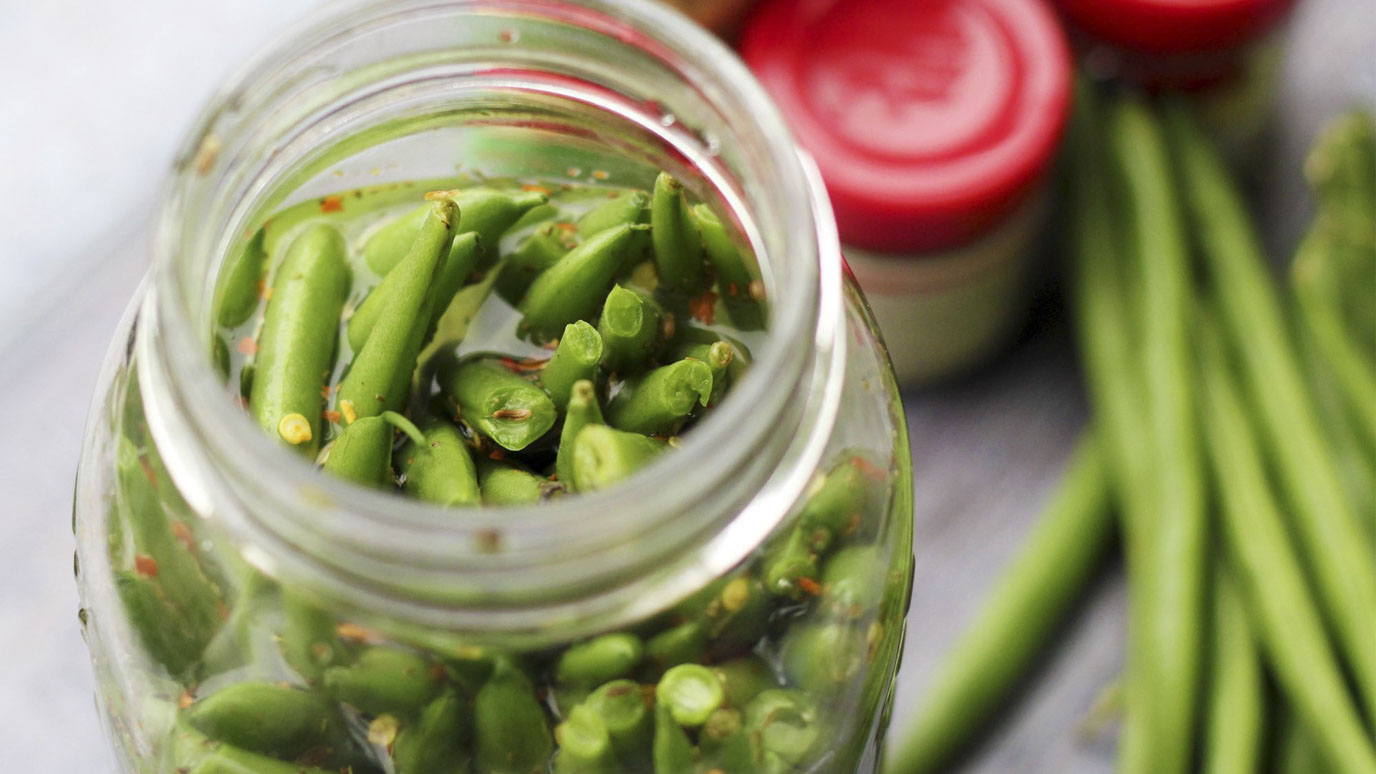 Who says dill pickling is just for cucumbers? Pickled green beans are pleasantly tangy and retain just the right amount of crunch. Enjoy 'em as a summertime snack or chop them into bite-size pieces to add a dilly twist to salads. 

Meet the star of your next charcuterie board! Spicy garlic has a tangy zip that tastes delicious paired with all your favorite cheeseboard fare. Use it to season ramen or rice, mash a clove to upgrade homemade dressing, or add a spoonful to your fave grain bowl.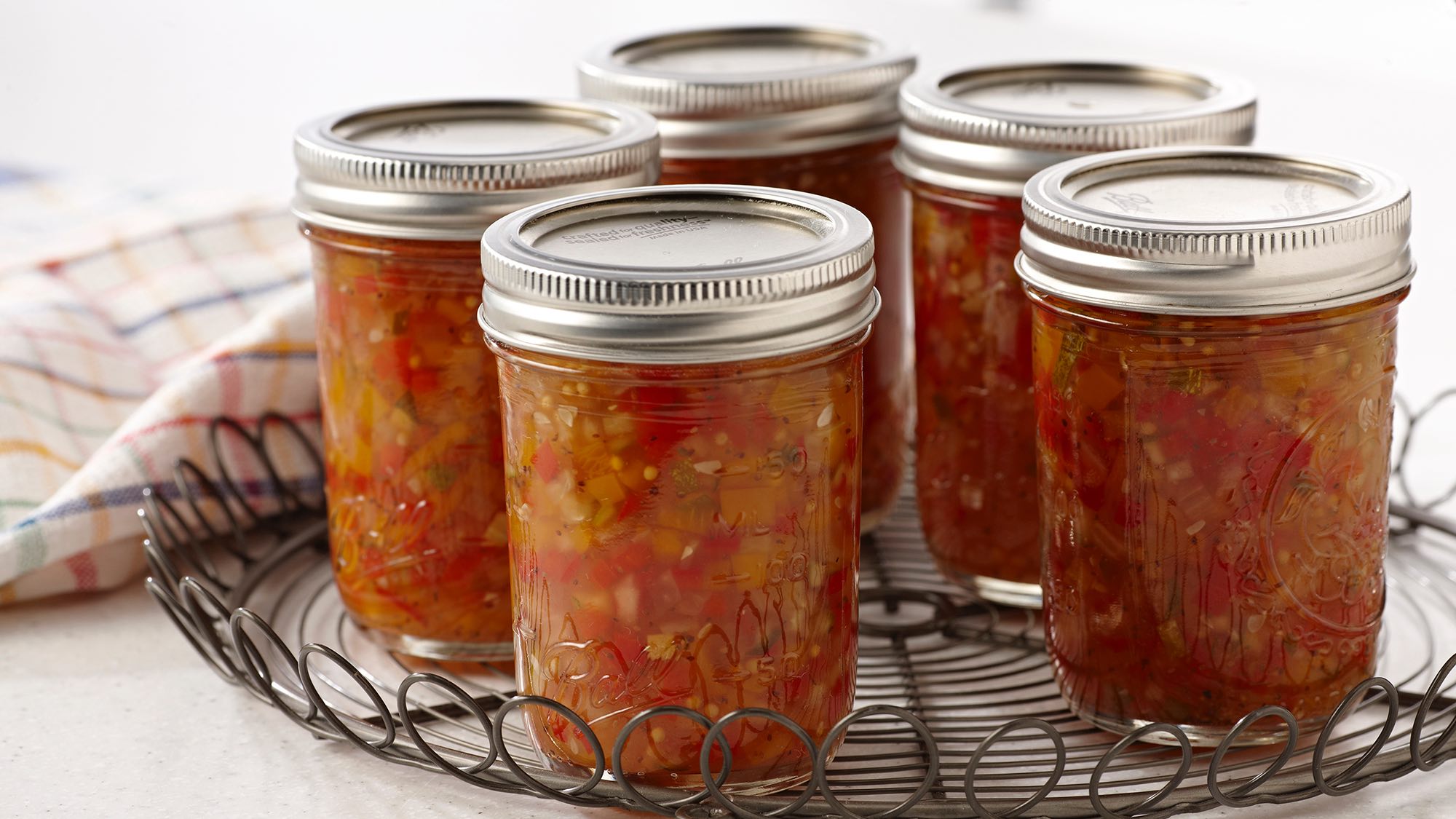 Making your own relish is simpler than you think — and this sweet pepper pickle relish recipe is the ideal place to start.  Serve it with pride at your next potluck, or share the wealth — it makes a great hostess or housewarming gift.
More Pickling Recipes To Try
Check out all of our pickling recipes!
Learn More About Pickling
Save your favorite drinks and organize your ingredients with McCormick Meal Planner.  Make meal prep simple by creating a Flavor Profile, so you can store your favorite recipes and create grocery lists for easy shopping.