Missing your regular visits to the juice bar? We've got the solution: make a juice bar at home with these wellness shot recipes. 
Packed with fruits and vegetables, wellness shots get an added flavor boost thanks to herbs and spices. And while many seasonings can work in wellness shots, you only truly need a few (turmeric, ginger, cayenne, cinnamon and black pepper) to get started. 
So get ready to bring this juice bar staple to your kitchen. Try one of these sweet, spicy and delicious wellness shot recipes to combat the winter blues. 
Must Try Wellness Shot Recipes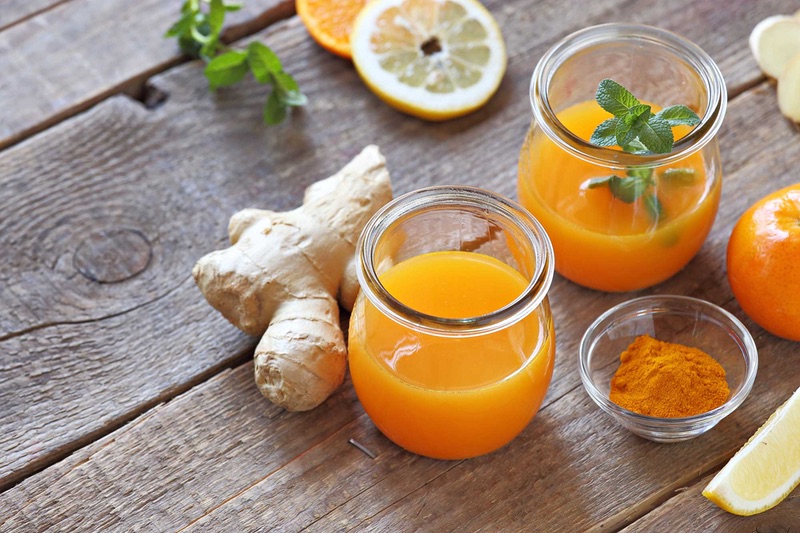 1. Classic Lemon Ginger Cayenne Shot
This wellness shot recipe is bright and citrusy with an intense gingery kick, this is the perfect winter shot to get you started.
Ingredients:
 How To Make This Wellness Shot:
Add all ingredients to a glass, then whisk to combine. Enjoy immediately as a wellness juice shot, or add 6 oz. of hot or cold water to create a wellness tea or tonic, respectively.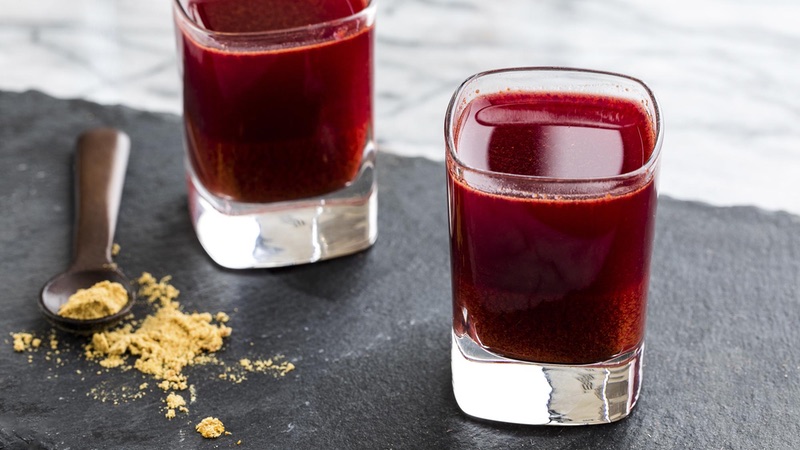 Forget coffee. This dressed up turmeric wellness shot is the morning boost you really need. It's pleasantly tangy, thanks to delicious hibiscus tea, and perfectly balances the earthiness of the beet juice and turmeric with the acidity of apple cider vinegar. A touch of McCormick® Ground Ginger and McCormick Gourmet™ Organic Ground Cardamom add warmth and comforting flavor, so this wellness juice shot is ideal for chilly autumn and winter mornings. 
3. Sunny Ginger, Turmeric and Carrot Shot
Good morning! This earthy, sweet and spicy tonic will start your day off right. Making this wellness shot recipe with freshly-juiced carrots makes for the best-tasting shot. But store-bought carrot juice, or your fave carrot blend from your local juice bar, works fine too. 
Ingredients:
How To Make This Wellness Shot:
Add the lemon juice, turmeric and ginger to a glass, then whisk together. Stir in the carrot juice, and enjoy.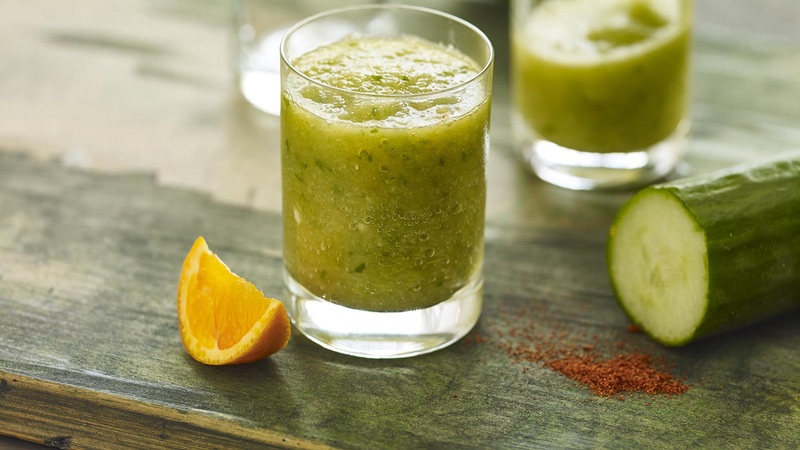 If you're a fan of green smoothies, you'll love this wellness shot: it's basically a mini smoothie in a shot glass! A blend of cucumber and Granny Smith apple add just a touch of tartness to this shot (along with a pretty green hue), while clementine amps up the sweetness a little and adds fresh, citrusy flavor. Finally, a dash of McCormick® Ground Cayenne Red Pepper adds just enough kick to wake you up.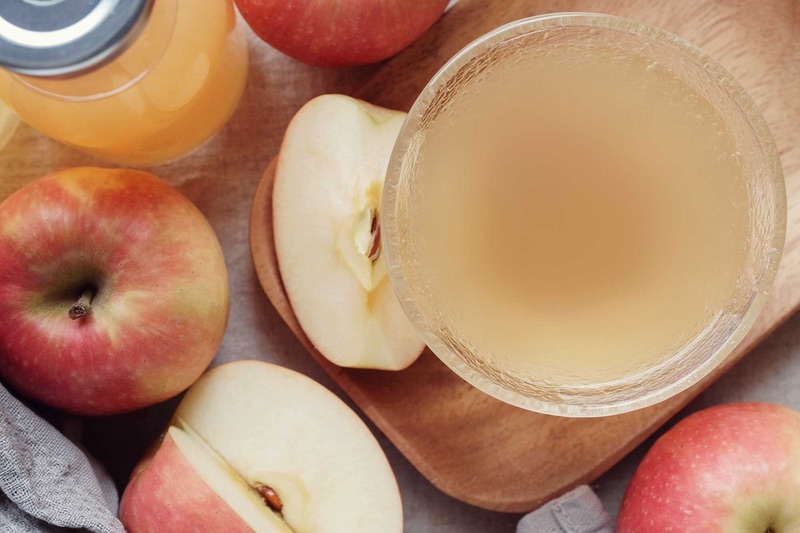 5. Honey, Apple and Cinnamon Shot
Turn the classic flavors of fall into a delicious wellness shot that's perfect for sweater weather. Apple cider vinegar adds a touch of acidity to this shot. If you prefer a sweeter drink, simply leave it out. 
Ingredients:
How To Make This Wellness Shot:
Add the honey to a microwave-proof glass, then microwave on high for 5 seconds, until it's warm and easier to mix. Add the cinnamon and cayenne, whisk to combine, then stir in the apple juice and apple cider vinegar. 
6. Sweet Ginger Pineapple Shot
New to wellness shots or a little intimidated by spicy shots with more kick? This subtly spicy pineapple shot is ideal for you. 
Ingredients: 
How To Make This Wellness Shot:
Whisk together all ingredients in a glass, and enjoy immediately. 
Other Drink Recipes & Helpful Tips
Get help planning you weekly meals, save your favorite food and drink recipes and organize your ingredients with McCormick Meal Planner.