Flavor Profile
The bold, spicy scent and sharp, warm flavor of cloves make the kitchen and table heartwarming places to gather. Picture apple cider with whole cloves and orange slices simmering on the stove, or a clove-studded ham glistening with bourbon and brown sugar glaze. Could anything feel—or taste—more cozy? Cloves aren't just perfect for winter. They're an essential year-round flavoring. You'll find them in Indonesian, Indian and Mexican spice blends. They bring rich, warm flavor to ketchup and Worcestershire sauce, a lively bite to pickles and relishes and spicy undertones to soup and stews. Use whole cloves in slow-cooked and simmered dishes. Be sure to remove them before serving—most people find cloves too strong to enjoy whole. You'll know they're McCormick cloves if they smell sweet and spicy, like a just-baked gingerbread cookie.
Usage
Whole cloves bring incredible depth to slow-cooked dishes. But you don't want to bite into one. The flavor is too sharp, and the clove itself too brittle. Our trick: Stud a whole onion with a few cloves and add it when simmering stock, beans or stew. Then retrieve the cloves before serving.
It's easy to make your own pickles—and there's no better way to tailor the brine to your specific tastes. Success is in the flavoring. Try adding whole cloves, along with mustard seeds, bay leaves and dried garlic to any pickling brine, along with a bit of turmeric for color. Indian cooks prize whole cloves for their aroma as much as their flavor. They're used in spice blends for curries, including the classic garam masala. You'll also find cloves in the spiced tea called chai, and in biryani, where whole cloves lend sweet spice and warmth to an aromatic dish of rice, meat and vegetables.
Perfect Partners
Cloves bring warmth, spiciness and delicious aroma to baked ham. For a picture-perfect Sunday dinner, slice a diamond pattern into the ham's surface and stud each section with a whole clove. Add a glaze of brown sugar, ground mustard, orange juice and orange peel.
Clove is one of the key spices in ketchup—which many people find to be one of the key condiments of life! Ketchup affinities aside, clove makes a great addition to all things tomato. When making tomato sauce for meatballs or slow-cooking a beef brisket, add a few whole cloves. Just be sure to remove them before serving.
Spiced drinks are a great cure for the winter blahs. Use whole cloves in mulled cider, spiced red wine, hot rum toddies and holiday eggnog for fantastic flavor and aroma. Warm them slowly to fully infuse them with the bold spirit of clove, then savor fireside. With drinks this cozy, the setting hardly matters.
Substitutes
Q: If I don't have whole cloves on hand, what makes a good substitute?
A: If you're garnishing a ham with whole cloves before baking, there isn't a recommended substitute. But if you're baking sweets, making a marinade or glaze, or spiking a sauce, you have a handful of options. Ground clove will deliver the exact same flavor. It's strong, so use no more than a pinch or two per 1/2 teaspoon of whole cloves. Other good stand-ins are ground allspice, cinnamon, nutmeg and mace.
History/Fun Facts
Cloves have long been prized as much for their aroma as for their flavor. In China's Han dynasty, for instance, the clove was used to sweeten the breath. A few cloves in the mouth were mandatory for anyone approaching the emperor. Today, the aroma of cloves is one of the pleasures of the winter holidays. The enticing smell might come from a baked ham or spice cookies fresh from the oven. Or it could be the aroma of a pomander, which is a whole orange, studded with cloves and tied with a ribbon.
Popular Recipe Recommendations
Cinnamon Apple Brew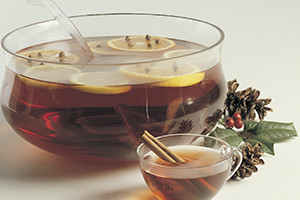 Chai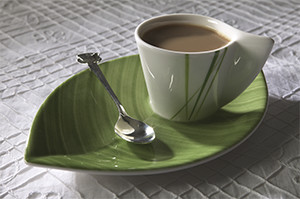 Golden Clove Glazed Ham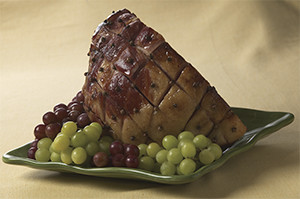 Orange Clove Baked Ham