What's tasty, nutritious, and comes in its own natural packaging? The answer is eggs. They're a great source of high-quality protein and vitamins and are also quick and easy to prepare. Here are some of our best egg recipes for breakfast, lunch and dinner.
Breakfast ideas with eggs
Let's start with a classic recipe that dates back well over a century. Eggs Benedict has delighted generations with its poached egg and muffin combination. Some people find it a little daunting to create because of its sensitive hollandaise sauce. That's why we created an Easy Eggs Benedict recipe using a blender-made hollandaise that makes poached eggs taste fabulous. McCormick Perfect Pinch Salad Supreme Seasoning and Parmesan cheese create tasty savory waffles to finish off this fabulous breakfast dish.
To get those all-important eggs right, check out this article on how to make perfect hard boiled eggs. Then, you can use your new skills to make this Avocado Toast with Poached Egg Recipe, which takes just 10 minutes and offers a light, tasty breakfast treat.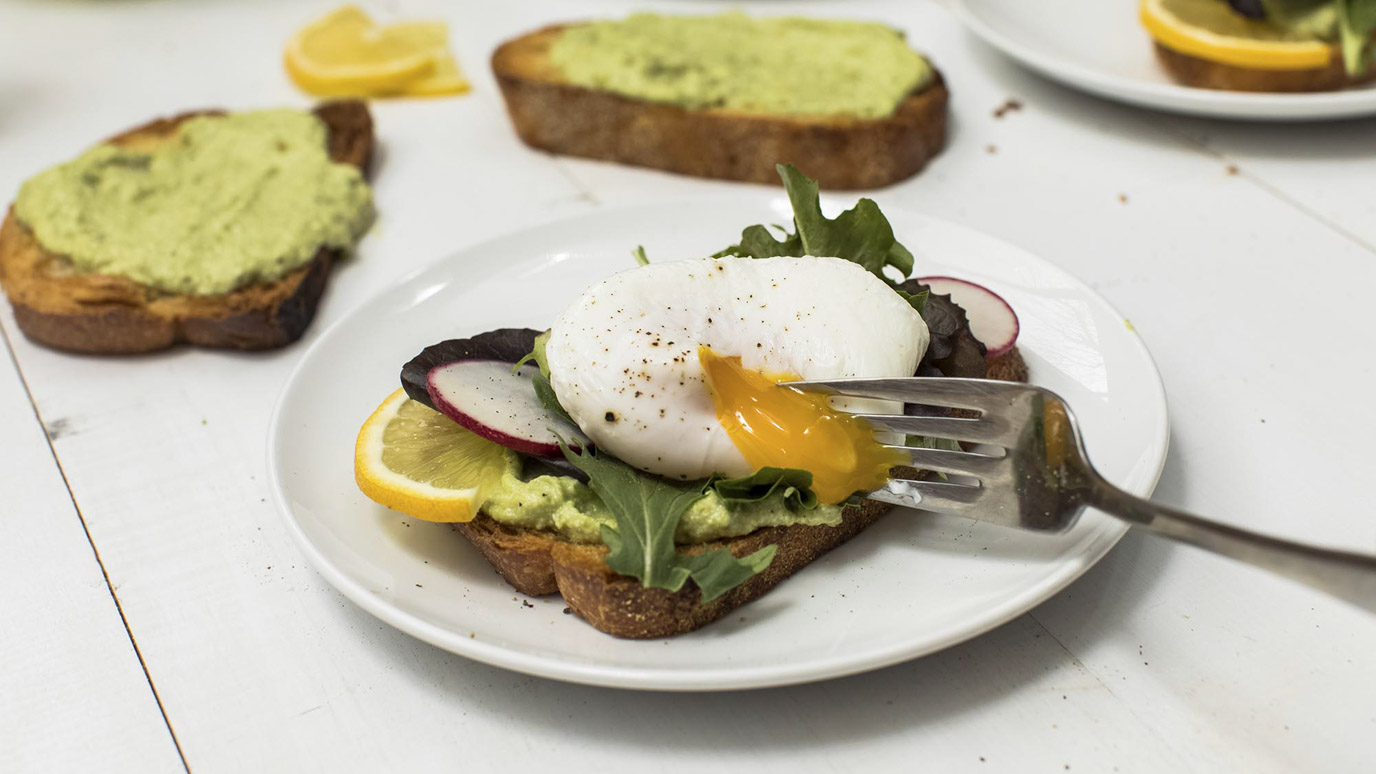 For a more Southwestern flavor, check out this Fried Egg Tacos Recipe, which blends tomatoes, queso fresco and roasted garlic to elevate a simple fried egg atop a soft flour tortilla. Vegetarians can still enjoy this meal by leaving out the bacon.
Those who need something more filling for breakfast can try our Breakfast Spinach Egg Casserole Recipe. It blends pork sausage, eggs, milk, and cheese for a protein-packed meal that will keep you full until lunch and beyond. McCormick Perfect Pinch Italian Seasoning and McCormick Minced Onions make this a taste sensation.
Eggs for lunch
Lunchtime is another opportunity to fill up on this protein-rich food, even if you're too busy to move from your desk. Deviled eggs are a favorite way to bring new flavors to hard-boiled eggs, thanks to yolks blended with herbs and spices of your choosing. Our Deviled Eggs recipe uses McCormick Ground Mustard and McCormick Paprika to create a welcome addition to anyone's lunchbox.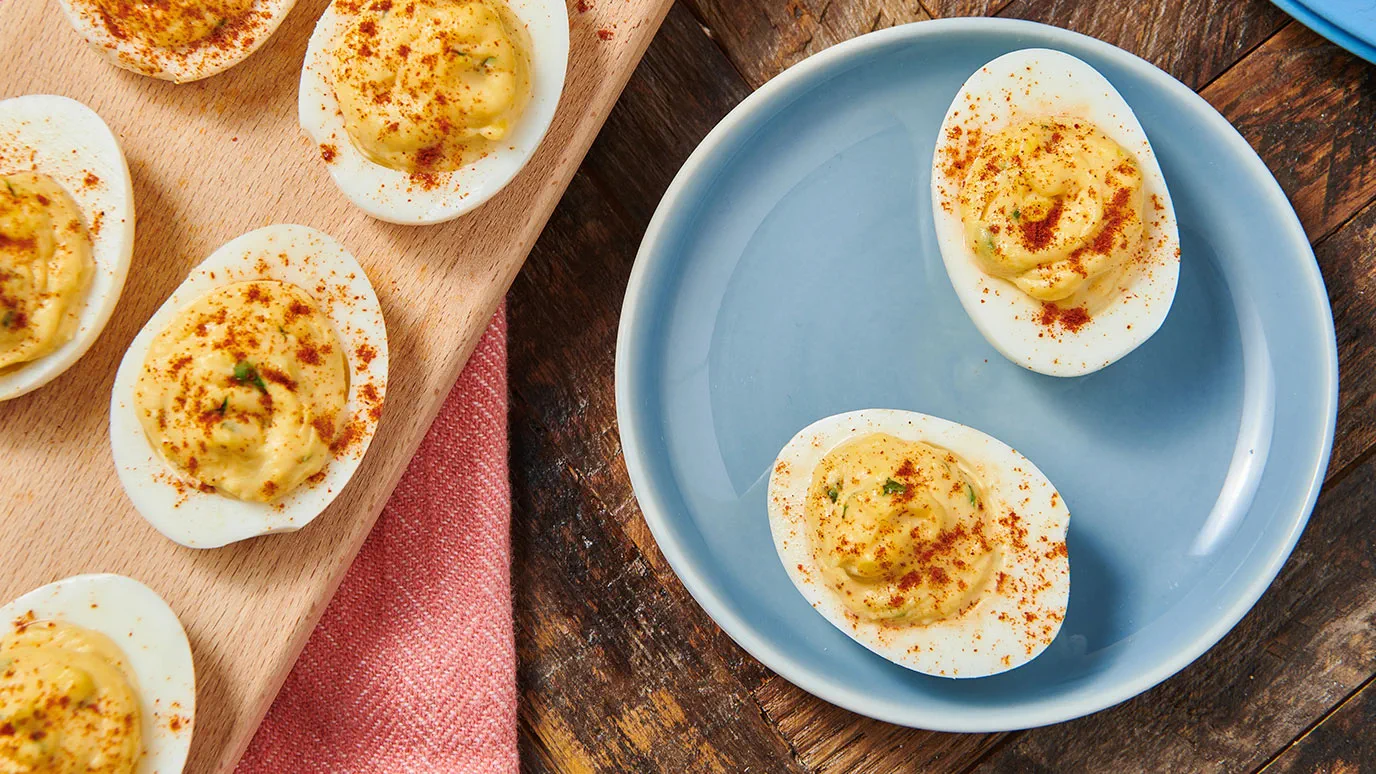 This Ham and Cheese Egg Cups Recipe is another two-bite favorite. Leftover ham and shredded cheese mix with McCormick Thyme Leaves and garlic powder to make egg muffins that will keep you coming back for more. These serve equally well as a grab-and-go breakfast snack or a filling lunchtime addition.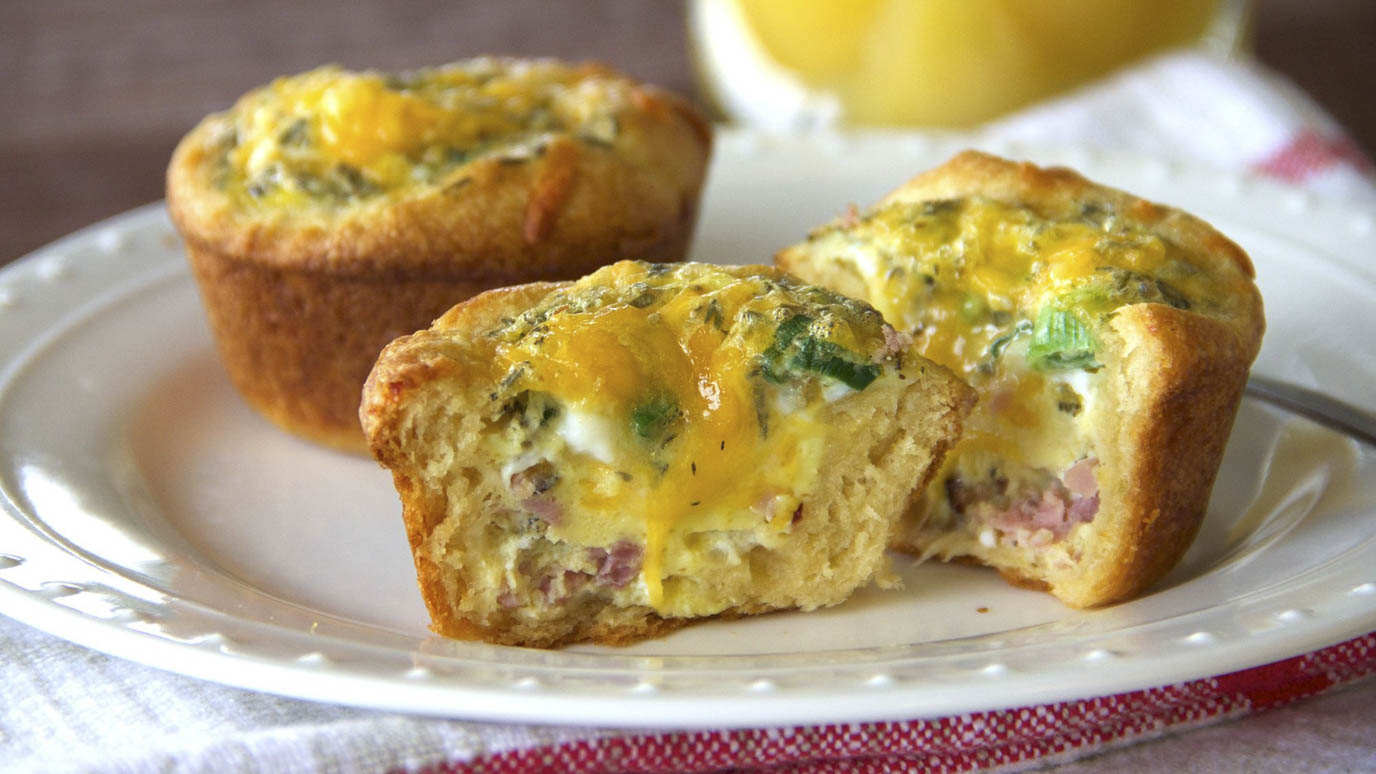 Another classic egg dish that's perfect for lunch is egg salad. This Easy Egg Salad recipe takes just 10 minutes to make. Ground mustard and McCormick Onion Powder make a spicy, savory eggs salad sandwich filling for an easy, light lunch.
Egg recipes for dinner
If you'd prefer to leave your eggs until later in the day, we have you covered. Shakshuka is a spiced dish that features poached eggs in a tomato sauce. This Mediterranean Vegetable Shakshuka includes all the signature flavors that make this meal unique: paprika, cayenne, turmeric and cumin unite for a spicy, saucy dinner delight.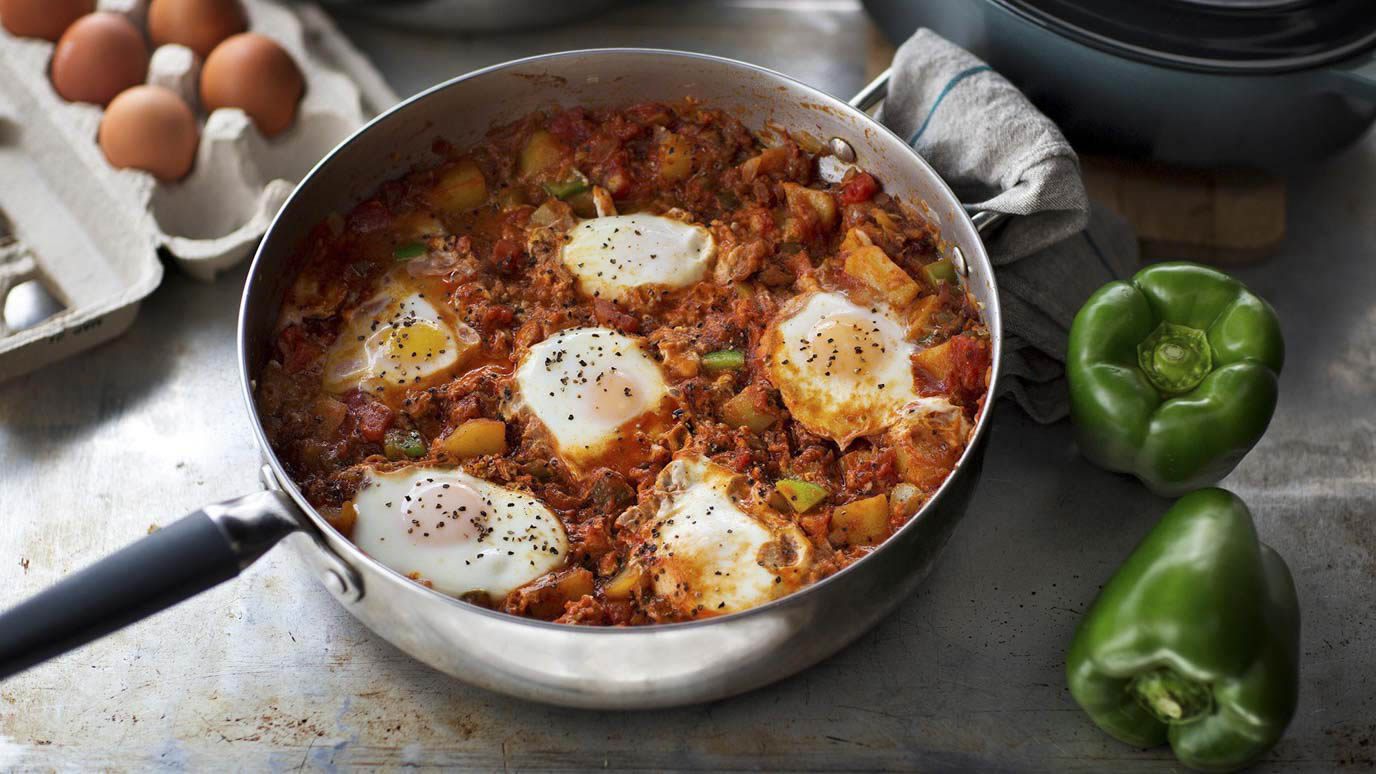 Go a little north for an Italian dish that blends salty bacon and cheese. The egg isn't obvious in this Easy Pasta Carbonara recipe, but it is essential. It blends with the pasta in the final stages of preparation to create a rich, silky coating that takes spaghetti to a whole new level.
Fancy something a little lighter for supper? Read this recipe and learn How to make Egg Drop Soup in just a little over 20 minutes. This is a comfort food that blends warming ginger flavors with soy sauce's umami and Simply Asia Chinese Style Lo Mein Noodles. The eggs add a velvety thick texture to this soup when you whisk them in at the last minute, making even more filling and satisfying.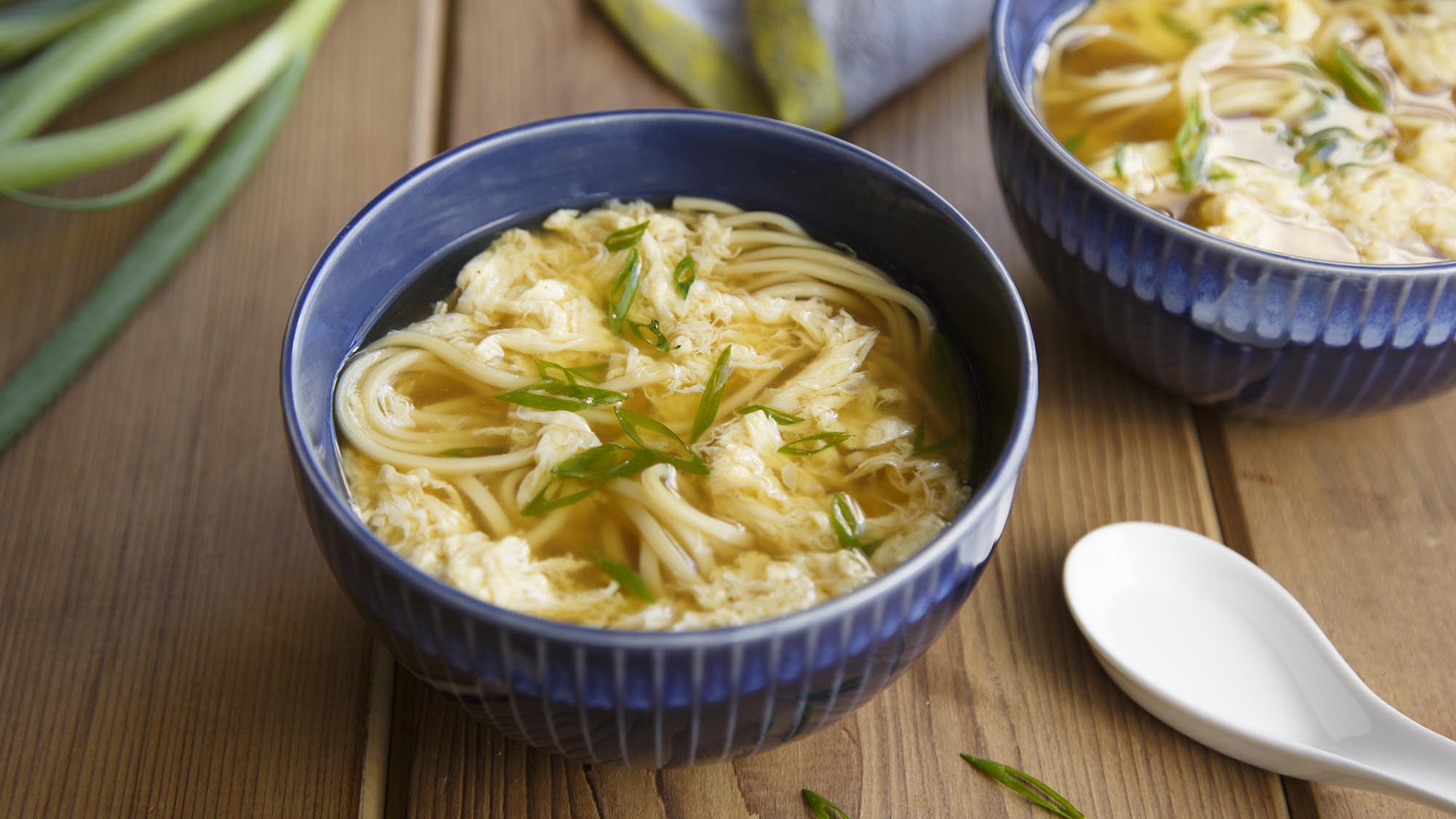 An egg is the little food that could. These egg recipes give you a whole new set of options that will satisfy you whatever time of day it is, and whatever kind of dish you're craving. Now all that's left is to make them. Better get cracking!
Other egg-related articles
The Secret to Perfect Scrambled Eggs
Egg-cellent Recipes For Spring