When it comes to scrambled eggs, there's no shortage of different techniques. Whether you prefer a softer scramble or one with diner-style heft, the latest Mad Genius Tips offers a valuable addition to your arsenal. Coming from none other than Daniel Patterson, it's no surprise that Food & Wine Culinary Director Justin Chapple says it will give you the "best ever scrambled eggs."
The secret isn't milk, cream or butter. It's a more unexpected liquid: water.
That's because instead of cooking your scrambled eggs in a skillet, you're going make poached scrambled eggs.
Chapple starts by cracking six eggs into a bowl—enough for two people—then beats them well with a fork. However many eggs you're making, be sure to get a big enough saucepan, and get your water boiling with a generous pinch of salt.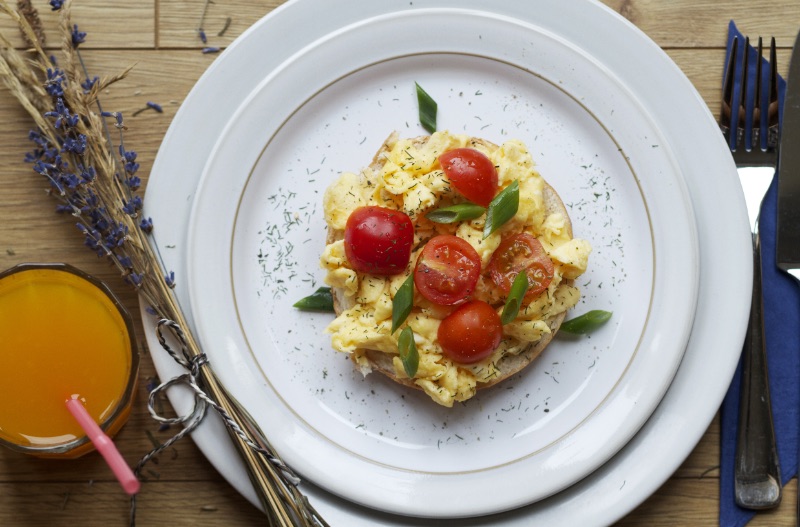 Once it's boiling, use your spoon to swirl the water to create a vortex, which Chapple calls "a hurricane in a pan." Then, drizzle in your beaten eggs, and immediately cover the saucepan with a lid. Cook for 25 seconds, and it's time to turn off the heat, and uncover the lid to reveal what Chapple calls a "beautiful floating raft of scrambled eggs."
Using a spider, gently scoop up the eggs and plate them. Next, fluff them up a bit with a fork. Since so far you've only incorporated salt, add a little extra flavor with a light drizzle of extra virgin oil (for some nice healthy fat), some freshly ground black pepper, a bit of crunchy sea salt, and a sprinkle of minced chives. Now, enjoy the creamy, fluffy deliciousness of your Mad Genius poached scrambled eggs—you've earned it!
This article was written by Charlie Heller from Food & Wine and was legally licensed through the NewsCred publisher network. Please direct all licensing questions to legal@newscred.com.